The Red Bull Music Academy Bass Camp is a local spin-off of our annual international event: a three-day event featuring all the elements that make the Academy experience so special – lectures, studio sessions, live performances, and mutual inspiration. In 2015, we held four bass camps in some of our favorite cities.
Prague

February 12 - 15, 2015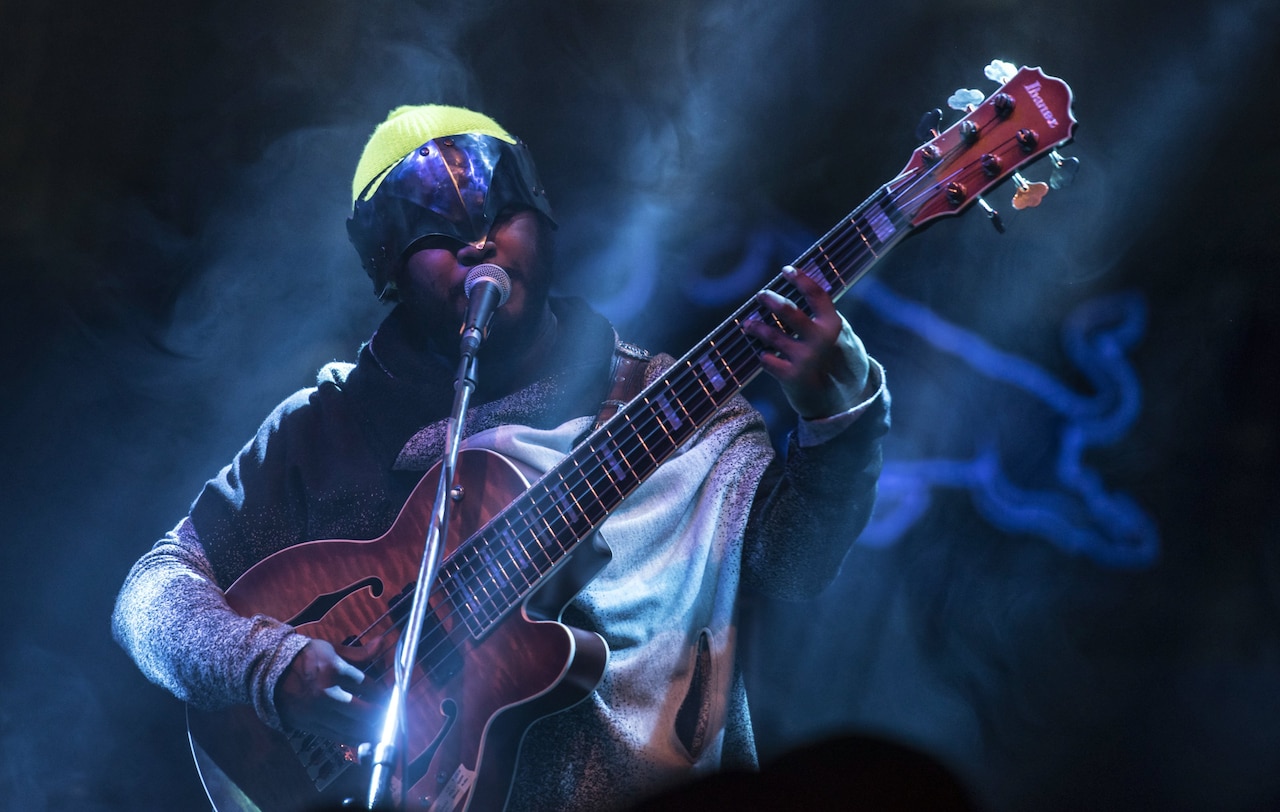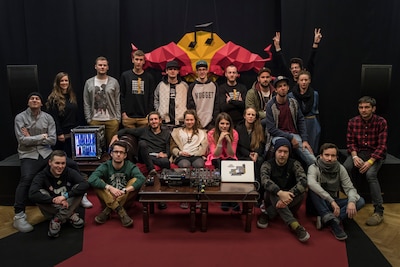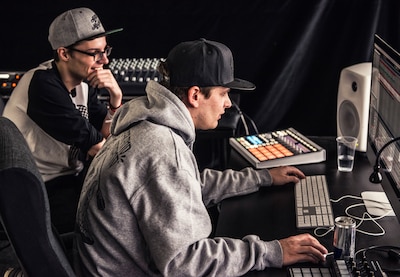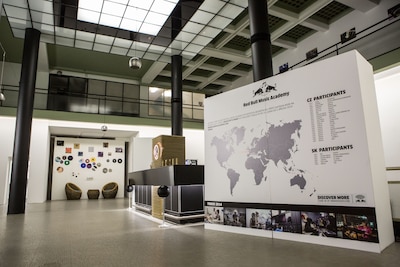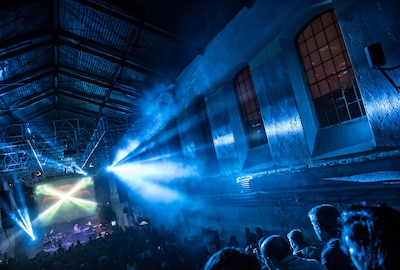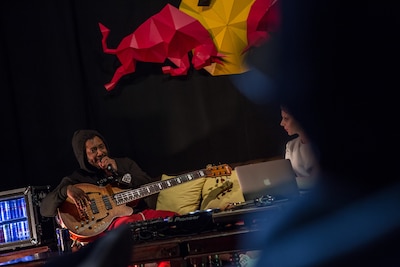 Prague 2015 Bass Camp Participants
Katarzia / Petijee / Tante Elze / Subject Lost / Kenny Rough / Troniq / GLGN / Whithe / Rezen / Esli / WZ / Keosz / Grizzlybeats / Emilio esso Smoliga / Ega
Our first Bass Camp of 2015 saw us heading out for a three day musical takeover of the Czech capital. From February 12th to 15th, we established a creative environment for producers from across the Czech and Slovak Republic.
During the day they attended lectures, workshops and studio sessions. In the evenings, we brought the unique vibe of the RBMA Bass Camp to the dancefloor of Prague's Jatka78 & MeetFactory: with live sets from participating artists Mathew Jonson and Tiger & Woods. Other international artists who took part in the weekend included Brainfeeder's future bass and jazz blender Thundercat and Academy alumni and synth wizard Dorian Concept, who was joined by fellow alum The Clonious and LuckyMe's Cid Rim for a live show. Between the sessions and live shows, the selected participants also headed to a world-renowned vinyl pressing plant, to see how the music they make is put out into the world.
Madrid

February 19 - 22, 2015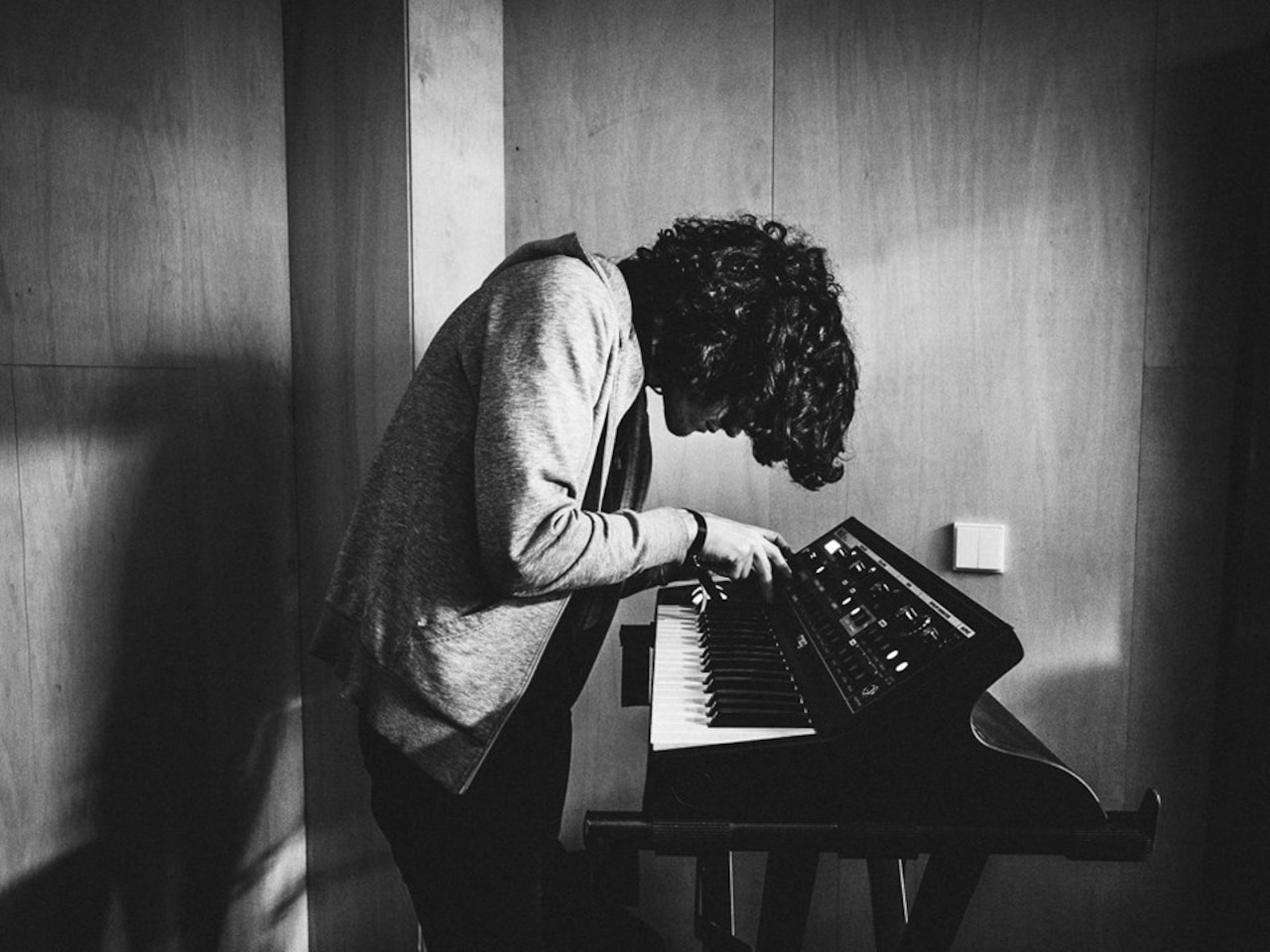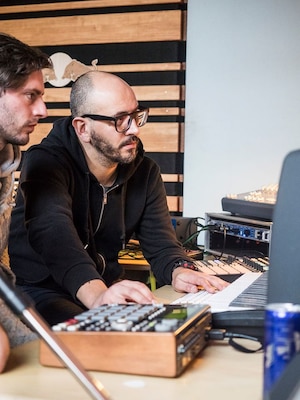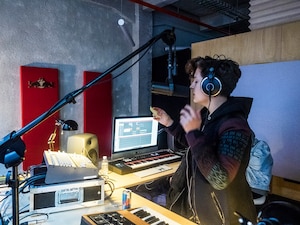 From February 19th to 22nd, we took over the city of Madrid with more than two dozen music-makers from across Spain. They were afforded the opportunity to utilize the studios that had been built during our Academy in Madrid in 2011, as well as experience a host of lectures and events.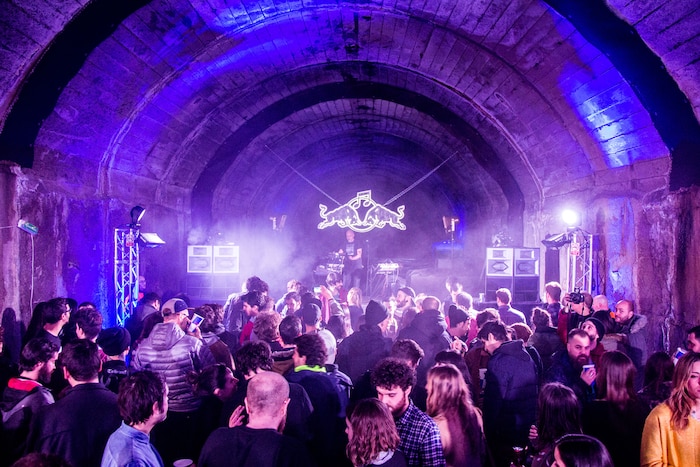 The highlight event was a party held in an abandoned train station, after which all the revelers were whisked into a train where another DJ played as the train headed down an abandoned track to yet another stage where techno stalwart Daniel Bell played.
Academy team member Marco Passarani helped out in the studios, while Academy alumni Brigitte Laverne talked about her Tokyo experience in 2014. Events-wise, there was a plethora of different sounds on offer each evening: UK experimental duo Emptyset, techno icon Daniel Bell, cosmic disco don Daniele Baldelli, Chicago stalwart The Black Madonna, and Ghostly International affiliate Matrixxman all took to the stage over the four days.

Madrid 2015 Bass Camp Participants
Abrigo de Pelos / Bel Bee Bee / BSN POSSE / Daniel Van Lion / DJ Der / Drömnu / Esquelas / Ghostly Enemies / Glue Kids / Huias / J A Y E E M / Jack Was Faster / Musemesis / Nothing Places / One Path / Pau Roca / Rhythm & Soul / Sau Poler / Scan Mode / Skygaze / Sunny Graves / Talktome / Wooky / XTRNGR / YYOY
Amsterdam

February 24 - 28, 2015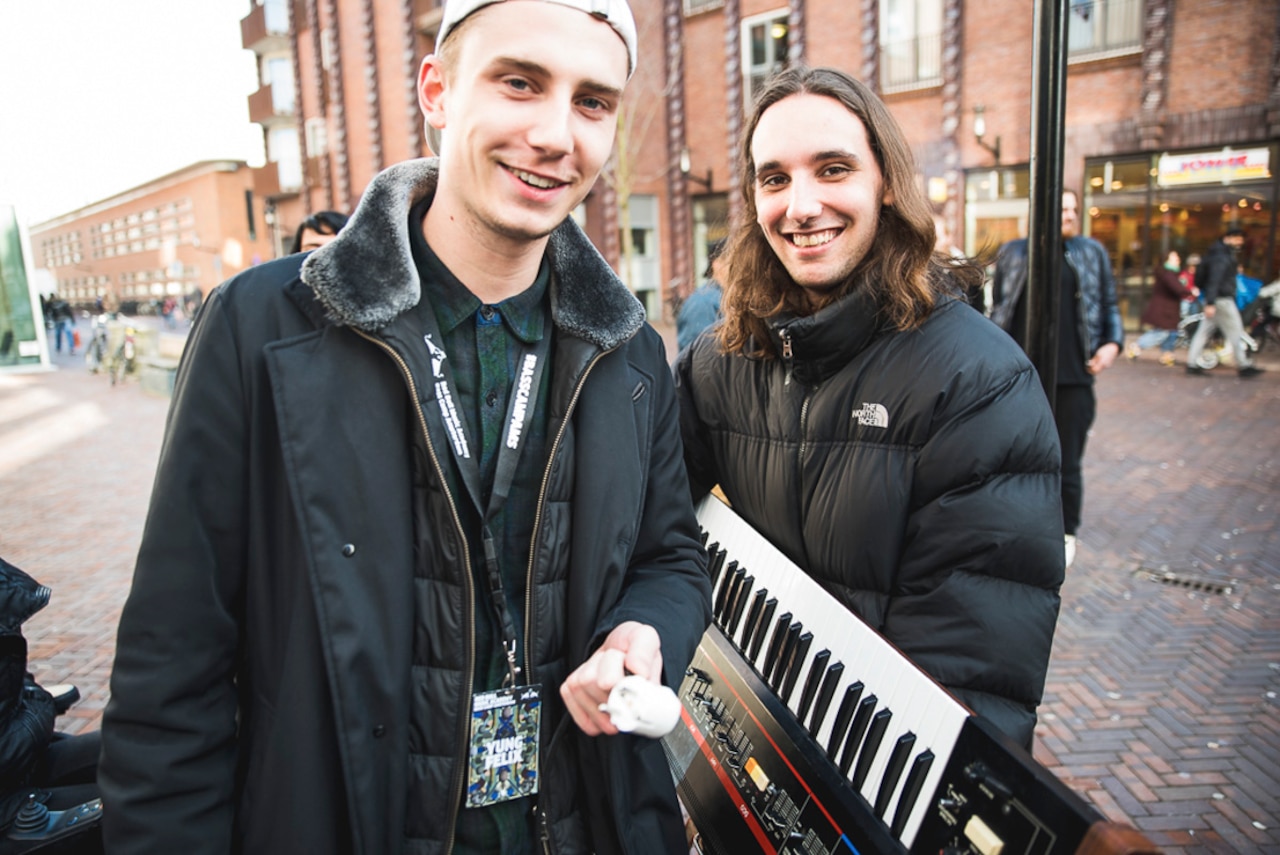 Amsterdam 2015 Bass Camp Participants

Jarreau Vandal / Sofie Winterson / Interstellar Funk / Beesmunt Soundsystem / Elias Mazian / Sevdaliza / Garrincha / ANIK / Yung Felix / Kim Spierenburg / Parrish Smith
From February 24th to the 28th, we welcomed 12 handpicked local music makers to the studios at Volkshotel, giving them the space to get creative alongside Academy alums Jameszoo and Patrice Bäumel.
We also did events throughout the city, including a photo exhibiton drawn from our book For The Record, a screening of the film What Difference Does It Make?, a live performance from the Moritz von Oswald Trio featuring Tony Allen, and a throwdown with Egyptian Lover.
Three lectures took place: Afrobeat legend Tony Allen and jazzy house producer Henrik Schwarz talked about their lengthy careers, while local producer Torus talked about his experience at the 2014 Academy in Tokyo. We also published a special one-off version of the Academy's Daily Note newspaper for the event. You can download it here.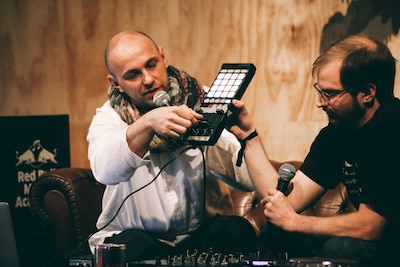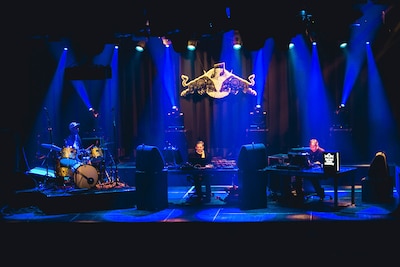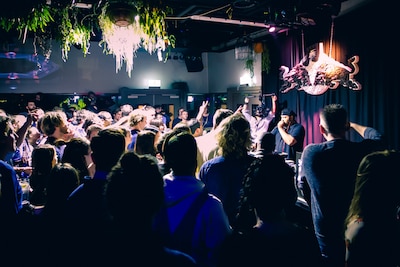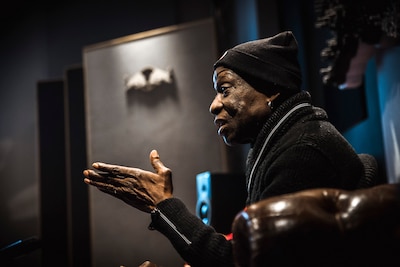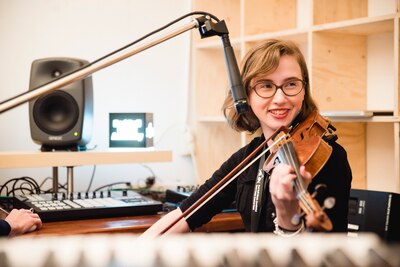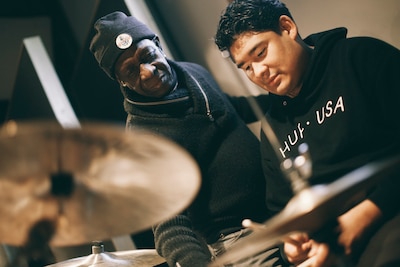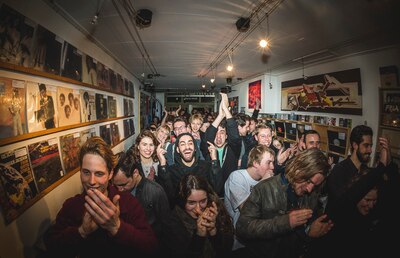 Montréal

February 26 - March 3, 2015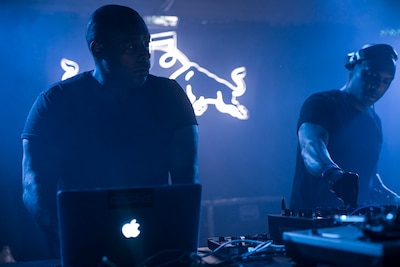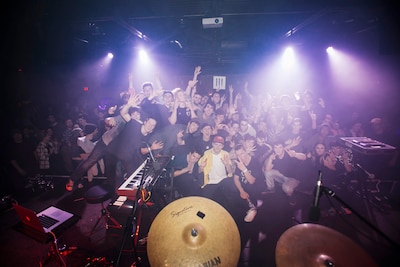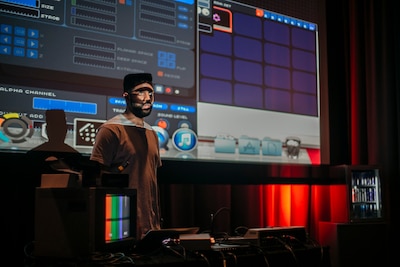 After last year's Montréal Bass Camp, we returned to La Belle Province for a four-day musical takeover from February 26th to March 1st. 20 participants from all over Canada came together to collaborate in studios, hear lectures from fellow music-makers, and perform at venues throughout the city.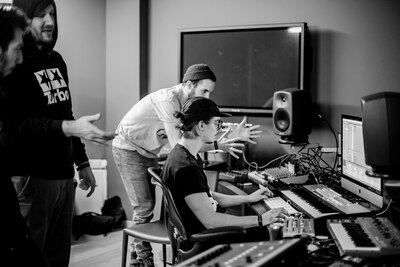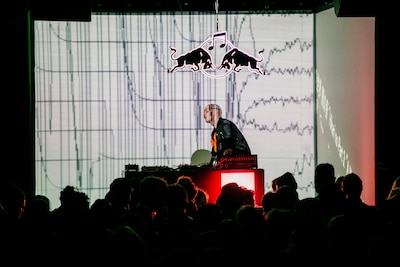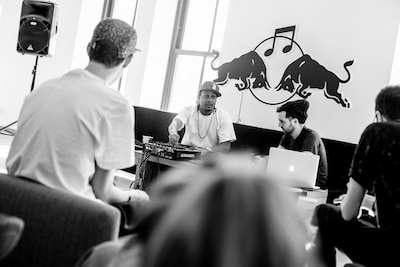 Montréal 2015 Bass Camp Participants

Beach Season / Sergio Levels / Tennyson / Da-P / FanBoy / Iron Galaxy / Nick Wisdom / Pomo / Seychelle / 2nd Son / Beta Frontiers / Eytan Tobin / Sunclef / River Tiber / ALLIE / Kevin McPhee / Charlotte Day Wilson / James Deen / AstroLogical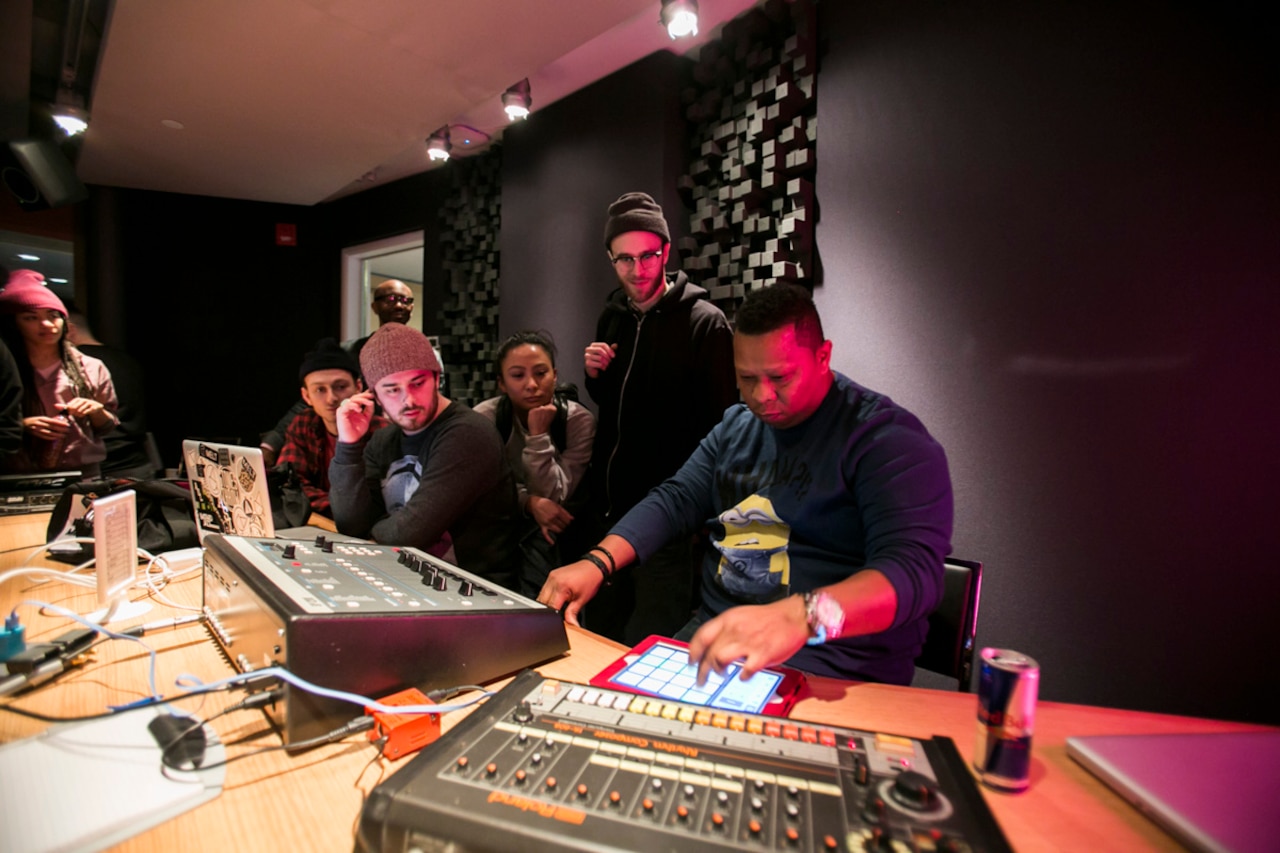 The festivities kicked off with local wunderboy and LuckyMe cohort Jacques Greene playing his new visual live set at S.A.T. The next day both he and his A/V artist Jason Voltaire gave lectures breaking down the set and what goes into a live show in 2015. By day two, Dirty South originator Mannie Fresh was furiously making beats on an SP1200 (and showing off the beats he'd been making recently on his iPad), before performing with Compton hip hop icon DJ Quik. For Quik's lecture, he walked participants through the making of 2Pac's classic All Eyez On Me, and detailed his work on Dr. Dre's likely-now-shelved Detox album.
The weekend finished up with Detroit techno pioneers Kevin Saunderson and Kenny Larkin going until morning for Nuit Blanche in proper warehouse style at Espace Réunion.