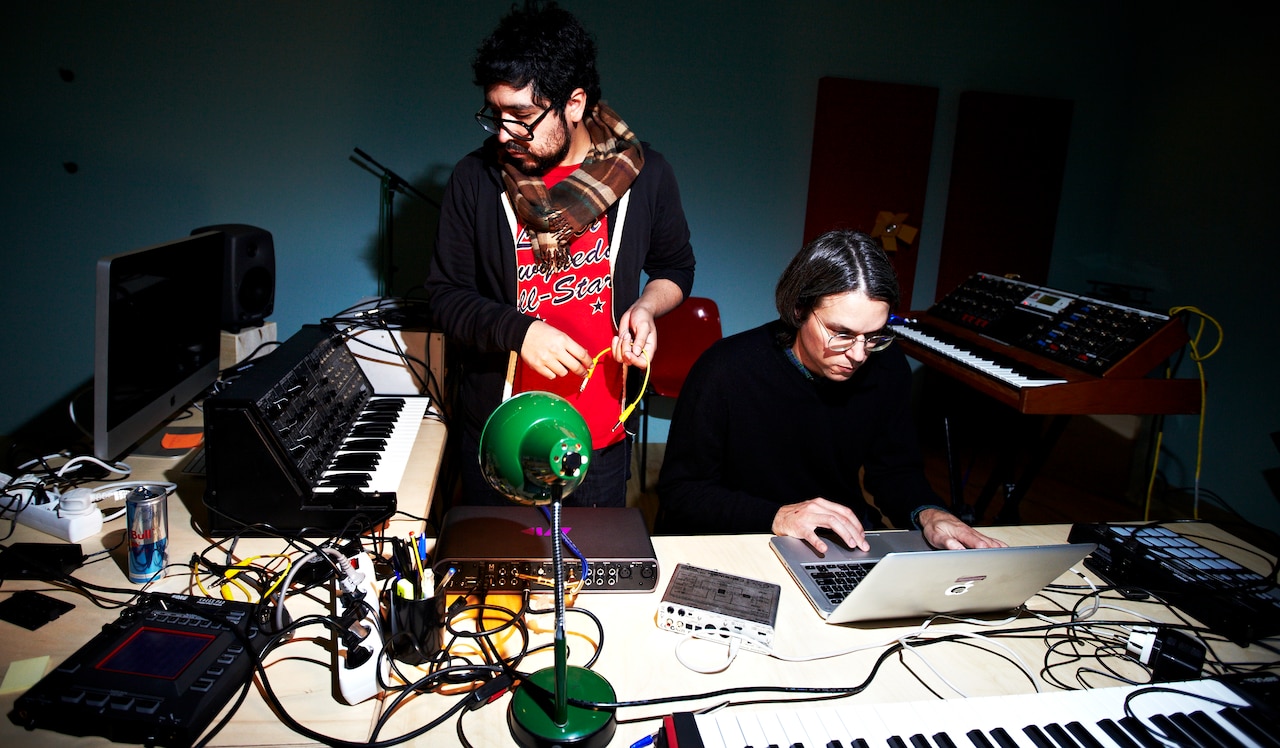 Set in one of the most remarkable architectural sites of early 20th century Spain, Matadero Madrid played host to the Red Bull Music Academy's 14th annual edition in 2011. Spanning five weeks beginning October 23, the derelict warehouse building was transformed into a musical wonderland, the Nave de Música. 60 participants from 34 countries collaborated, schemed, recorded and generally nerded-out on the possibilities contained within the brick walls. Lecturers such as Bootsy Collins, RZA, Oneohtrix Point Never, Trevor Horn, Erykah Badu, Pearson Sound and Mannie Fresh shared the stories of their musical journey alongside tips, tricks, and philosophies of sound – often putting their words into practice and staying late into the night to jam with participants.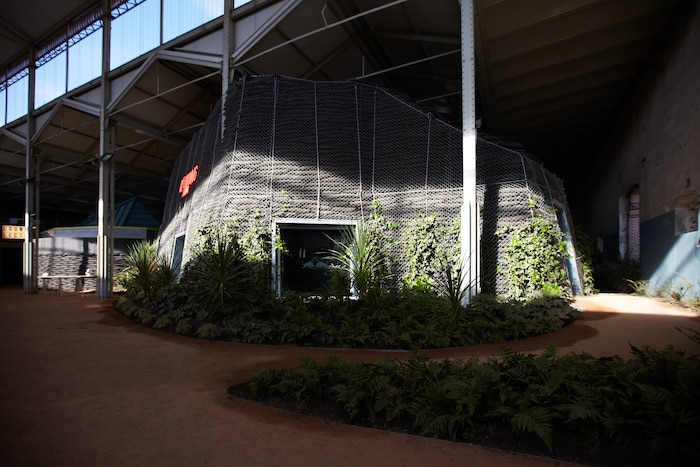 Meanwhile, the city of Madrid witnessed a total of 31 musical extravaganzas of various sorts, from Nile Rodgers rinsing out the good-time jams with modern-day counterparts Tiger & Woods, to local industrial heroes Esplendor Geométrico giving a lesson in uncompromised sound, to cutting-edge producers and singers from the four corners of the world flooding the iconic Palacio de Cibeles with sound and colour. Thankfully, through the Academy's collaboration with Matadero Madrid and the Madrid City Council's Department of the Arts, it is ensured the Música won't stop at the Nave: The ten studios built for the occasion will continue to serve as a musical playground for the local creative scene and artists from the Academy network alike. De Madrid al cielo, y un agujerito para verlo!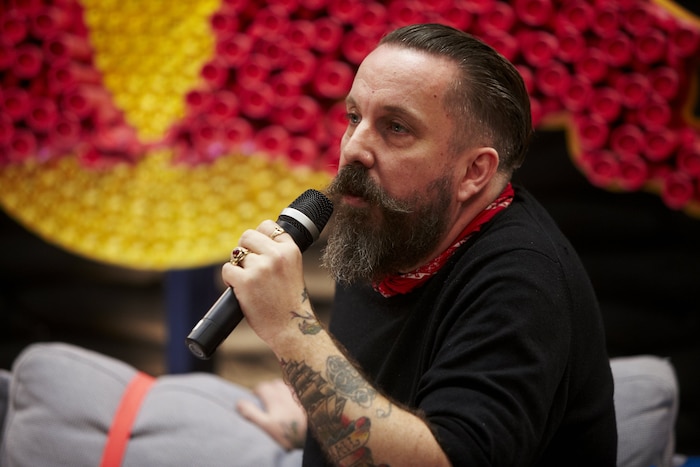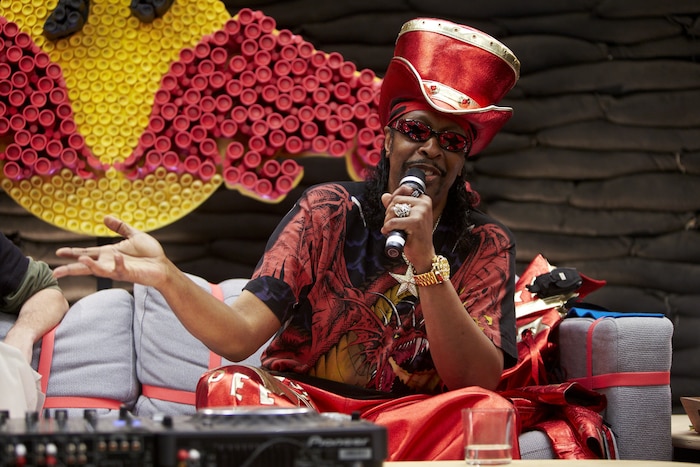 The Madrid Academy saw some of music's most influential figures of past and present adjoin to the couch in our lecture hall to share their experiences and inspirations. Guest lecturers included the queen of future vintage soul, Erykah Badu; footwork pioneers DJ Rashad and DJ Spinn; Zambian psych rock legend Emmanuel 'Jagari' Chanda; synthesiser savant and composer Morton Subotnick; and Arturo Lanz of Spanish industrial instigators Esplendor Geométrico. We also hosted a rare interview with hip hop's masked and multi-monikered talent MF Doom. See all Madrid lectures here.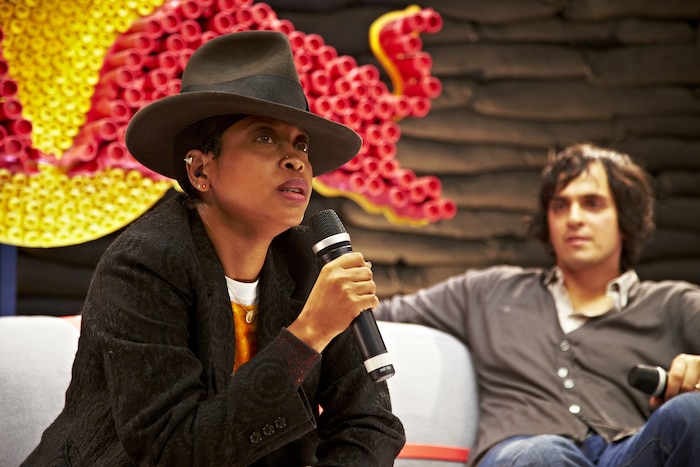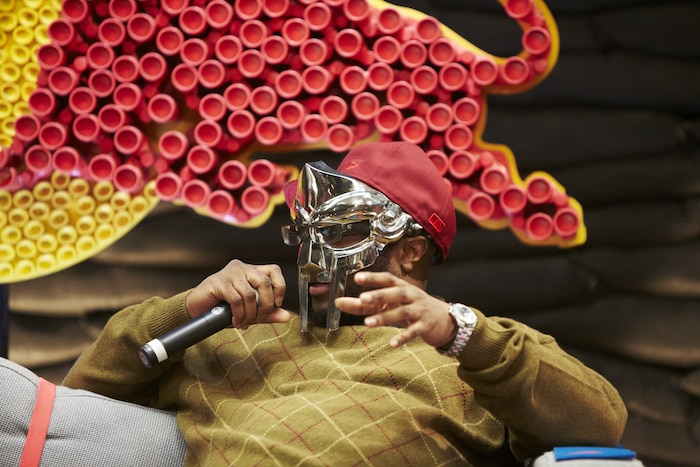 The Academy took its signature events to some of Madrid's preeminent venues over five weeks. From a Raster-Noton 15th anniversary showcase with Alva Noto and Byetone, to a live show by Oneohtrix Point Never at La Casa Encendida – and club nights featuring visionary artists ranging from Pearson Sound to Frankie Knuckles – the Spanish capital was put through its paces. Bringing the Academy's educational program to a wider audience, we presented a workshop and concert with Mark Pritchard and Cristian Vogel, as well as a lecture and club party with Peanut Butter Wolf. Read on for more of the highlights from the 2011 Academy.
Uptown Sunday Night feat. Chic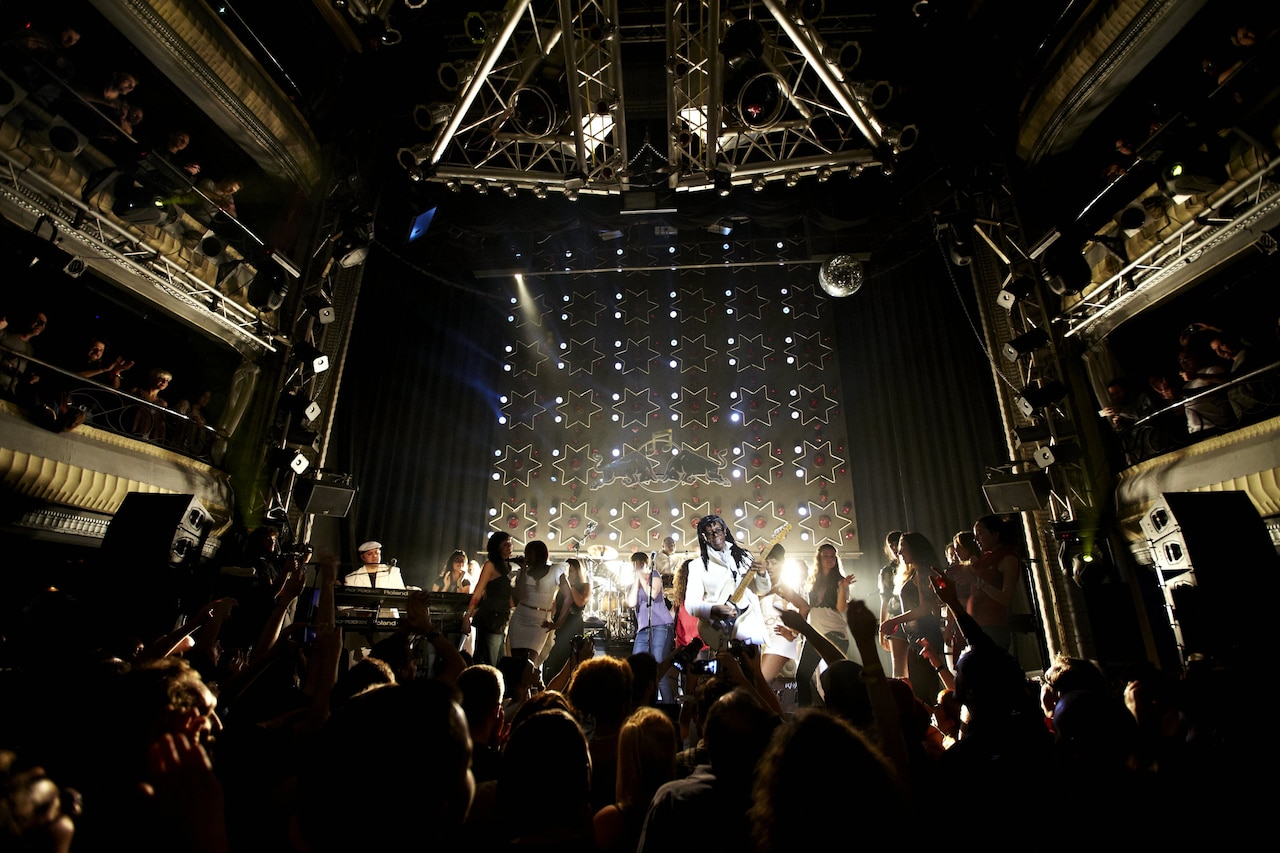 The towering seven-floor club space Kapital hosted the outerspace disco futurism of Tiger & Woods alongside a glittery confetti-fuelled romp through the hits of Nile Rodgers, such as David Bowie's "Let's Dance," Sister Sledge's "We Are Family" and "Lost In Music," and several multi-platinum hits from his disco-era band Chic.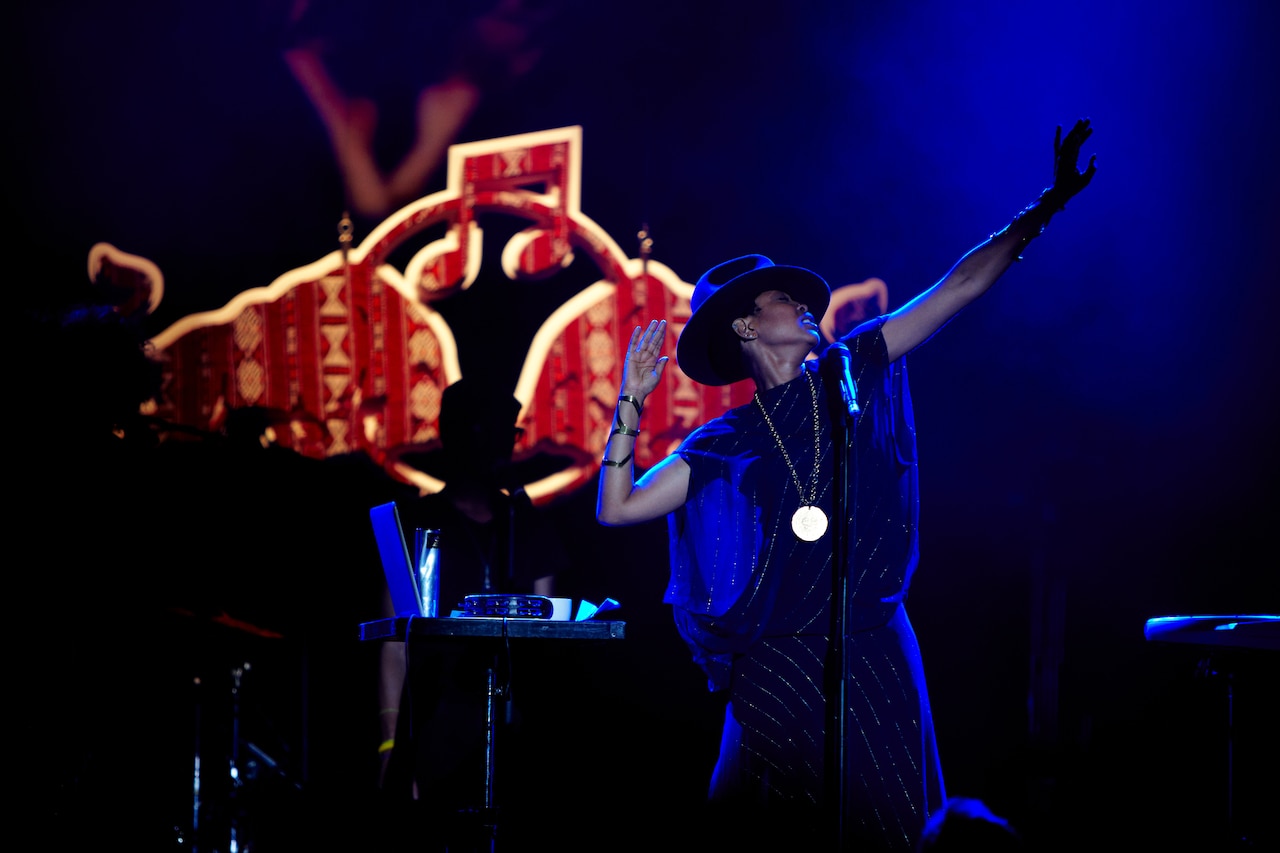 From Amerykah straight to the heart of Madrid! A special night curated by Ms Badu, featuring the friends and long-time collaborators who have helped her mould the sound of modern-day soul music – topped off by a full live show from Erykah herself. Support included Academy alumni Hudson Mohawke and Jamie Woon, and it all went down in the packed amphitheatre of the Teatro Circo Price.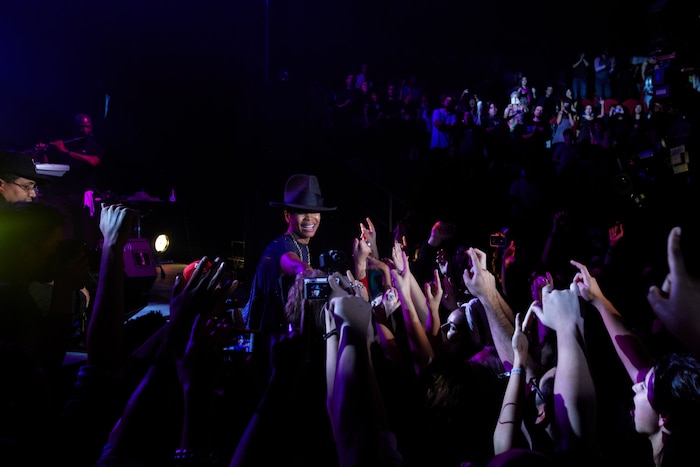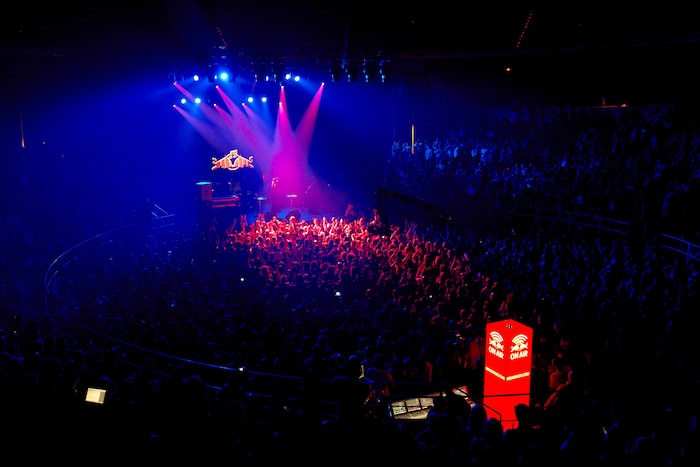 At Sound in Colour, the giant halls of the neo-classical Palacio de Cibeles (which houses the Madrid City Hall) were a dramatic setting as 14 Academy participants including Palmbomen, xxxy, Grayson Gilmour, Ronika, Yosi Horikawa, Doc Daneeka and Claude Speeed appeared in turn on six different balconies, performing one song each. The light show was contributed by the Klang! Collective.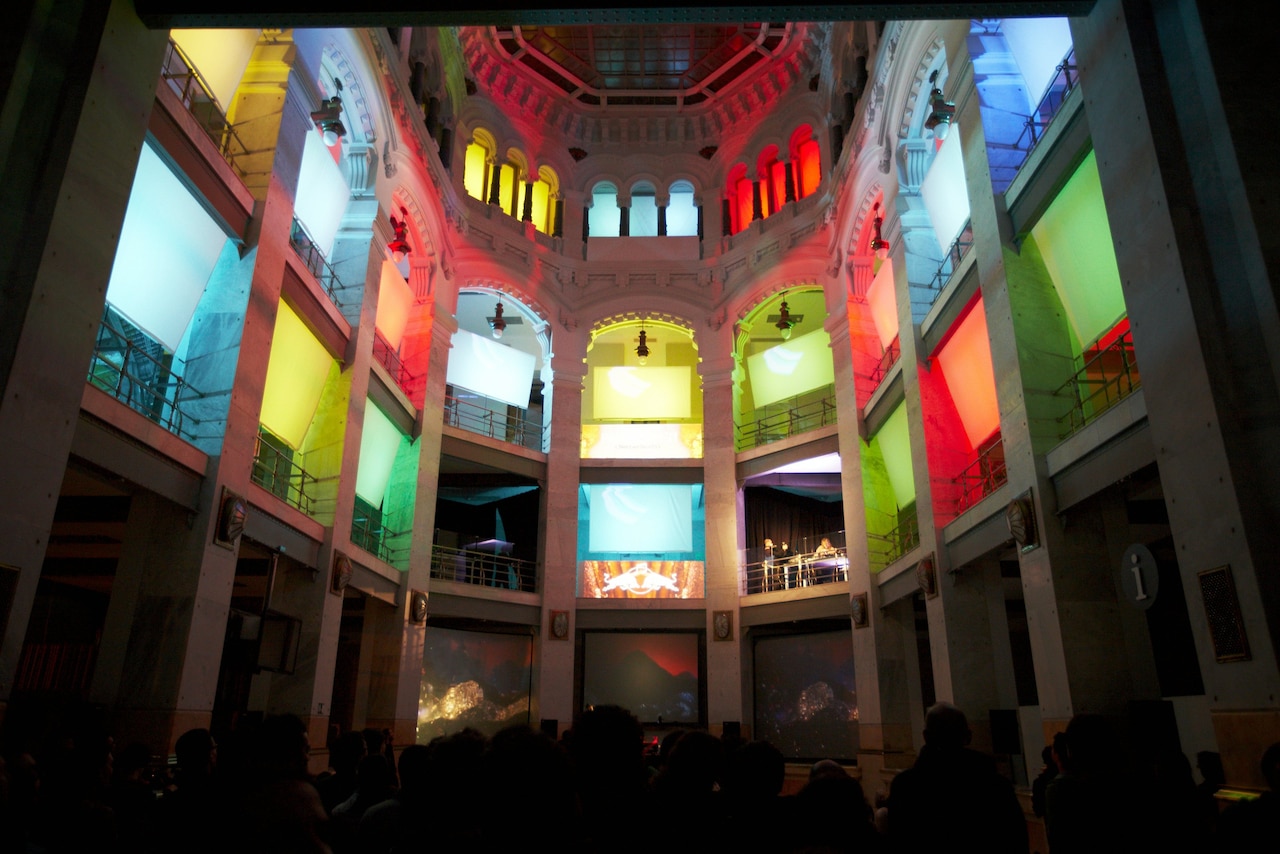 RBMA presenta: Global Communication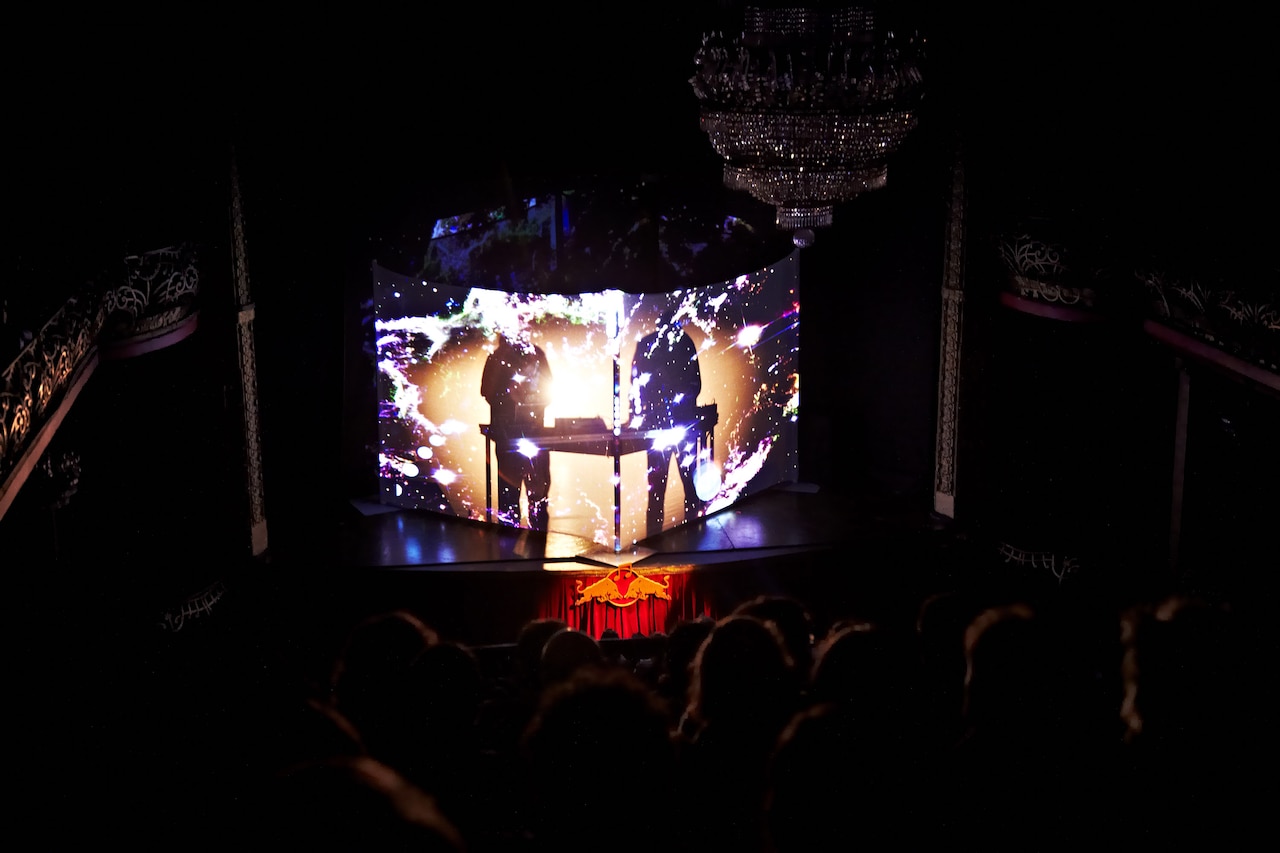 Mark Pritchard and Tom Middleton have illustrious solo careers, but retain a cult following for their legendary ambient album as Global Communication, '76:14,' first released in 1994. They performed the album live in the venerable surroundings of an early 20th century cinema, Teatro Infanta Isabel, obscuring their likenesses by performing behind a screen that had video art projected on it.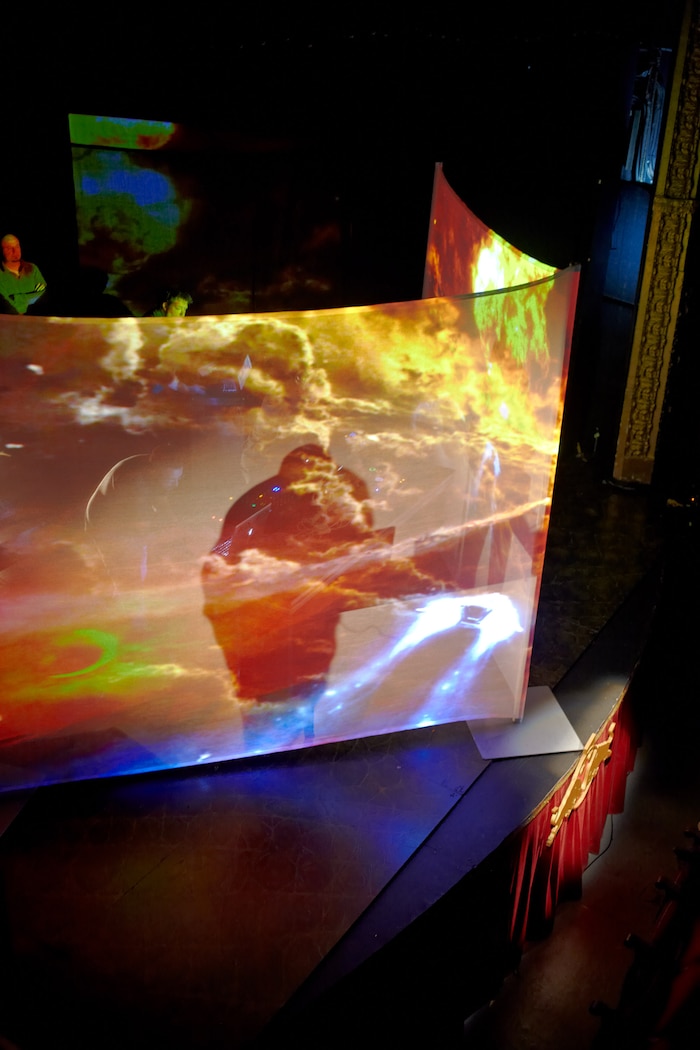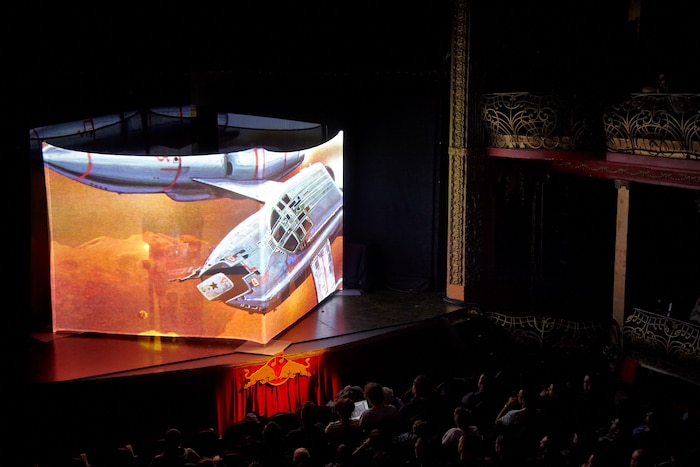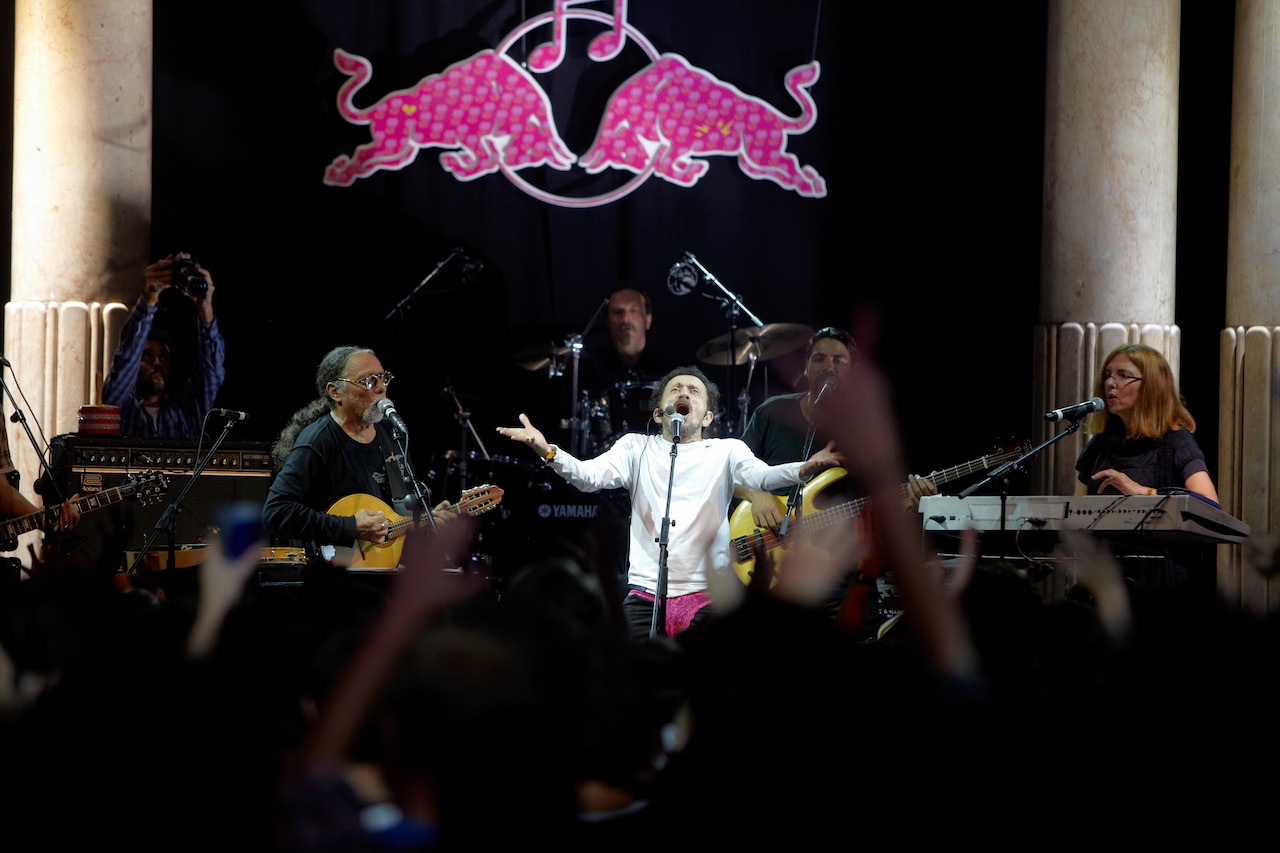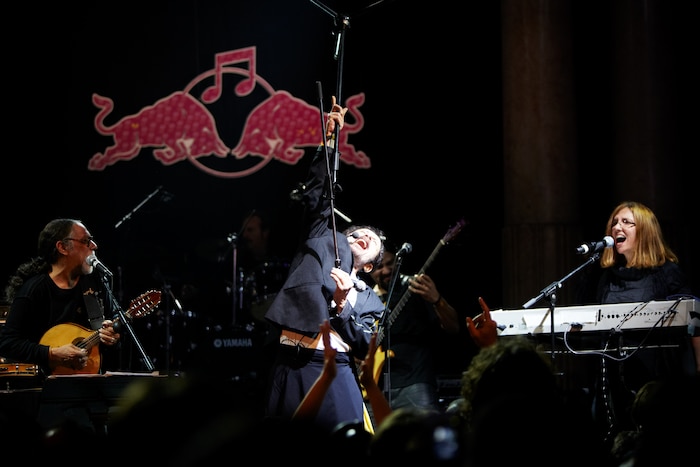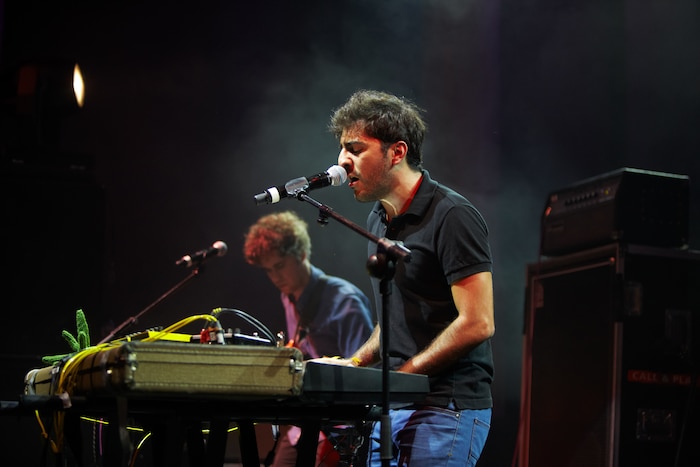 Salón de Baile saw a unique collision of three generations of Tropical music: the legendary Tom Zé from São Paulo, one of the original pioneers of the Tropicália movement; Señor Coconut, the Chile-based iconoclast and orchestrator of brilliant exotica; and Spain's own El Guincho, one of the most exciting acts on the global pop circuit. Meanwhile, the Sala de Columnas witnessed a journey through club music with M_nus's Mathew Jonson, Running Back head honcho Gerd Janson, Canblaster, Krystal Klear, Broke One, Boy Crush and others.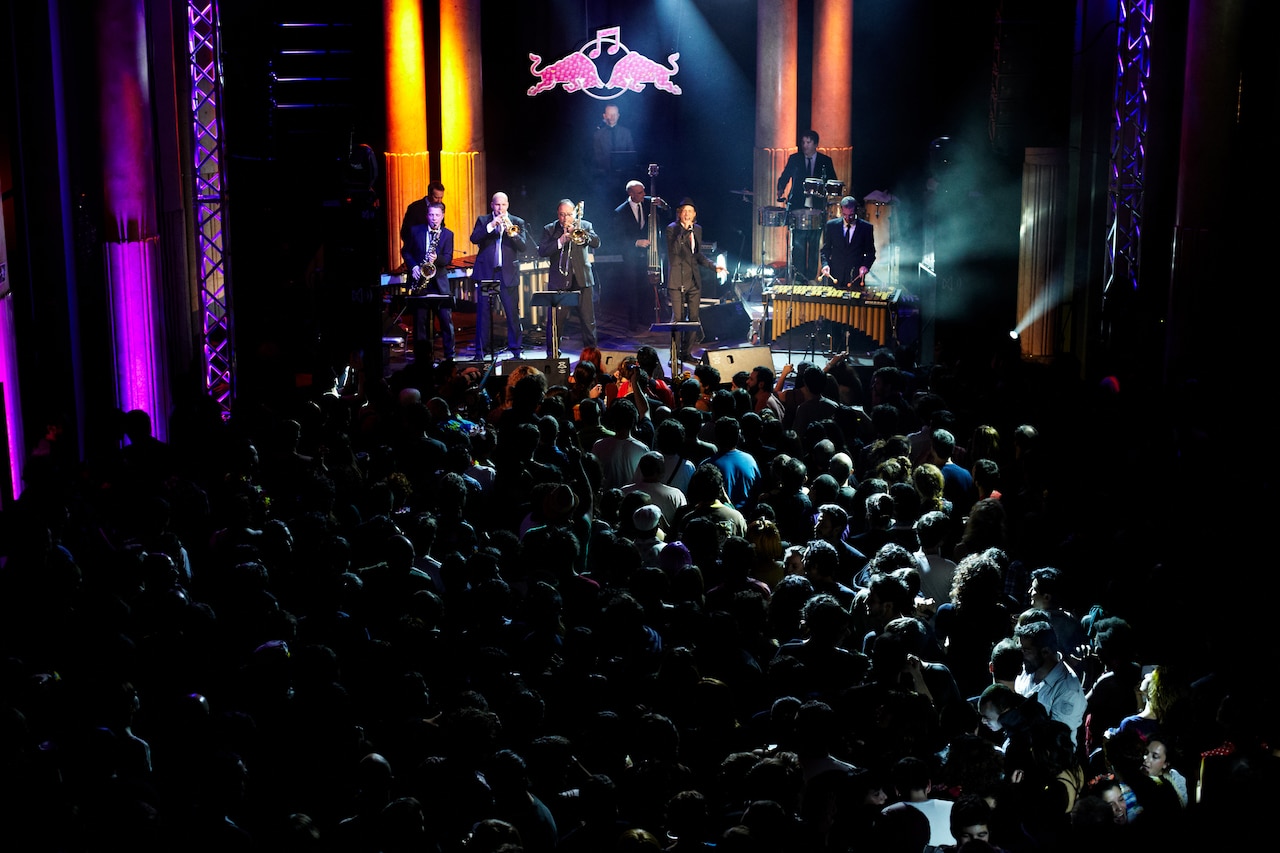 The Medium Is The Message: A Tribute To Musical Formats
From dusty shellacs and tapes to 12" vinyl, CDR and mp3, Red Bull Music Academy paid tribute to the evolution of musical formats that became emblematic of their eras. We presented both an exhibition and a party featuring Hatcha, Greg Wilson, Clams Casino, Hermanos Pizarro and Dinamo.

In a piece for the Academy's online magazine, London-based music writer Joe Muggs wrote about how music formats and storage devices can shape the music itself.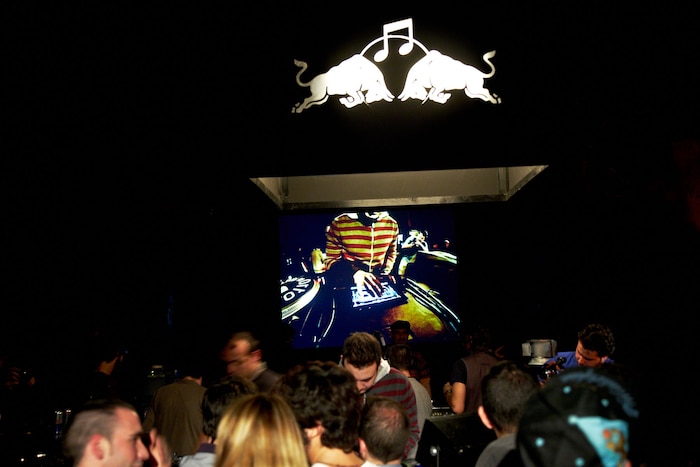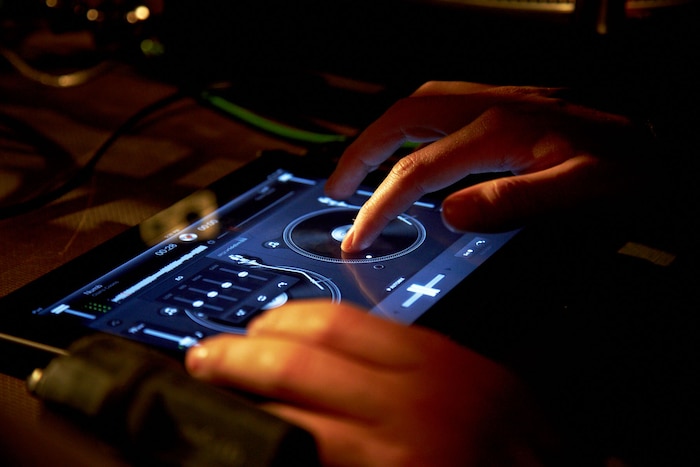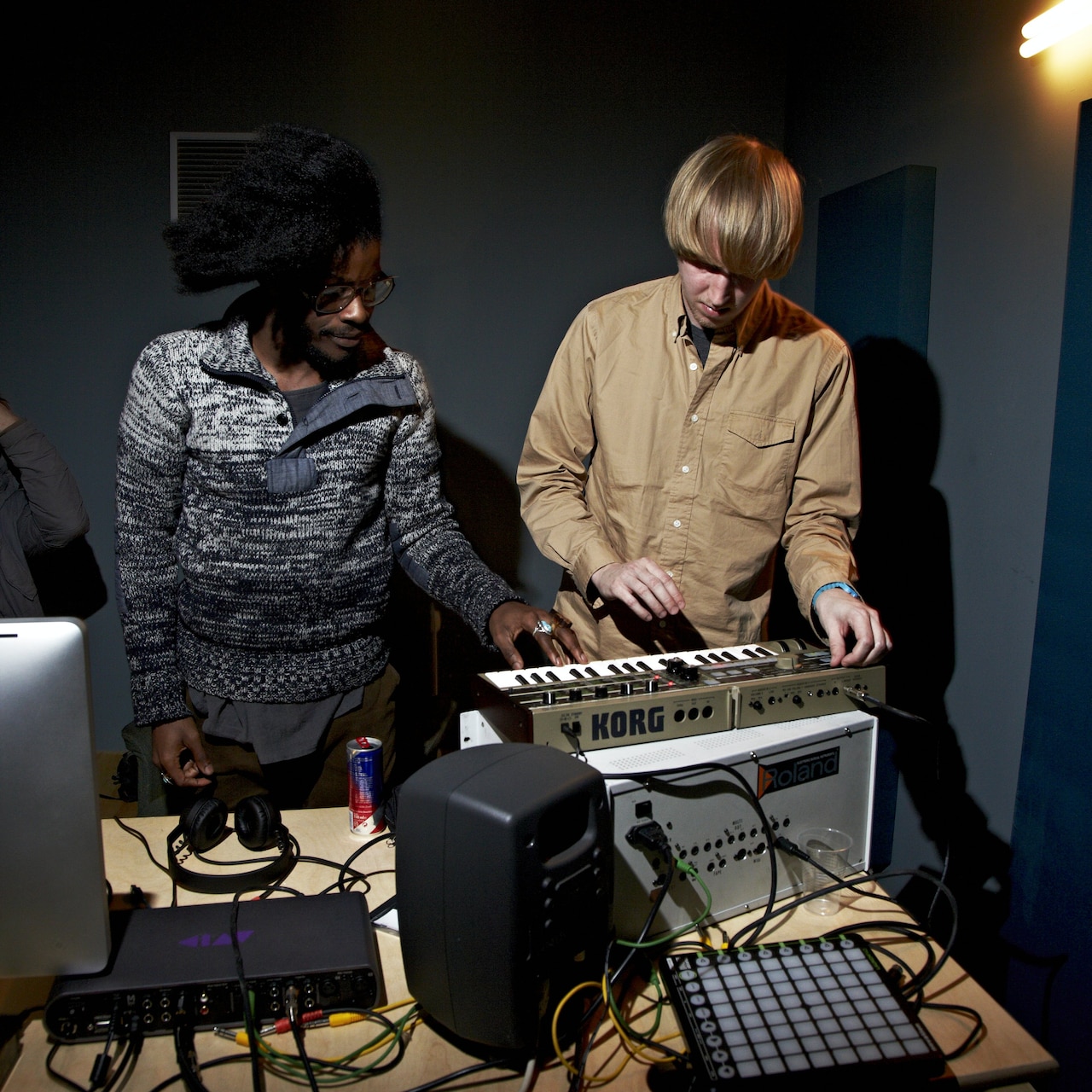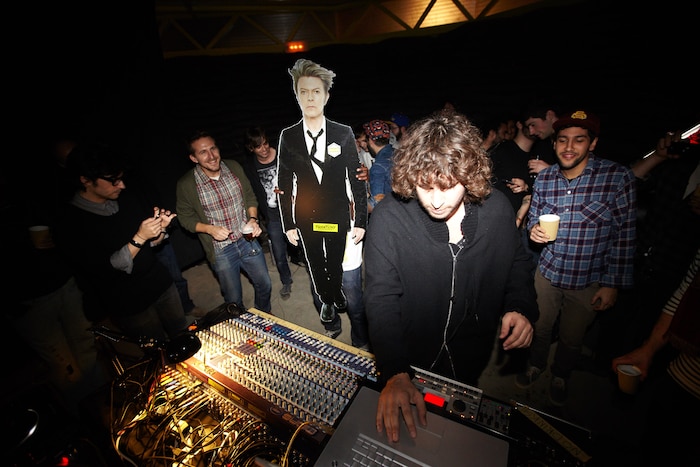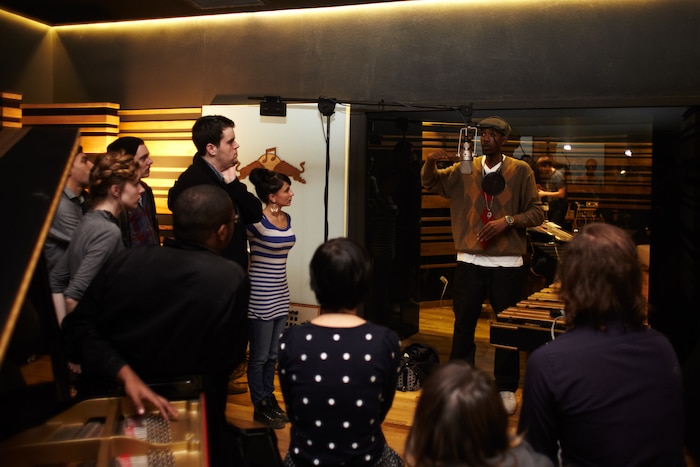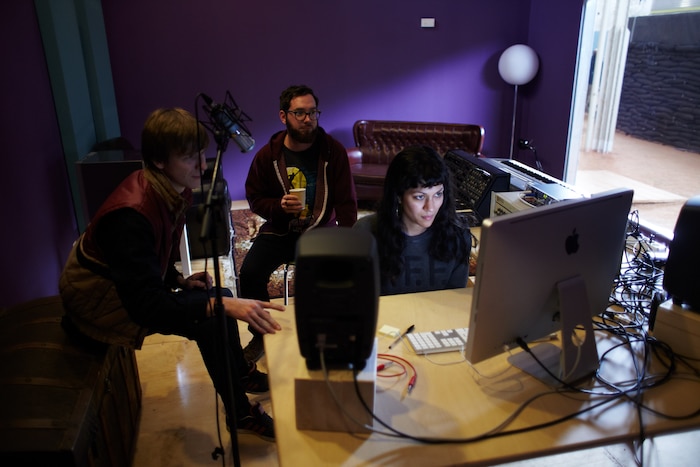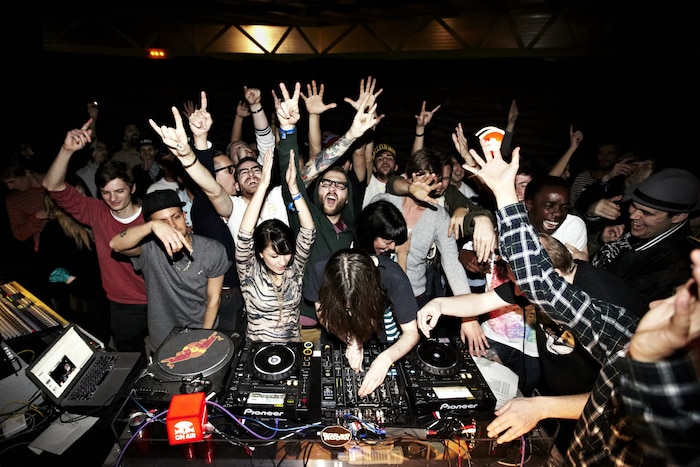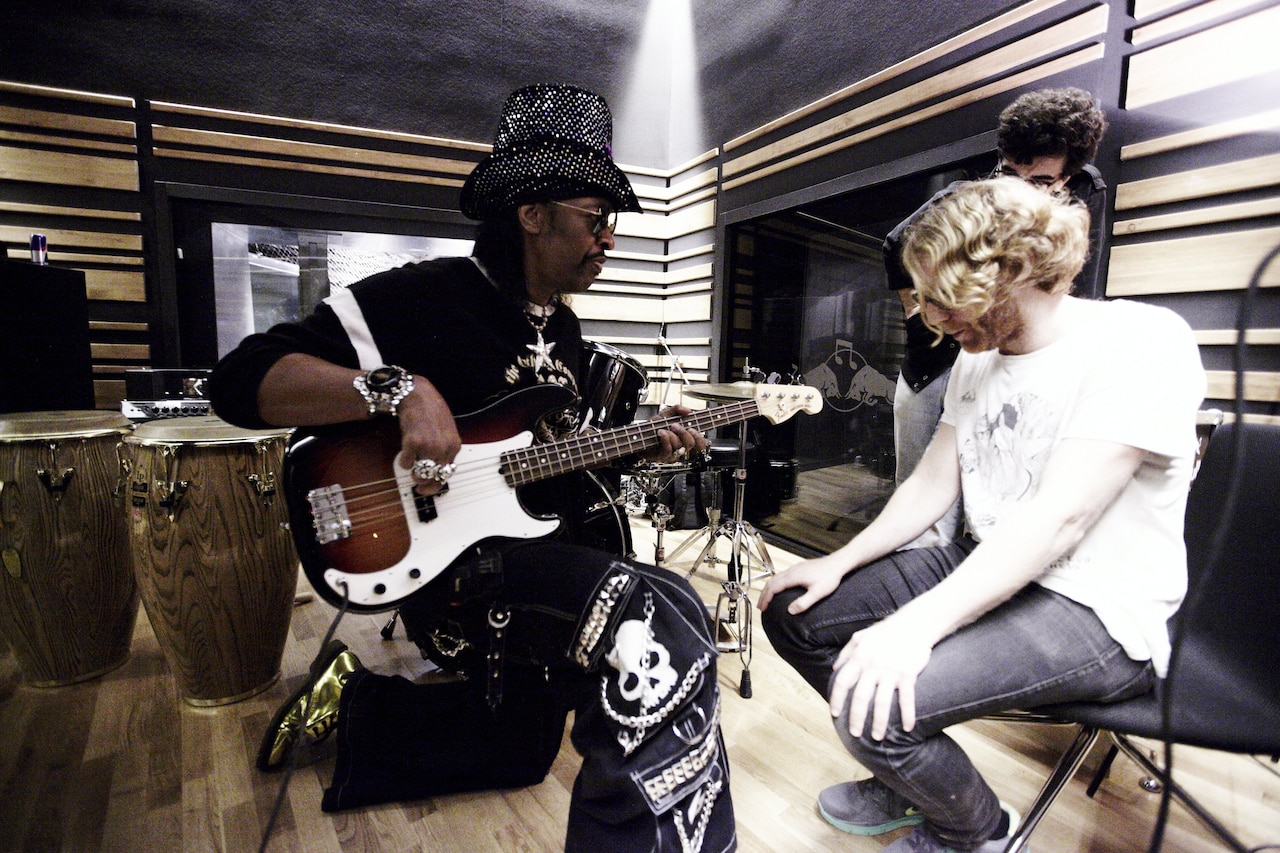 You can sample a selection of the music participants created in Madrid on RBMA's yearly compilation 'Various Assets - Not For Sale.' With an open-door policy in the RBMA studios, participants would oftentimes find themselves jamming or discussing a mixdown with a musical great who had lectured earlier in the day. In one session, Rhylon Durham from Korea, Grayson Gilmour from New Zealand and Andrea Balency from Mexico laid down a track in the main recording studio with lecturer and Ghanaian hiplife legend Gyedu-Blay Ambolley, who directed the session with relaxed precision from behind the Vibraphone.

Studio team members at this RBMA edition included Mark Pritchard, Mathew Jonson, Roman Flügel, Marco Passarani, Dorian Concept, Robin Hannibal (Rhye, Quadron) and Hudson Mohawke.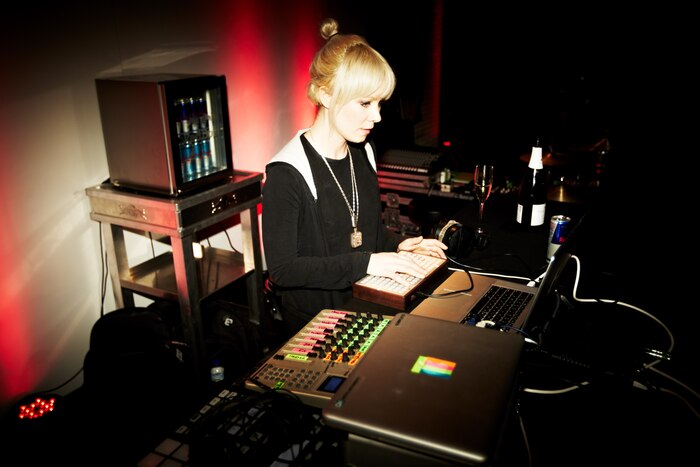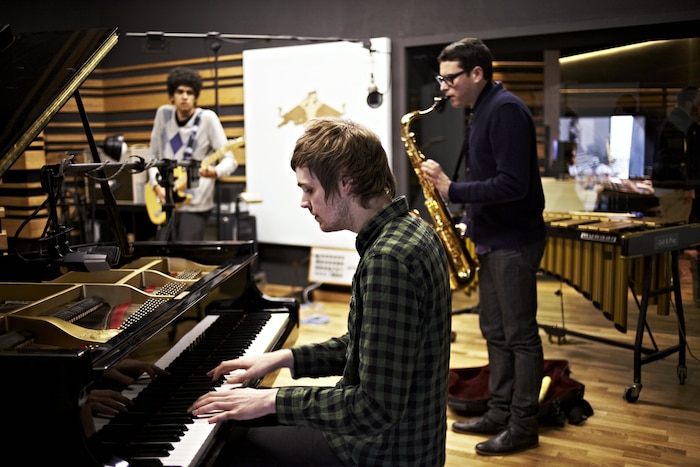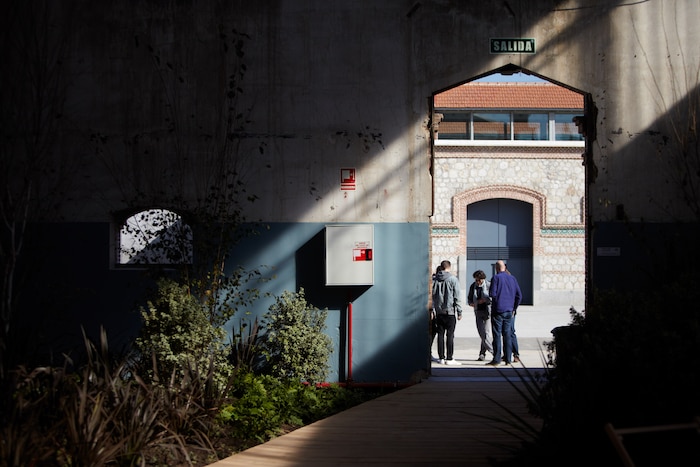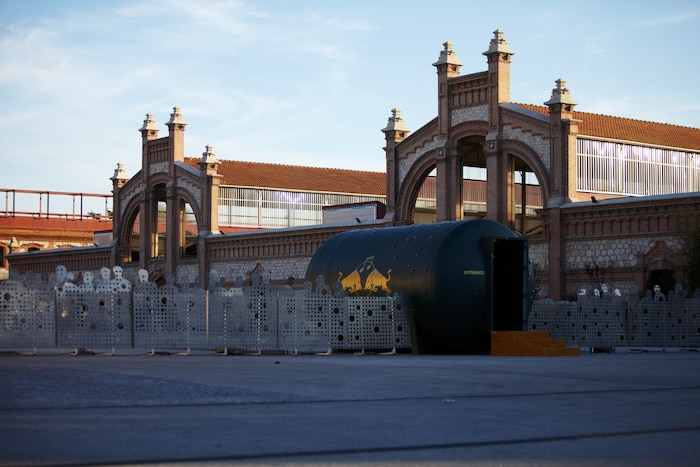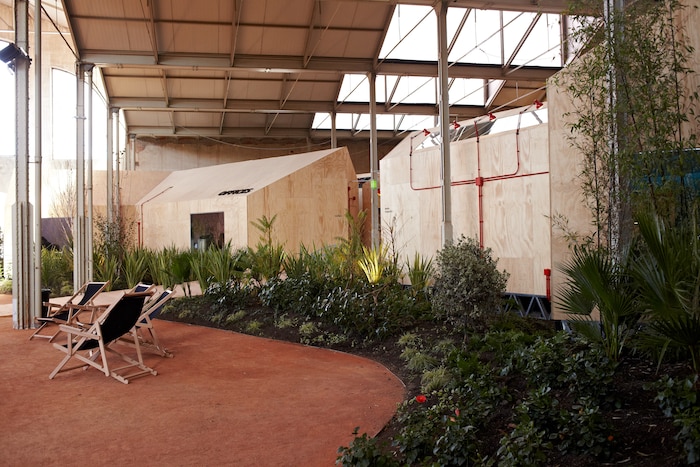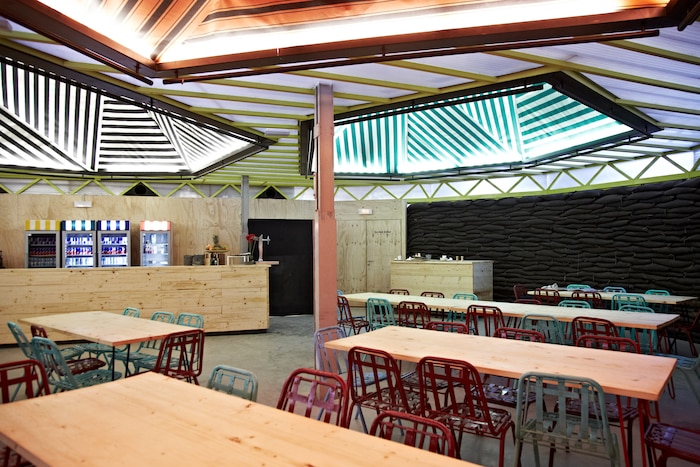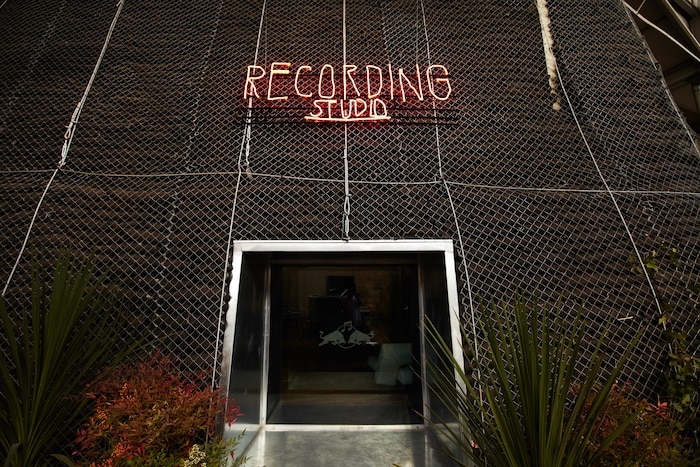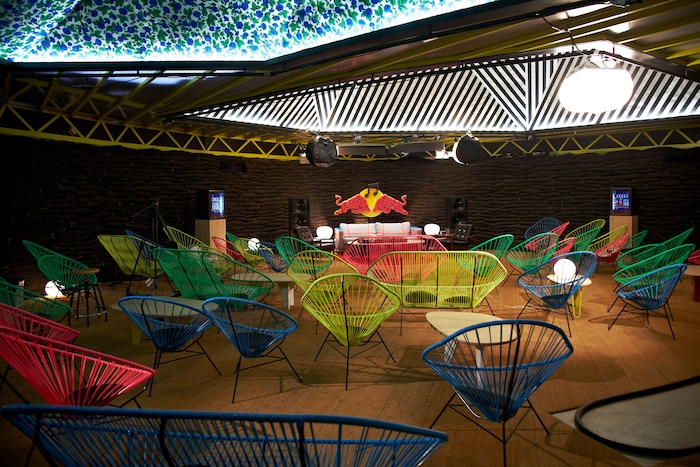 Madrid architects María Langarita and Victor Navarro were enlisted to design all the work and recreation spaces for the Academy within the empty, uninsulated shell of a warehouse at Matadero Madrid, a historic turn of the century slaughterhouse that has found new life as a centre for culture in the city. Within two months, they completed construction of ten moveable plywood bedroom studios linked by wooden walkways, a cantine, a lecture hall, recording studio, radio studio and offices. Tented, irregular canvas roofs in the main communal spaces reduced reverberation, and utilised the brightly-patterned fabrics traditionally used for window awnings in Madrid. Wooden ramps, courtyard spaces and vegetation between the structures gave the sense of a small musical village within the 4700 m2 space. The walls of the recording studio were built with stacked naturally degradable felt sandbags, developed for highway embankments, and which contributed to its sound proofing. These young and talented architects won two prizes for their work on the 2011 Red Bull Music Academy, including the Special Mention Emergent Architect European Union Prize for Contemporary Architecture Mies van der Rohe Award 2013. As always, the main recording studio was designed in collaboration with acoustician Imar Sanmartí of Acousthink and Academy engineer Erik Breuer. Sanmartí also worked on the acoustic construction of the bedroom studios.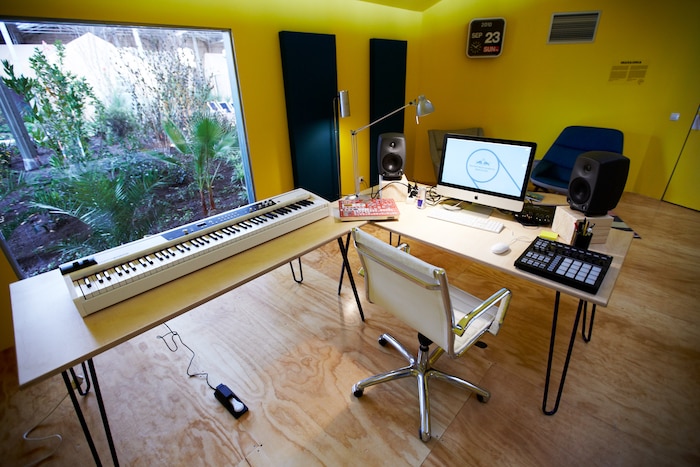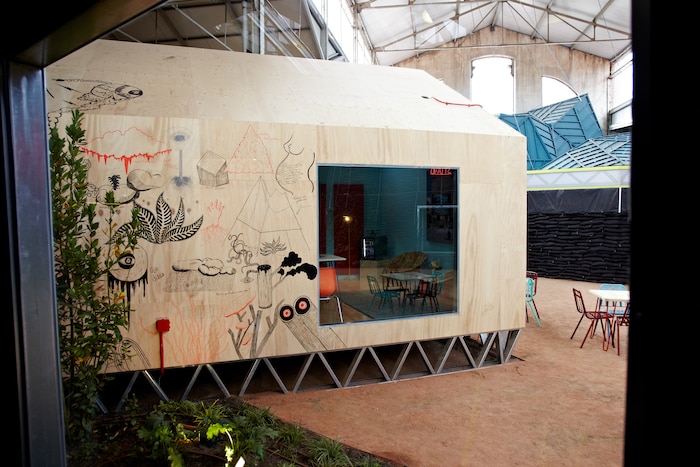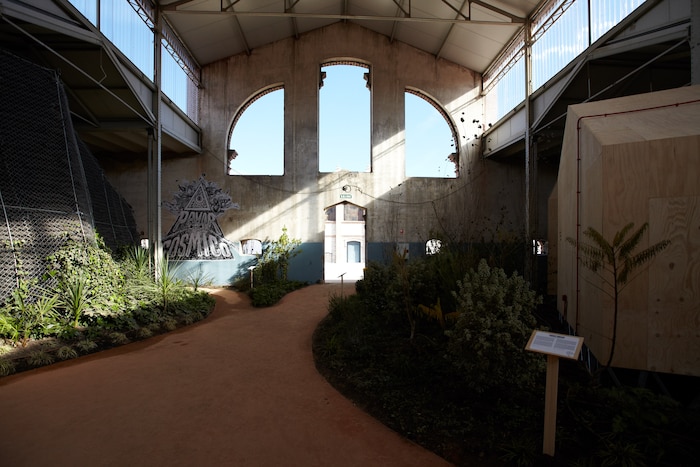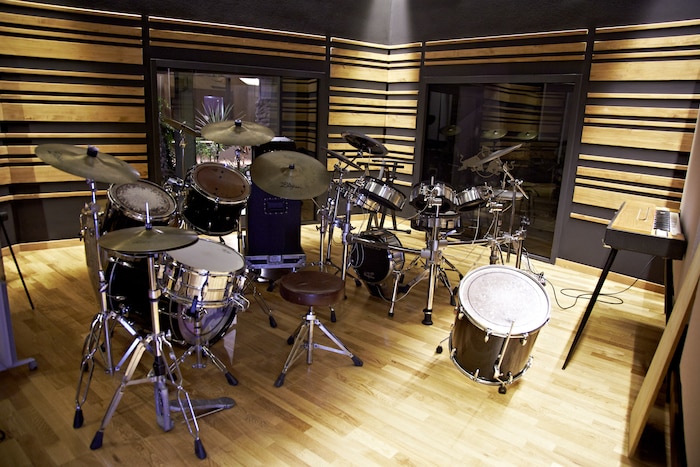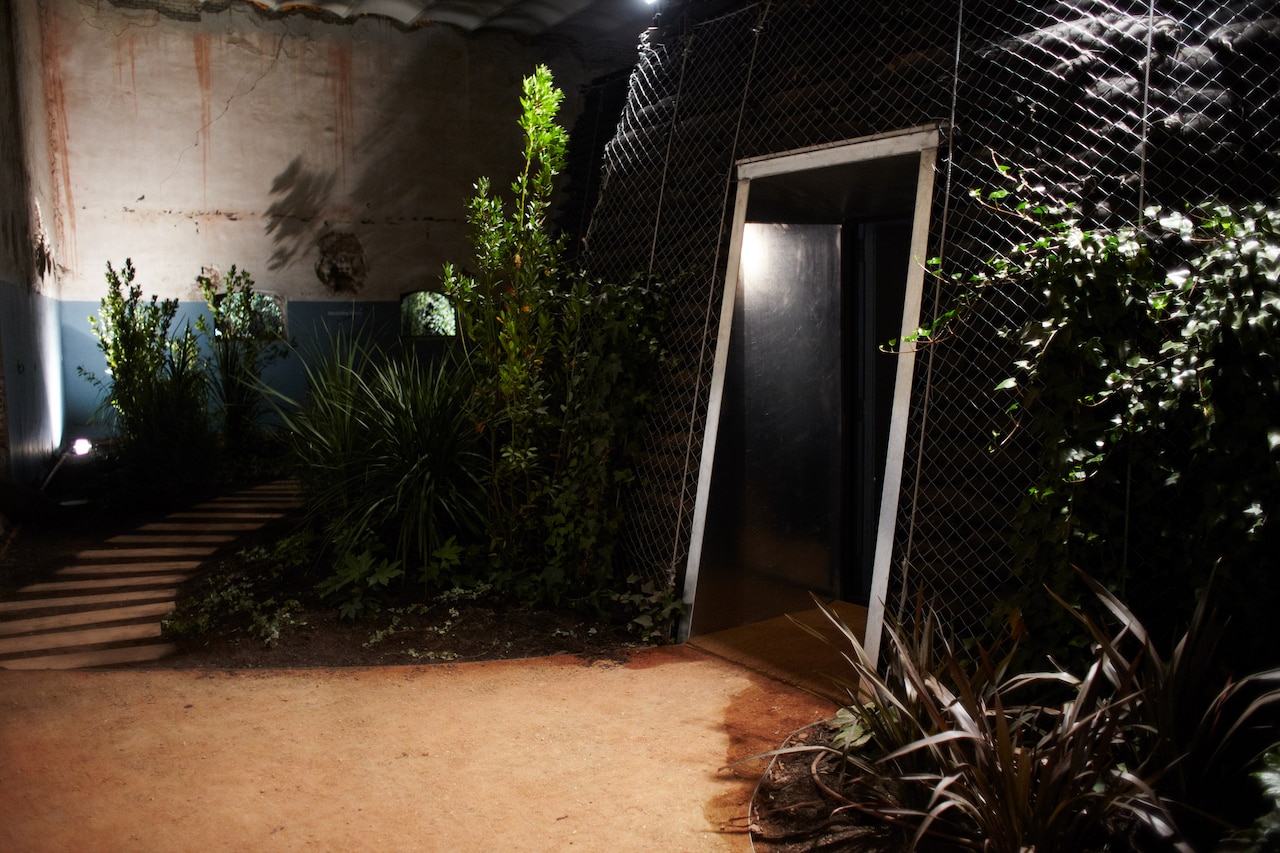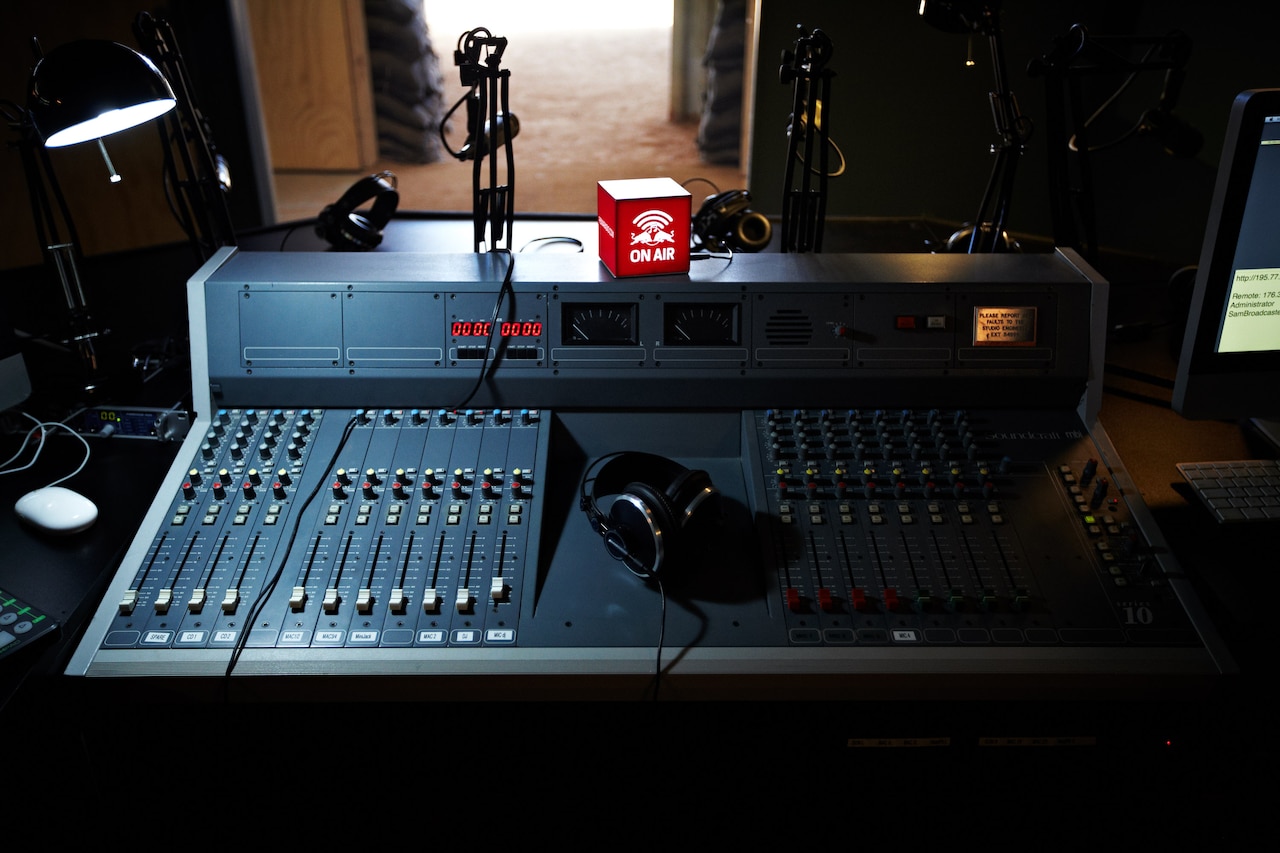 Red Bull Radio, at that time known as RBMA Radio, broadcasted daily live shows from the Academy in Madrid, with simulcasts going out on local partner stations Radio Circulo FM 100.4 and RTV Radio 3. We also aired recordings of all the fine concerts and clubnights happening around the city.