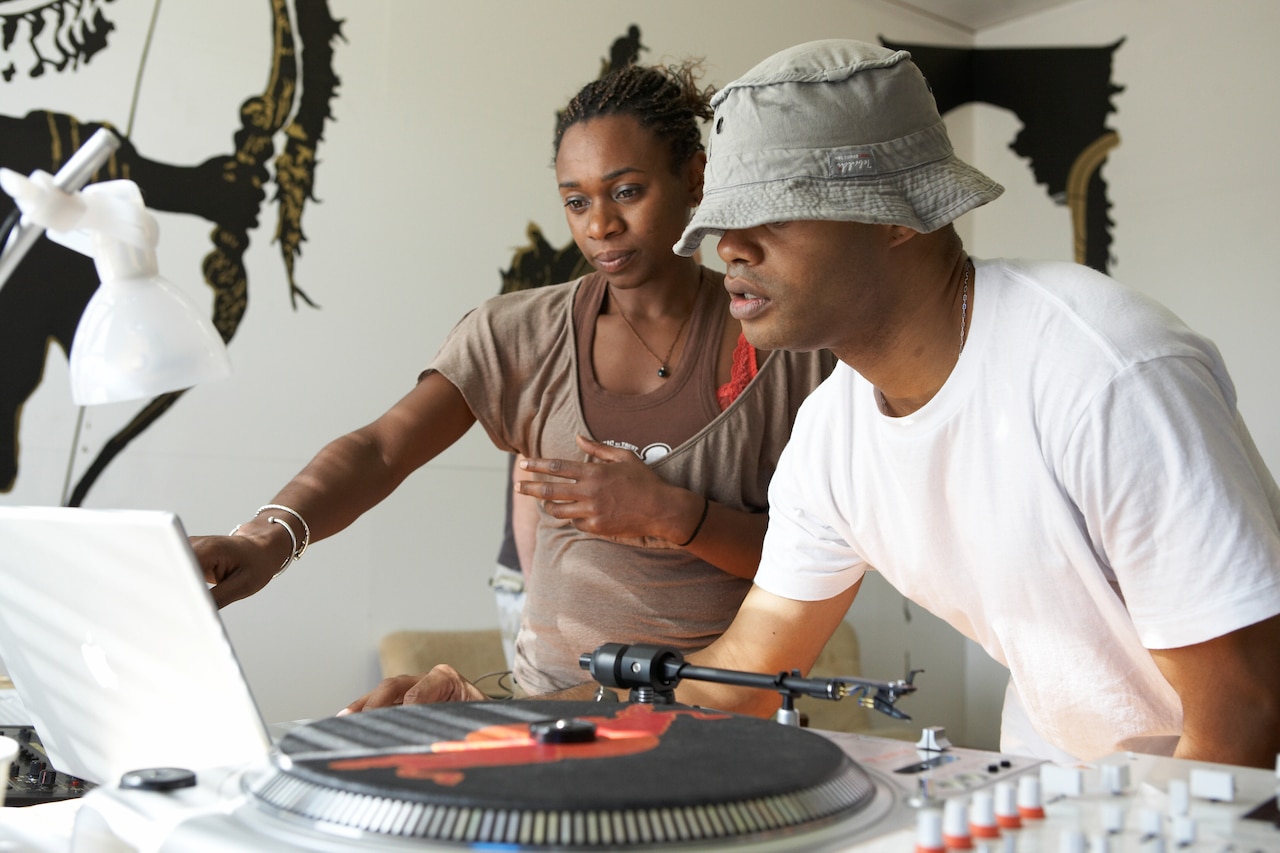 From September 24 to October 7, 2006, RBMA set up its HQ in Melbourne, taking over the historic Australian Knitting Mills factory in Richmond. Design consultants Moth and Chris More transformed three floors into a complex of studio suites, lecture hall and communal spaces (including a lawn bowls pitch on the roof), and curators David Hagger, Kano Hollamby and Alex Mitchell adorned the interior with a range of installations and street art symbolism to set the tone for our musical guests.
Joining us on the couch were a slew of musical iconoclasts – among them Skream, the Mizell Brothers, Maurice Fulton, Just Blaze, Peter Hook (Joy Division, New Order), Fabio, Chez Damier, Wally Badarou, Arthur Verocai and Mike Paradinas – all offering insights into their modi operandi and studio mindsets.
Outside of the old Knitting Mill, we invited an eclectic bunch of artists to take part in our program of concerts and club nights. Melburnians, participants, team and lecturers alike spent many late nights in the bars and clubs along Melbourne's network of inner-city lanes, as well as at venerable venues in St Kilda and Prahran. From golden ticket booths and penny whistle orchestras to rooftop barbecues and disused carparks, no matter where we went, Melbourne did it right.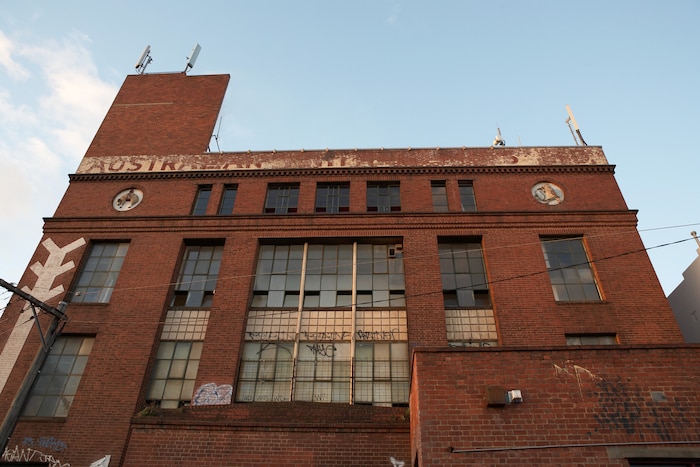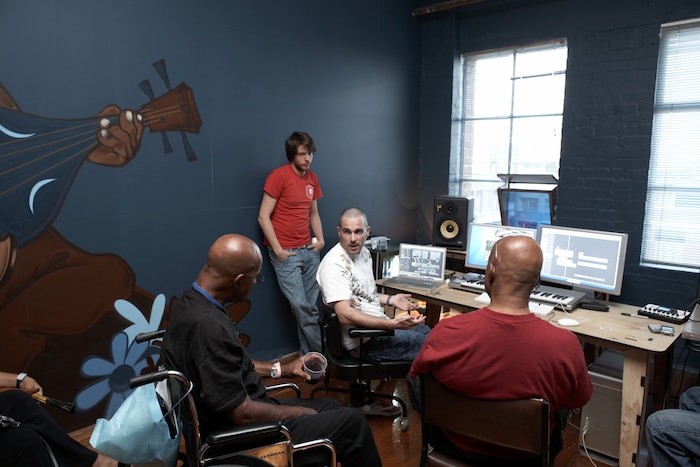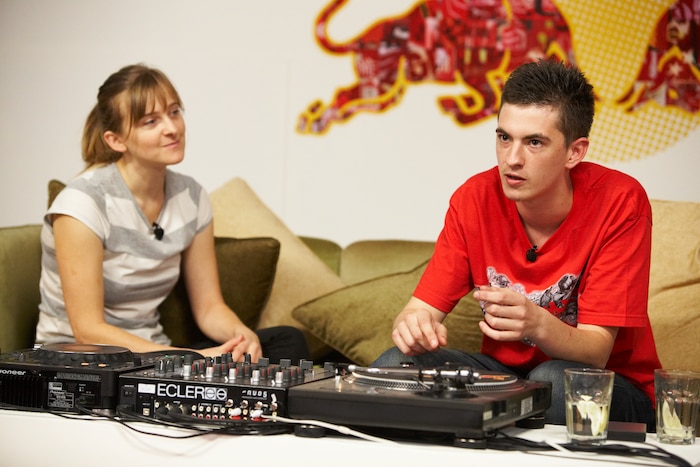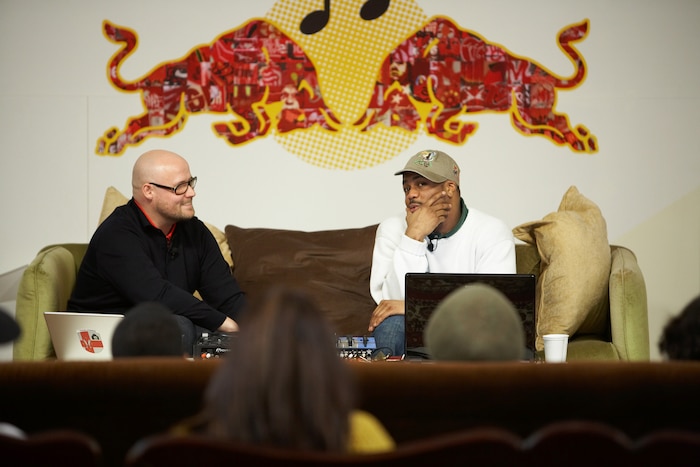 A swathe of influential producers, DJs and musicians came through the Academy in Melbourne to share their experiences and inspirations. Drum & bass pioneer Fabio recollected juggling "rude boy" and "soul boy" identities as a Brixton youth; purchasing Eric B. & Rakim's "My Melody" and Fingers Inc.'s "Mystery of Love" on the same day and being awestruck by each. New Jersey-raised hip-hop producer Just Blaze detailed the ins and outs of working with Jay Z, while French synth wizard Wally Badarou reminisced about his storied career as a producer, artist and keyboardist, contributing to records by Grace Jones, Fela Kuti, Marianne Faithful and Black Uhuru among many others.
Legendary producers the Mizells generously sang or played on several Academy studio sessions with participants; and students were able to catch the inaugural RBMA horn seminar featuring Oz's premier funk outfit the Bamboos, talking all things brass with RBMA team members Todd Simon of Breakestra and Toby Laing of Fat Freddy's Drop.
View a complete list of Melbourne lectures here.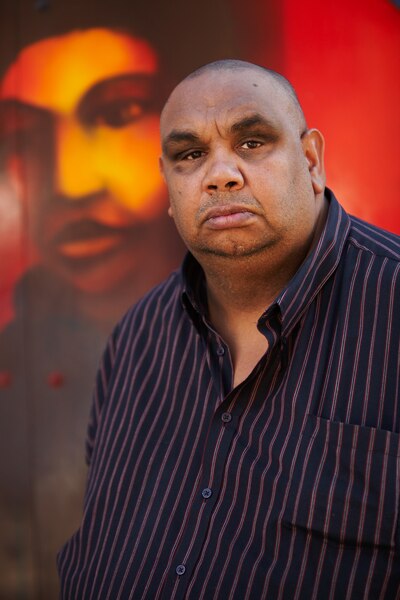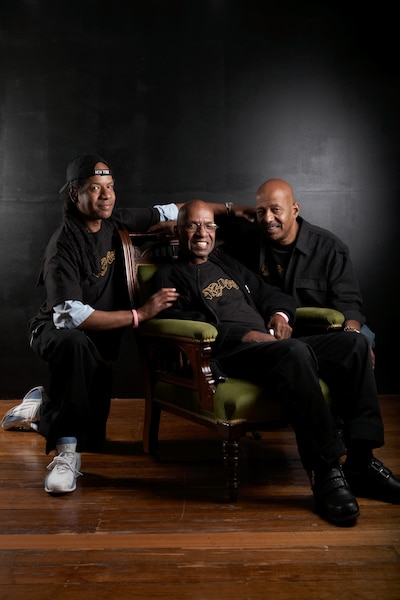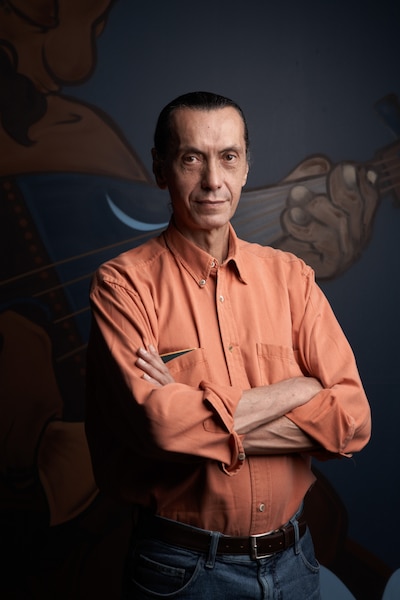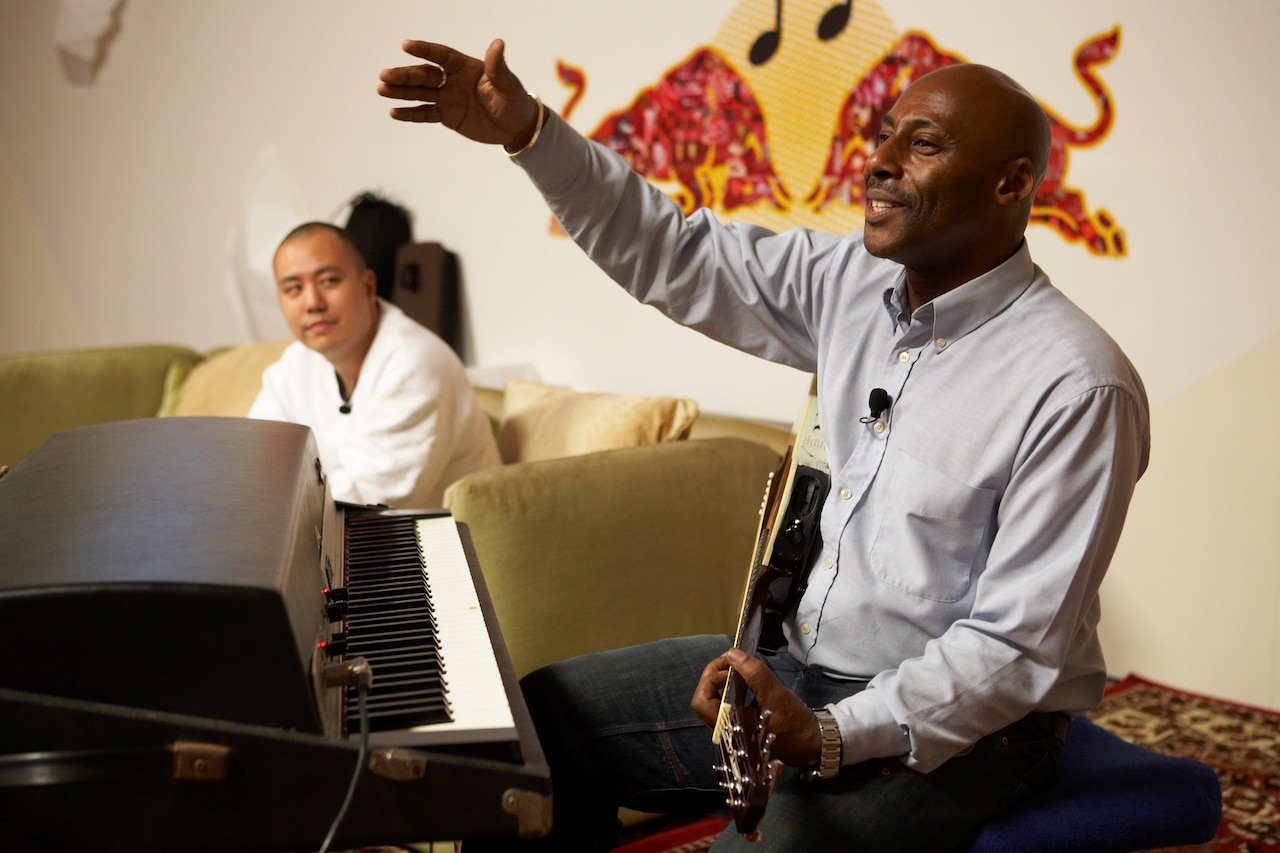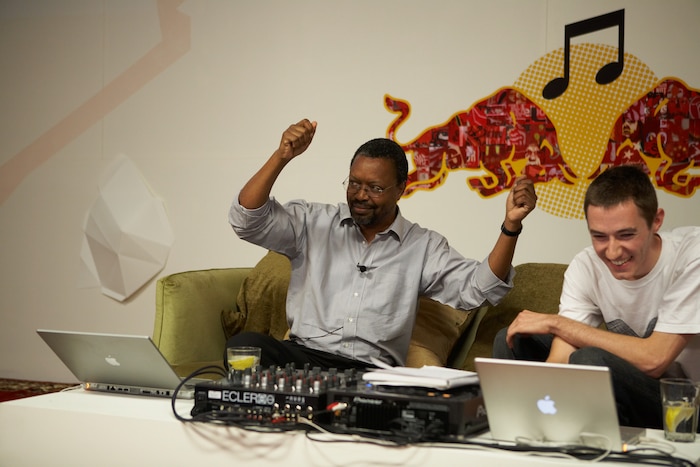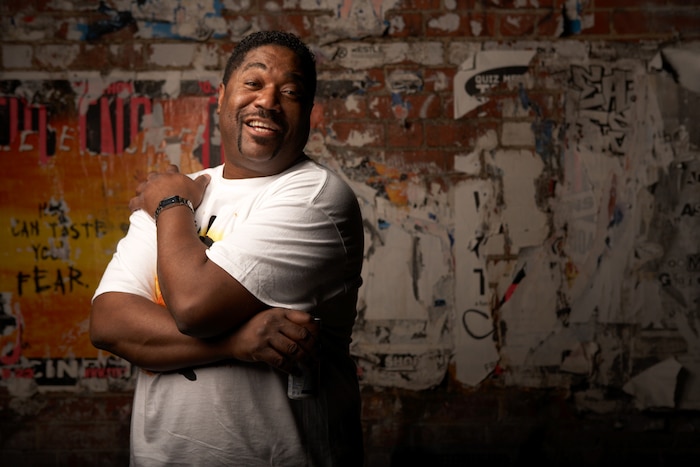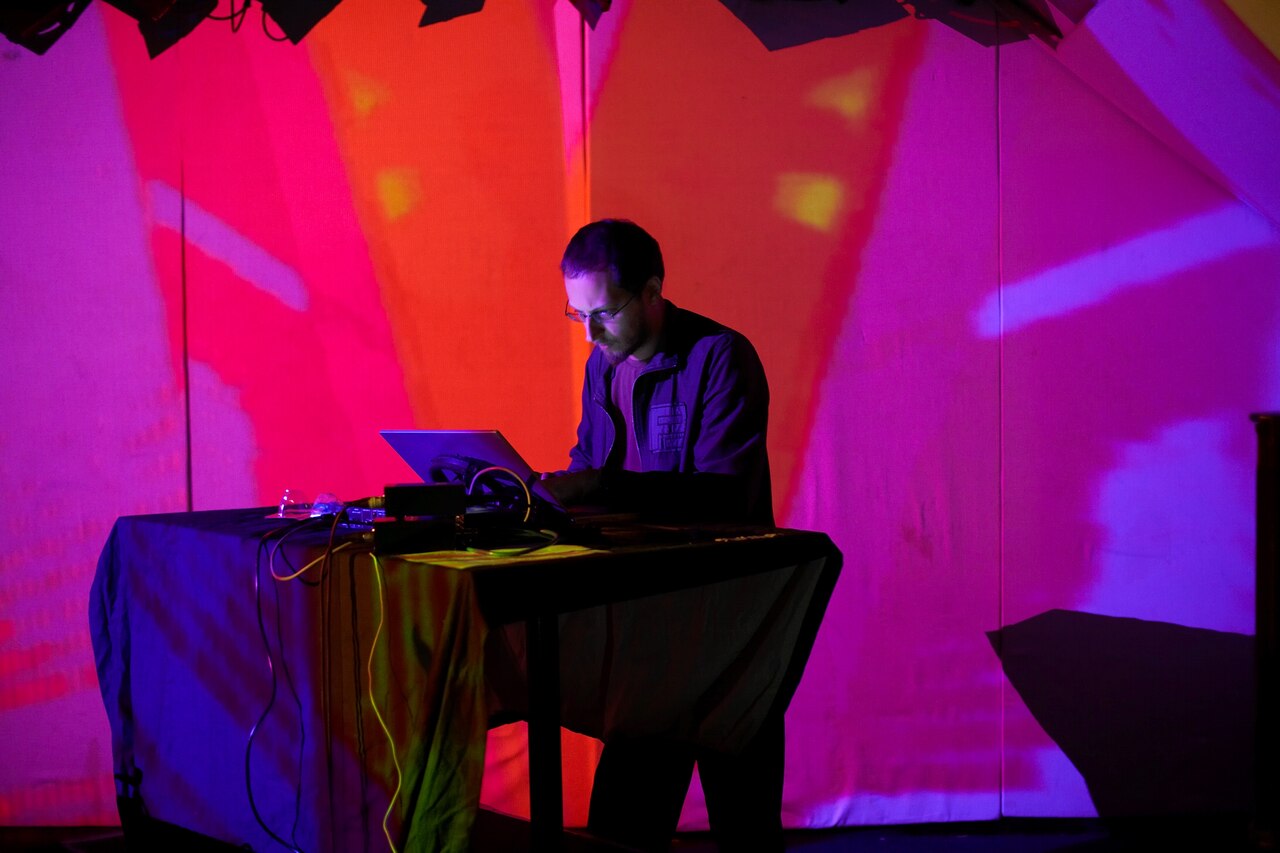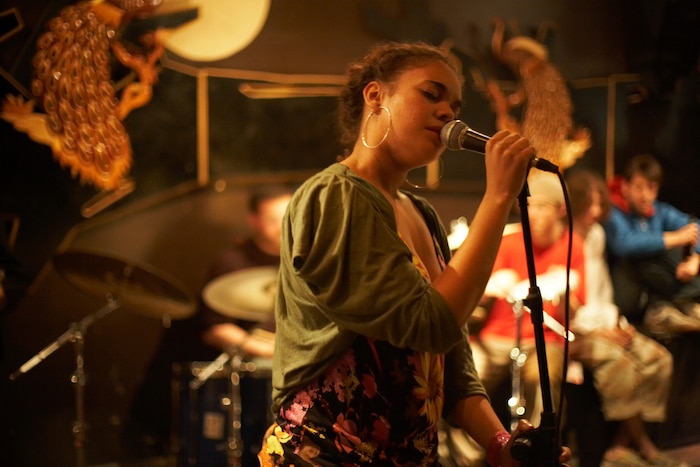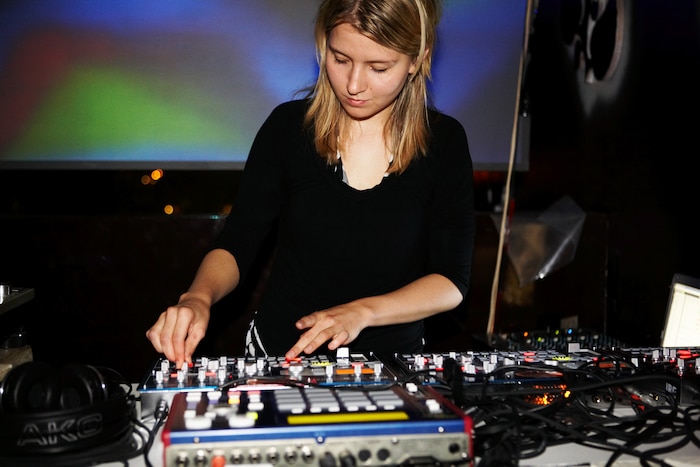 With its healthy live music scene, plentiful festivals and lots of people who love to search out strange and interesting music, we knew Melbourne would make for a particularly vibrant edition of RBMA. We brought prodigiously talented house DJs Gerd Janson and Maurice Fulton to the iconic club Honkytonks, and presented a graffiti exhibition, Letterheads, in a disused carpark, with music from Flying Lotus, Chairman Mao, Bozak and Cinnaman. At St. Jerome's, the venue behind the renowned Laneway festival, Brazilian music legend Arthur Verocai performed in the open air alongside Ann Arbor's techno and house chameleon Todd Osborn and Canadian dub techno maestro Deadbeat. We enjoyed some inadvisably late nights at Revolver, with guests including Aloe Blacc and Mark Pritchard, and hosted British dubstep pioneers Skream and Kode9 at Chinatown's laboratory-themed Croft Institute. Our participants played at nightly shows across town, alongside artists like Detroit techno pioneer Derrick May and drum & bass icons Fabio and Roni Size, plus local talent like the Operatives, Kano and Research & Development.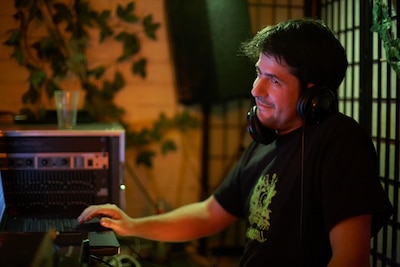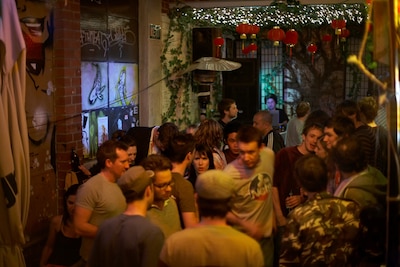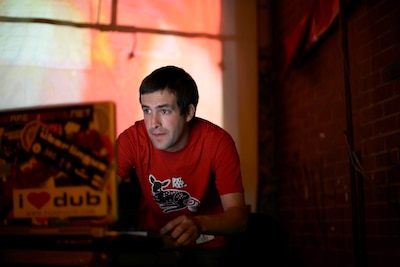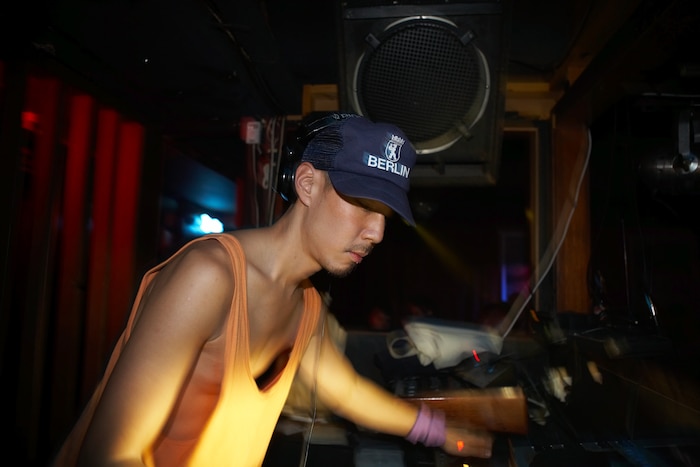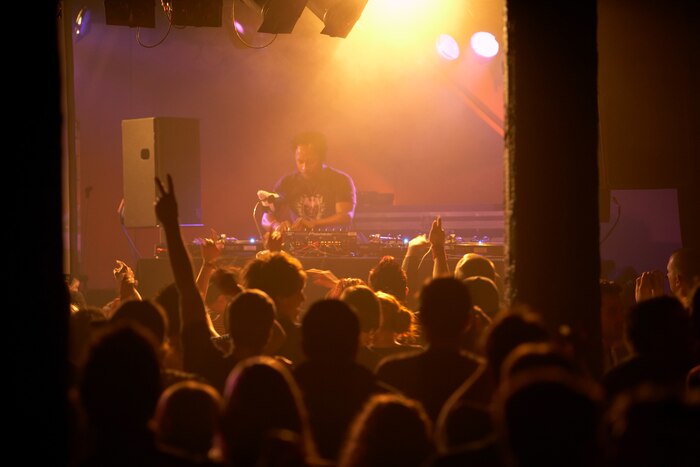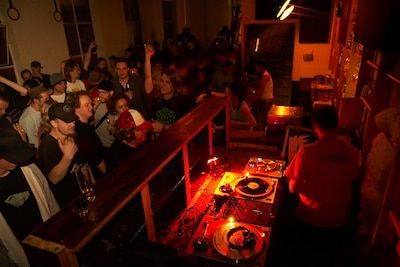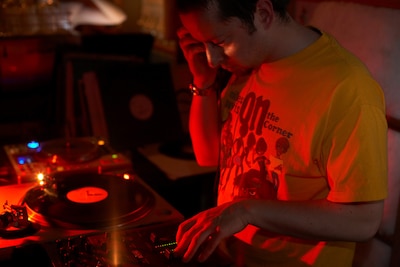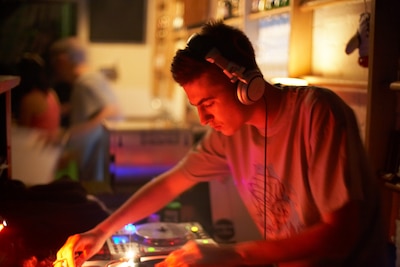 One of the highlights of the RBMA events program in Melbourne was a night of cross-genre musical inspiration called Collideascope, which saw RBMA take over the entire Esplanade Hotel, one of Australia's longest running music venues and known to locals as the Espy. Joe Bataan performed with a live band that included members of Melbourne band the Bamboos, and up-and-coming soul singer Aloe Blacc performed with a band of RBMA All-stars. Alex Smoke, Greg Wilson, Radio Slave, Chez Damier, Marco Passarani, Patrick Pulsinger, Steve Spacek and Benji B plus local heroes Research & Development and the Little Beasties were just some of the many performers that night.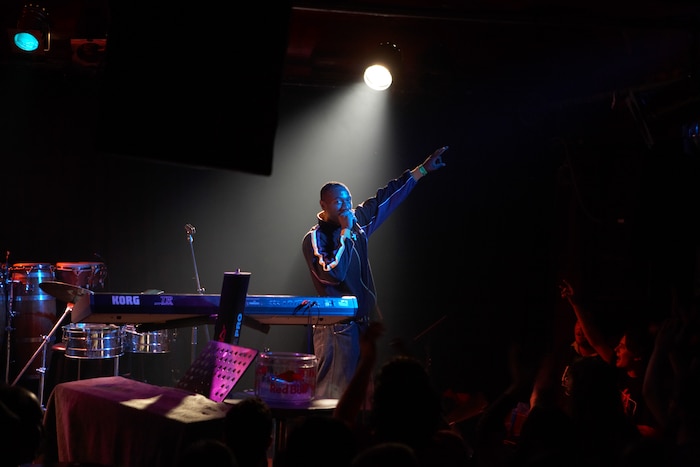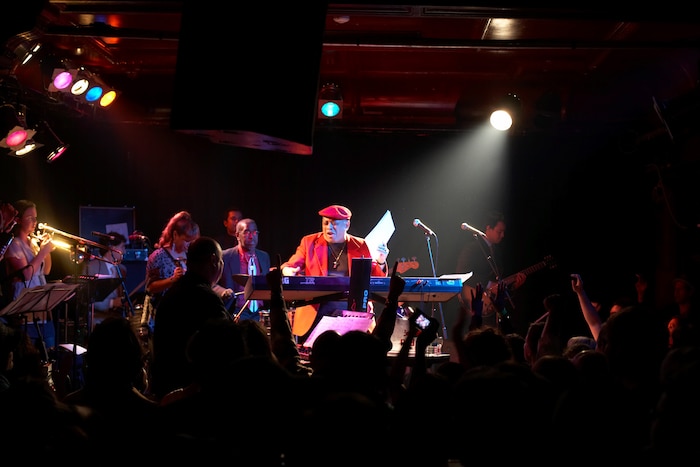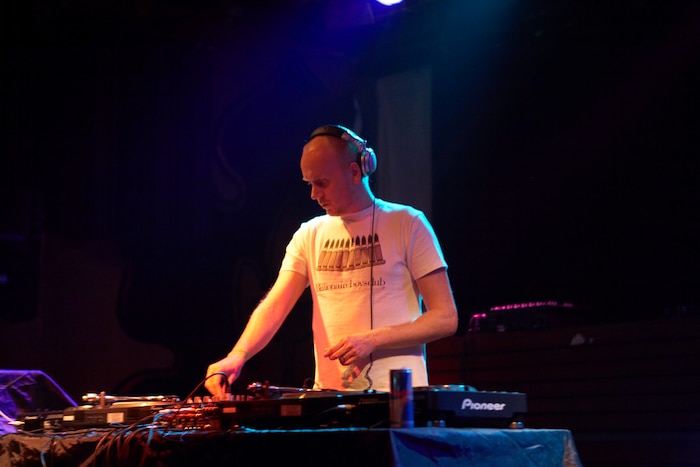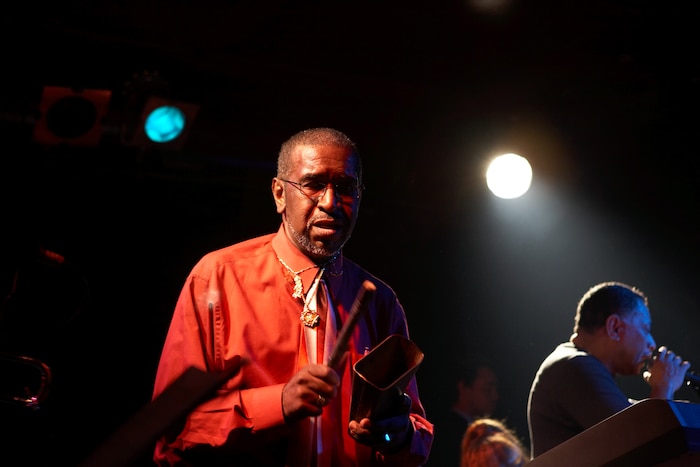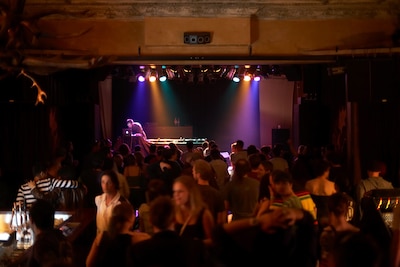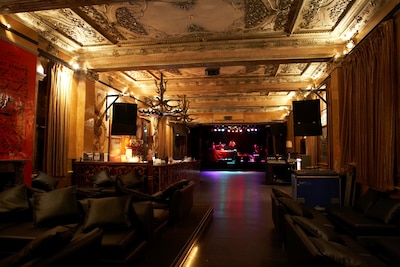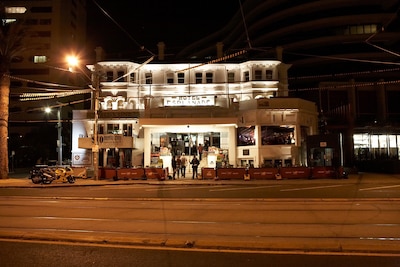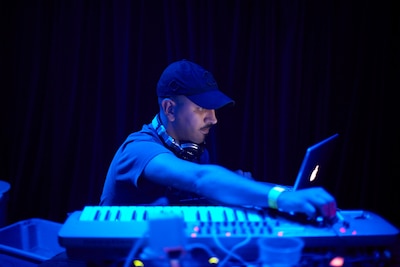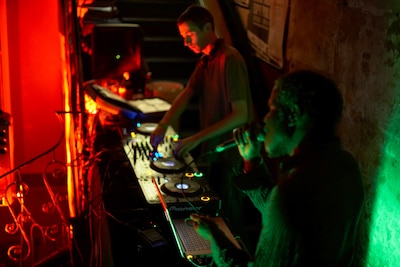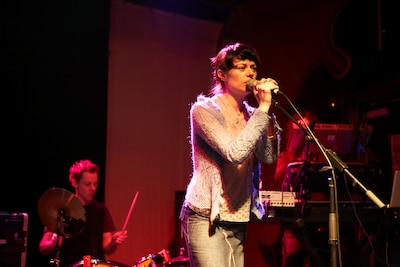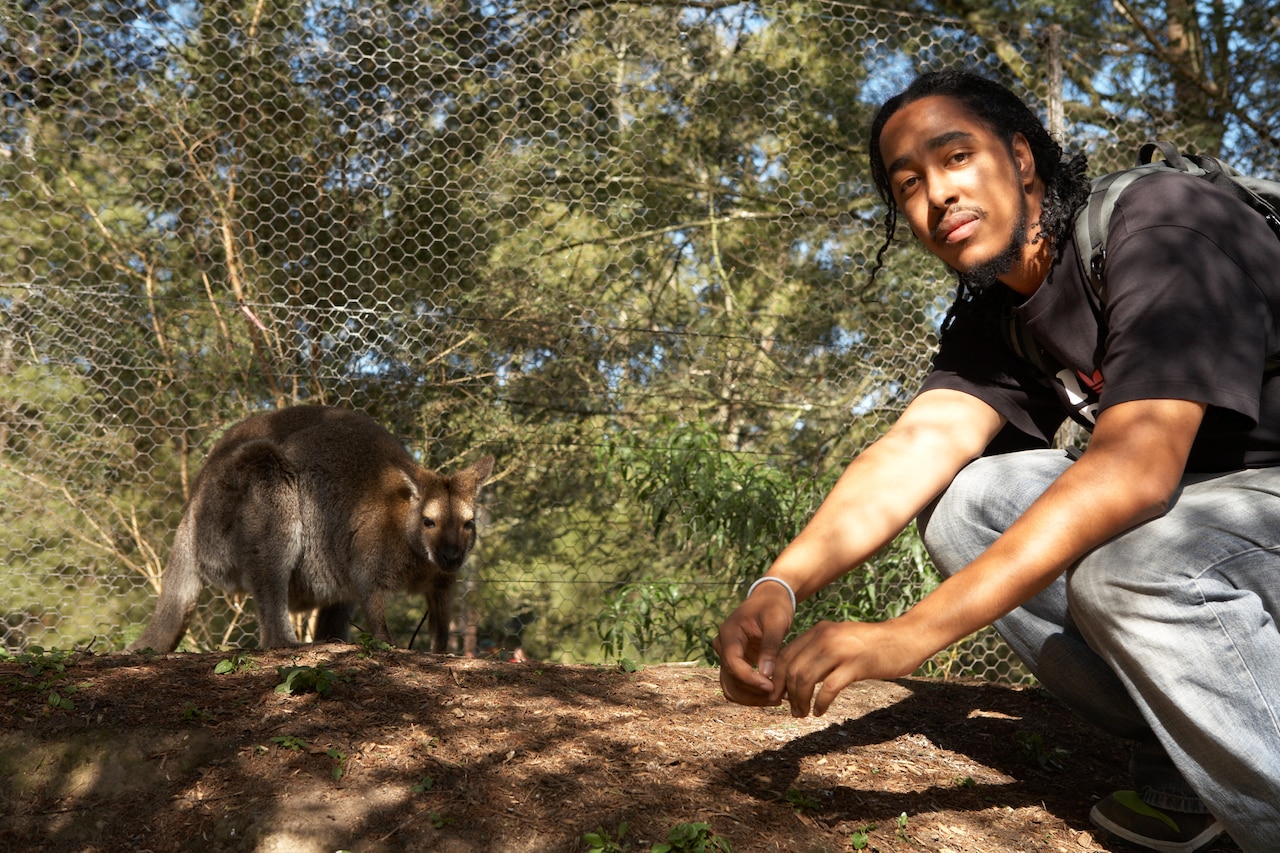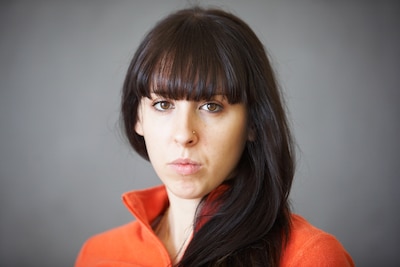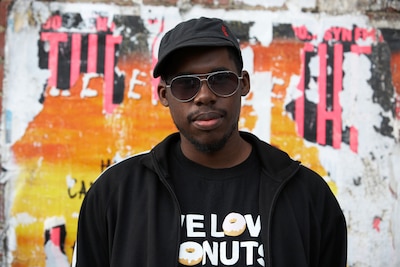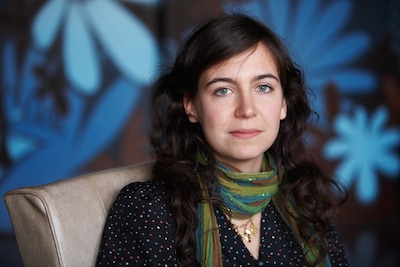 60 participants representing diverse talents and genres flew into Victoria's capital to hear lectures at the Academy, collaborate in the studios and play shows alongside their peers from around the world. The cities they hailed from included Karachi, Johannesburg, Halifax, Murmansk (Siberia), Tel Aviv, Carrboro (North Carolina), Beirut, Bristol, Turin, Sarajevo, Hong Kong and Wroclaw.

Mickey Lightfoot / Sassy J / Aloe Blacc / ZoiD / Audio InFunktion / DJ Bozak / Ali Gultekin / Fernanda Cardoso / An On Bast / DiCOFONE / Sawandi / Daniel Carew / Daniel Brandt (Brandt Brauer Frick) / Isatta Sheriff AKA Tor / Cinnaman / Andreya Triana / Richard Eigner (Ritornell) / Ruf Dug / Roberto Auser / Sergey Bakanev / Zeid Hamdan (Shift Z) / Musa Maki / Tora Vinter / Florian Bürki / Taay Ninh (Electric Wire Hustle) / JohnnyTooBad / Andrès Benavides / Tiago Andrade / Compuphonic / Dalt Wisney / T-Man / Nina Kraviz / Oddisee / Pascal Bideau / Sweetalker / Monica Luz Camacho / Blondtron / Aroop Roy / Benjamin Tobias / Choi Sai Ho / François Lê Xuân / Varrow / Cristiano Troffei / Roman Rosic / Jil Christensen / DJ Yogo / Clara Moto / Zeynep Erbay / Le K / Protman / Nire / Douglas Greed / Joseph Jones / Galambo / Andriesh Gandrabur / Marshmello / Natalia Grosiak / Skymark / Nerko Basstar / Flying Lotus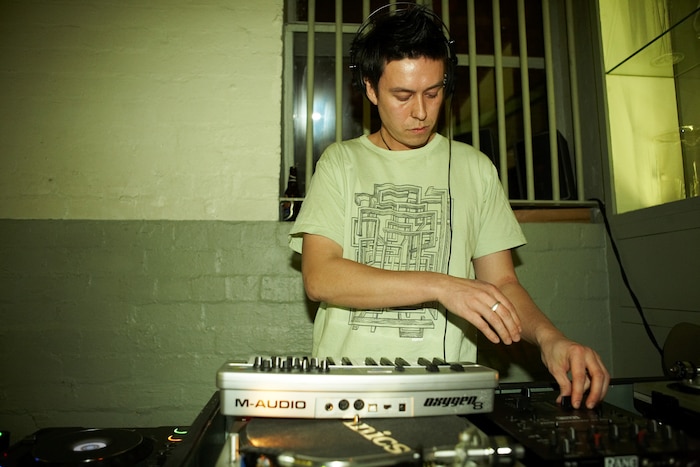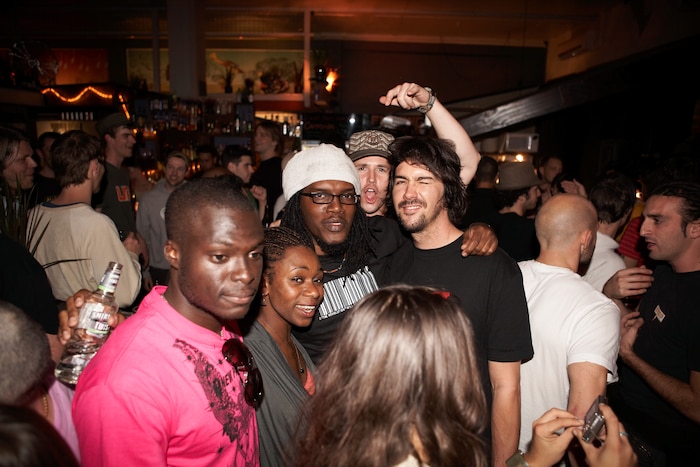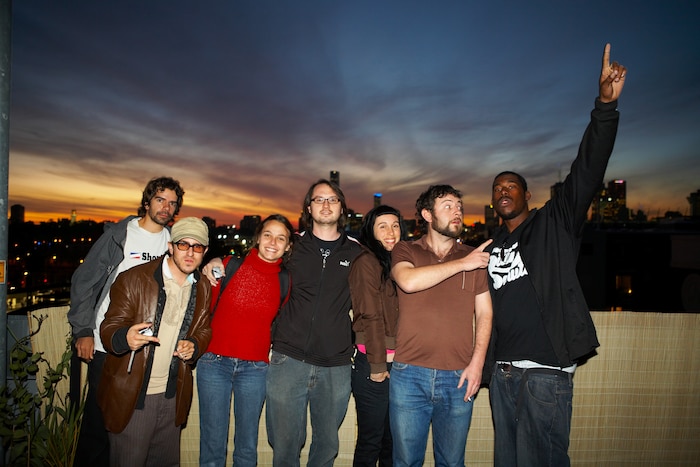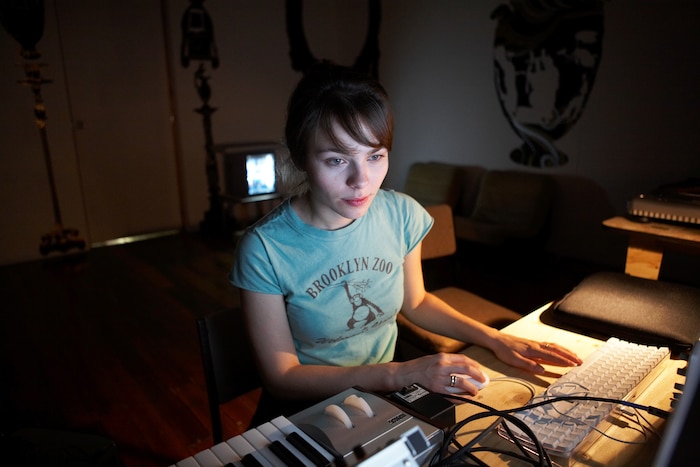 Some of the tunes the Melbourne participants worked on in the Academy studios are compiled on the 2006 edition of our annual audio yearbook, Various Assets – Not For Sale. On the full compilation, you'll hear tracks by artists including Flying Lotus, Andreya Triana, Oddisee, Richard Eigner (Ritornell), Nina Kraviz, Daniel Brandt (Brandt Brauer Frick), An On Bast and Clara Moto among many others.
Studio team members at the Academy in Melbourne included Mark Pritchard, Todd Simon, Todd Osborn, Zinc, Marco Passarani, Waajeed, Steve Spacek and Patrick Pulsinger.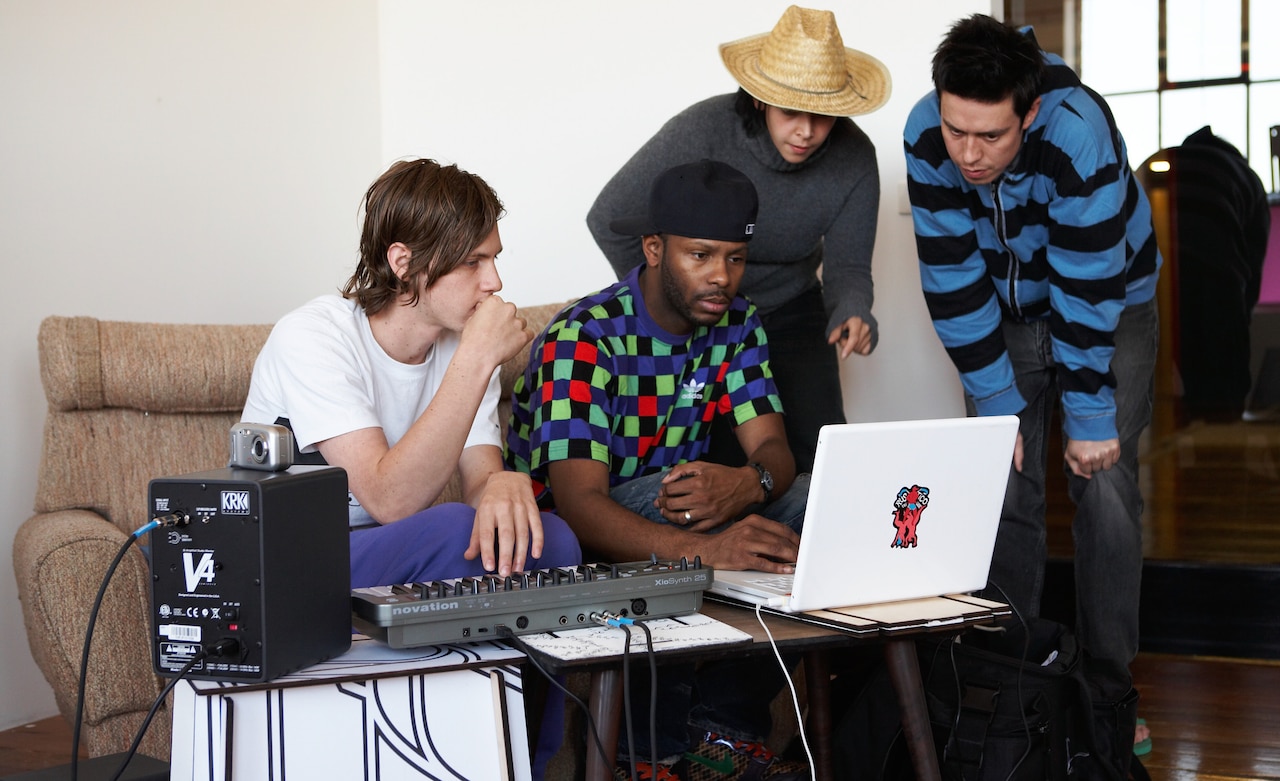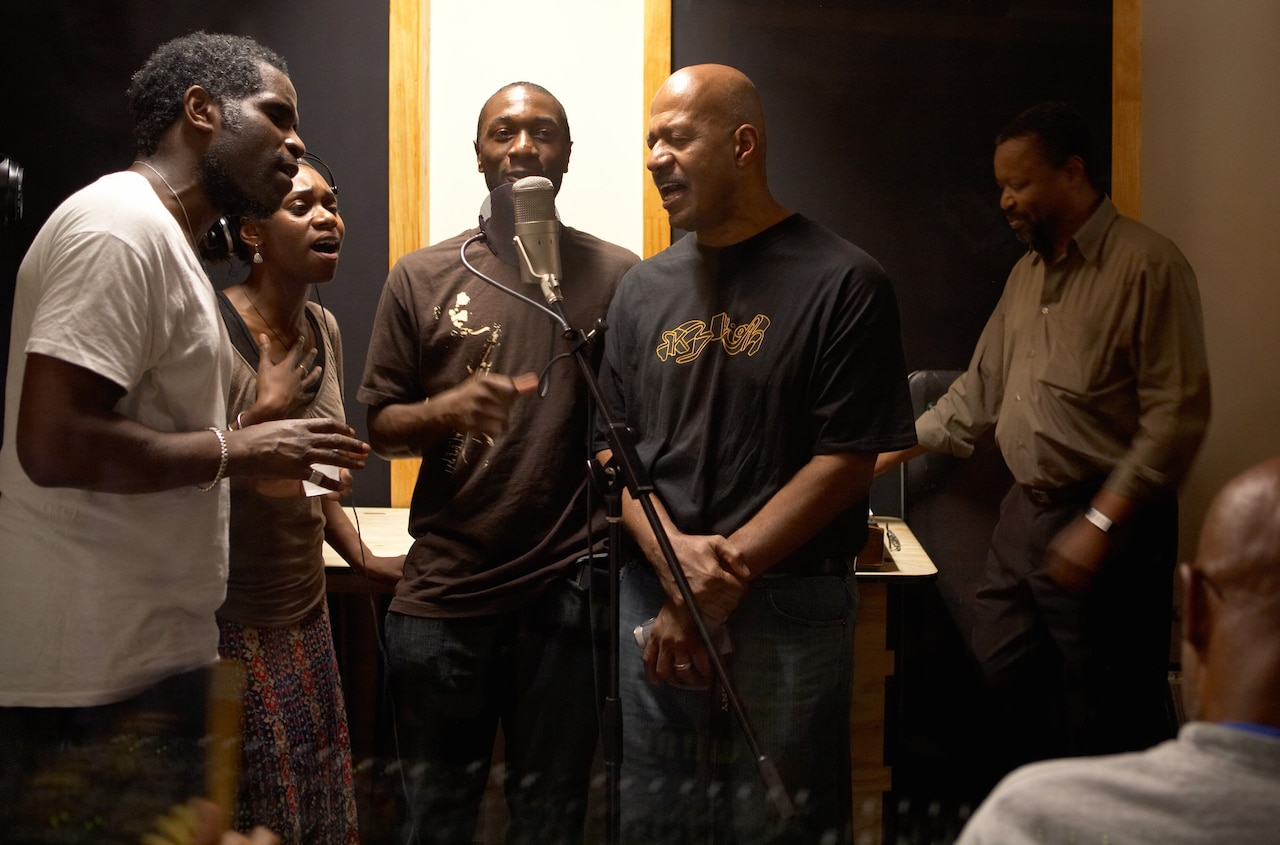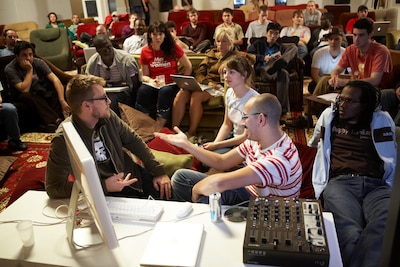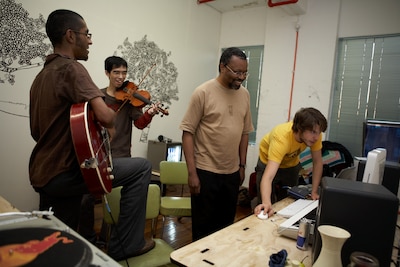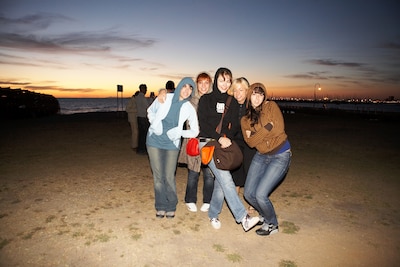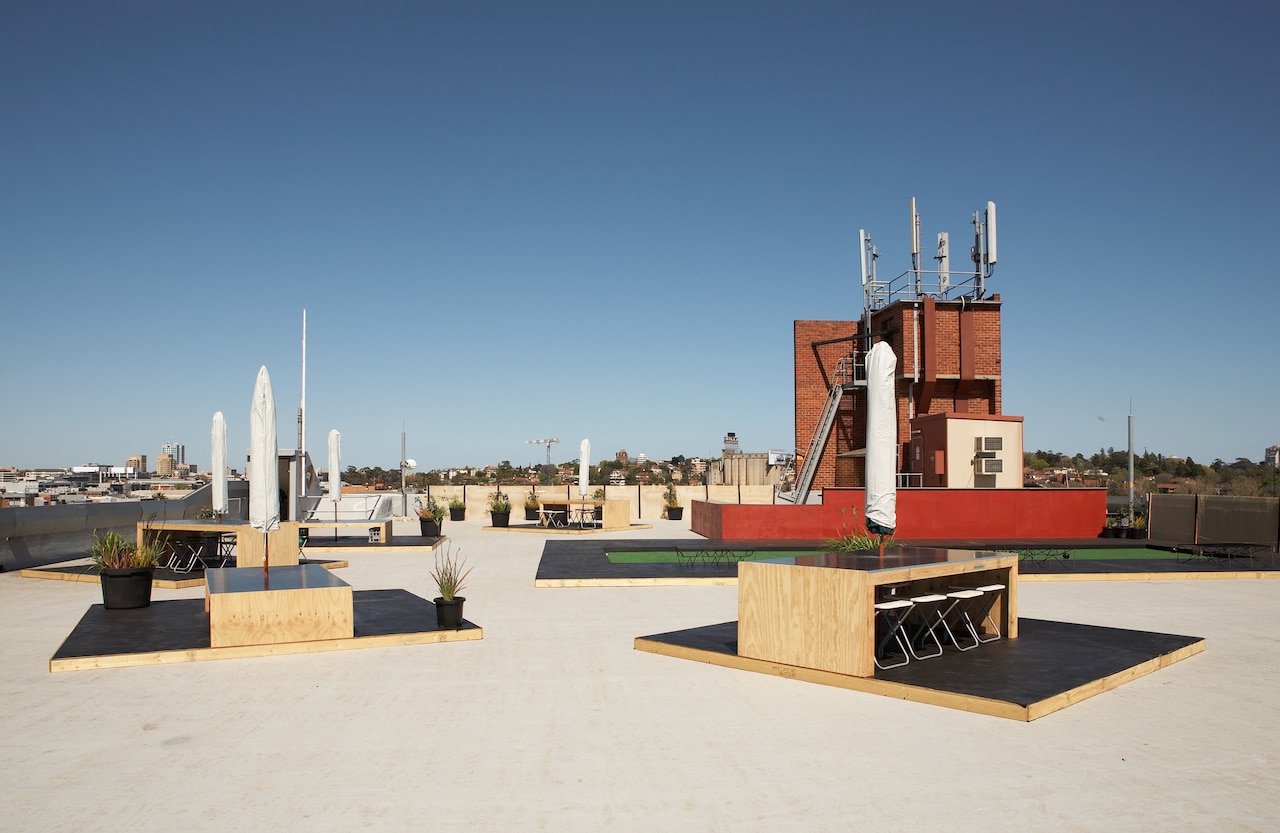 In collaboration with Chris More from Studio Organic, Moth, the Melbourne design collective headed up by Kate Hannaford and Justin Hutchinson, transformed the derelict Australian Knitting Mills building into another unique Academy space. With its old red brick structure – so representative of this city – high ceilings, spacious stairwells and wooden floorboards, the building gave a sense of stepping back in time. That sense of solid immovability contrasted with the constant comings and goings of trains along Richmond Station's ten snaking lines, visible from the lounge, and the towering Melbourne skyline as seen from the rooftop terrace, which had its own lawn bowls pitch. Moth created a web of interactive spaces within the three-story warehouse shell, including ten bedroom studios, a recording studio, canteen, offices and radio studio. Contributing to the interior design, Chris More drew on the typography of obscure album covers, vinyl ribbon motifs and a DIY aesthetic to encourage the artistic experimentation of the building's inhabitants.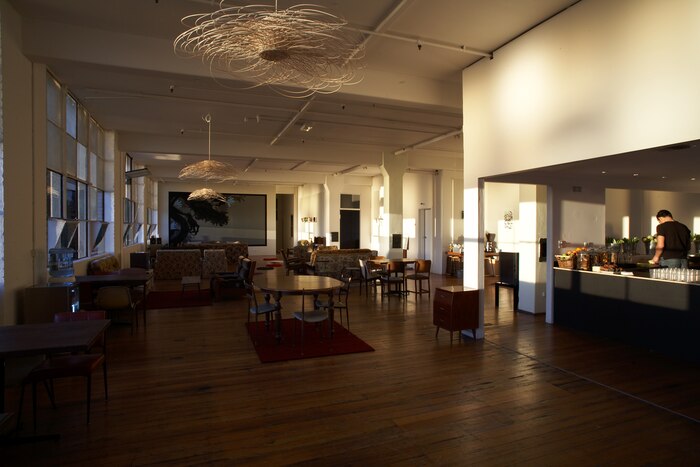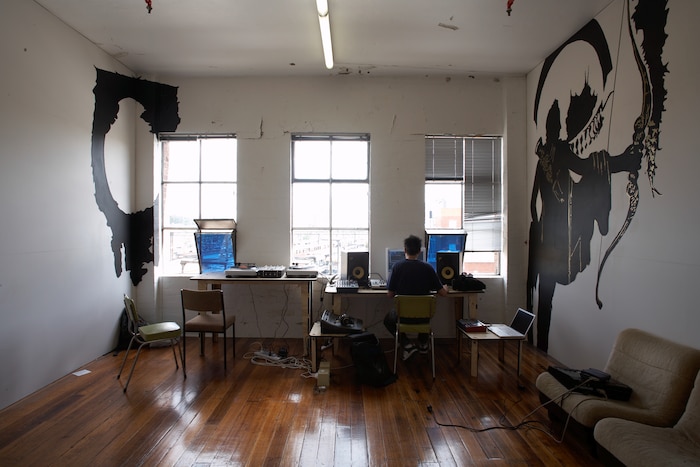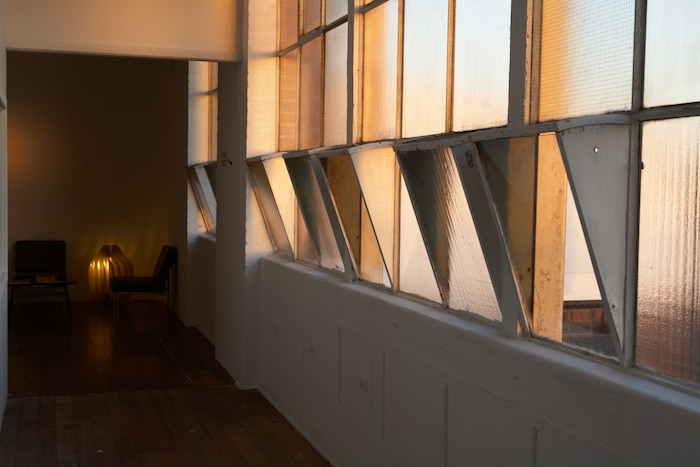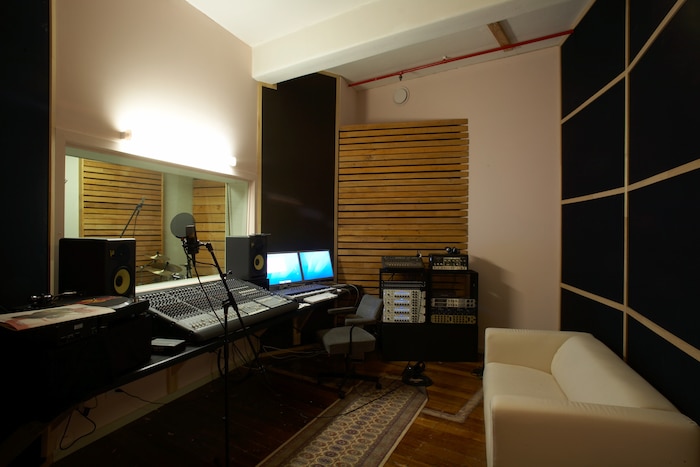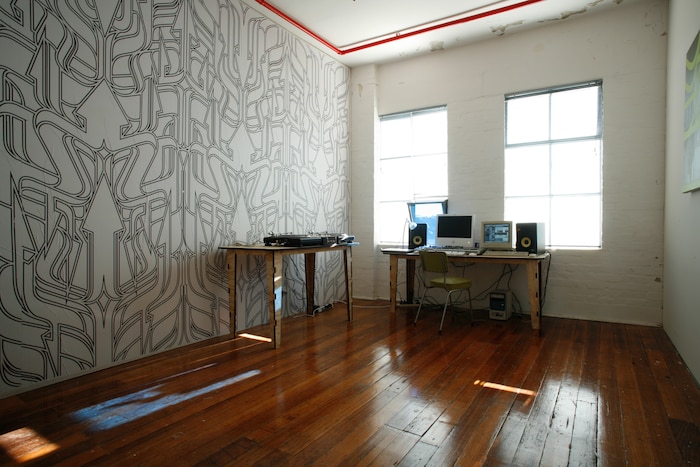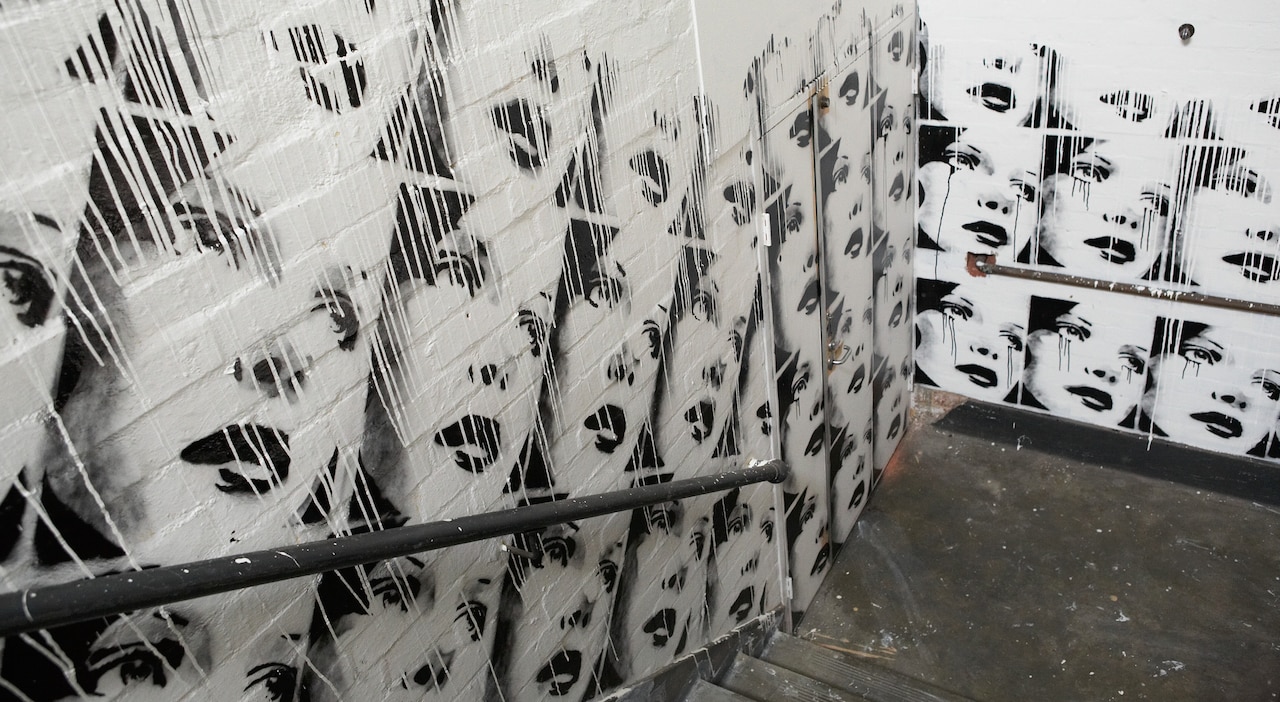 Curators David Hagger, Kano Hollamby and Alex Mitchell invited leading local artists to reflect on Australian heritage, contributing site-specific installations, digital film, sculpture, photography and painting. Works exhibited included wall art by well-known exponents of Melbourne's street art scene like Rone, Reka and Phibs, alongside indigenous painting by Lucy Ward and Shane Pickett, and a hanging light sculpture by DireTribe commenting on the invisibility of data.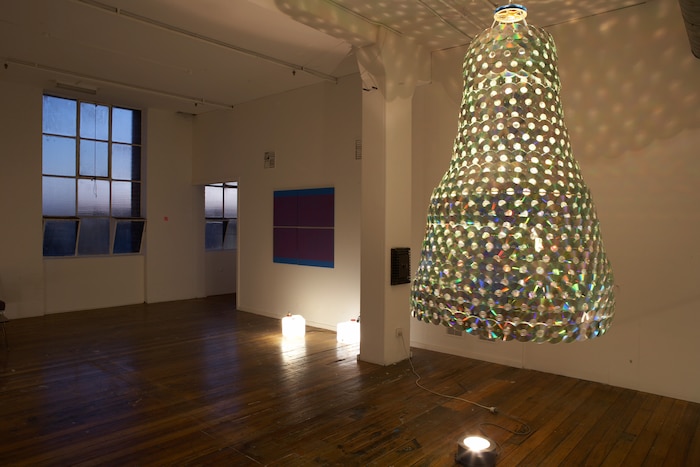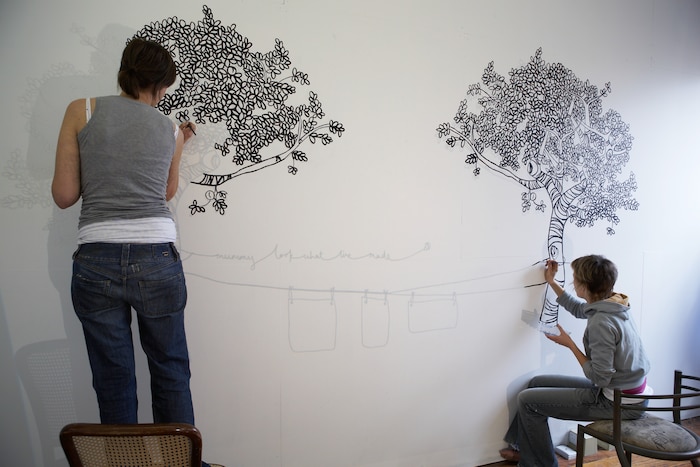 Little Friend Event Guides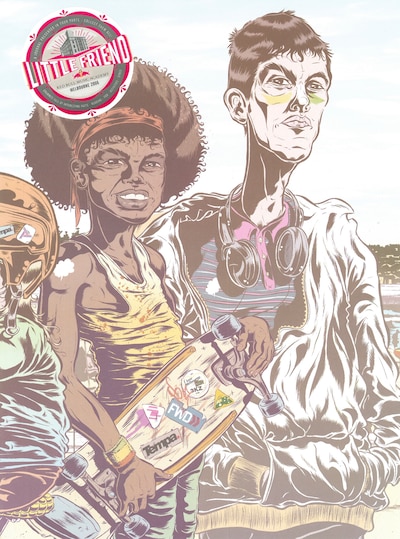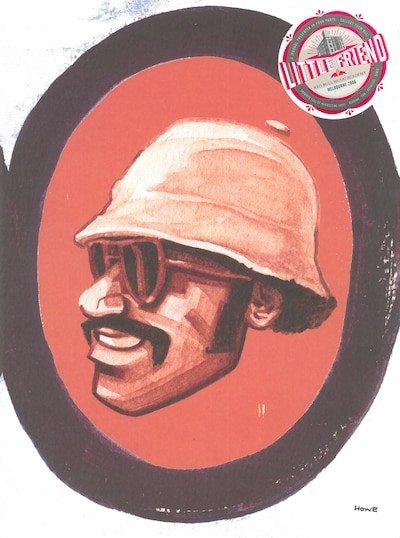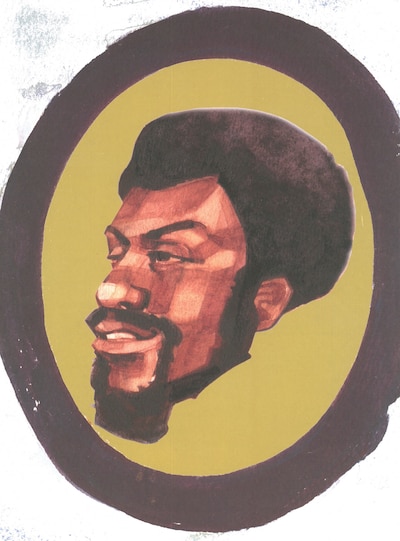 Each week during the Academy in Melbourne, we distributed an A3-sized event guide containing interviews, artist bios and music features, printed on card stock. Each issue's cover (featuring a removable Little Friend sticker) also functioned as a detachable poster, with commissioned portraits of visiting music-makers by some of the city's most talented artists and illustrators: Brad Howe, Eamo, Timba Smits and Simon Childerhouse.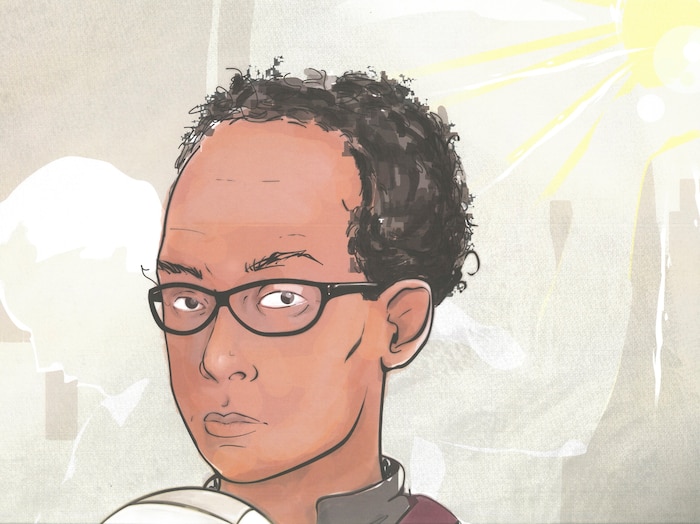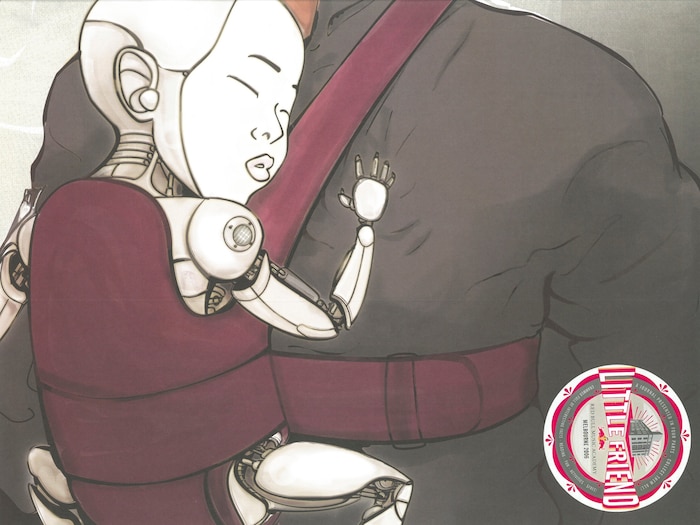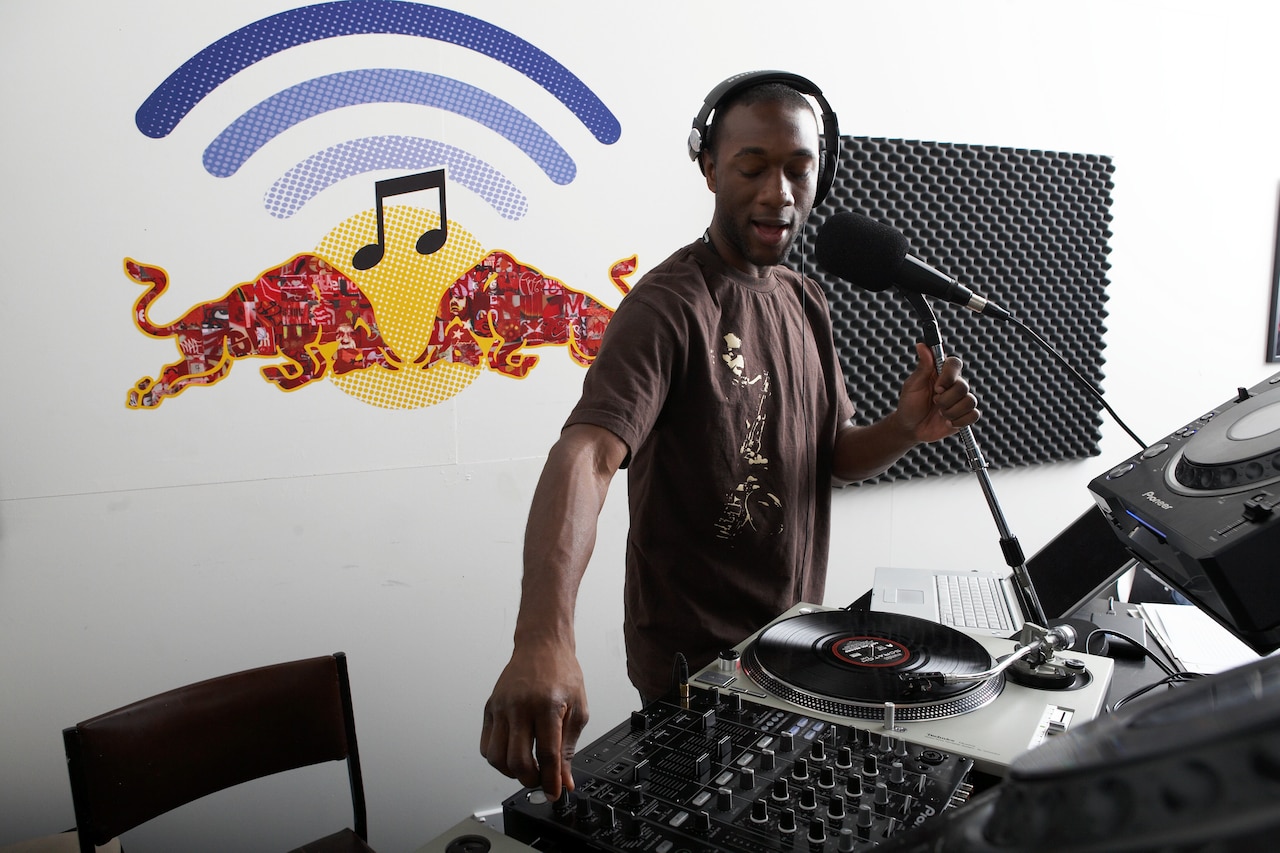 Red Bull Radio, at the time still named RBMA Radio, went out live from 7 to 11 PM each weeknight during the Melbourne Academy. We broadcasted all the live sets recorded in Melbourne on the show Birrarung Beats – Birrarung being the Aboriginal name for the local river more recently referred to as Yarra.