The 2015 Red Bull Music Academy in Paris ran from October 24th through November 6th, offering extraordinary opportunities for collaboration and creative exchange in the French capital. Paris has always been a leading light in the fields of fashion, film and architecture, but this year's Academy re-asserted its relevance as a musical capital as well.
Bringing together 30 participants from around the world, the Academy is a unique physical manifestation of the sort of connectivity and artistic cross-pollination we encourage year-round. Chosen from a pool of more than 4,500 applicants, these participants come from different geographical and musical backgrounds but all share a restless pursuit of new horizons, taking advantage of the state-of-the-art studios and the accumulated experiences of the lecturers and studio tutors.
Each Academy brings together an unparalleled team to transmit their years of knowledge on a wide variety of topics, and Paris was no different. Participants were treated to Brian Jackson sitting down at a Rhodes to perform his and Gil Scott-Heron's "Home Is Where The Hatred Is" and listened to legendary drummer and Prince's former bandleader Sheila E. discuss her intense work ethic. Jean Michel-Jarre pondered the difference between "international" and "universal," and experienced producers like Modeselektor, Hudson Mohawke and Dorian Concept all lent a hand during studio sessions.
The 2015 Academy in Paris was cut short due to circumstances surrounding the tragic events in Paris on November 13th, but the experiences at the Academy nonetheless continue to reinforce the power of music to unite and compel change. Read on for highlights from our inspiring time in Paris.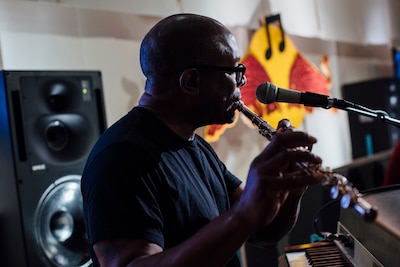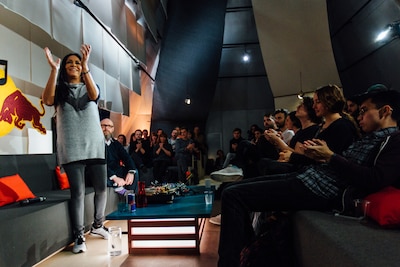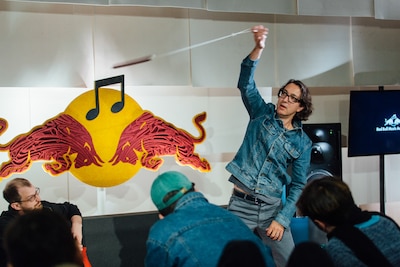 The Paris Academy boasted an enviable roster of guest lecturers, ranging from contemporary hip hop hitmakers like Hudson Mohawke and Che Pope to legendary performers and producers such as Laurie Anderson, Sheila E. and Craig Leon. There was a strong focus on French music culture, featuring lectures from techno kingpin Laurent Garnier, Congolese crossover superstar Papa Wemba and Laetitia Sadier of Stereolab sharing stories from their long careers. Disco legend Cerrone even hosted a lecture at the Eiffel Tower. Each guest has shaped how we hear music in their own unique way - check out a selection of videos below and view all lectures from the Paris Academy here.
The first term of the 2015 Academy in Paris featured 30 participants from all over the world, chosen from a pool of more than 4,500 applicants.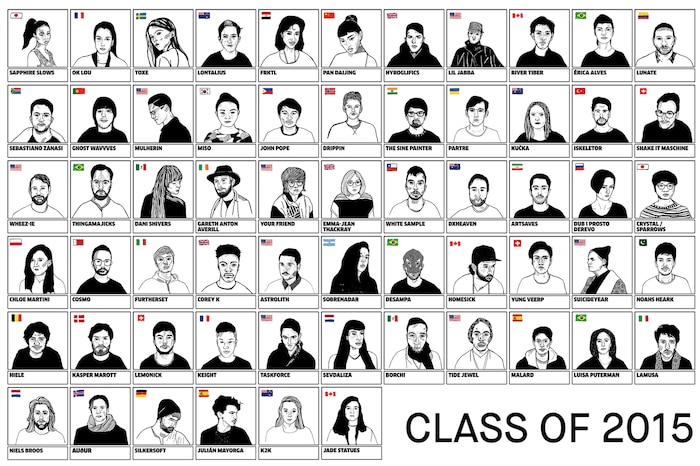 Though working in disparate styles, in Paris their distinct musical and cultural flavors converged, resulting in numerous studio collaborations and stunning live shows extending beyond the confines of any individual genre. Paris is an epicenter for creative cross-pollination, and the Academy was no different. The full list of 2015 Academy participants can be seen below:

Jade Statues / Luisa Puterman / Malard / Borchi / Sevdaliza / Keight / Lemonick / Kasper Marott / Hiele / k2k / Noahs Heark / HomeSick / DESAMPA / Sobrenadar / Astrolith / Corey K / Furtherset / Cosmo / Dub I Prosto Derevo / DXHeaven / Gareth Anton Averill / Wheez-ie / Silkersoft / John Pope / Miso / Mulherin / Sebastiano Zanasi / Lil Jabba / Toxe / Sapphire Slows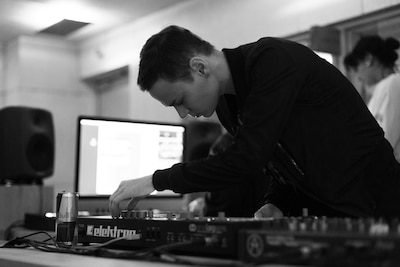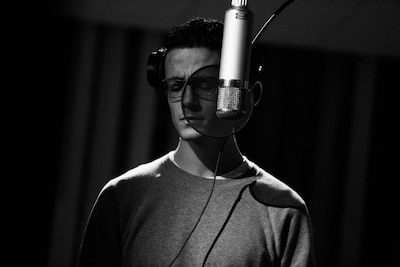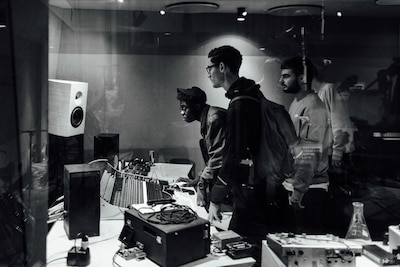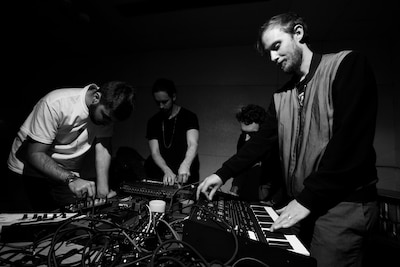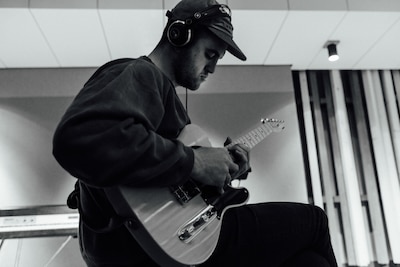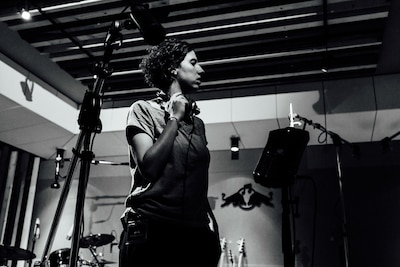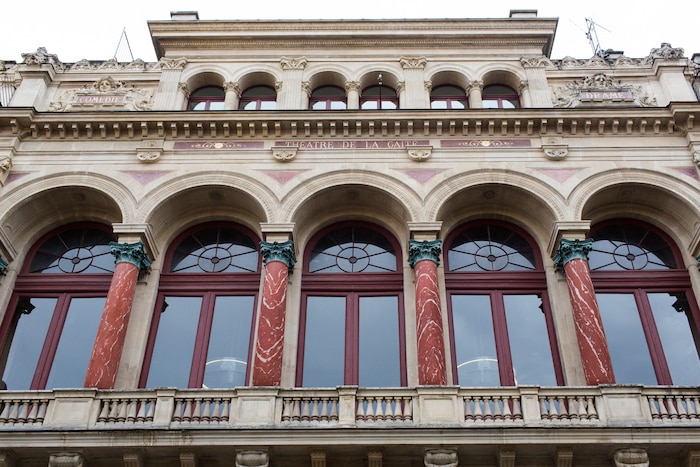 Our headquarters for the Paris Academy at la Gaîté lyrique boasted eight live rooms, a cutting-edge main studio, enough assorted synths and instruments to make Prince jealous and innumerable nooks and crannies to help get creative juices flowing. Serving as homebase for lectures with esteemed guests and where our crack studio tutors helped participants get the most out of the Academy, la Gaîte also served as the venue for several 2015 Academy events including Sonic A/Vantgarde and the debut of Nicolas Godin's Contrepoint live show.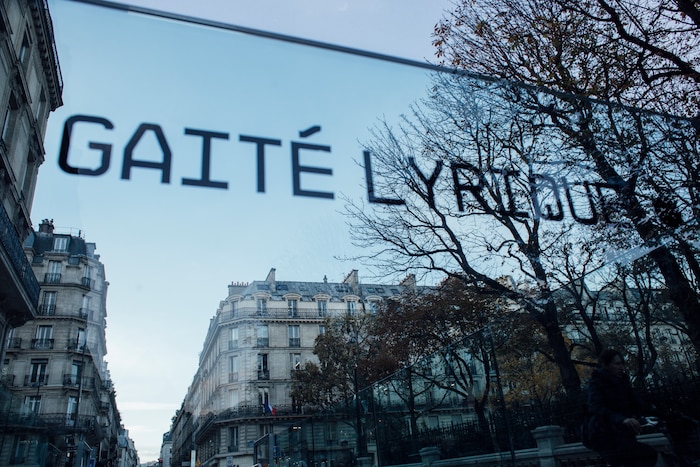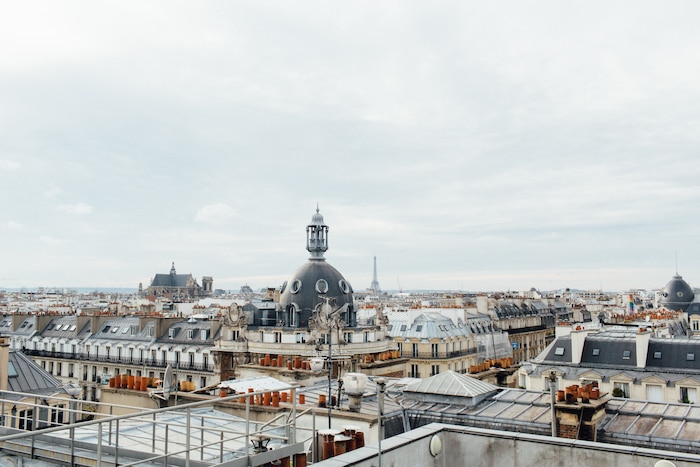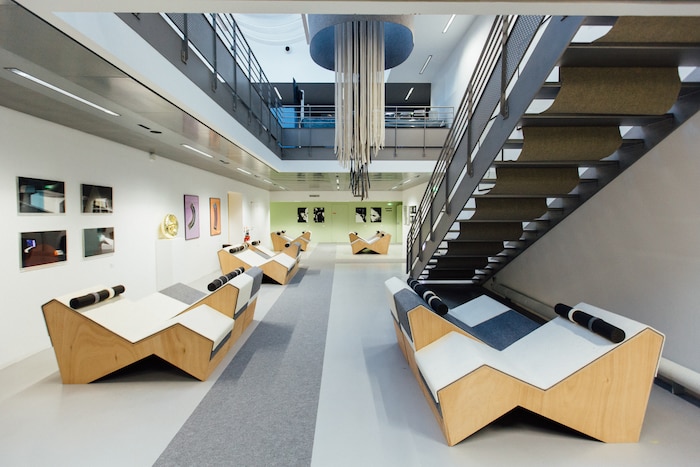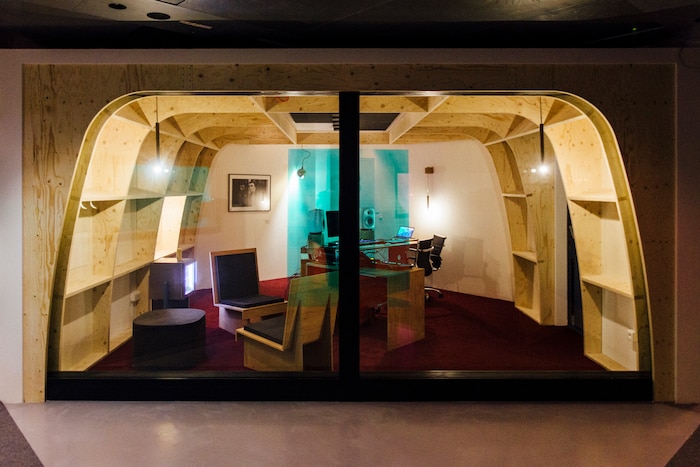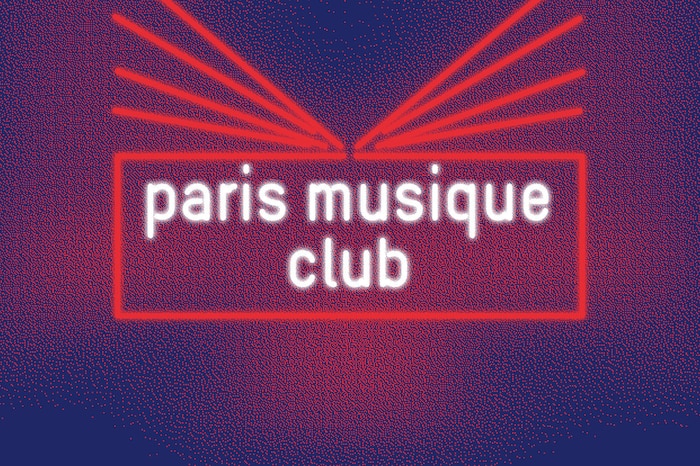 Launched during the Academy and extending through January 31st, 2016, the Paris Musique Club exhibition centered around a carte blanche approach, with 12 different collectives temporarily taking over the exhibition space to give a subjective overview of the Paris music scene.
All of the labels and artist collectives share the common goal of producing or coaxing out of hiding content that they then editorialize and disseminate in various forms – albums, blogs, apps, publications, objects, editions, performances and parties. Equally at home on the web as they are in music venues and clubs, these versatile structures bring together musicians, video artists, graphic artists, artistic directors, producers and content developers. They tell a story, their own story about music, in the form of live performances, DJ sets, listening sessions, screenings and more.
Paris Musique Club also featured a series of audiovisual installations from Parisian collective Scale exploring the multi-sensory dimension of music, including robotic ensembles of live drums, a visual tribute to Maurice Ravel's Bolero and Immorphosis, an immersive space combining short films and generative imagery.
For more information on the individual collectives and installations represented, visit the Paris Musique Club project page.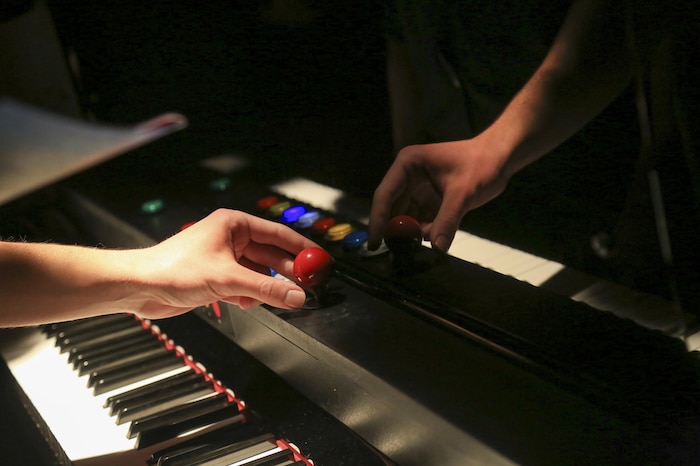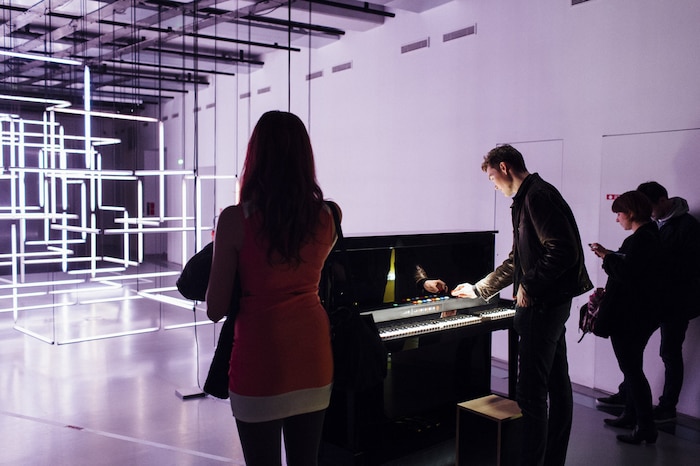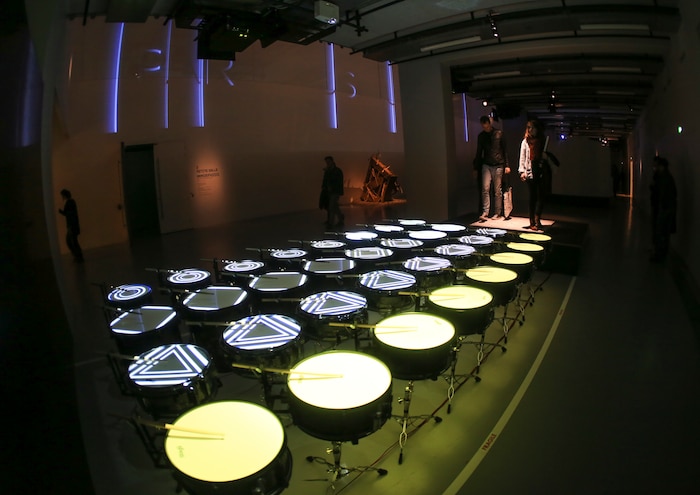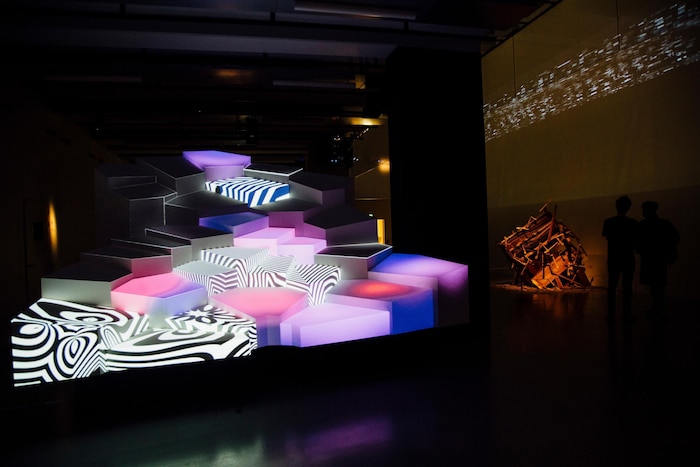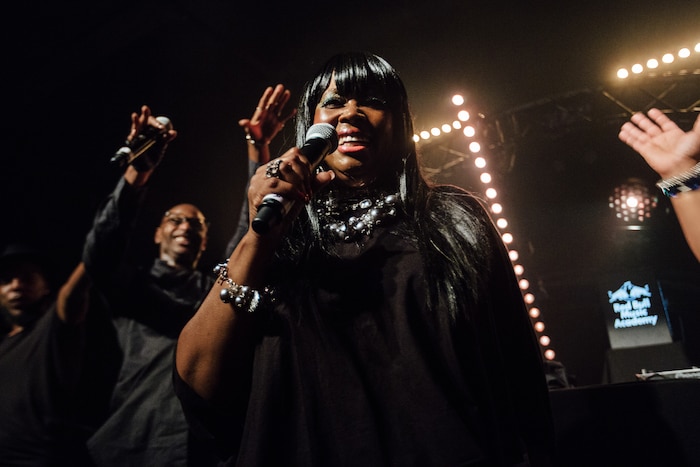 Term 1 of the 2015 Academy proceeded at a madcap pace with 12 events over 14 days, ranging from the French debut of Floating Points' new live set and a surprise appearance by the Joubert Singers to Hudson Mohawke's maximalist set at our Pitchfork Paris afterparty and a final celebration of 50Weapons with Modeselektor.
Nicolas Godin of Air and Laetitia Sadier of Stereolab shared a bill at la Gaîté lyrique, showcasing their solo material, while DJ Funk brought his profane booty-bass to a boat on the Seine. The memory of DJs like Pépé Bradock and Francois K on opening night persisted throughout the Academy, experimental saxophonist Colin Stetson and Sarah Neufeld played alongside the fiery metal of Liturgy, and Omar-S and Galcher Lustwerk brought a ramshackle funkiness to a Pitchfork Paris afterparty. It all culminated in the Paris Now! closing party, bringing together a powerhouse lineup of French performers for a celebration of the unifying and revitalizing power of music.
There were likewise showcases and performances highlighting the extraordinarily talented 2015 participants, working in a variety of genres to impressive effect: Hiele's braindance electronics, DESAMPA's emotional vocals, Toxe's futuristic bass music, Sevdaliza's chilly anti-pop and Homesick's footwork-jungle hybrid. Altogether, the events throughout the Academy were both a celebration of France's continually vibrant musical culture as well as an opportunity to highlight some of the most exciting young musicians around. For a full collection of photo highlights from Paris Academy parties, click here.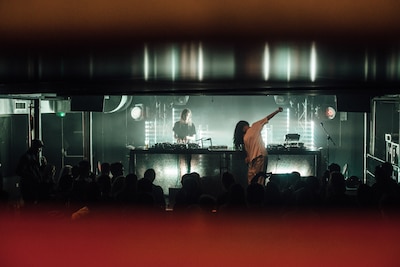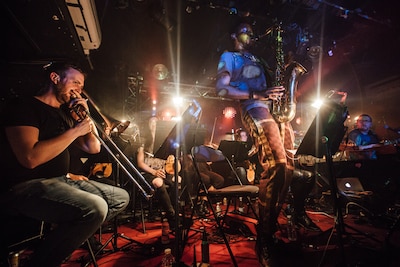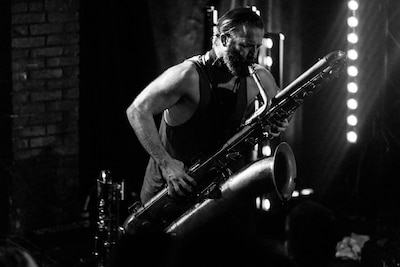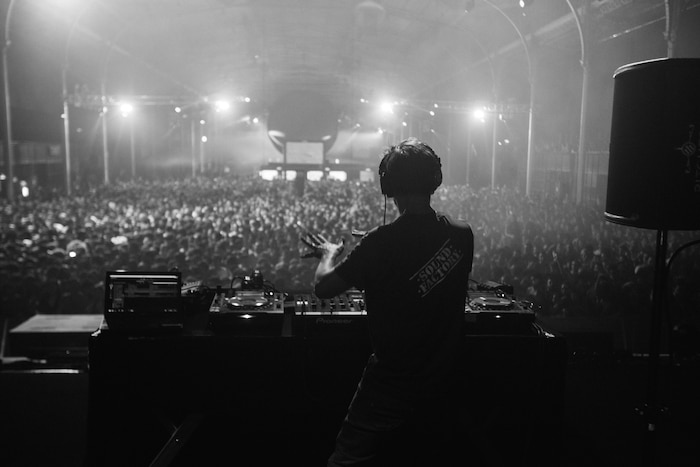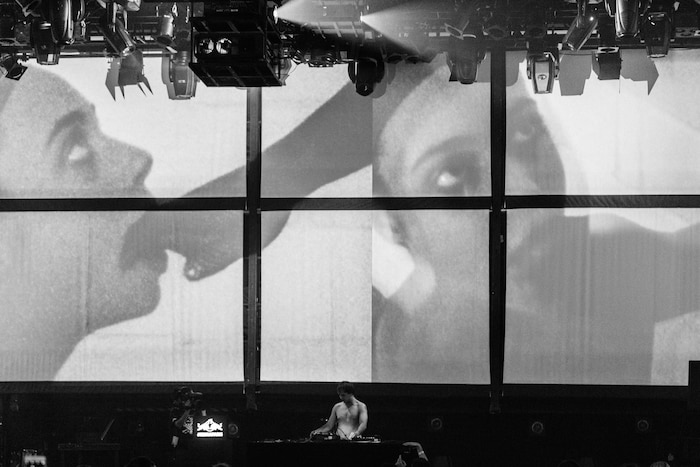 Event Calendar
Sunday, October 25: Ici, Maintenant w/ François K, Pépé Bradock
Tuesday, October 27: Réalités Concrètes w/ Iueke, Hiele
Wednesday, October 28: Sonic A/Vantgarde w/ Mondkopf, Laurel Halo
Thursday, October 29: Pitchfork Paris After Party #1 w/ Rustie, Nosaj Thing
Friday, October 30: Pitchfork Paris After Party #2 w/Omar S, Galcher Lustwerk
Saturday, October 31: Pitchfork Paris Club Night w/ Laurent Garnier, Hudson Mohawke
Sunday, November 1: Une Conversation avec Cerrone
Sunday, November 1: Synthéclique w/ DX Heaven, Sapphire Slows
Monday, November 2: Floating Points
Tuesday, November 3: Colin Stetson & Sarah Neufeld + Liturgy
Wednesday, November 4: Revolution 808 w/ DJ Funk
Thursday, November 5: Nicolas Godin, Laetitia Sadier
Friday, November 6: 50Weapons Finale w/ Modeselektor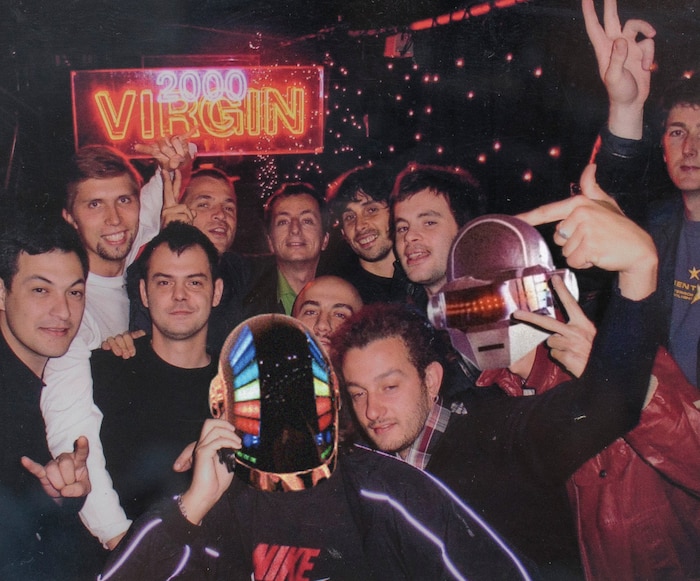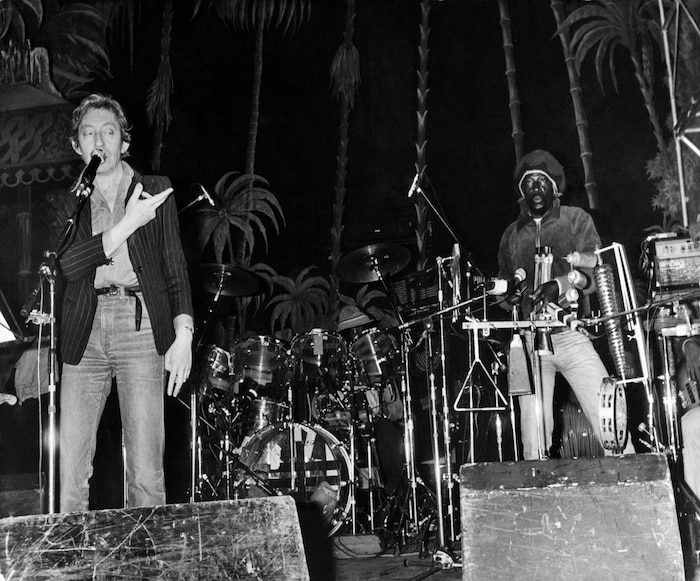 Throughout our time in Paris, our online magazine Red Bull Music Academy Daily spent time focusing on key stories in French music history from the '60s through today. Etienne Menu wrote about the rise of French radio in the 1990s through stations like Radio Nova and FG, while Frédéric Delâge compiled French prog-rock essentials. Raphaël Malkin went deep into the archives of Ed Banger and Daft Punk to chart the rise and fall of French Touch as a global phenomenon, and David Keenan examined the curious influence of science fiction on French underground music. In addition, during the Academy the Daily tackled Hector Zazou, zouk, the artwork of French boogie, Serge Gainsbourg's reggae years, Nico and Tangerine Dream's controversial performance in a cathedral and more. To read all those articles and more related to the 2015 Academy in Paris, click here.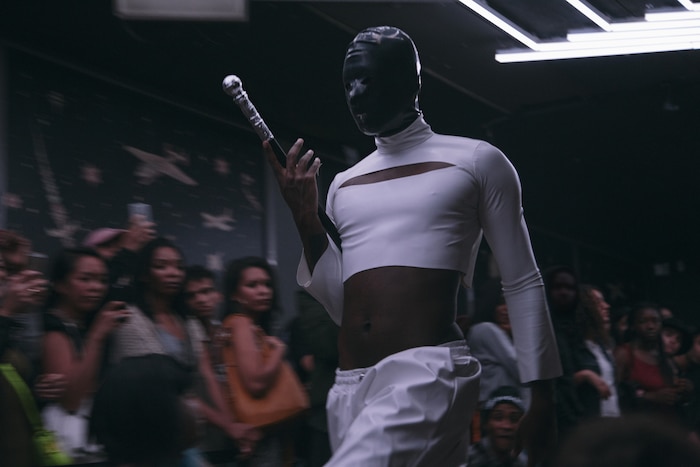 Paris Now! was a film series celebrating the bustling creative scene emerging from Paris and the transformative minds prompting its rebirth. The Academy's first foray into fiction film and featuring contributions from the likes of A$AP Rocky collaborator Dexter Navy, Anne Horel and Quentin Dupieux AKA Mr. Oizo, Paris Now! gave a platform to five different directors to tell personal stories that reflect the breadth of contemporary Parisian creative expression. To watch the films, click here.
Films:
Following his work for A$AP Rocky, the stark images of Dexter Navy's SAINT are a poem written by and for the city, detailing the rapid creative shifts taking place in a visual style that matches that speed of change.
Julien + Adrien set up an intense onstage battle between two artists who share an intense focus and technical approach to their craft, gourmet chef Atsushi Tanaka and modular synthesizer master Etienne Jaumet.
ClekClekBoom's creative video director Romain Cieutat tells the story of a young man searching for identity and acceptance as he splits time between the bland banlieues and the profane thump of the Parisian voguing scene.
Vine and Instagram superstar Anne Horel takes us on an emoji-inspired virtual tour through Paris, absorbing local culture through a computer screen that offers equal ease of access to international vacations and hot dogs.
Puppets and electro take center stage as director Quentin Dupieux, AKA Mr. Oizo, resurrects his Flat Eric character for this awkward comedy, featuring Steve Little from Eastbound & Down.
Nearly every day at the Academy, RBMA Radio hosted shows featuring participants as well as special guests on a variety of unique themes, including special broadcasts on Radio Nova with David Blot.
Beyond these daily broadcasts, RBMA Radio also kept busy recording many of the live shows during the Paris Academy so that audiences around the world could enjoy the performances after the fact. Currently on RBMA Radio, you can hear participant sets by the likes of k2k, Sapphire Slows, Sevdaliza and Dub I Prosto Derevo, plus memorable DJ sets from Jeremy Underground, Galcher Lustwerk, Francois K, Pépé Bradock, Just Blaze and many more.