Red Bull Music Academy Festival New York 2017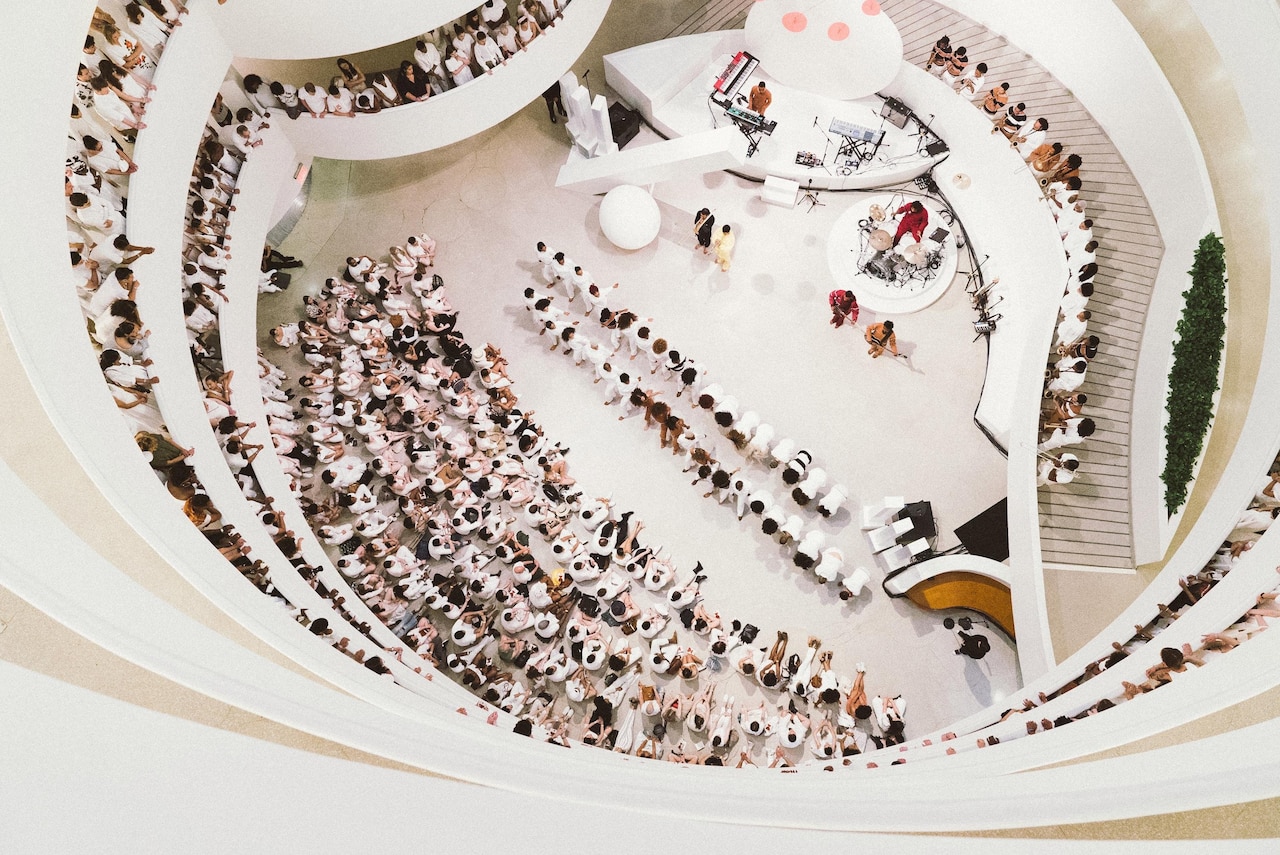 For the fifth consecutive year, Red Bull Music Academy touched down in New York for a month-long festival of intimate club nights, massive warehouse parties, illuminating public lectures and once-in-a-lifetime event concepts. With 16 events in 23 days, it was a whirlwind of activity highlighting the cutting-edge of contemporary musicians as well as unsung heroes from throughout New York's rich artistic history, all making for unparalleled musical experiences. Check out the full highlights from the 2017 festival below.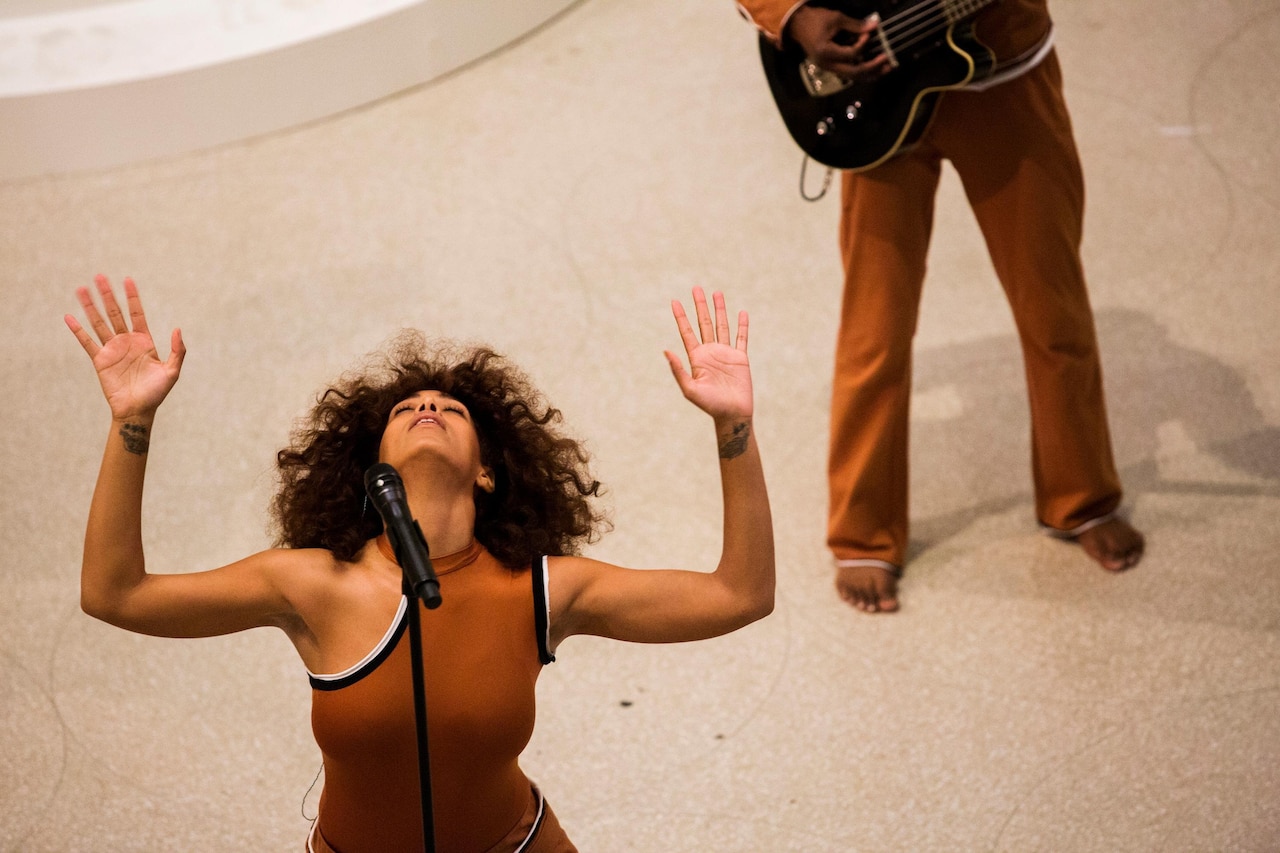 Taking place in the Solomon R. Guggenheim Museum, Solange's An Ode To was a thrilling affirmation of the artist's politically galvanizing and sonically beautiful creative vision. An interdisciplinary meditation on themes from her powerful 2016 album A Seat at The Table, the performance incorporated movement, installation and reconstructed musical arrangements, utilizing the entirety of the Guggenheim's iconic rotunda. Two sold-out shows were filled with audiences dressed entirely in white, the crowd giving up their cellphones at the door and immersing themselves in the transformative power of Solange's exhilarating performance.
To accompany the event, New York-based writers T'ai Freedom Ford and Vanessa Willoughby contributed essays responding to Solange's A Seat At The Table on RBMA Daily, presenting two different but equally powerful pieces on the album's personal resonance.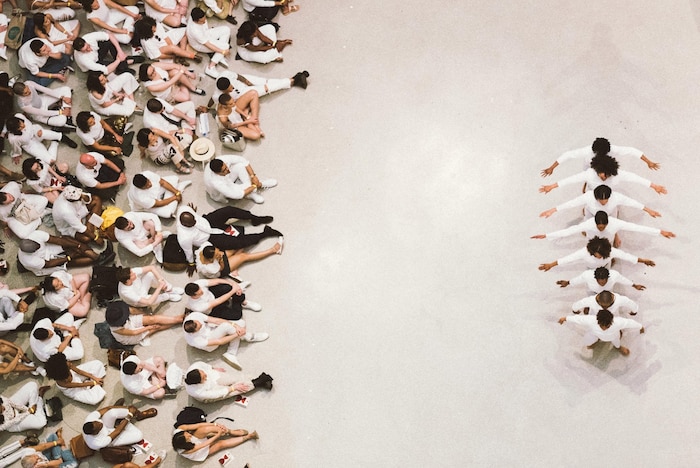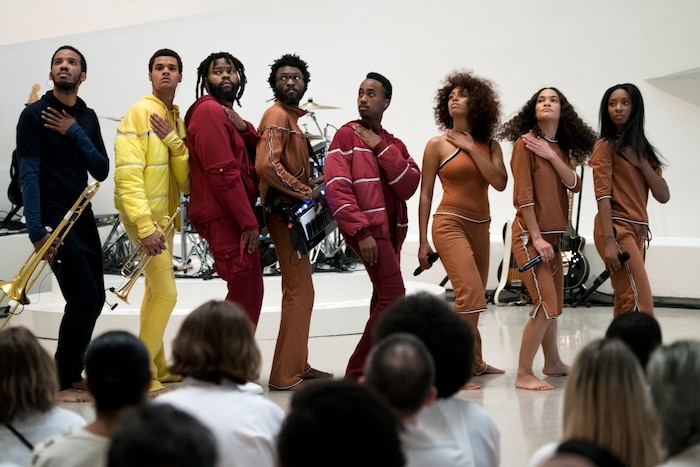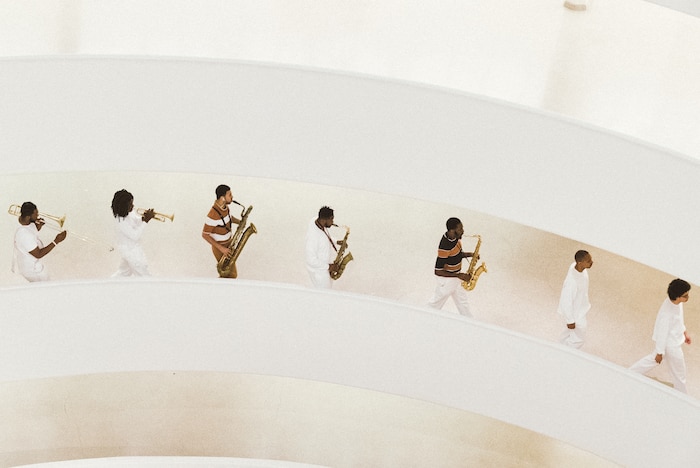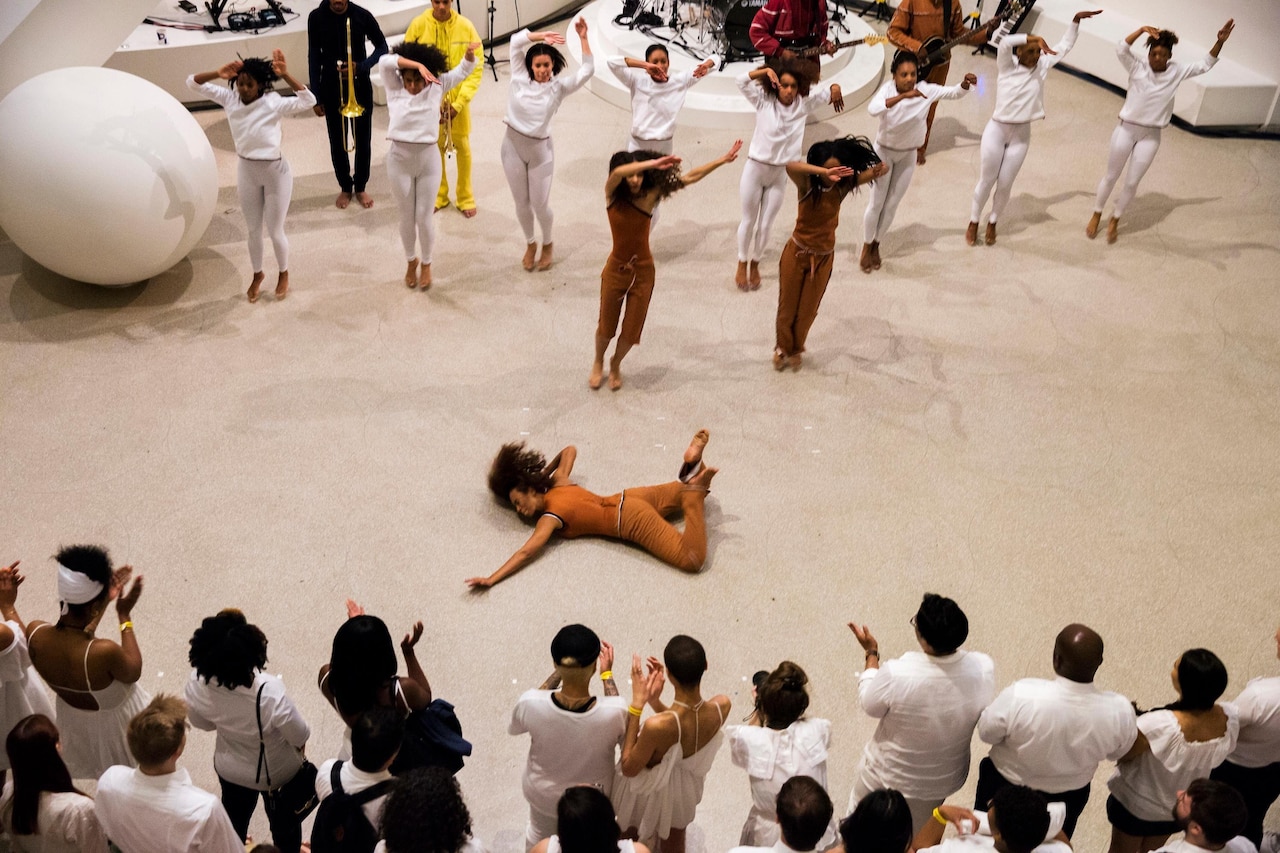 The Ecstatic World of Alice Coltrane Turiyasangitananda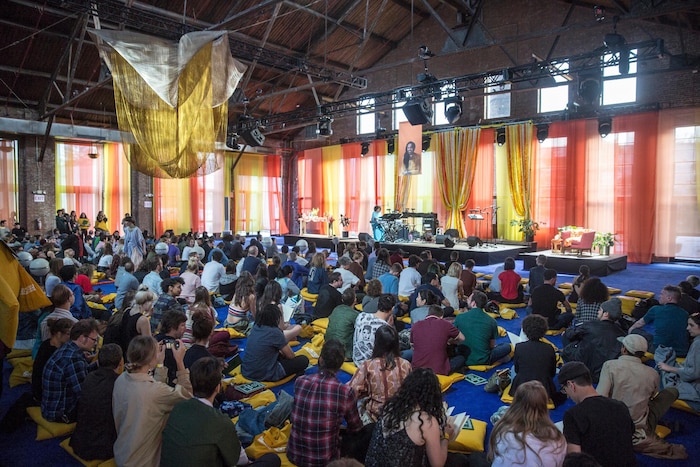 Alice Coltrane Turiyasangitananda was an American jazz pianist, organist, harpist, singer, composer and the wife of John Coltrane, the most venerated and influential saxophonist in the history of jazz. Alice's recording catalog dates back to 1957, and during the last decade of her career – starting in the mid-'80s – she self-released four brilliant cassette albums. They contained a music she invented, inspired by the gospel music of the Detroit churches she grew up in, mixed together with the Indian devotional music of her religious practice.
Ten years after Alice's passing, in what would have been her 80th year, we celebrated her music and spirit at the stunning arts and performance space Knockdown Center in Queens. The first part of the night was presented with New York label Luaka Bop, and inspired by the Sunday ceremonies Alice held at her Sai Anantam Ashram in California. The latter half was a concert led by Alice's son, Ravi Coltrane, with a quartet performing a selection of music from throughout Alice's 60-year recording career.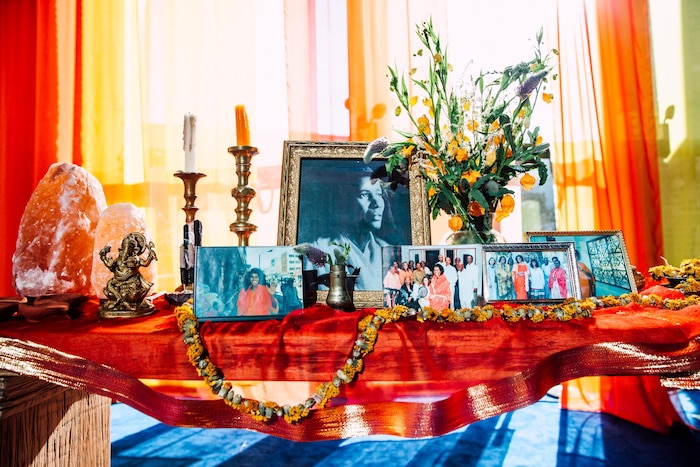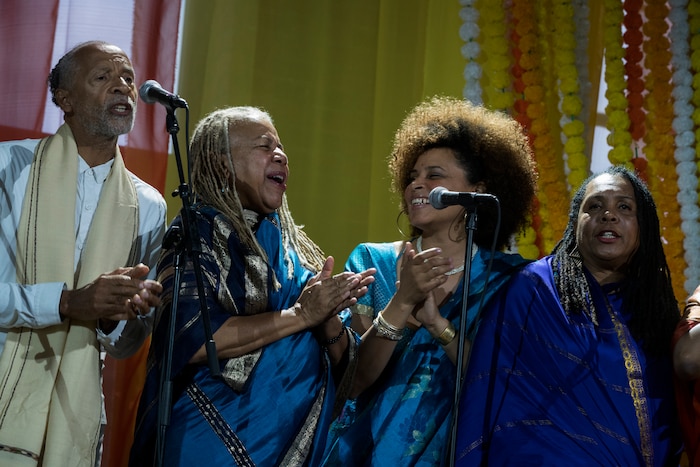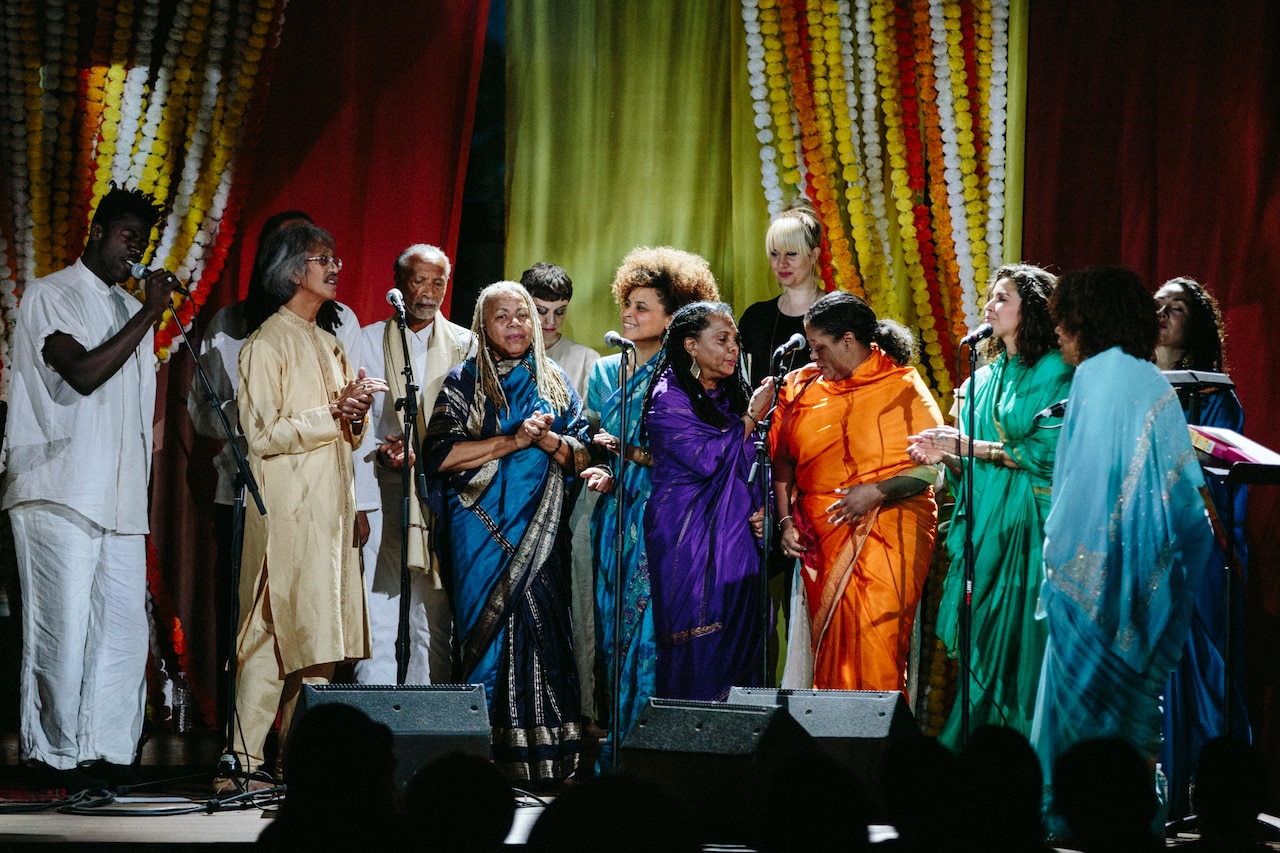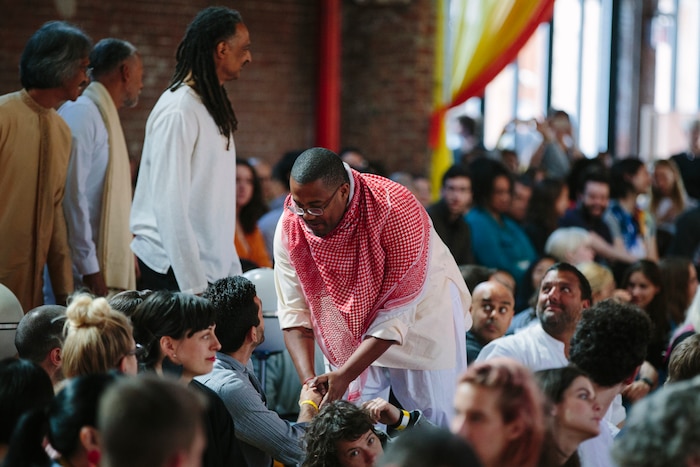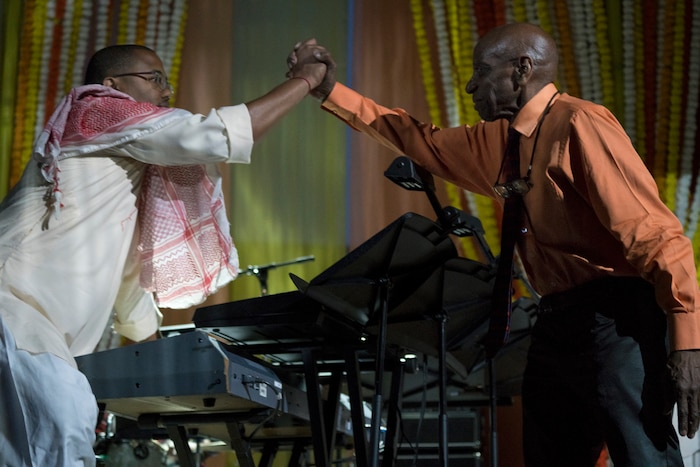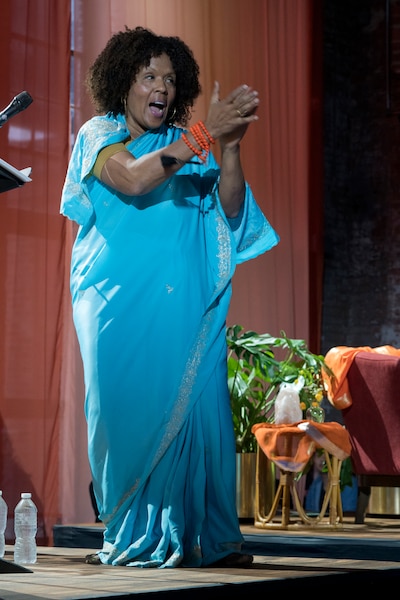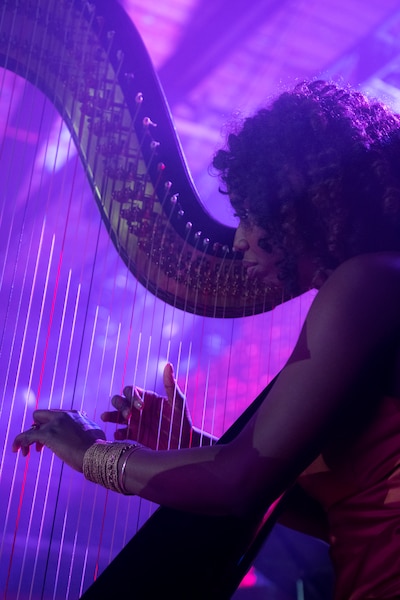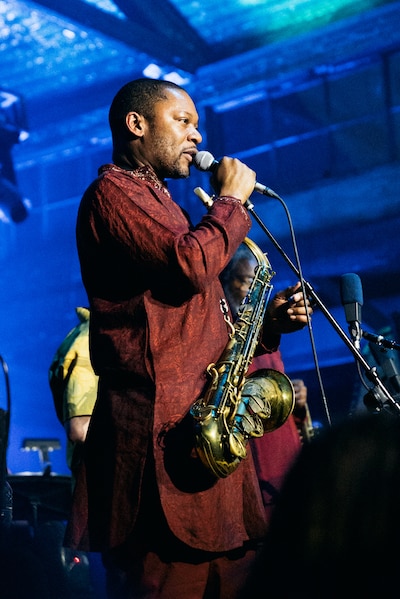 Piano Nights: Gucci Mane and Zaytoven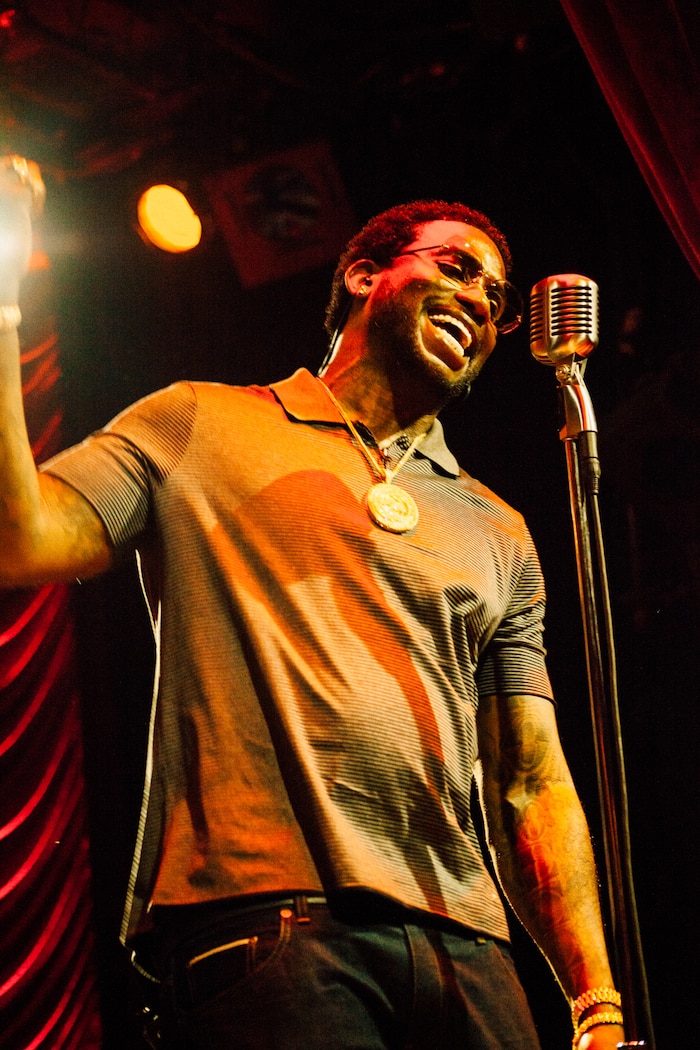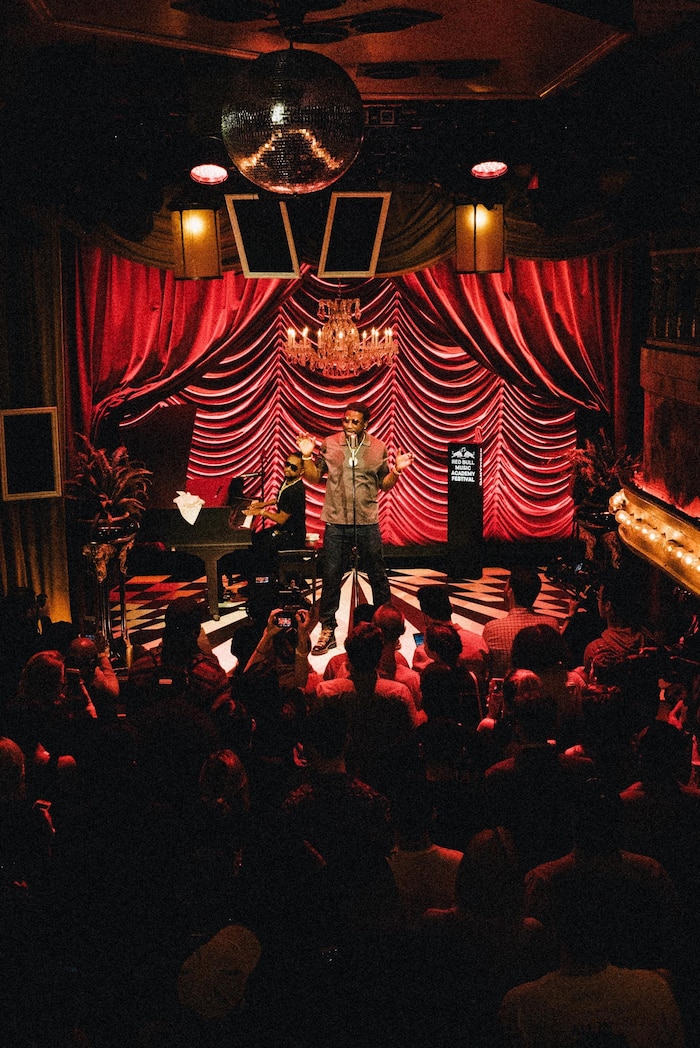 Gucci Mane and Zaytoven are the godfathers of rap music currently coming out of Atlanta, with their unorthodox approaches – Zay's to beatmaking and Gucci's to rhyming – ushering in a new era of anything-goes in the city. The duo appeared at The Box on the Lower East Side for an intimate, throwback piano bar performance of some of their most famous tunes – voice (Gucci) and piano (Zay) only.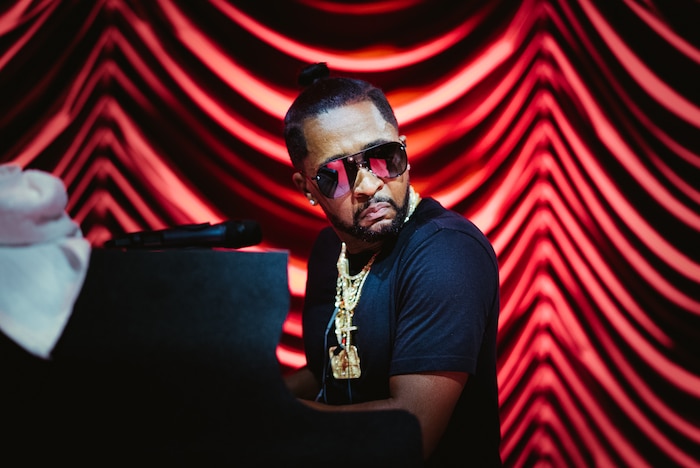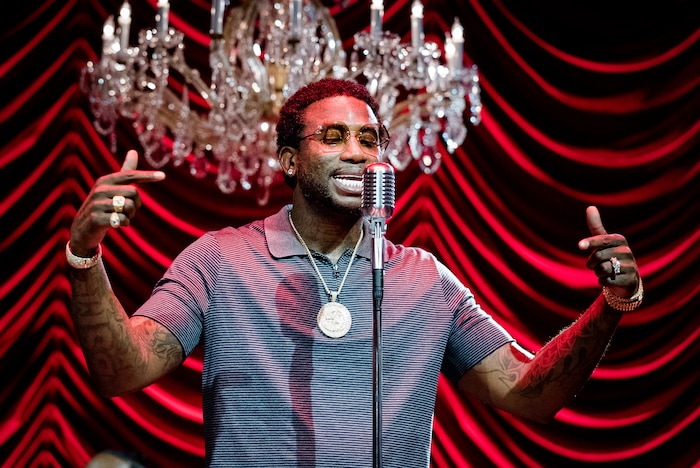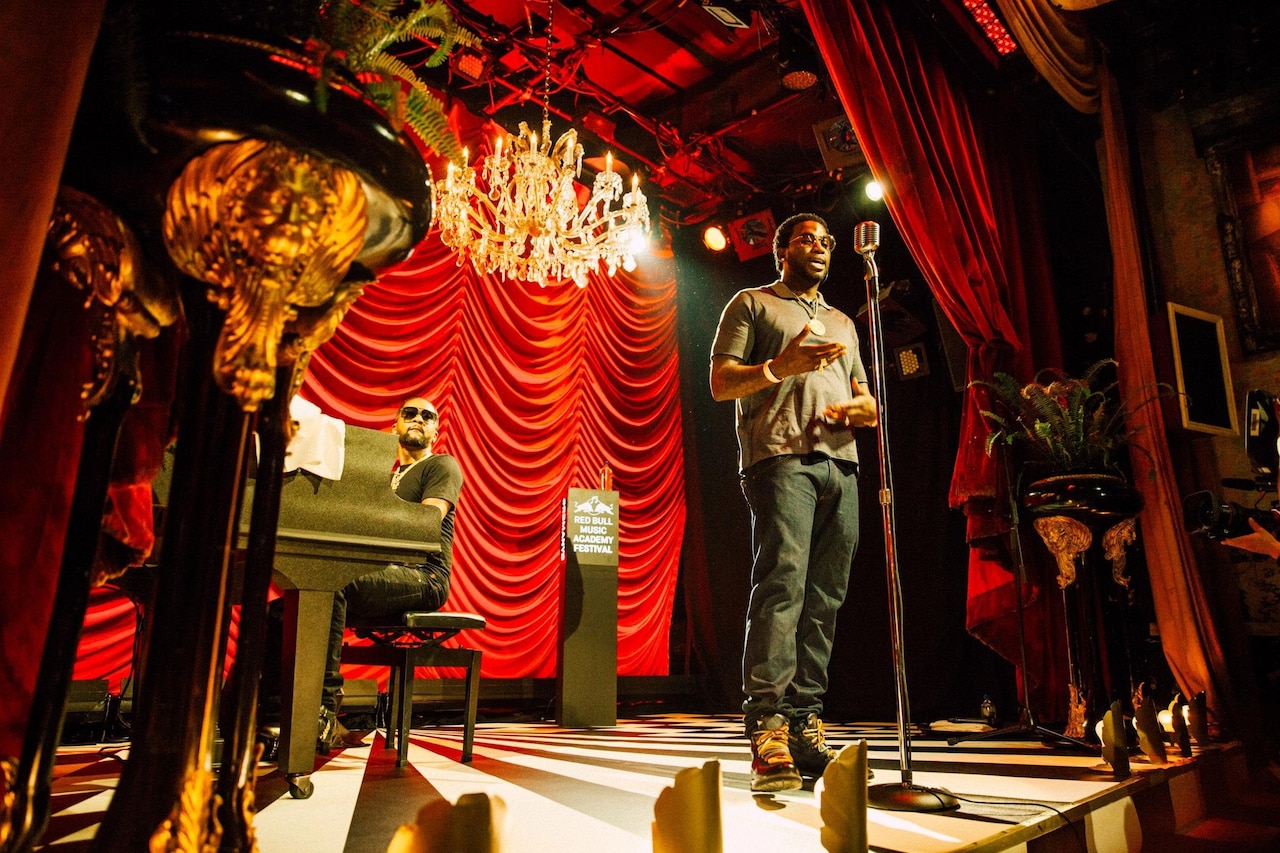 Conversations: Teddy Riley, Alvin Lucier and Werner Herzog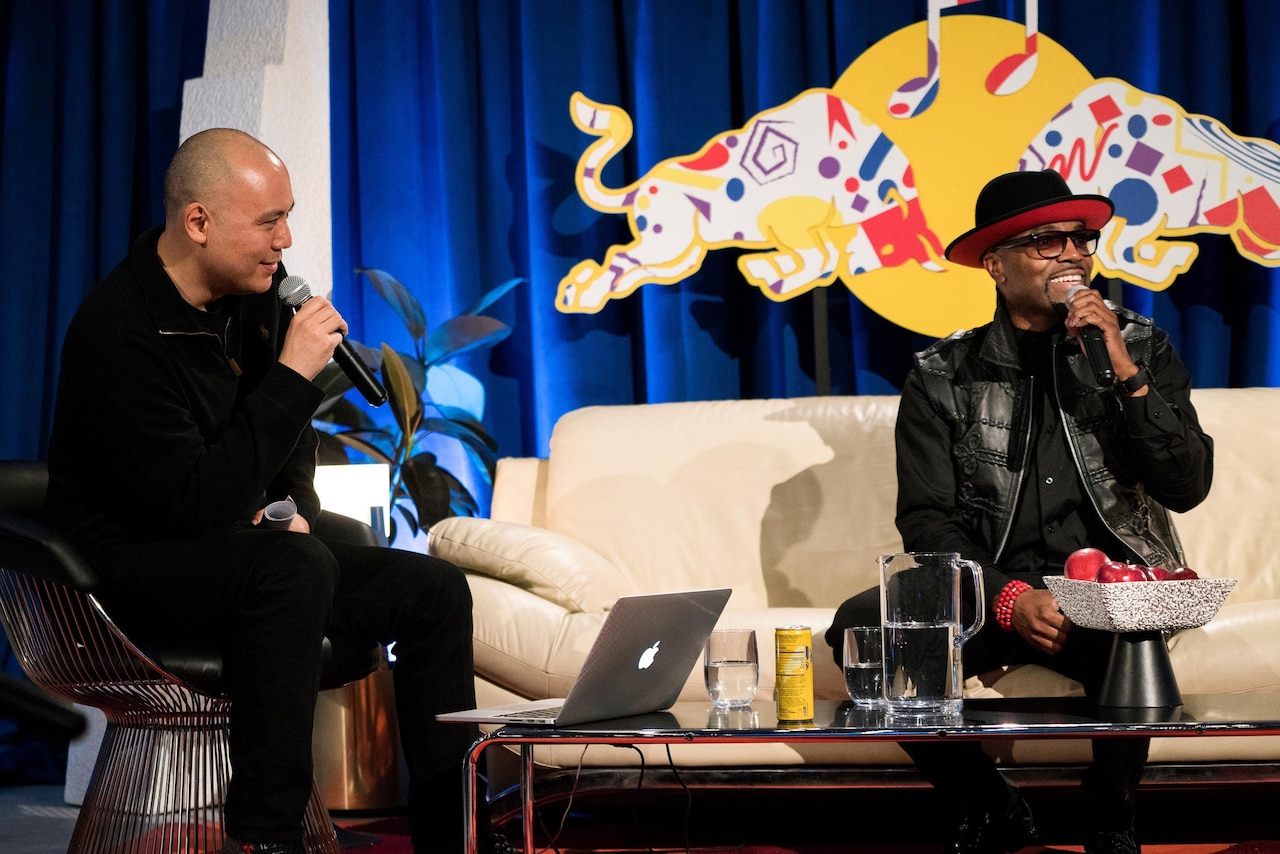 The 2017 Red Bull Music Academy Festival New York featured three public conversations with artists from across the musical spectrum, including pioneering experimental composer Alvin Lucier, new jack swing icon Teddy Riley and sui generis filmmaker Werner Herzog.
Lucier, whose vital and exploratory work has inspired a generation of American composers, spoke about the power of perception and the importance of patience. Teddy Riley, a hugely prolific songwriter, producer and instrumentalist who shaped the sound of R&B as we know it, discussed the recording techniques and personal experiences that shaped his smooth and sexy signature sound. Presented at the Metropolitan Museum of Art as part of RBMA's Director Series, Werner Herzog spoke about his unexpected love for Disney's Lion King and dispensed plentiful anecdotes on the music that has informed and inspired his films.
In conjunction with these individual lectures, RBMA Daily published an oral history of Teddy Riley and New Jack Swing, David Stubbs explored the marriage of Florian Fricke's music and Werner Herzog's films and musicologist Andrew Raffo Dewar discussed the significance of Alvin Lucier's 1965 piece Music for Solo Performer.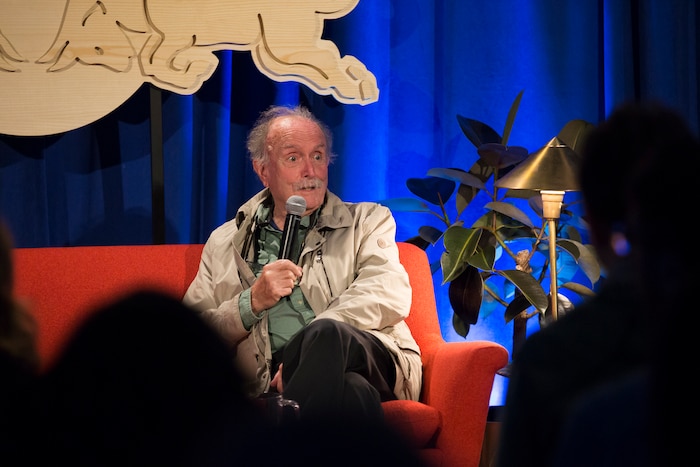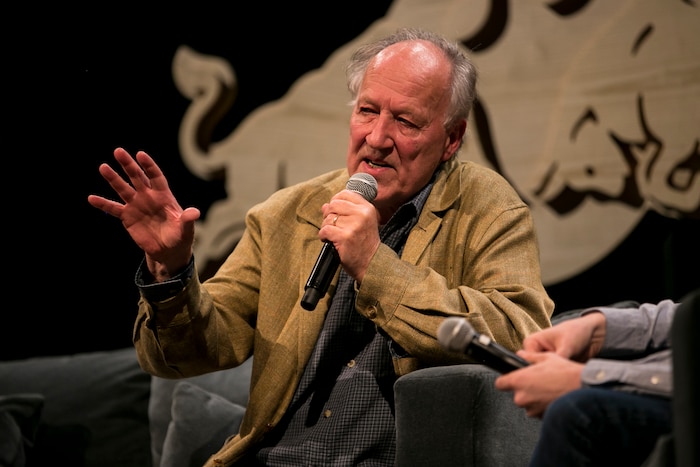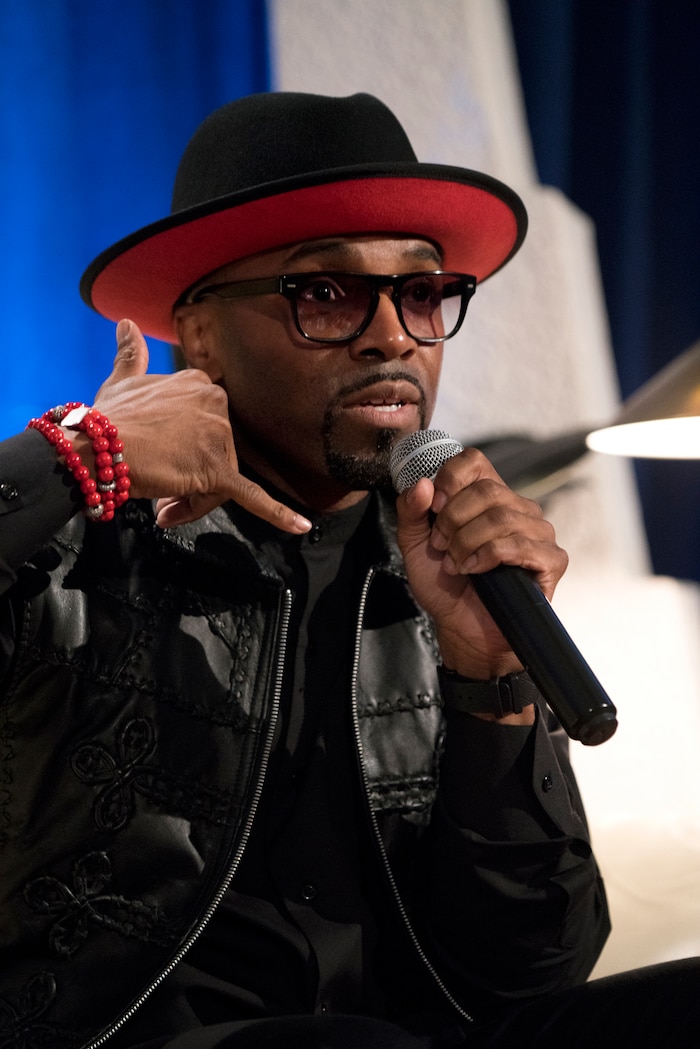 The Music of Patrick Adams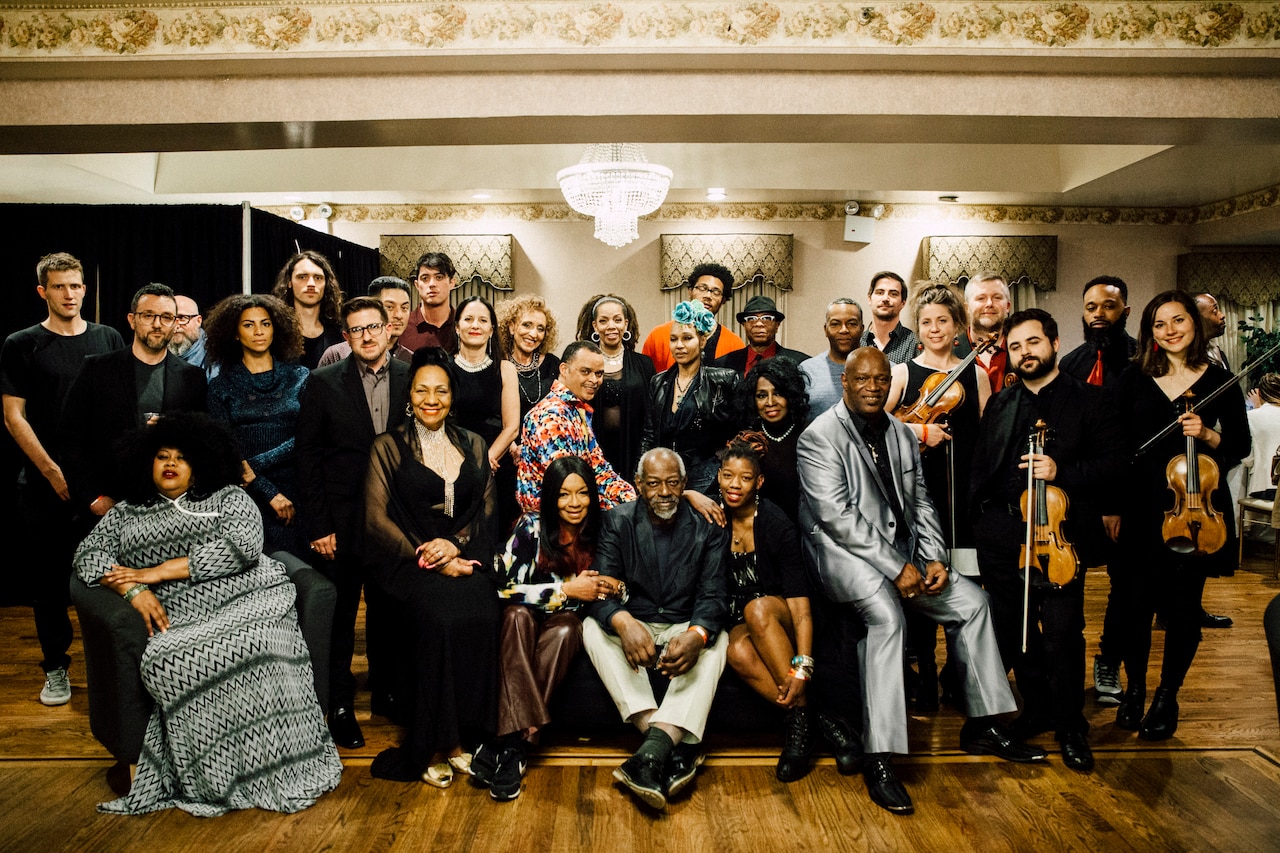 A 28-piece band gathered at the Alhambra Ballroom in Harlem to perform hits and deep cuts from the sterling back-catalog of Patrick Adams, the unsung musical genius who, as an arranger, producer and engineer, left indelible imprints on '70s and '80s soul, disco, boogie, post-disco and hip-hop. Adams, a Harlem native, was a key contributor to innumerable disco LPs, while his agnostic approach to arrangement enabled him to jump between genres and generations, pivoting away from the well-earned "Prince of Soft Soul" nickname to work with Eric B. & Rakim on their classic albums Paid in Full and Follow The Leader.
To discover more about Adams' extraordinary career, read Jason King's rousing celebration of his work as well as Jeff "Chairman" Mao's definitive oral history of Power Play Studios, the underdog New York studio that shaped hip-hop,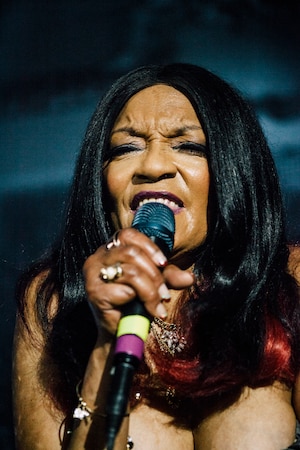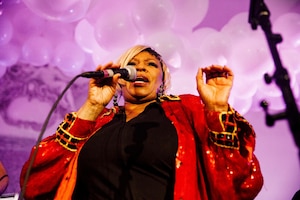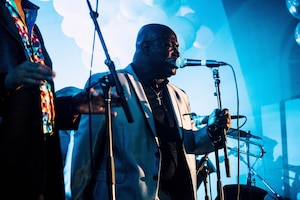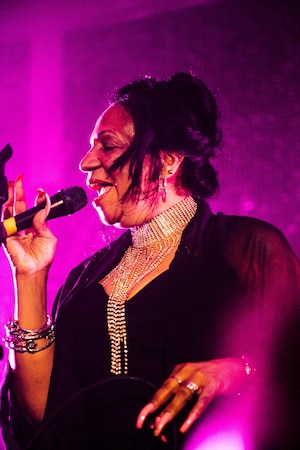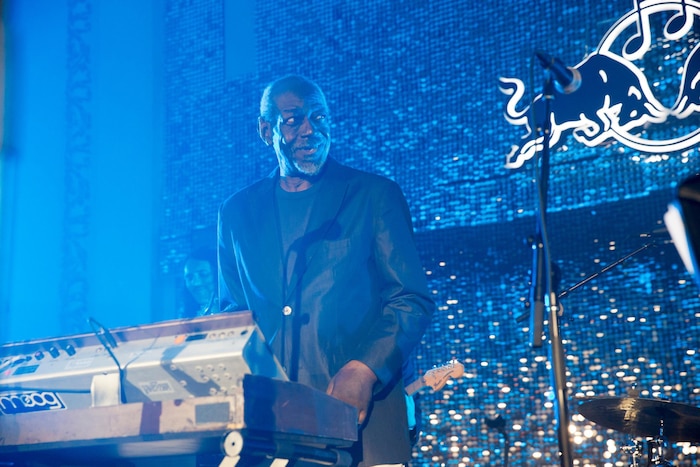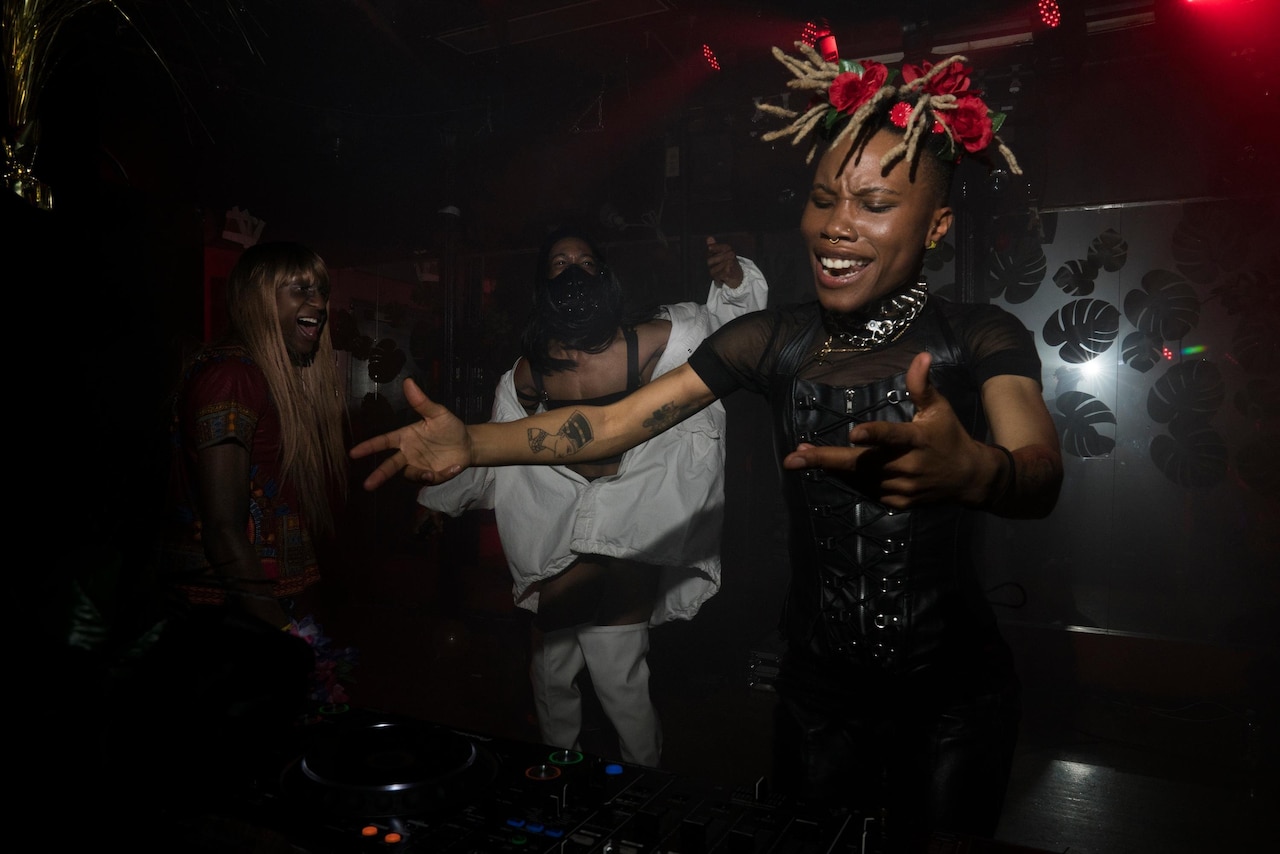 Over the past few years, Bed-Stuy has become a hotbed of innovative dance music and party culture, and this party highlighted some of the Brooklyn neighborhood's collectives and DJs, including Juliana Huxtable, Tygapaw – the DJ and producer behind Fake Accent, a party/collective that highlights the work of queer and trans people of color – FXWRK and stud1nt of KUNQ and the London-born, Brooklyn-based Discwoman affiliate Bearcat. Ahead of the event, RBMA Daily published a roundtable discussion on the current state of QTPOC parties in Brooklyn, a further look into the scene's successes and ongoing challenges.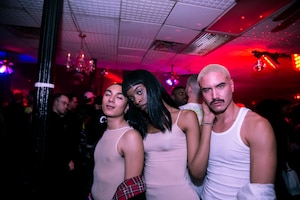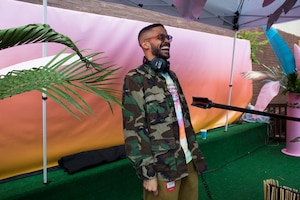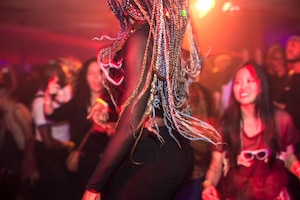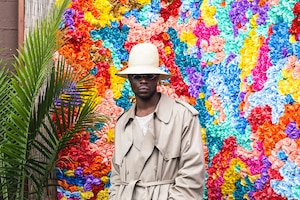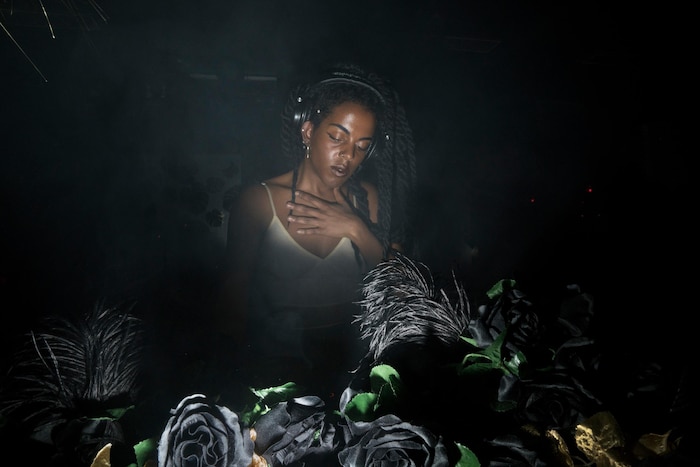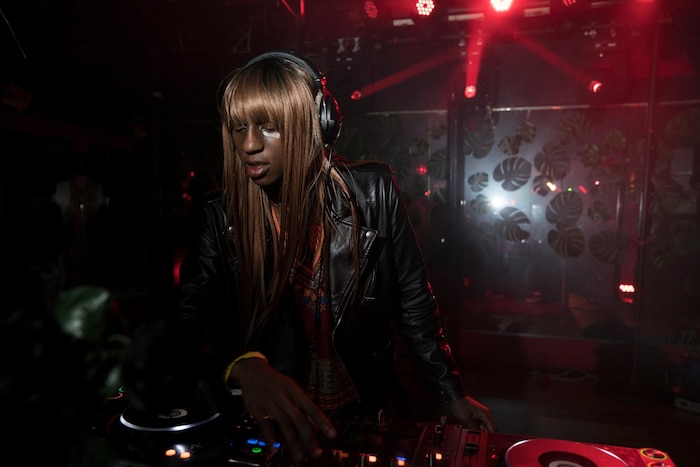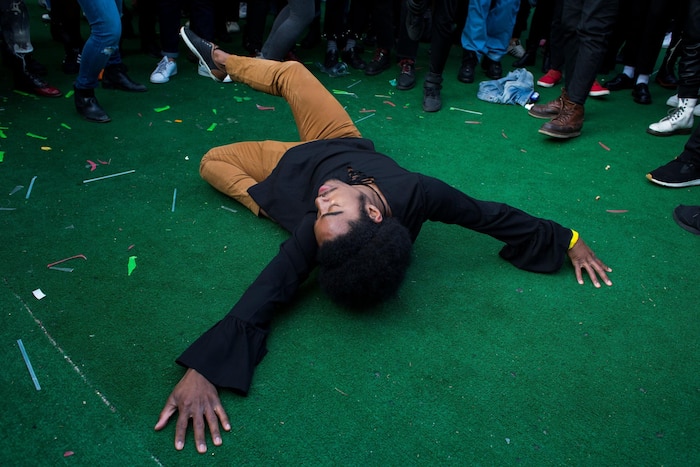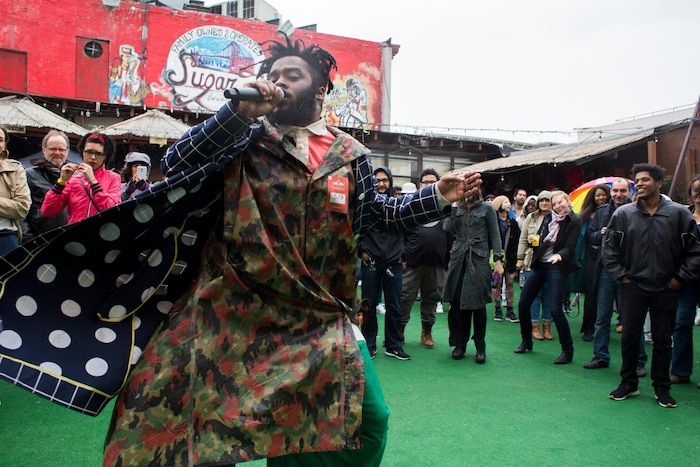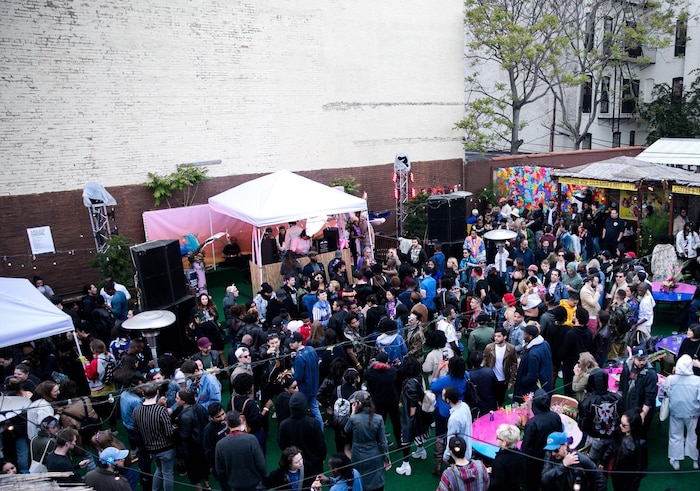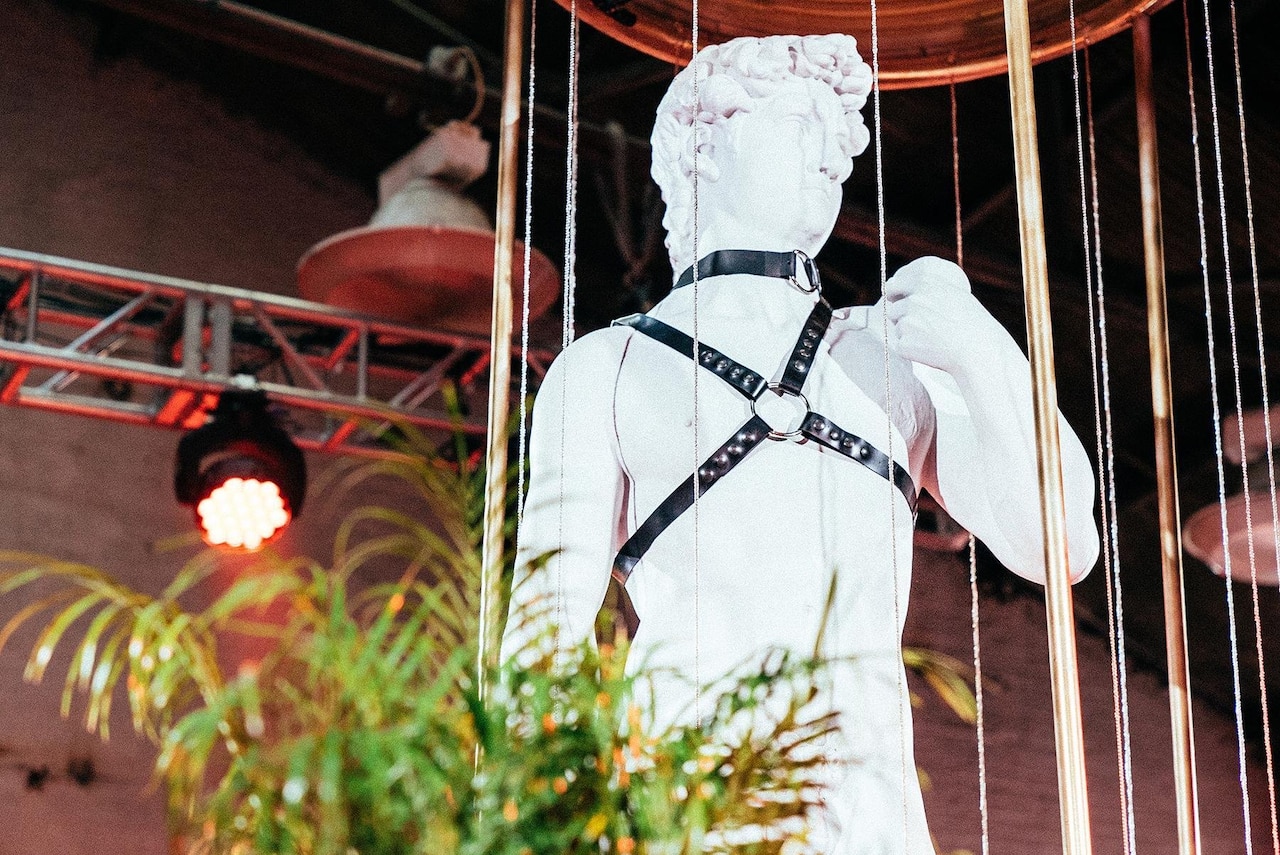 The leading promoters in American dance music's gay underground remain like-minded in their pursuit of transcendent experiences to be found in quality electronic music, placing traditional and future-facing house, techno and disco at the emotional center of the gay clubbing experience. We brought together DJs from Honey Soundsystem (San Francisco), The NeedlExchange (Washington D.C.), Honcho (Pittsburgh), Men's Room (Chicago), Spotlight (Los Angeles), The Carry Nation and Wrecked (New York City), plus Detroit's DJ Holographic, all in one place for one massive (and very sweaty) celebration.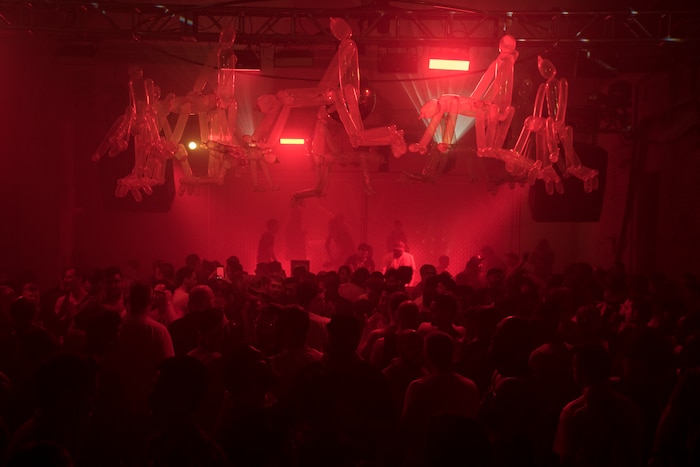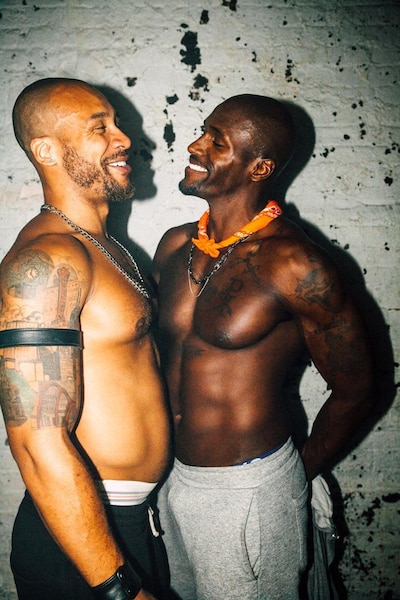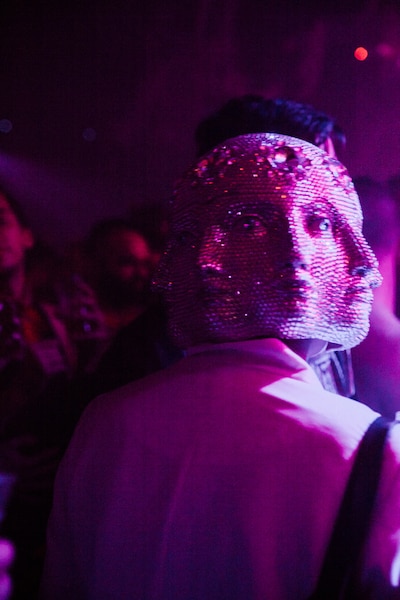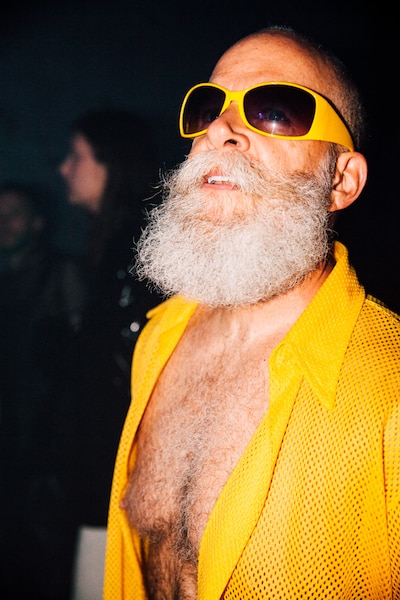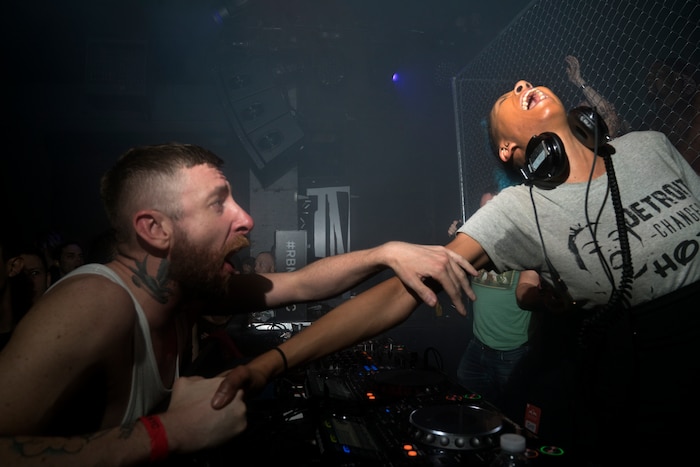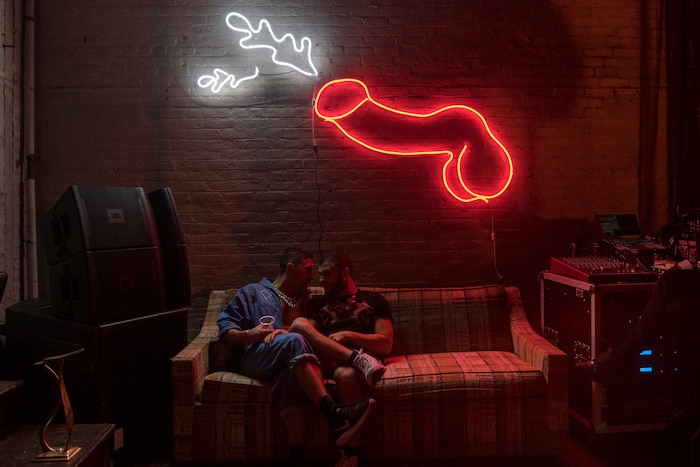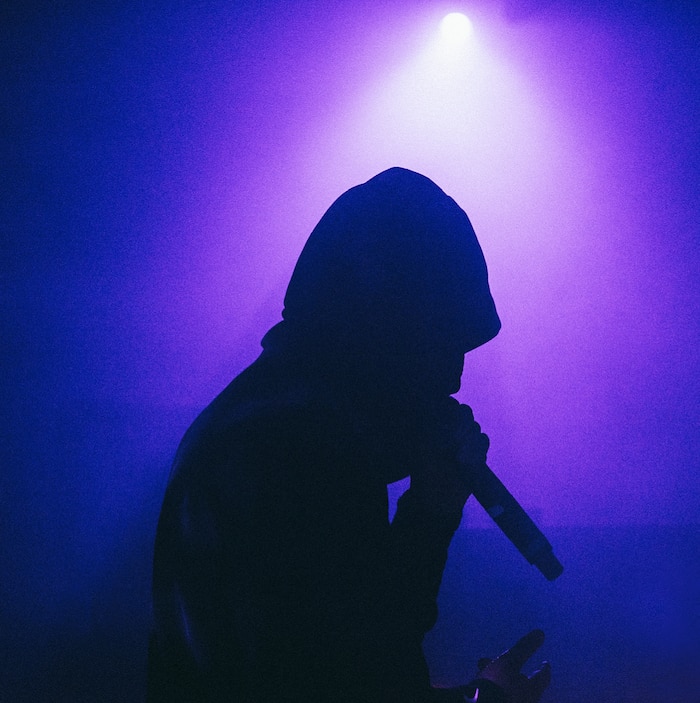 Detroit native Moodymann has spent his career refining an irresistibly funky, joyfully unpredictable, slinky and sexualized brand of house, and he would be the first to tell you he owes much of his creative approach and attitude to Prince, an artist who looms so large in Moodymann's imagination he's created a shrine to the man that fills an entire house in Detroit. Moodymann broke out a fathoms-deep Prince collection of rarities, B-sides, D-sides and more in his all-night-long, Prince-only DJ set, a suitably purple tribute to the dearly departed artist. In advance of the show, Thomas Chatterton Williams also dug further into Moodymann's Prince obsession and entrancing persona.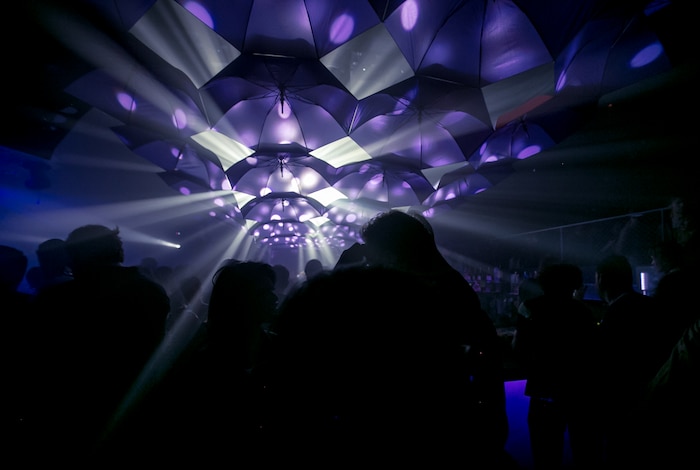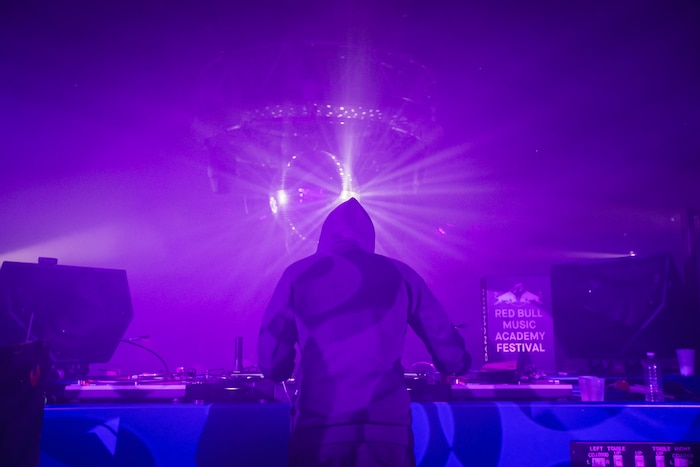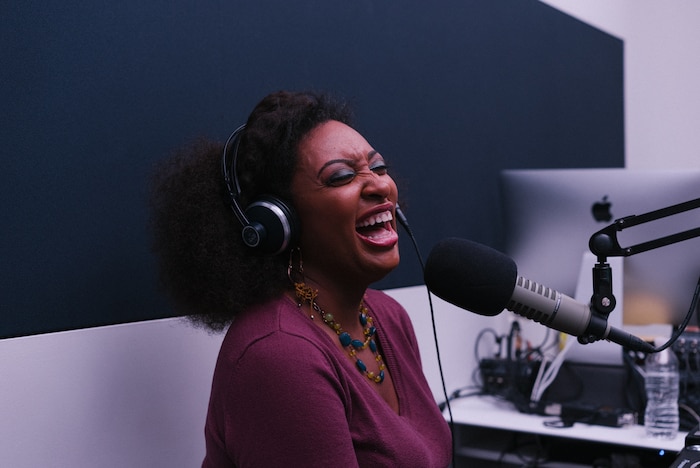 Red Bull Radio broadcasted live from its Chelsea studio throughout the 2017 festival, with a whole month of NYC-themed programming including interviews, features, mixes and live streams from festival events, while also launching its daily Peak Time show featuring guests such as Werner Herzog, Teddy Riley & Just Blaze, Jenny Hval, Zaytoven, Patrick Adams, Sacred Bones and many more.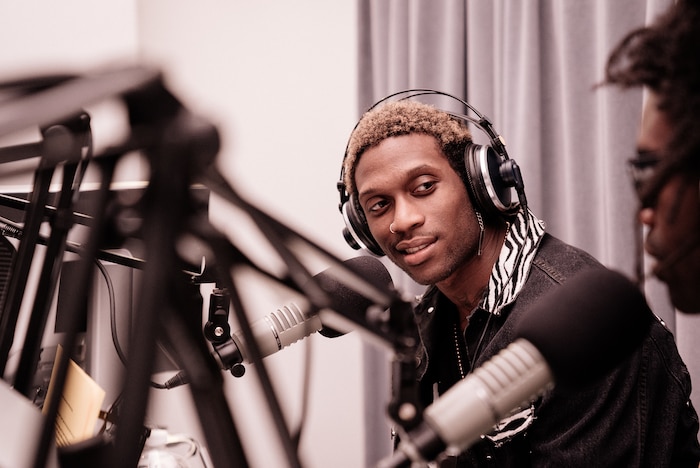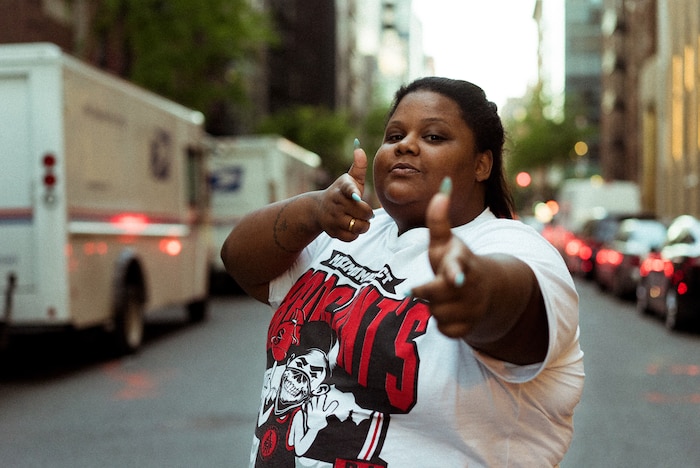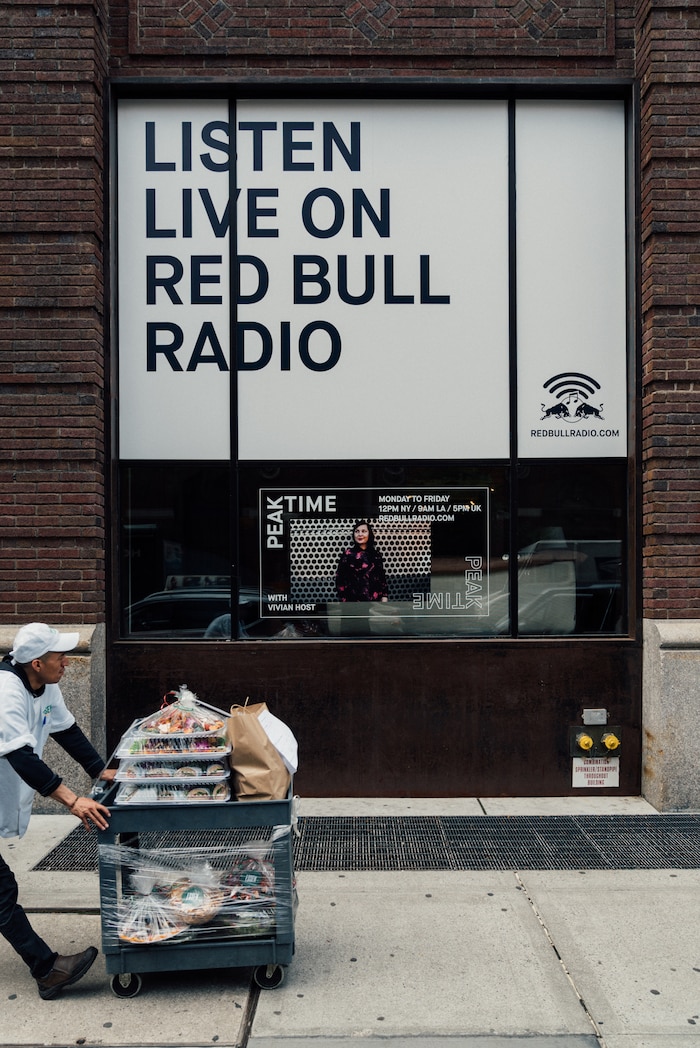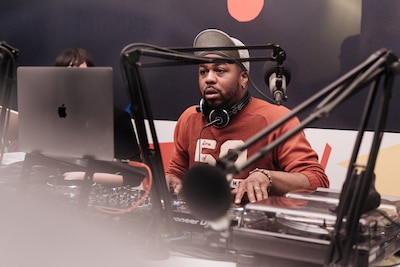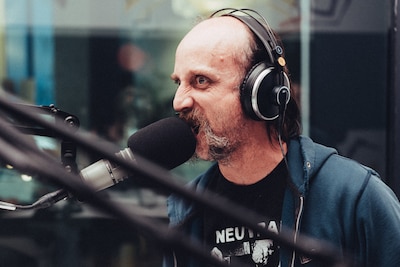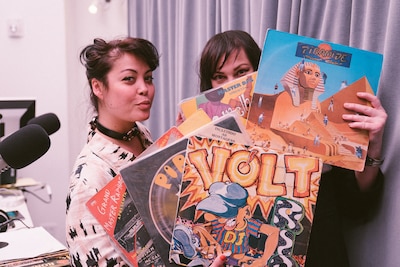 In a career racked by tragedy, legendary Brazilian samba singer Elza Soares has persevered as a singular voice for the voiceless. Her latest album, The Woman at the End of the World, was a continuation of her lifelong work on behalf of the oppressed, meant "to talk about women, to talk about blackness, and to talk about sex." Soares brought her undeniable charisma and unforgettable voice to a performance at Town Hall that highlighted her artistic tenacity and formidable, experimental music. For a full examination of Soares' tumultuous career, read award-winning novelist Adriana Lisboa's profile on RBMA Daily.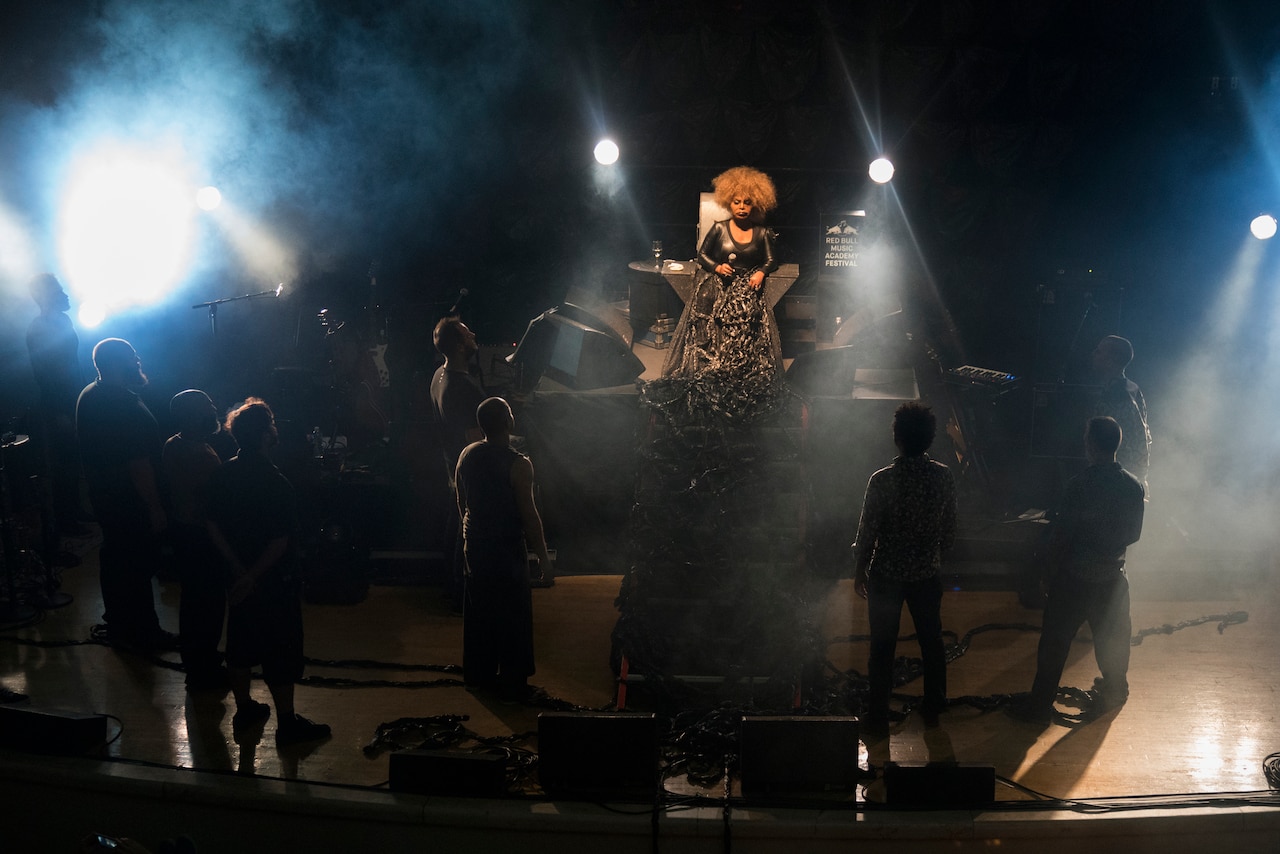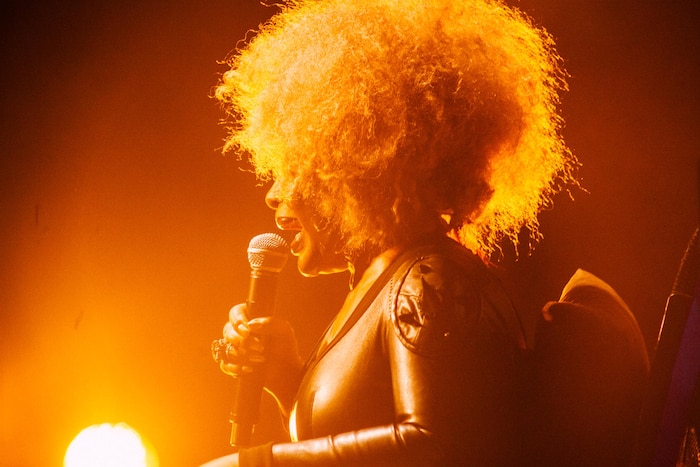 Sacred Bones 10 Year Anniversary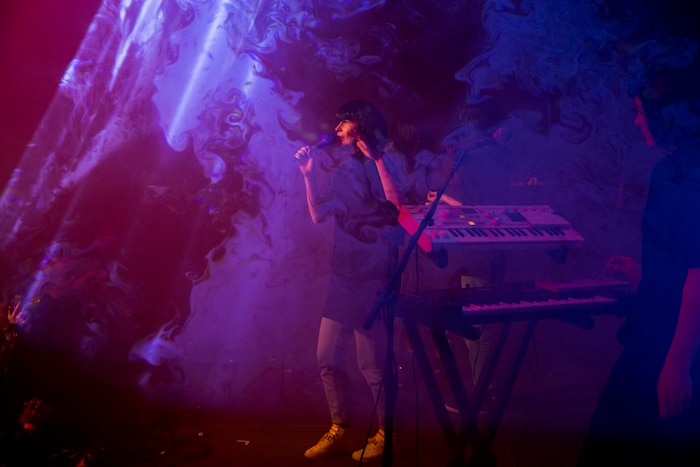 Throughout its decade of existence, Brooklyn-based record label Sacred Bones has released music that affirms the dual implications of their name – music that is both luminous and haunting, divine and macabre. This event at the Greenpoint Terminal Warehouse brought together the label's defining artists for a comprehensive showcase of the label's past, present and future, including Jenny Hval, Zola Jesus, Marissa Nadler, The Men, Moon Duo (performing with film director Jim Jarmusch for the first time), Psychic Ills, Uniform, Rose McDowall, and Genesis Breyer P-Orridge and Edley ODowd featuring Blanck Mass.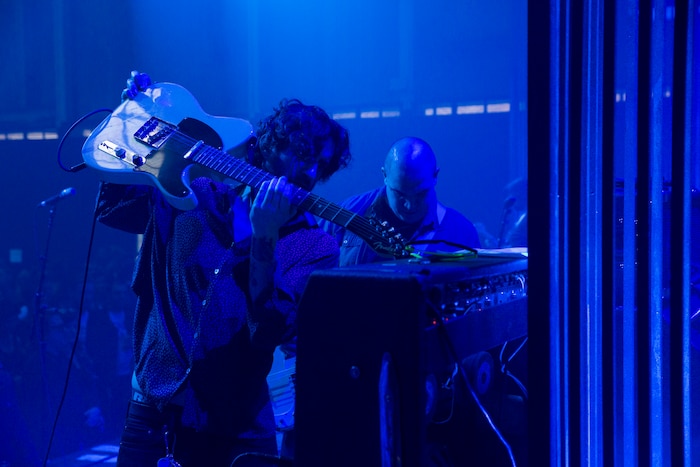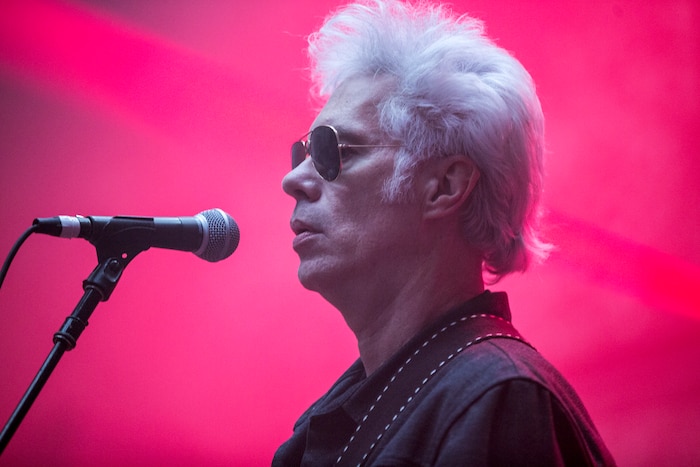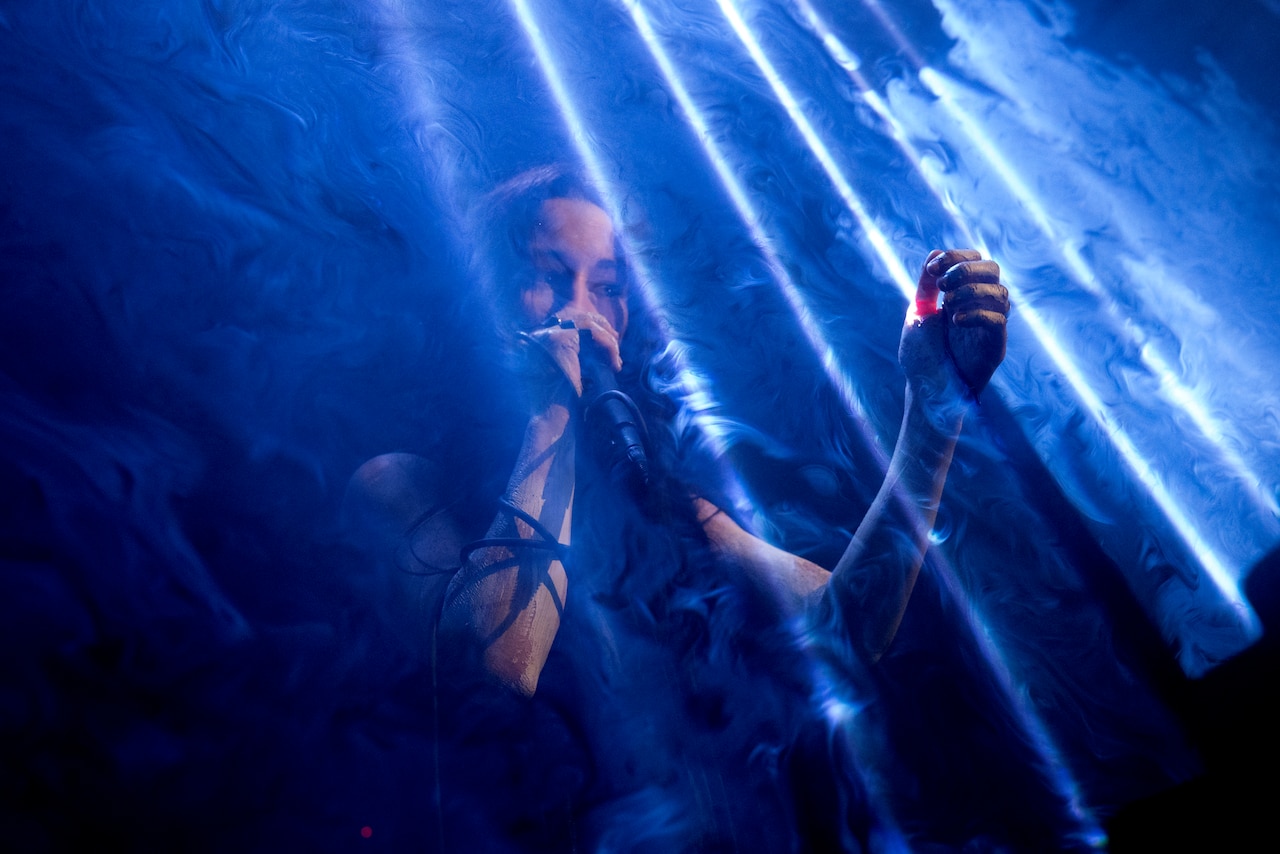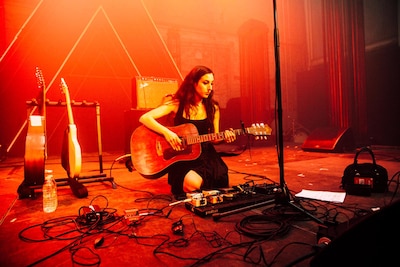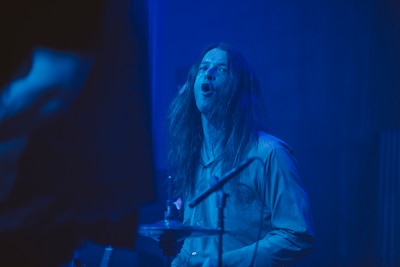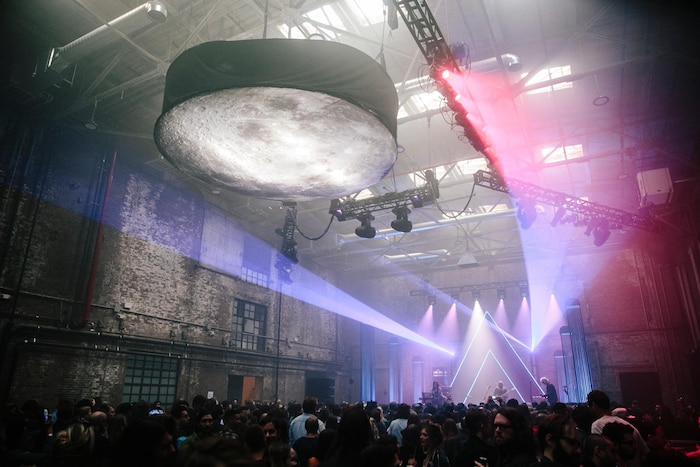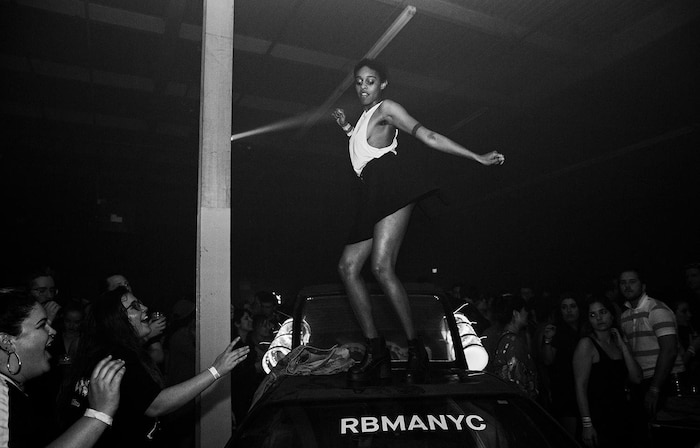 Sharing sonic and lyrical characteristics with Miami bass, early electro and cumbia, funk proibidão emerged from the favelas of Brazil and became a vital cog in the global bass music movement. Explicit and socially conscious, this sound of Rio de Janeiro was highlighted in a headline set by the boundary-pushing Brazilian MC Carol, whose raunchy rhymes and breakneck tunes inspired plenty of ferocious dancing both on the dancefloor and on top of the neon-lit cars scattered throughout the venue. Leo Justi, Sicko Mobb, DJ Assault and Venus X & Asmara provided additional support throughout the raucous night, while Amaya García reported on the genre's twisted history for RBMA Daily.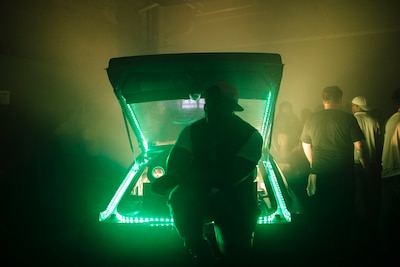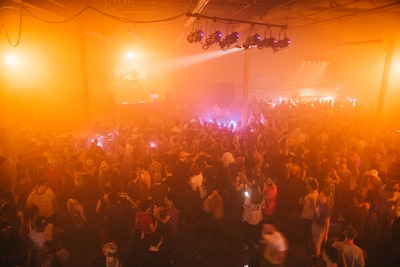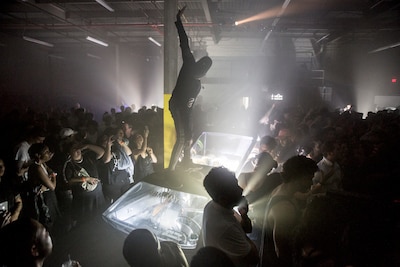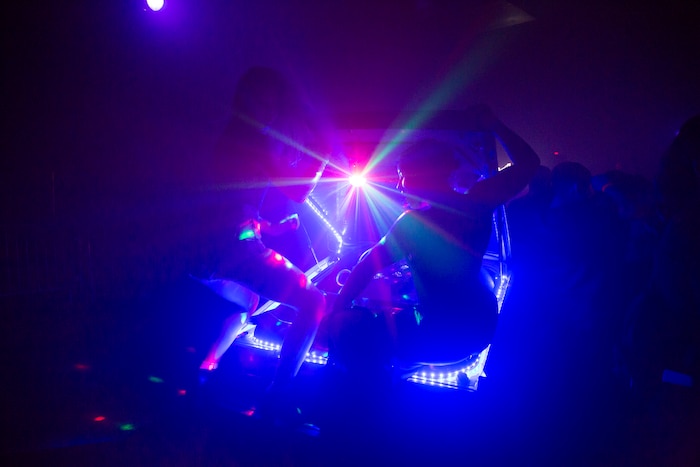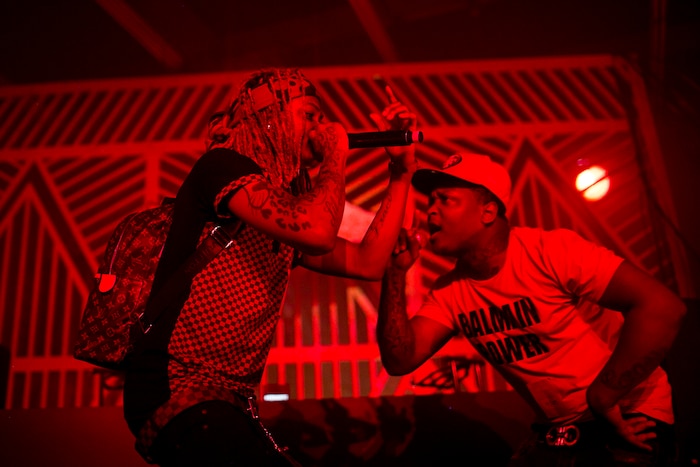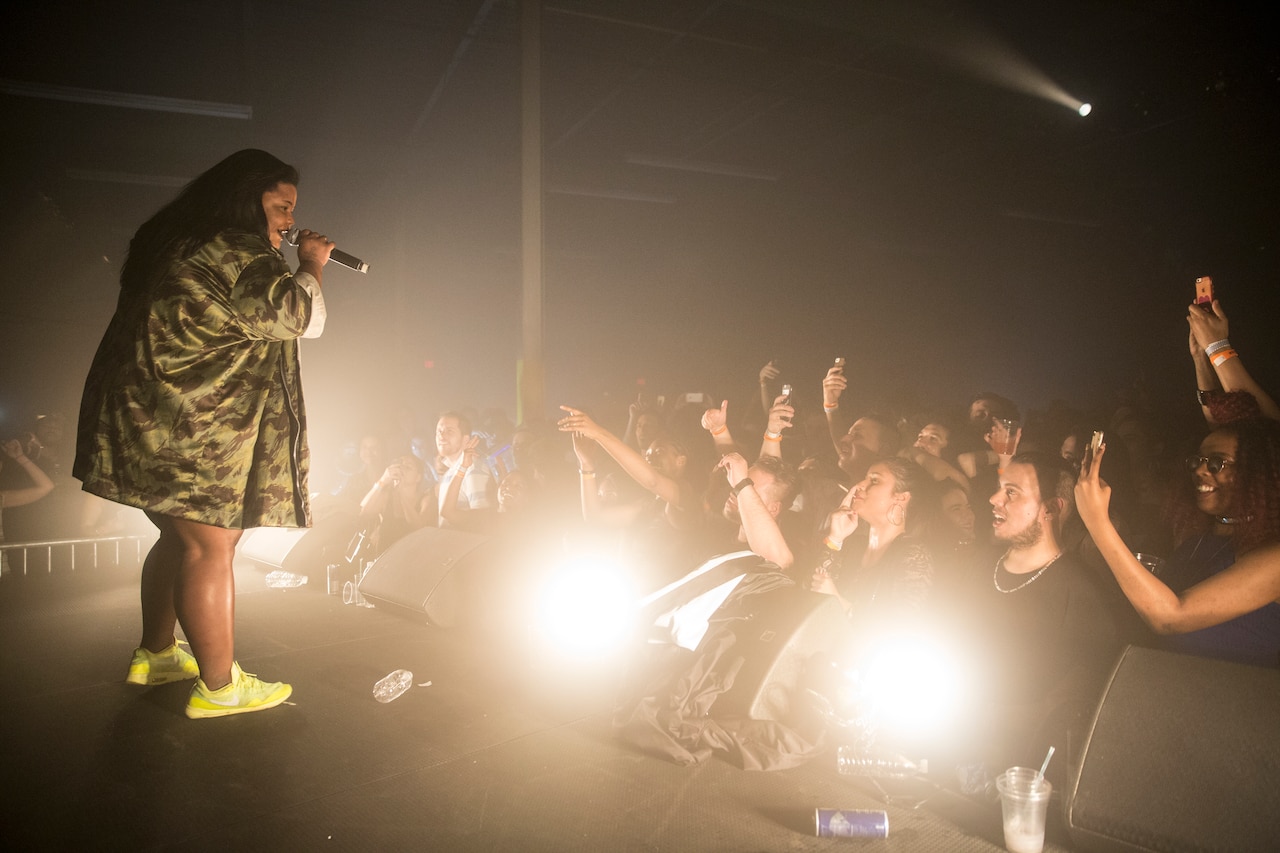 Beyond The Clouds: Ambient Excursions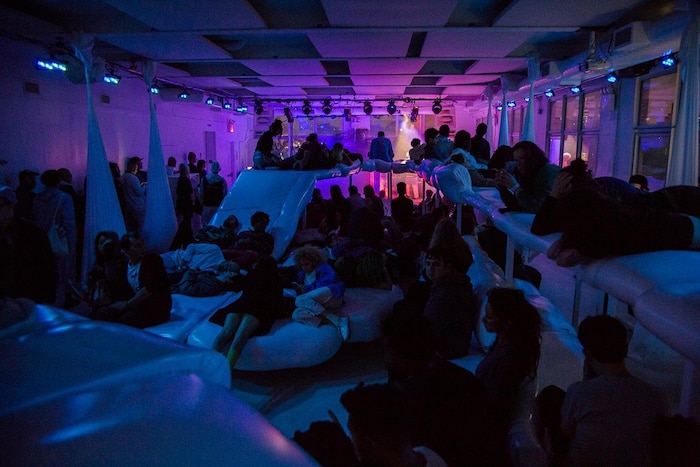 Taking place in a venue designed for maximum relaxation and comfort, the ten-hour Beyond The Clouds: Ambient Excursions event featured multiple artists asserting the possibility of transcendence through deep listening experiences. With furniture custom-built to specifically enhance the meditative music, the dreamy atmosphere perfectly fit exploratory sets by Malcom Cecil, Julianna Barwick, Mary Lattimore, Laraaji, Huerco S., Kaitlyn Aurelia Smith and more.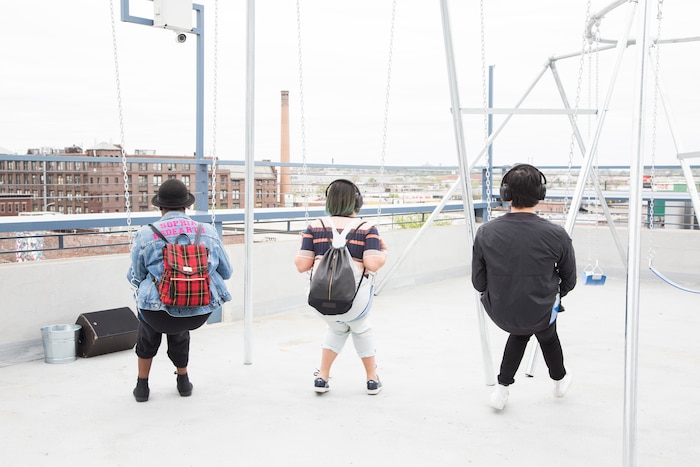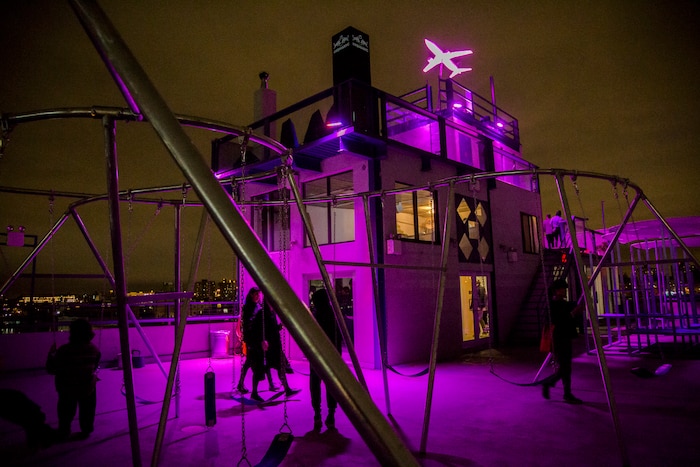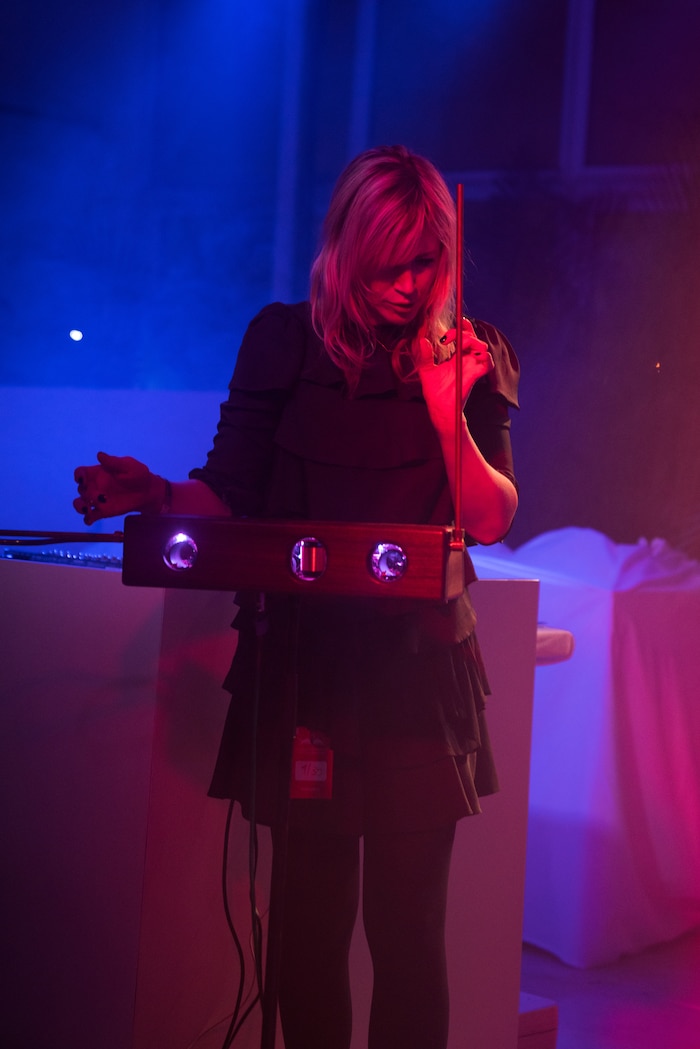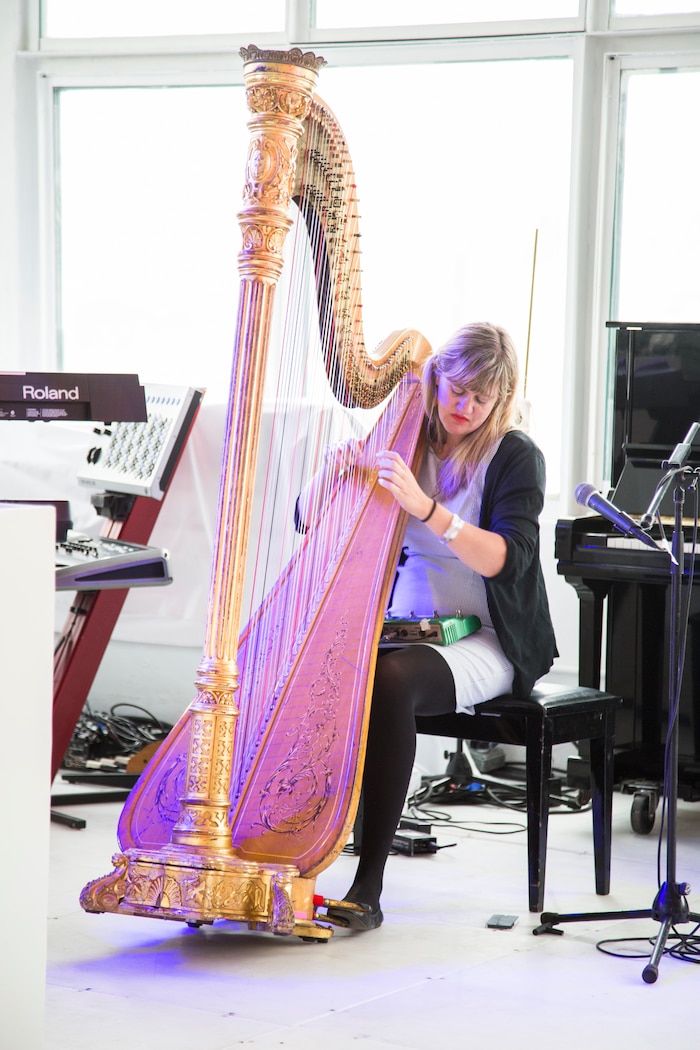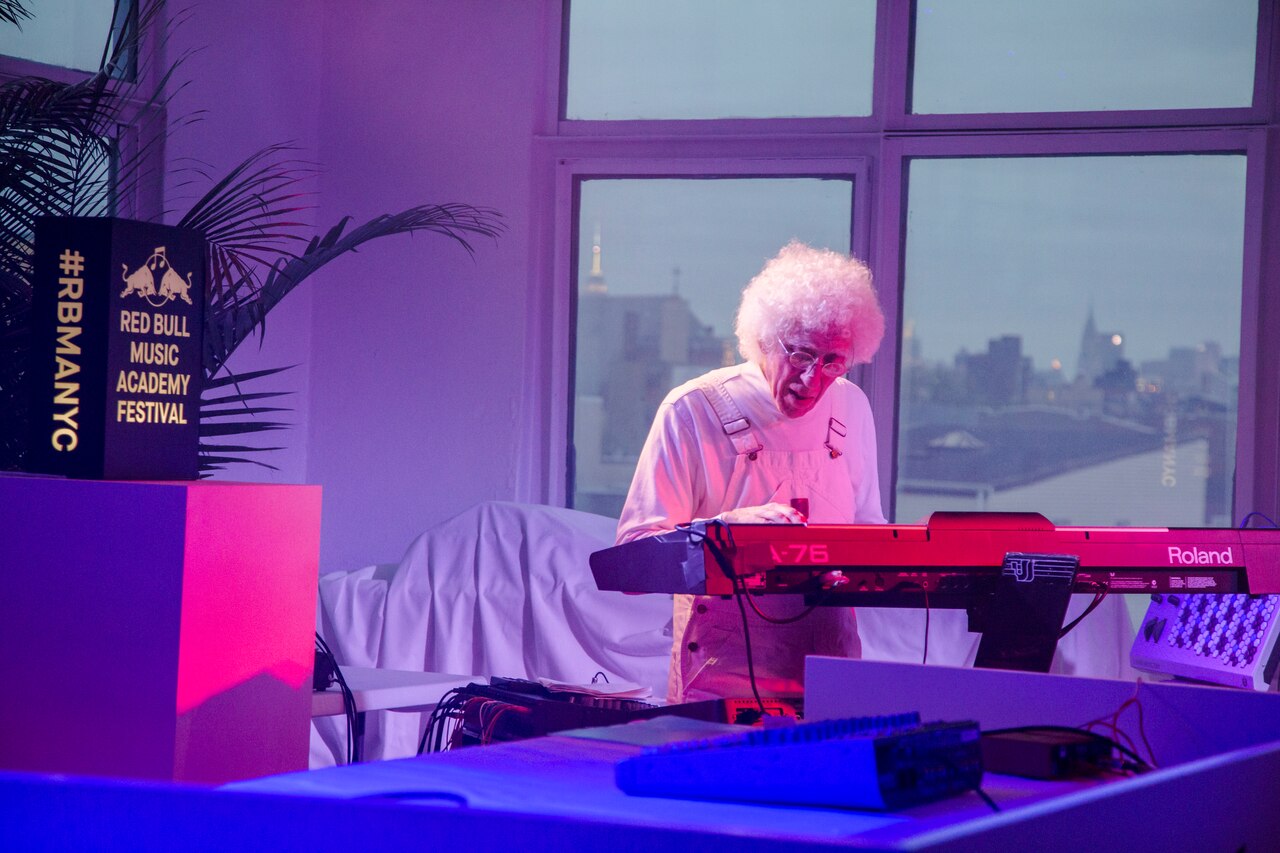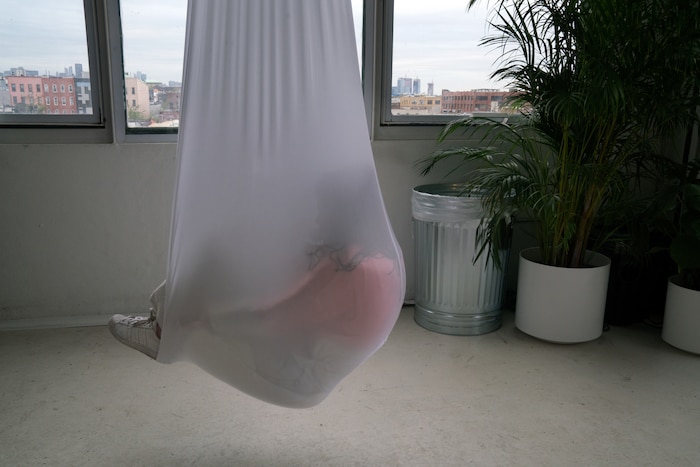 New Jack Swing: The Hype Dance
Following an in-depth conversation with Teddy Riley, we celebrated new jack swing with iconic DJs from the era. The lineup included Brucie B of Harlem's Roof Top roller-skating rink (which once was located in the same building where Riley had his first studio), Bronx legend Kid Capri and Just Blaze, who brought out none other than Teddy Riley himself for a surprise appearance.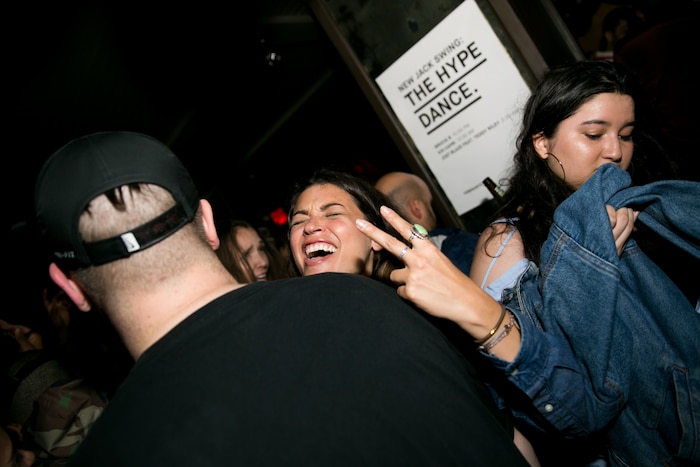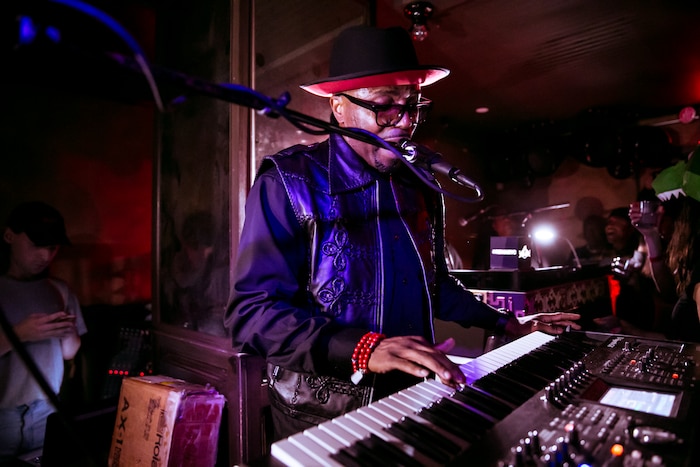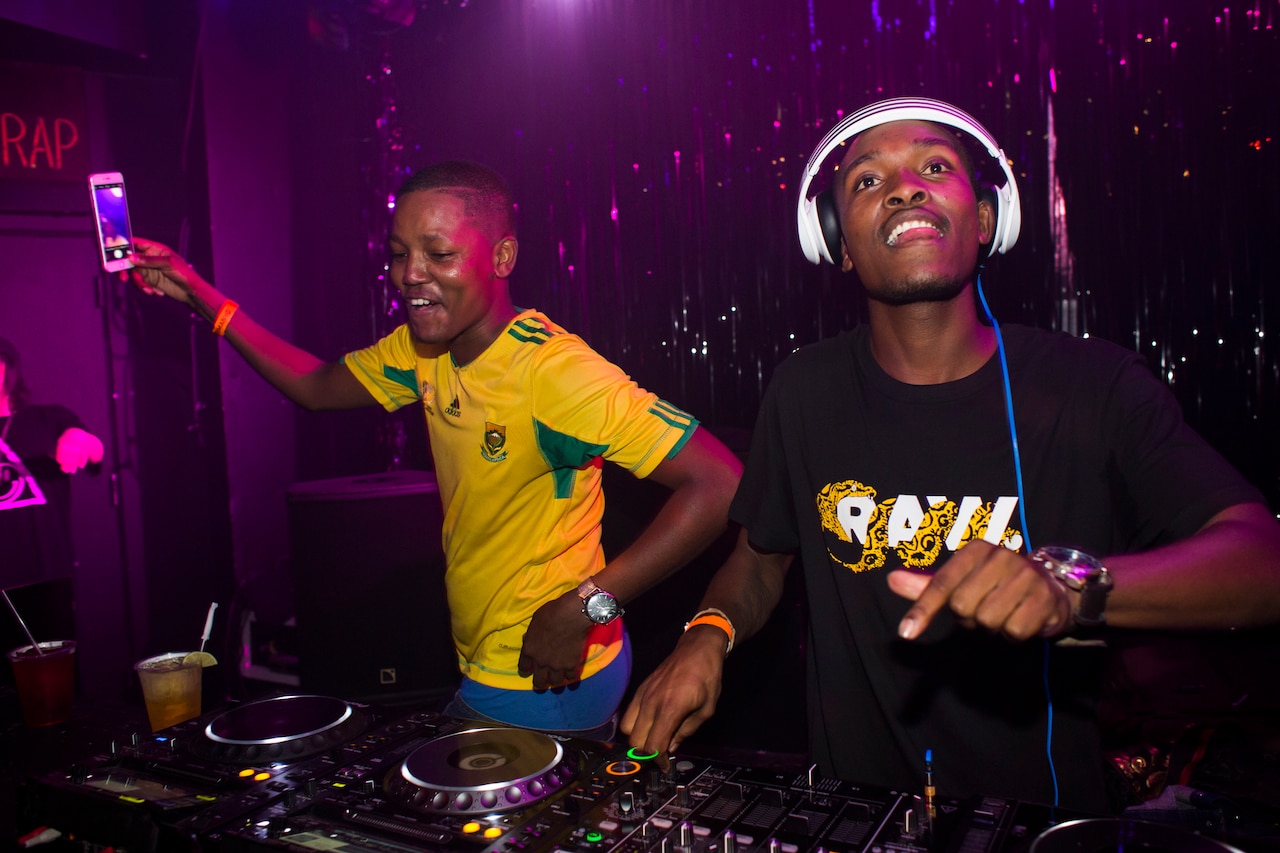 The sound of South Africa's latest dance music craze is rough, rugged and raw: a mutation of low-slung, lo-fi house music known as gqom. What originated in the townships of Durban and in the bedroom studios of a group of young local producers soon took over the city's dance halls and taxi stereos, before the rest of the world caught on, and we were thrilled to bring a number of pioneering gqom artists to the US for the first time at the Tender Trap in Brooklyn, including DJ Lag and DJ Twitty.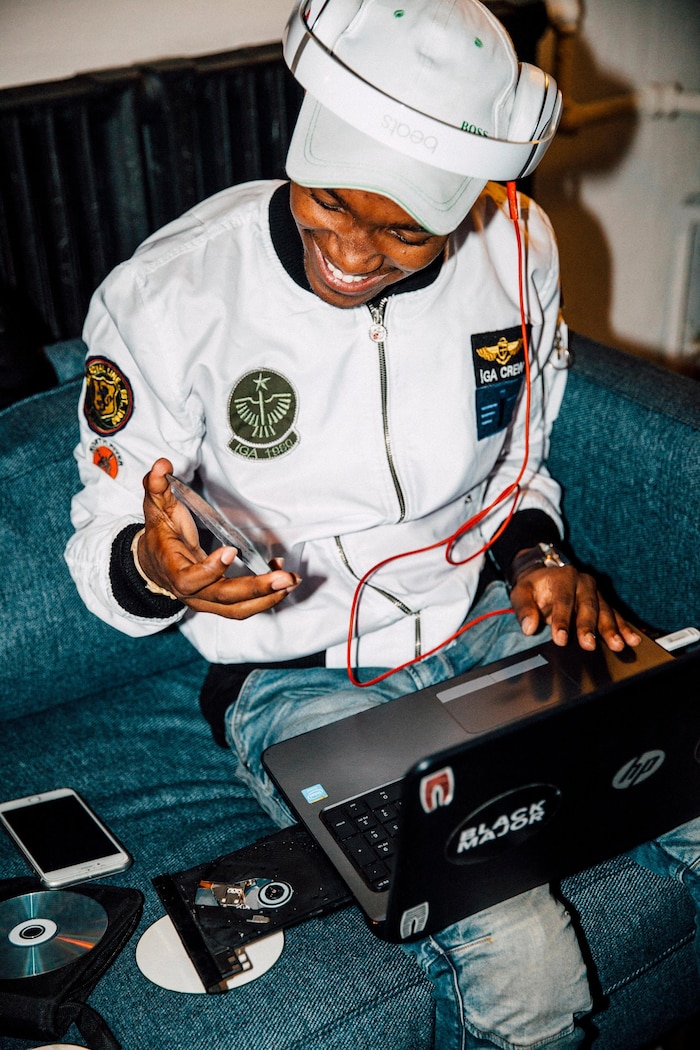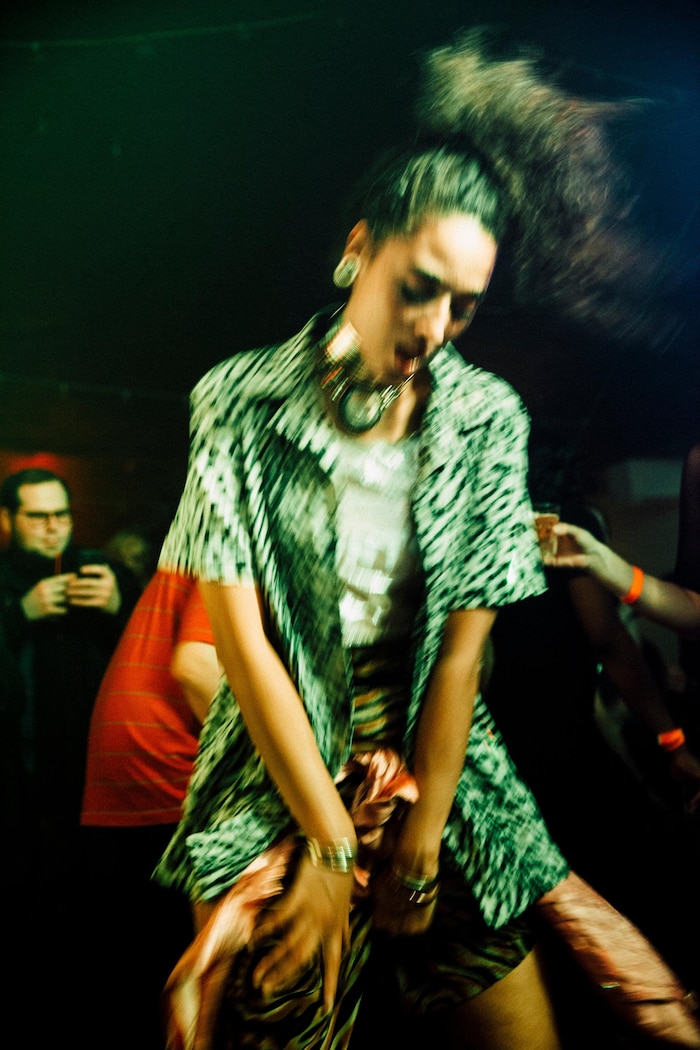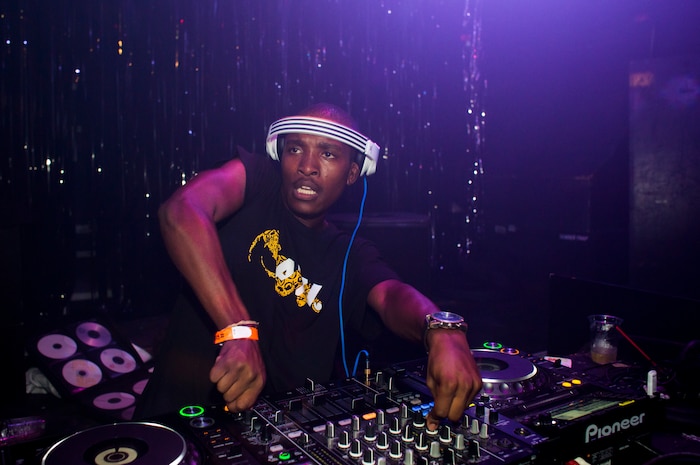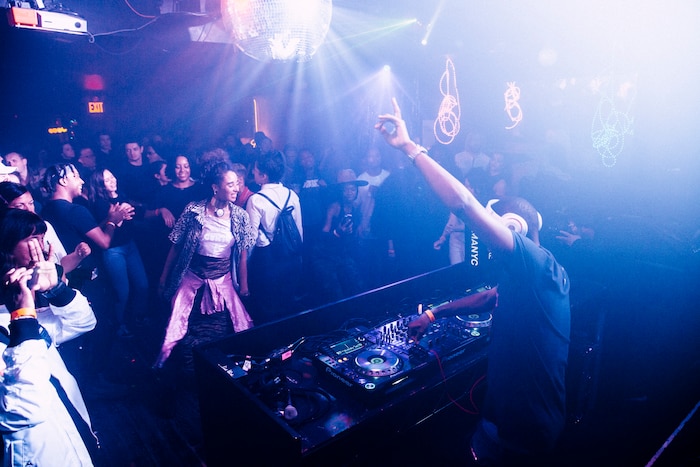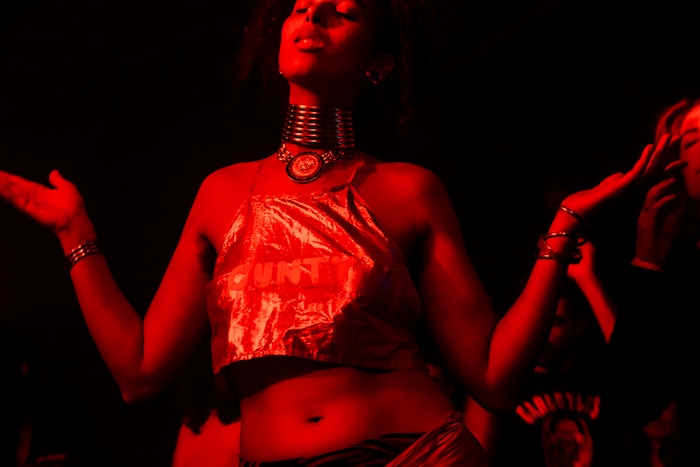 Event Artwork
We collaborated with Doubleday & Cartwright for a series of striking images for each event at the 2017 festival – check out a selection below.