Red Bull Music Academy Festival New York 2015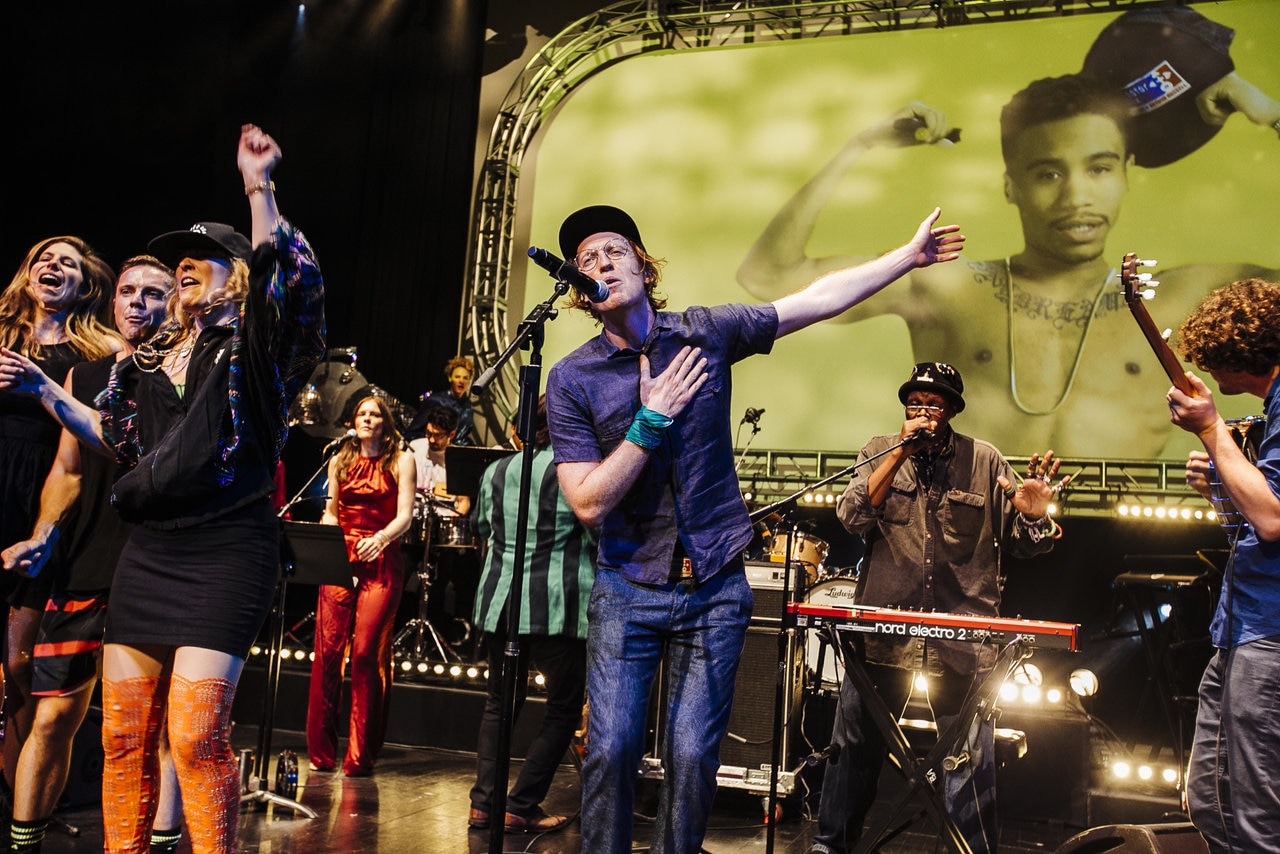 Returning to New York City for a third consecutive year, we presented a month-long festival that explored and celebrated the city's rich cultural heritage while simultaneously spotlighting the modern music landscape. We put together a multifaceted program throughout the month, with live performances, club nights, lectures and workshops at some of the city's most stunning venues. Check out the highlights of our month in New York below.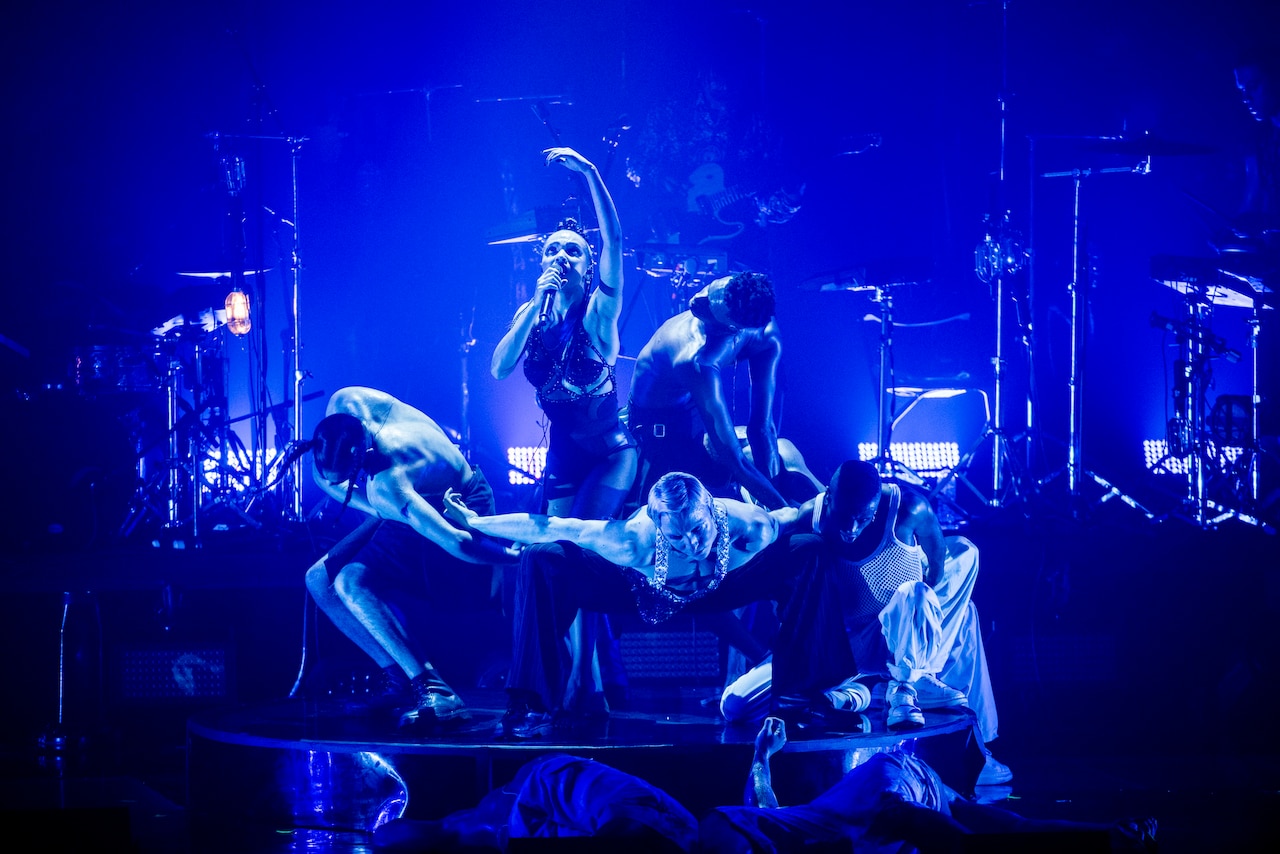 One of the highlight events of the festival was FKA twigs' three night takeover of Brooklyn Hangar. The boundary-pushing singer / dancer / producer / choreographer / director presented Congregata – an intricate show that perfectly married music and dance. It was the first time Congregata had ever been seen in the States.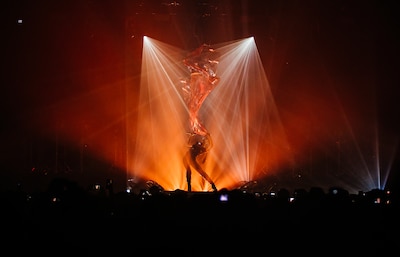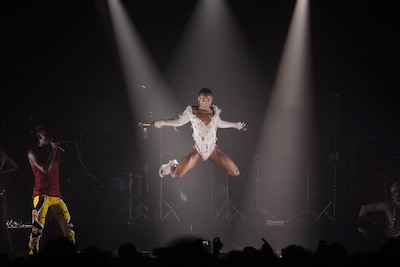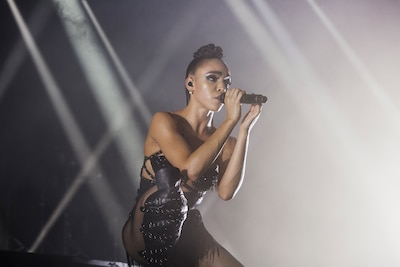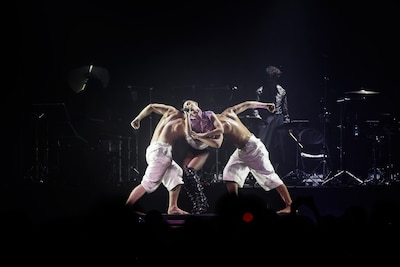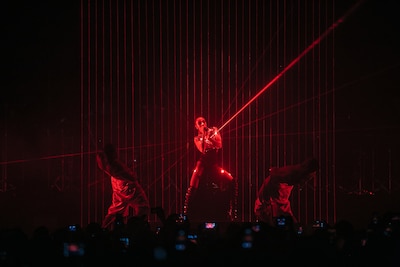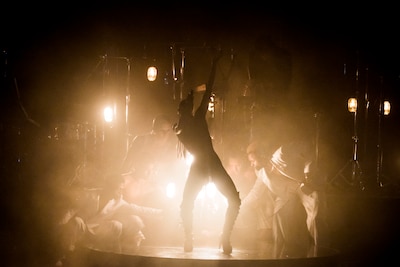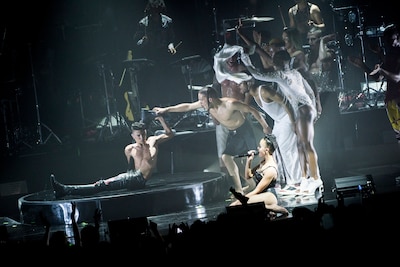 twigs was joined by her creative family, a crew of dancers and coreographers she's been working with for years in London. RBMA's Judnick Mayard went to the rehearsals, and got an exclusive behind-the-scenes look at how twigs brought her vision to life, complete with stunning photos from longtime twigs collaborator Paula Harrowing.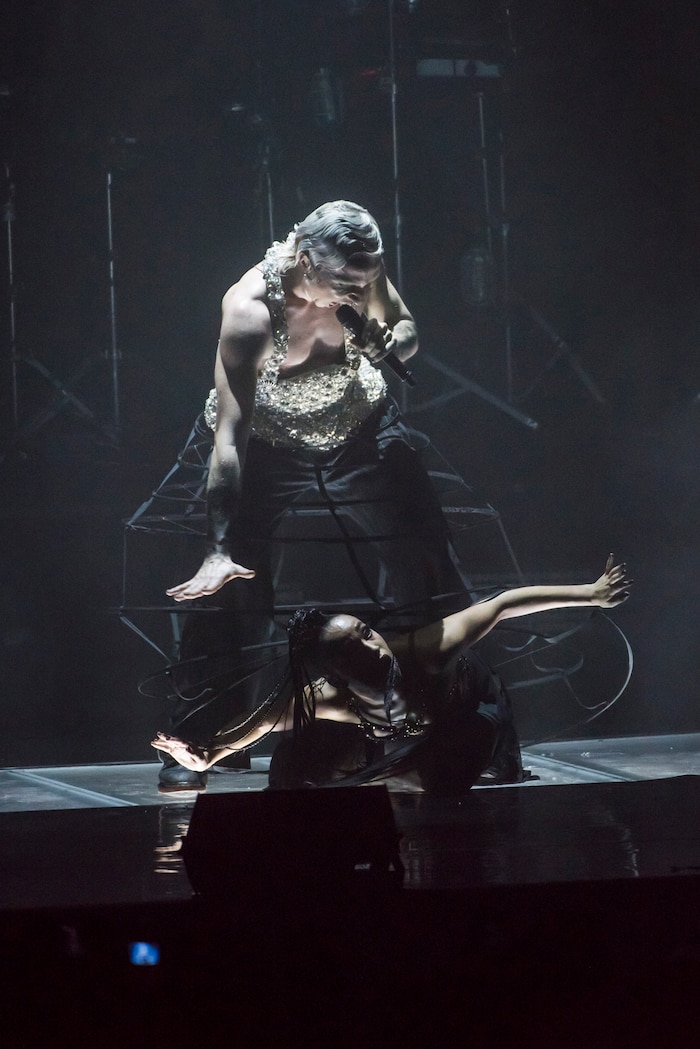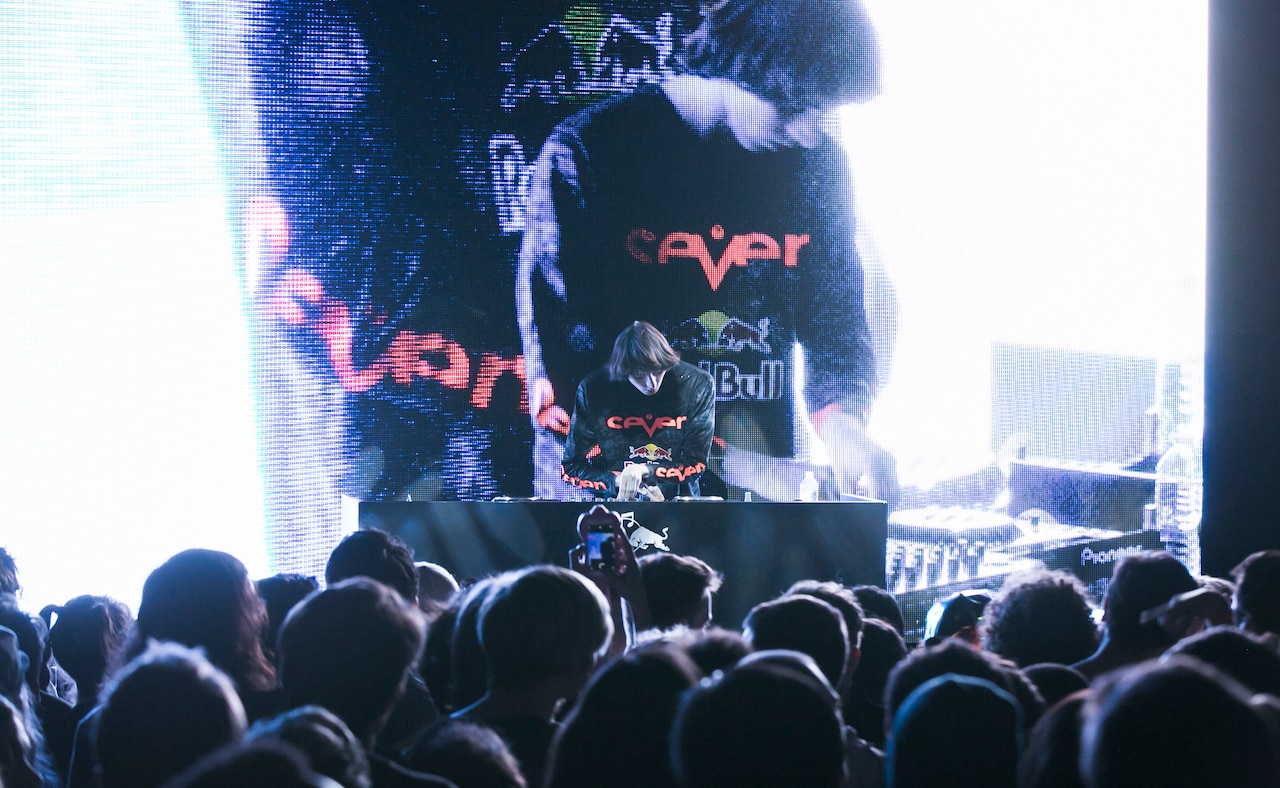 The prolific, confounding and often brilliant crew PC Music and Sophie presented one of the most widely talked about events of the festival: Pop Cube. Held at Brooklyn's BRIC House, this was less of a club night and more of a happening. Limo arrivals, red carpet photographs, a fake television crew, an inflatable Santa Claus: This one was full of surprises.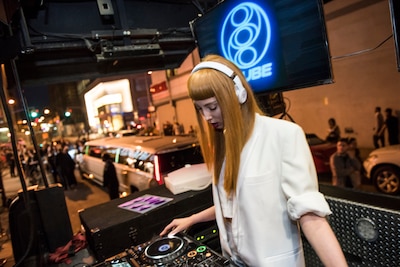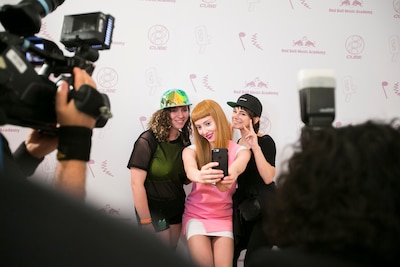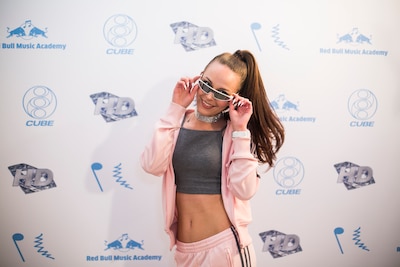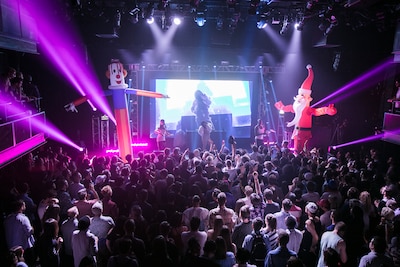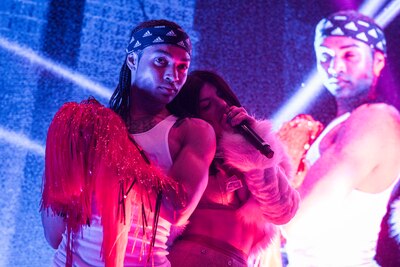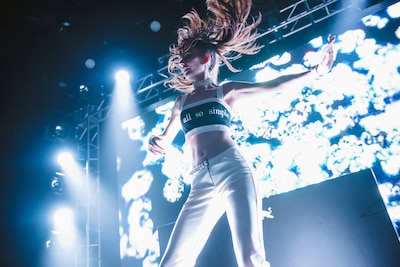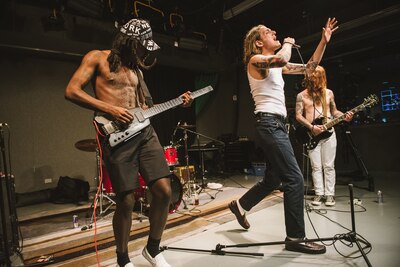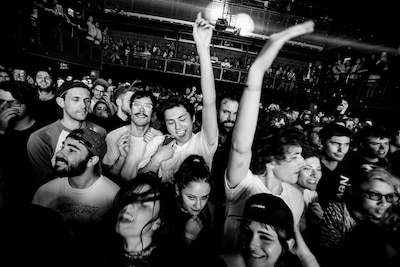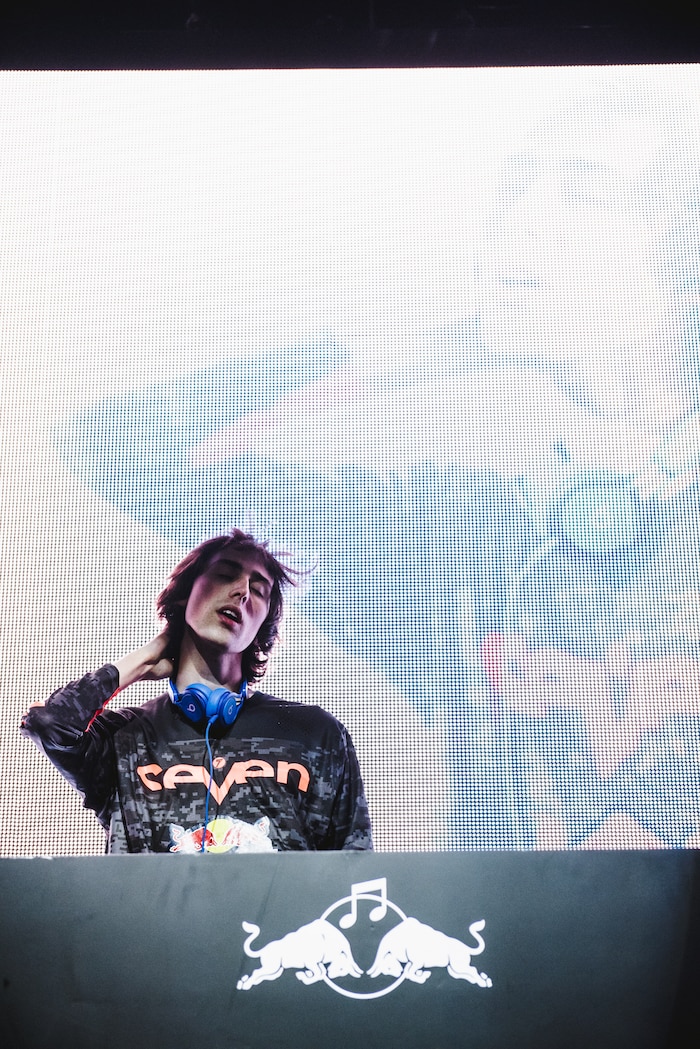 Be it as the musical director of experimental art space The Kitchen; collaborator to Allen Ginsberg and Ali Akbar Khan; disco innovator with his Loose Joints and Dinosaur L projects; or extraordinary solo musician – Arthur Russell was a master of many trades.
To honor his legacy, we put on two events during the month of May. First, we teamed up with the Red Hot Organization to bring the compilation Master Mix: Red Hot + Arthur Russell to life over the course of two special evenings at BAM. Contributing musicians included Sam Amidon, Cults, Lonnie Holley, Devonté Hynes, Redding Hunter, Little Scream, Thao Nguyen (Thao & The Get Down Stay Down), Richard Reed Parry (Arcade Fire), Rubblebucket, and Jake Shears (Scissor Sisters).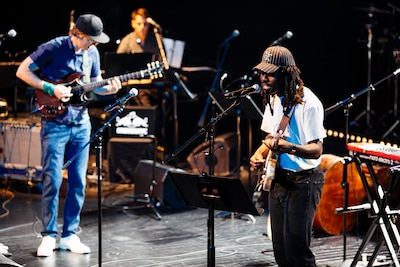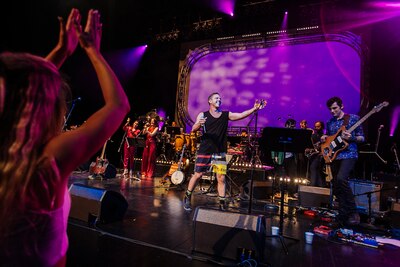 The second event was a tribute to Sleeping Bag – the label Russell co-founded with Will Socolov and Juggy Gales in 1981. The imprint sat at the intersection of hip hop and dance music, releasing work from a jaw-dropping roster that would come to exemplify what it meant to live and make music in New York at the time. We asked pioneering hip hop producer Kurtis Mantronik, EPMD's DJ Scratch, rap radio royalty The Awesome 2, disco missionary Nicky Siano, and Egotrip's chief modernist Chairman Mao to look back at the influential label over the course of one night.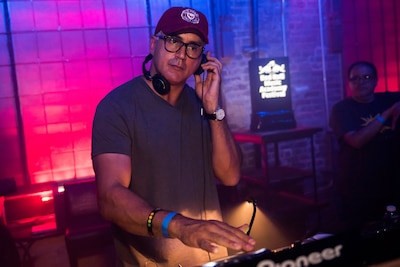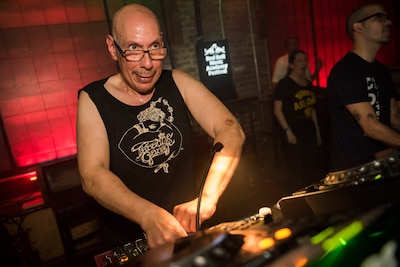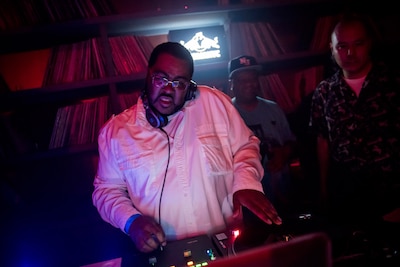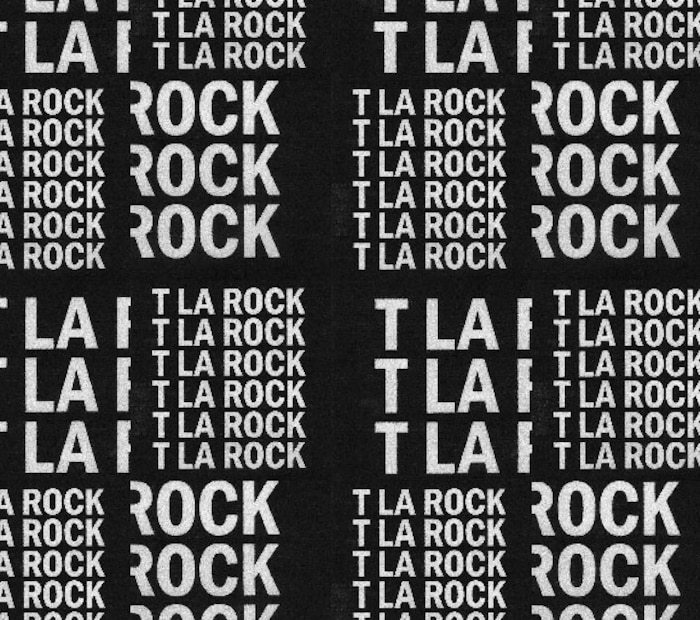 To add some context to the evening, we also created a website – Endless 80s NYC – that celebrated Sleeping Bag and other pioneering independent labels from the decade that saw so many artists mixing and matching sounds and ideas. Created by Folder Studio and Jon-Kyle, it's an image-led tribute that falls in line with the era's blurring of genres.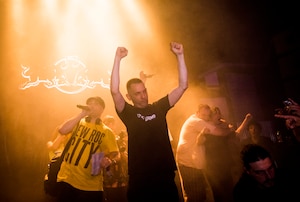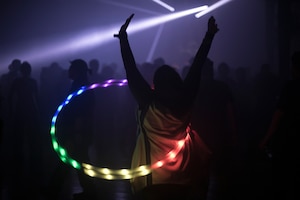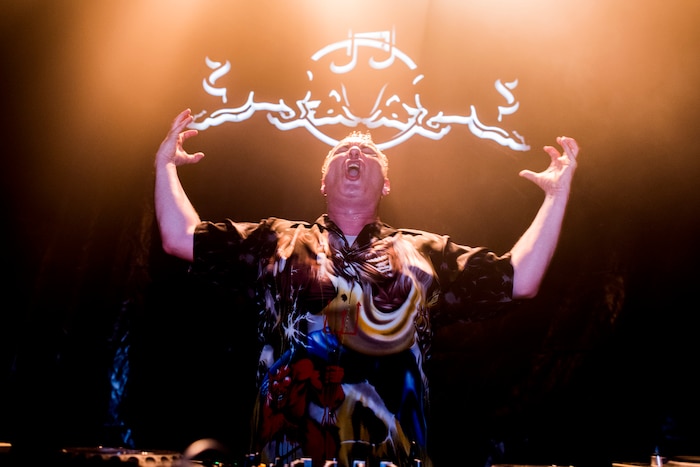 In the early '90s, Frankie Bones effectively brought rave culture to New York with Storm Rave, a series of wild warehouse events that played host to thousands of attendees – not to mention a steady stream of world-class DJs – while educating an entire generation about a new way to party. Soundtracked by hard, punishing techno and often taking place in suffocatingly cramped and disorienting spaces, these clandestine all-night affairs only lasted for a few years, yet they left an indelible mark on New York City nightlife. 22 years after the last Storm Rave, we were proud to help bring the event back with an elite crew of fellow New York techno pioneers, including Adam X, Heather Heart, Lenny Dee, and Rob Gee. True to the spirit of the original series, we took over an undisclosed warehouse in Brooklyn, revealing the location only a few days before the event took place.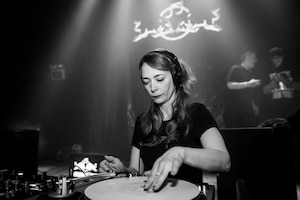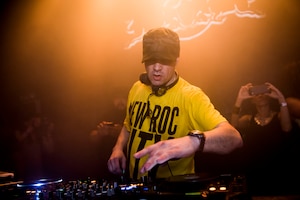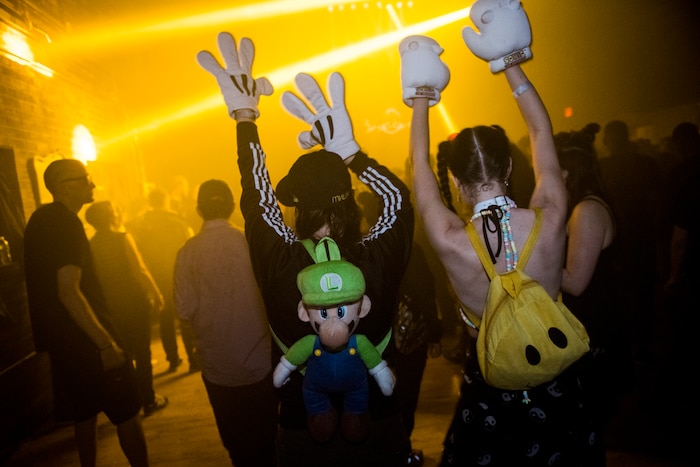 Tri Angle Records 5th Anniversary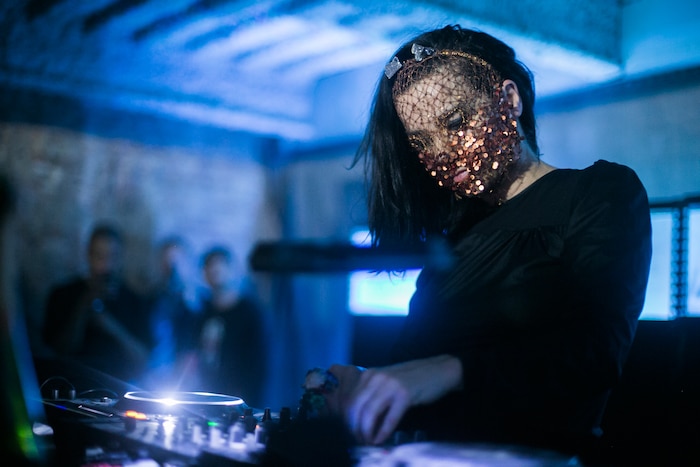 In honor of the Tri Angle's fifth anniversary, we brought together a collection of some of the label's brightest talents, including The Haxan Cloak, Holy Other, Evian Christ, Forest Swords, Vessel, and more. This high-profile assemblage took over the basement and vault of the former J.P. Morgan building across the street from the New York Stock Exchange, with one very special guest joining the fun throughout the night.
Stream Björk's surprise DJ set below.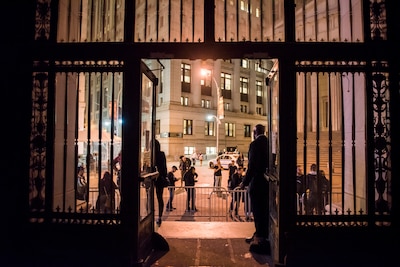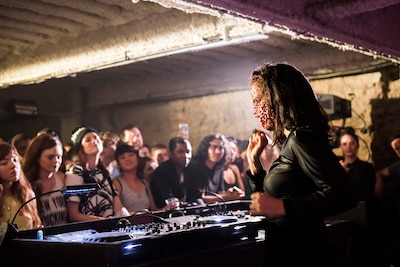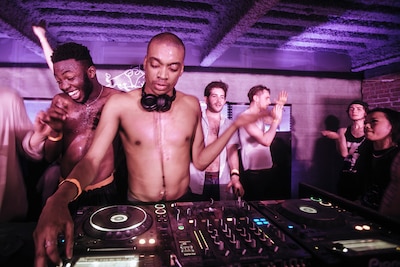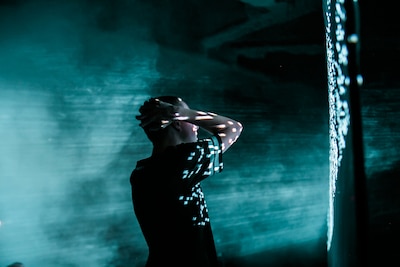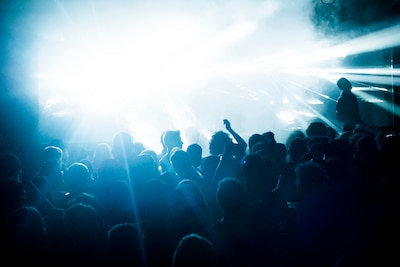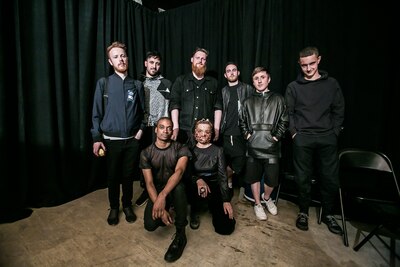 Electronic Africa
Africa has long been a source of musical innovation, and thanks to the global proliferation of music production software, a new wave of raucous young artists have bubbled to the surface. While it's impossible to survey the entire continent, we put on event called Electronic Africa to bring just a few of the most exciting new artists to New York.
DJ Spoko and Nozinja represented South Africa, the former offering his own uniquely infectious spin on kwaito, the latter making his New York debut with the fast-paced shangaan electro genre that he's largely credited with creating. Rounding out the international bill was Titica, an Angolan transgender singer and dancer known for her moves in the country's vibrant kuduro scene.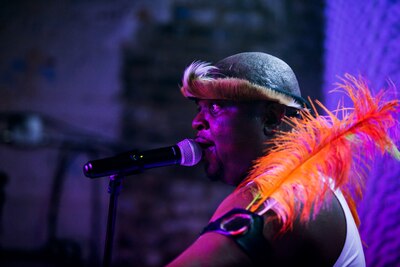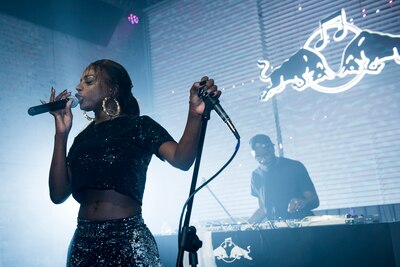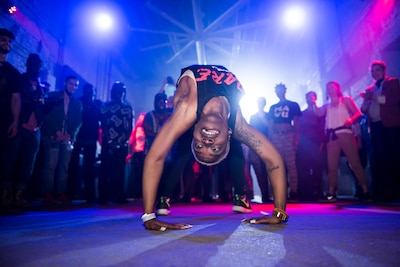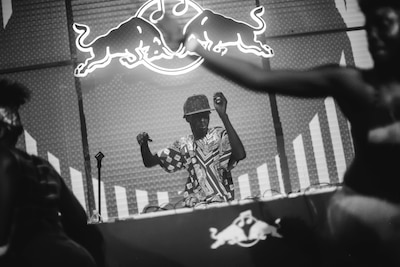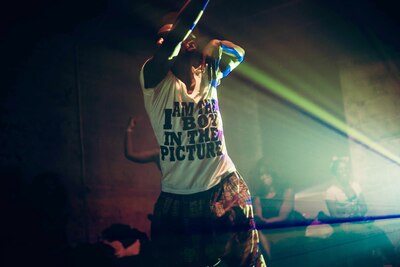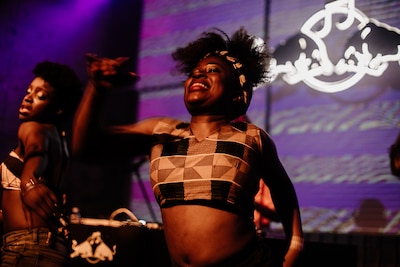 GHE20G0TH1K
Founded by Venus X in 2009, GHE20G0TH1K is at the epicenter of a New York subculture that has left its mark on the worlds of music, fashion, art, tech and design. We joined forces with Venus for the biggest GHE20GOTH1K yet, headlined by New Orleans bounce pioneer Sissy Nobby in her first NYC appearance.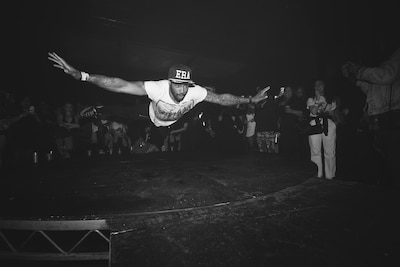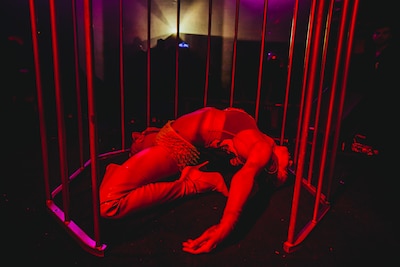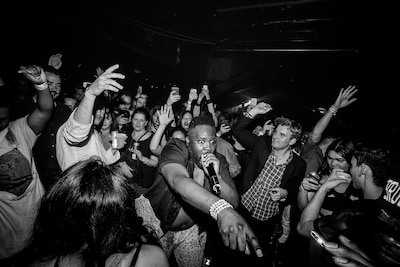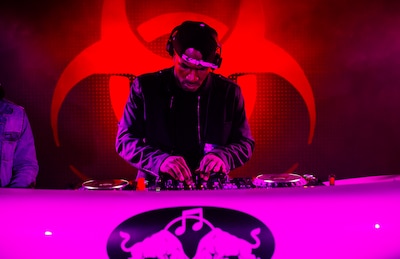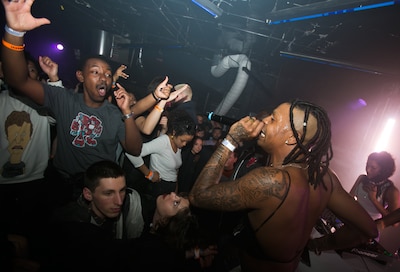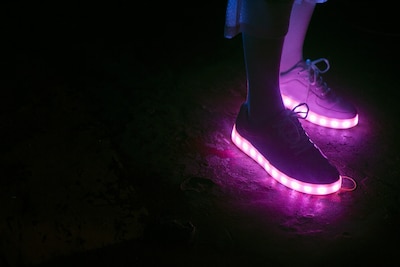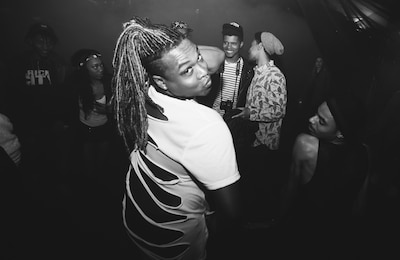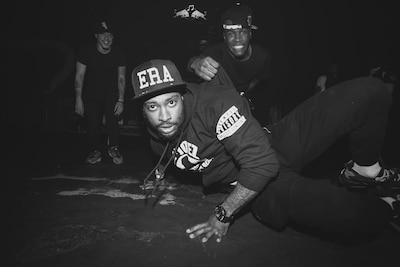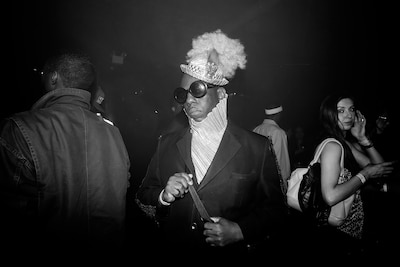 Que Bajo?! Barrioteca Tropical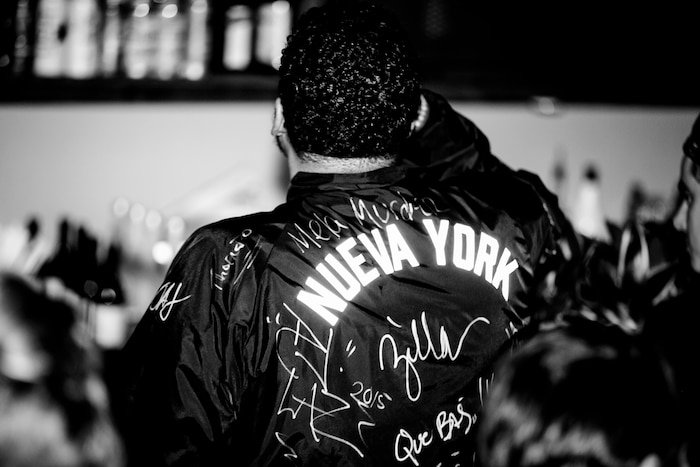 Since 2008, Que Bajo?! has been carrying the torch for upfront tropical sounds in New York City, as co-founders and resident DJs Uproot Andy and Geko Jones routinely power their dancefloor with a hip-shaking mix of cumbia, reggaeton, salsa, bachata, dancehall, baile funk, merengue, mambo, kuduro, kwaito, funana, tribal guarachero, and other styles too numerous to list. For this special edition, Andy and Geko were joined by an all-star lineup that included Puerto Rican reggaeton pioneer DJ Playero, Miami Latin bass king DJ Laz, Mexico's Erick Rincon from 3BallMTY, Happy Colors, Pablitomix, Notch, and more.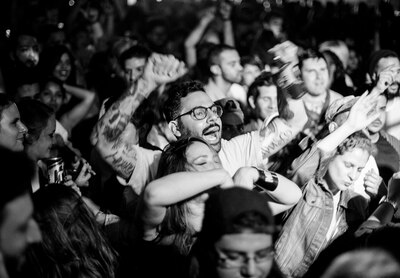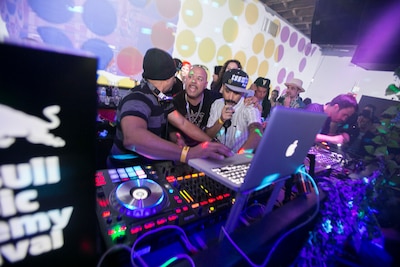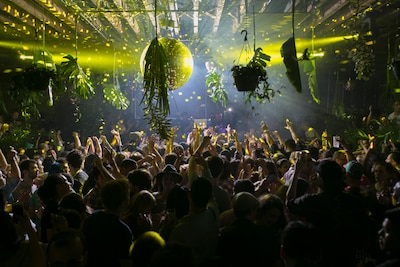 Yardcore: Brooklyn Bashment
Jamaica might be the original home of dancehall, but New York City can certainly lay claim to some of the genre's shining moments. As part of the festival we brought a wide range of current, future and pioneering dancehall artists together for a massive, free daytime party in Brooklyn. Featuring a special set by dub master and sound system ruler King Jammy, the event also included performances from Jamaica's Assassin, Lisa Hyper, and Tifa, and Brooklyn's Kranium, Ricky Blaze, Mixpak Sound, and Federation Sound.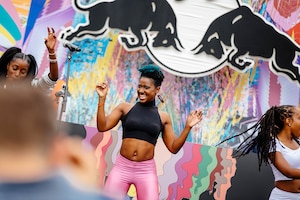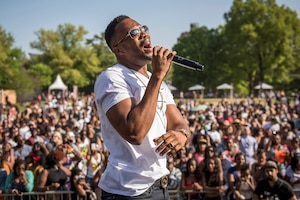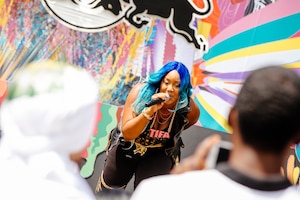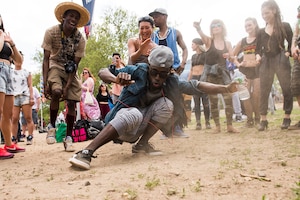 Nothing Changes: Raw Sound Transgression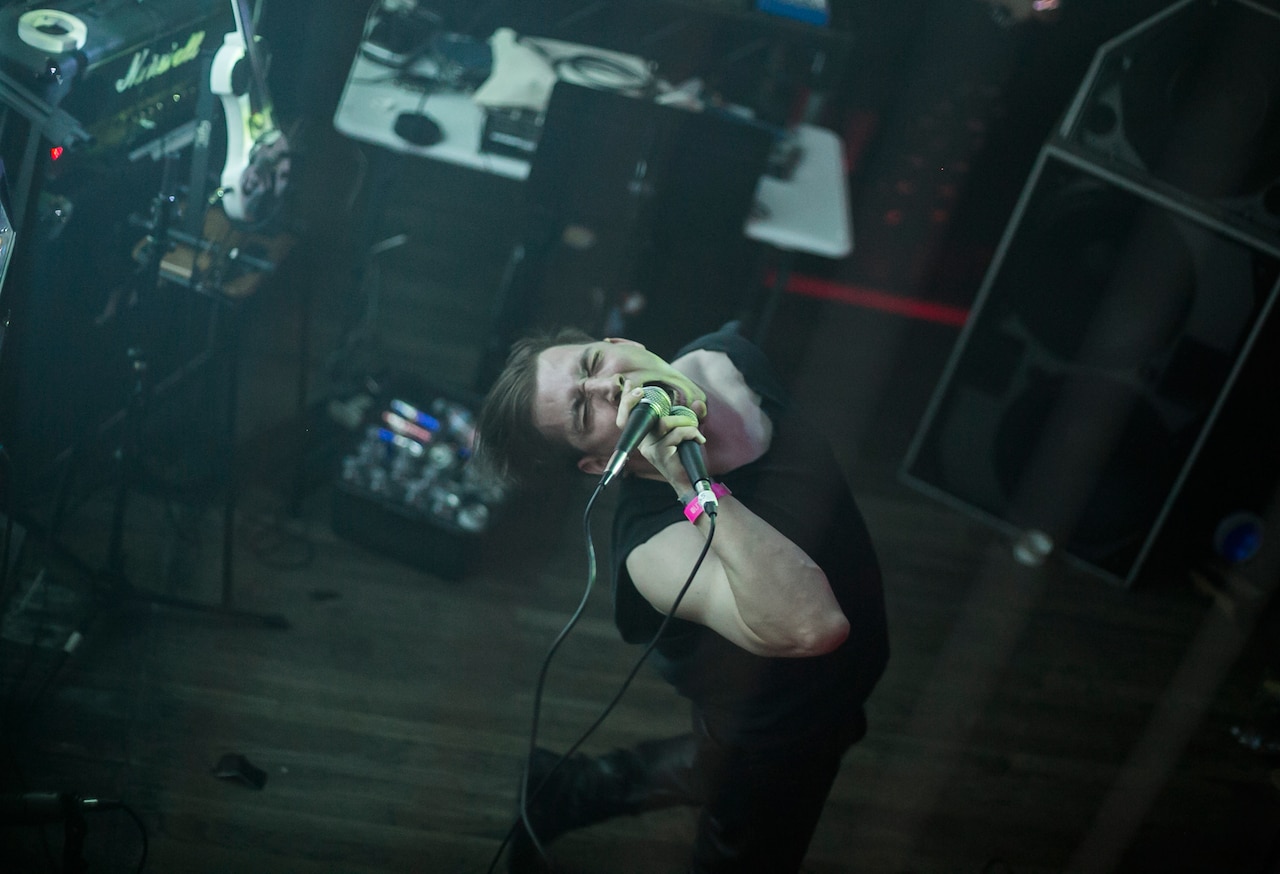 We worked with the Nothing Changes crew to take advantage of New York City's best sounding club with a lineup of experimental luminaries like Japanese noise pioneer Merzbow, Genesis P-Orridge & Aaron Dilloway of Wolf Eyes (performing Psychic TV's Electric Newspapers for the first time), Ron Morelli, Pharmakon, Prurient (presenting his seminal album Pleasure Ground for the first time), Marshstepper, and Uniform.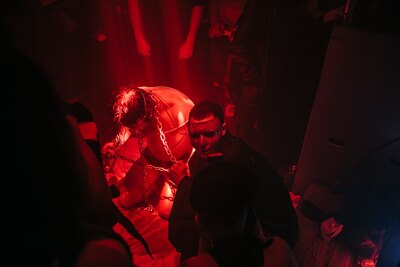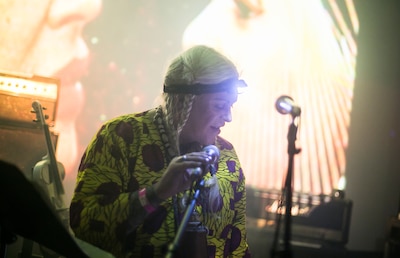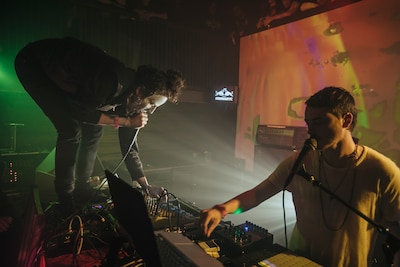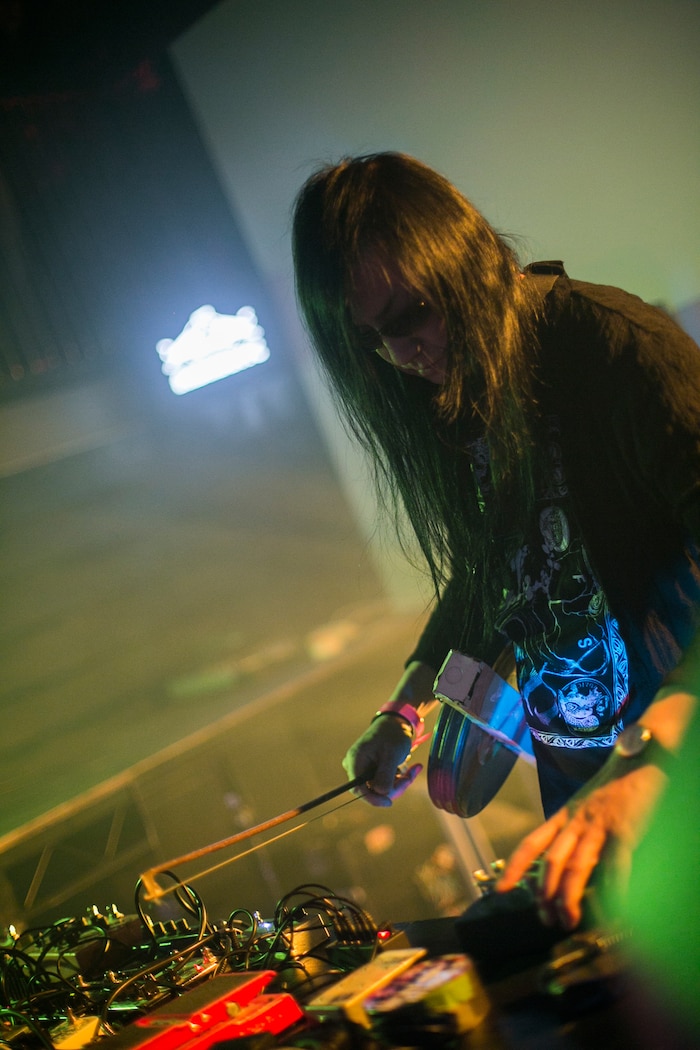 100 Disciplines: A Composition for 20 Performers by Kid Millions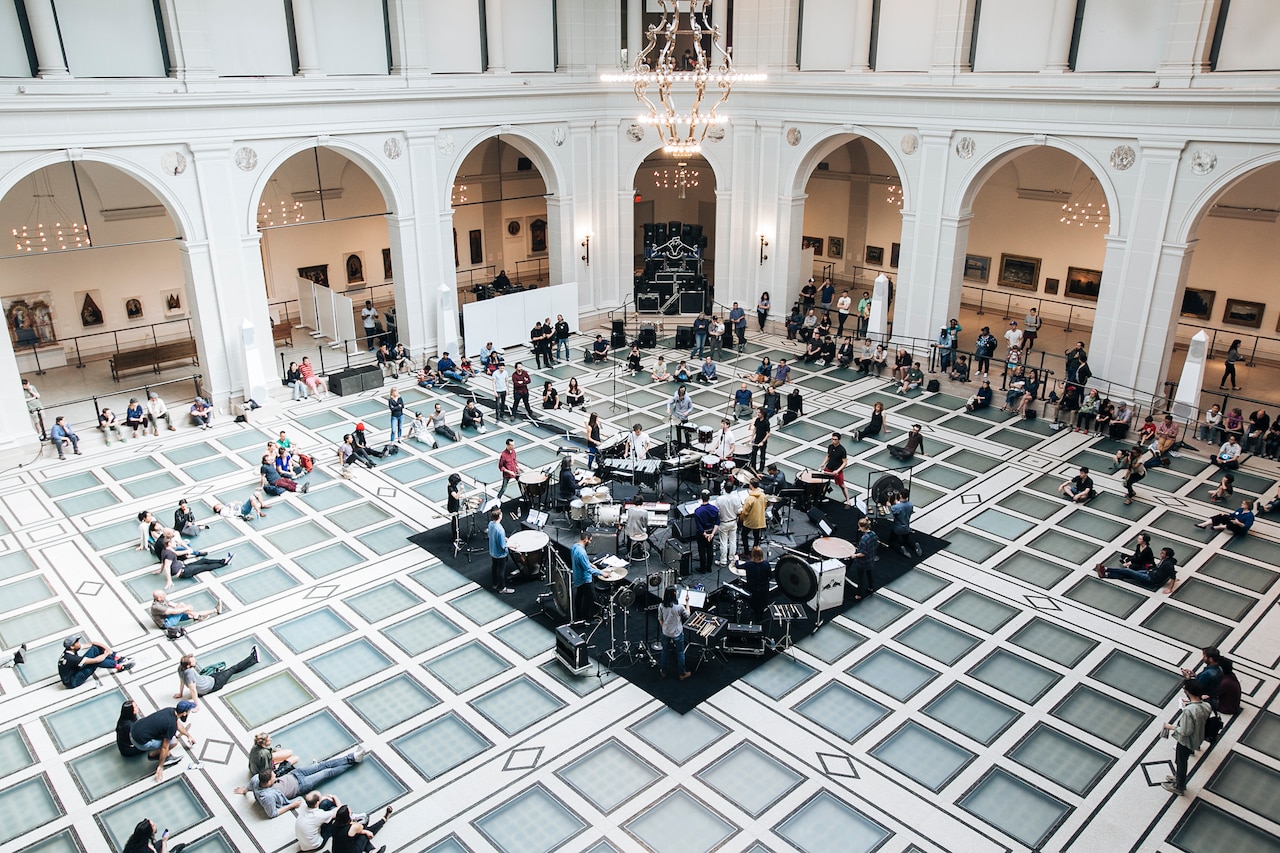 We teamed up with acclaimed drummer Kid Millions to bring a troupe of percussionists to Brooklyn Museum's magnificent Beaux-Arts Court for 100 Disciplines, a composition that generates a large part of its sound through the feedback, drones and overtones of its many percussion instruments. Says Millions, 100 Disciplines serves as "a programmatic memory map of my last 20 years in New York City. The title refers to the host of methods and tactics one might draw upon to navigate this city as a creative artist."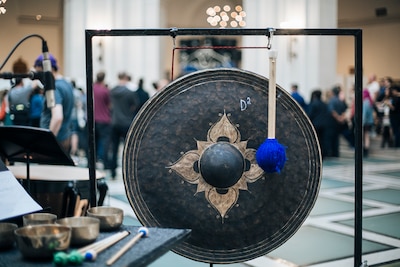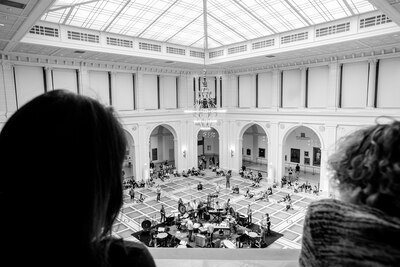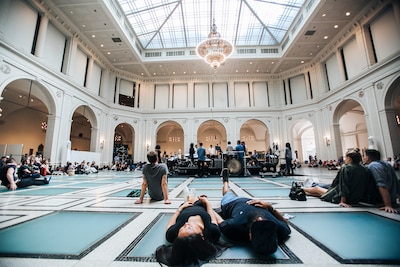 To capture the unique event, we worked with Littlstar and Koncept VR to take people inside the premiere of his composition (literally). A 360 degree video, you can click play below and use your mouse or arrow keys to view things from just about any angle you can imagine.
One of the major projects of the festival was a documentary called Revolutions On Air: The Golden Era of New York Radio 1980 - 1988. It's the story of mix show legends and studio wizards like Shep Pettibone, Tony Humphries, The Latin Rascals, Marley Marl, and Kool DJ Red Alert – innovators whose "anything goes" attitude pushed the emerging hip hop, electro, freestyle, and house music scenes and kept radio listeners citywide hooked to their tape decks in order to record these now-classic mixes.
To support the documentary, we brought some of the main players from the film together for a roundtable discussion. They were joined by fellow pioneers that didn't appear in the film like Chuck Chillout and Aldo Marin.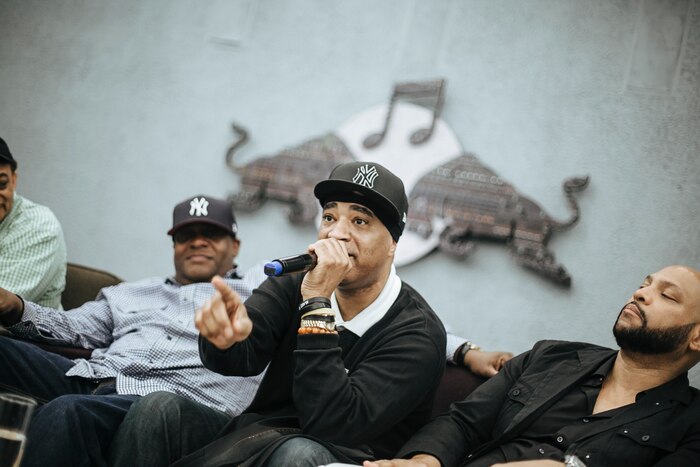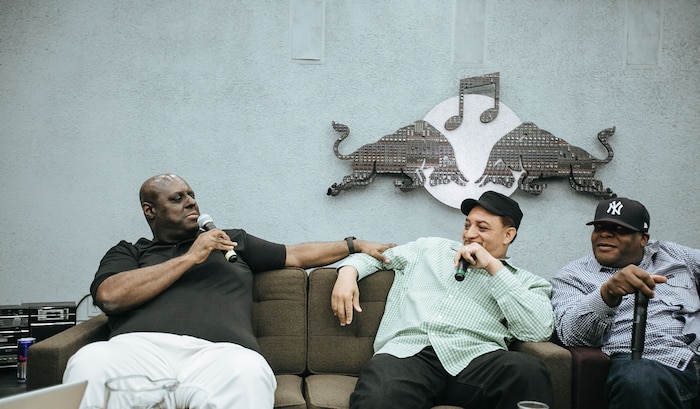 On our website, meanwhile, we published additonal interviews and an infographic showcasing just how complicated their seminal mixes really were. And RBMA Radio devoted a day each week to premiering classic mixes and revealing interviews.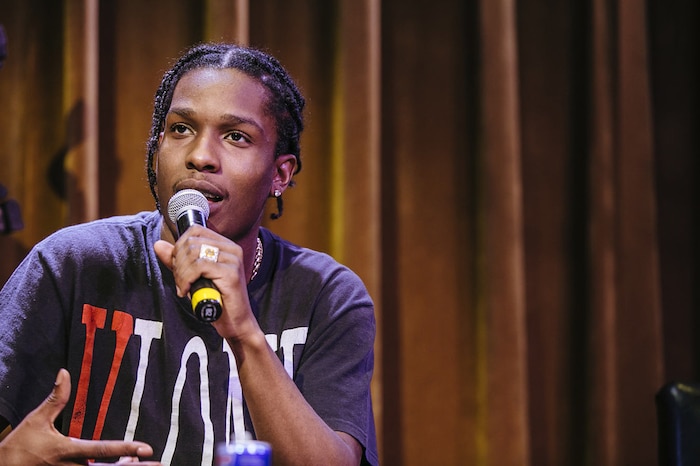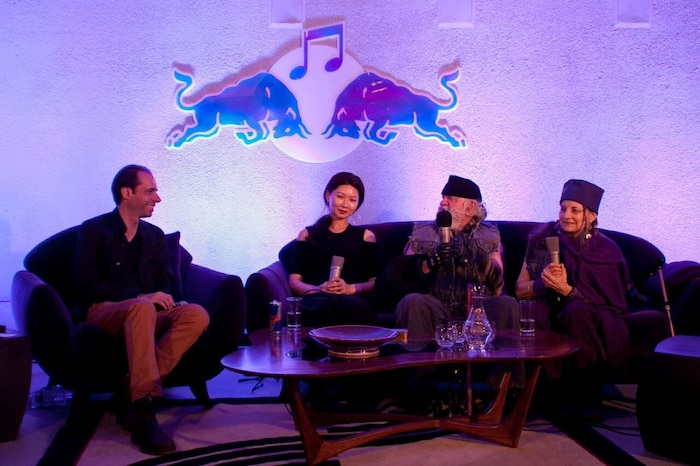 Echoing our commitment to education, we put on a number of conversations throughout the festival in which a variety of artists shared the wisdom that they've learned through their years in the business.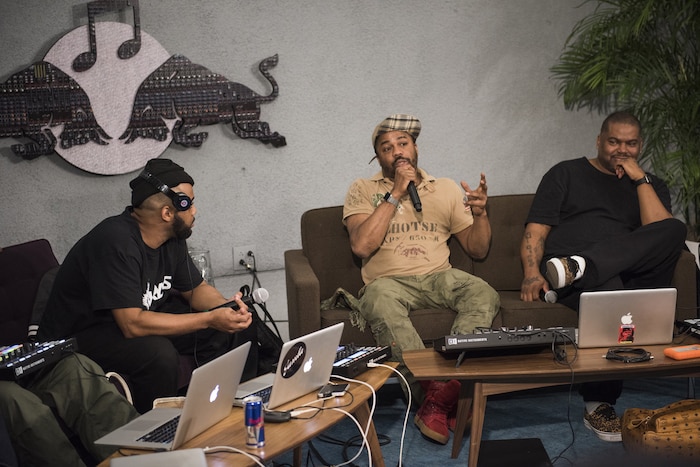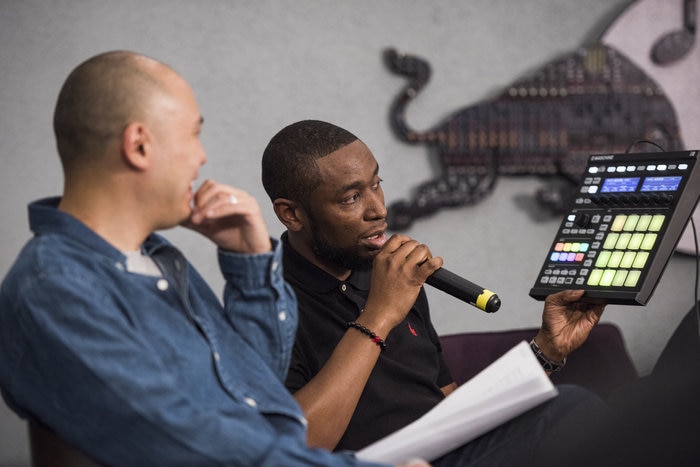 Funk legend George Clinton, avant-garde icon La Monte Young, and rap superstar A$AP Rocky all sat down for in-depth chats about their careers. And we partnered with Native Instruments to put together a roundtable discussion with some of hip hop's most innovative producers: Just Blaze, Khrysis, 9th Wonder and Che Pope. Hit the pictures with play buttons above to view the conversations in full.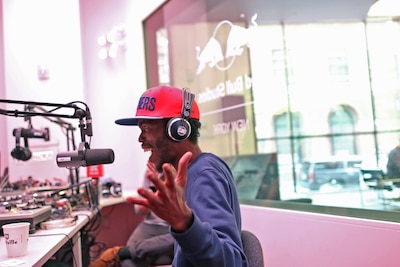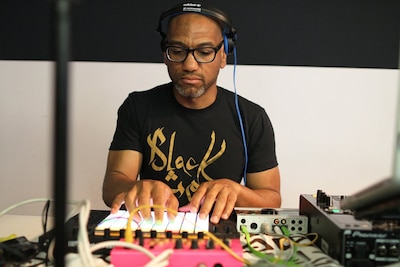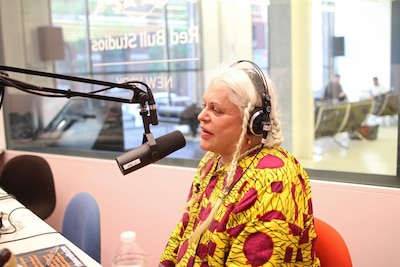 Throughout the month of May, RBMA Radio broadcasted live from Red Bull Studios New York, playing host to more than 120 guests. Interviews with legends like George Clinton, Genesis P-Orridge and King Jammy were obvious highlights, but we also dug into the city's rich musical history with the likes of Frankie Bones, Kurtis Mantronik and DJ Red Alert.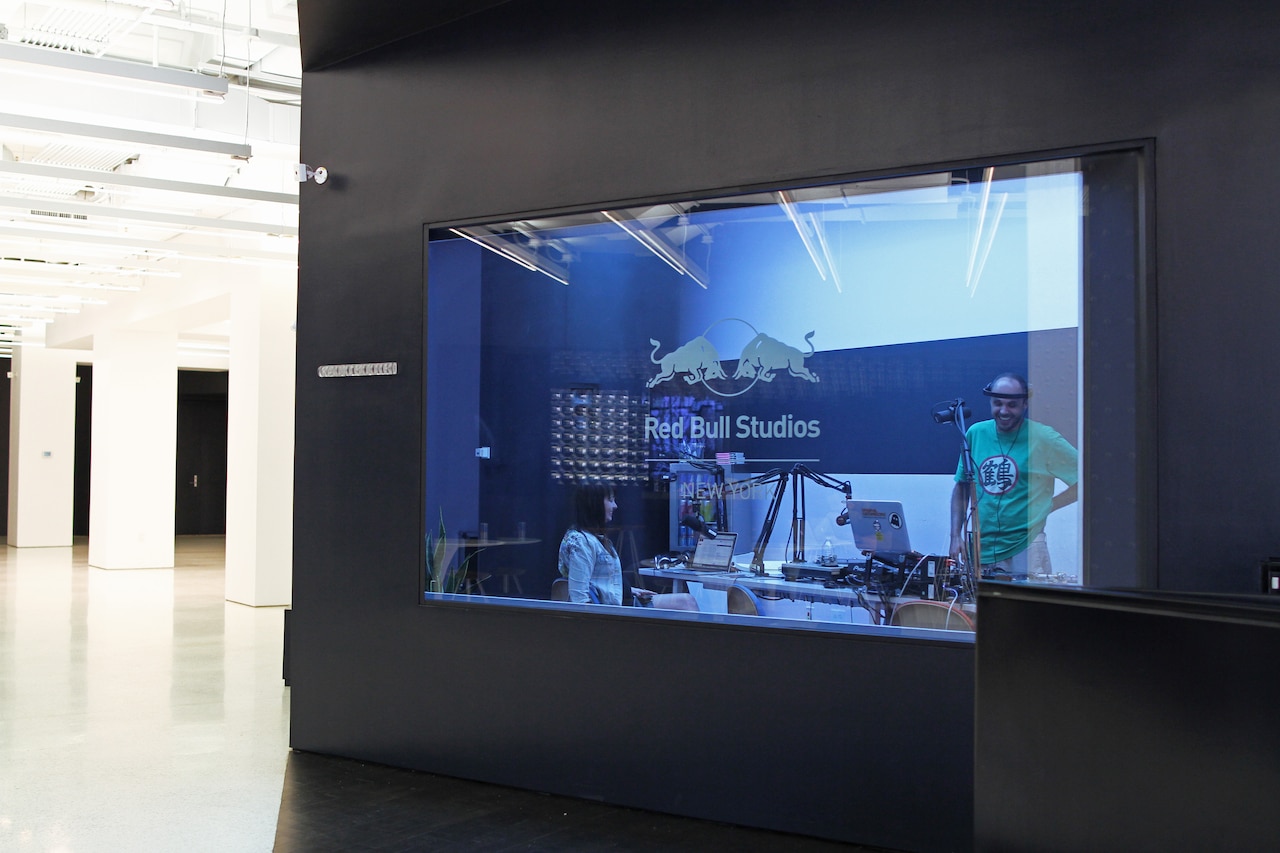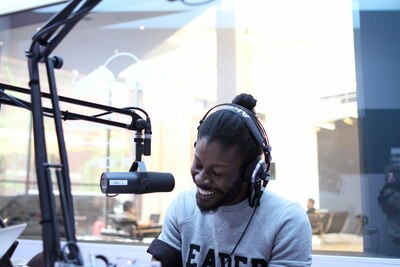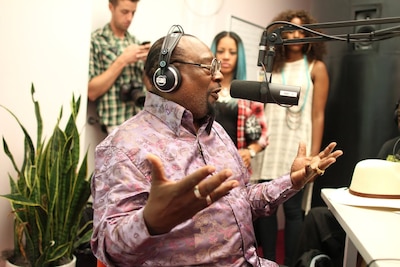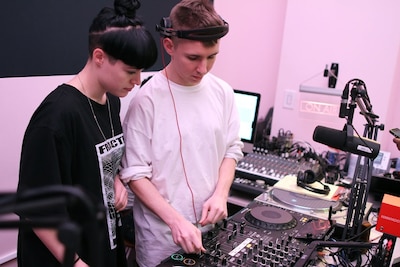 Exclusive DJ mixes came from Joey Anderson, DJ Spinna, and The DFA's Nancy Whang, all of whom came through to take over our turntables, while other shows went deep with standout labels such as Tri Angle, L.I.E.S. and Captured Tracks. For the record collectors out there, we spoke with vaunted NYC shops like Other Music, A-1, and Academy Records. Conversations with Pharaohe Monch, Teengirl Fantasy, Tanlines, Galcher Lustwerk, Quantic, FaltyDL, MikeQ, and many others took us from The Bronx to Brooklyn and back, proving once again that New York City is a place that always has plenty of stories to tell.
Event Artwork
In a similar fashion to our previous two years in NYC, we once again teamed up with Doubleday & Cartwright to commission individual illustrations for every event of the festival.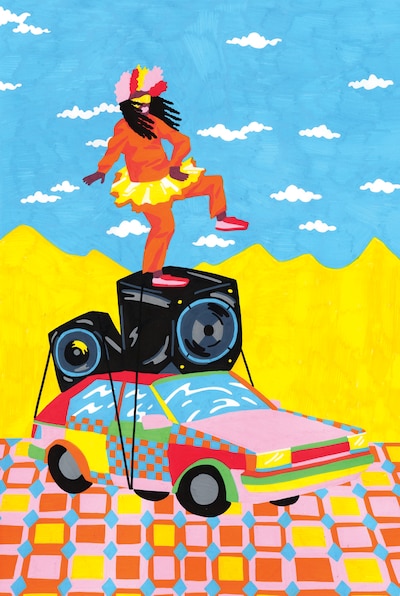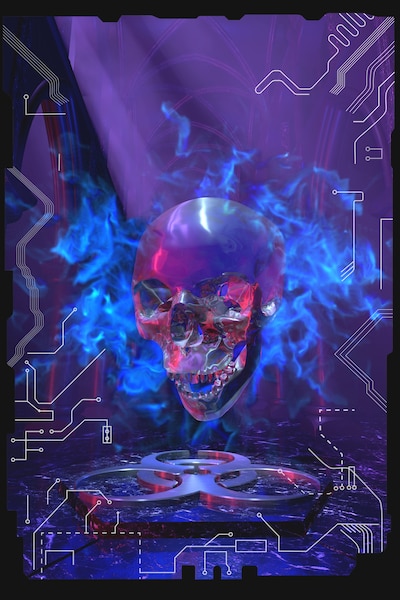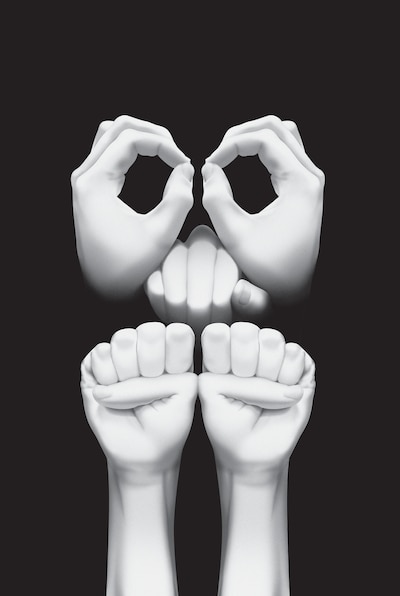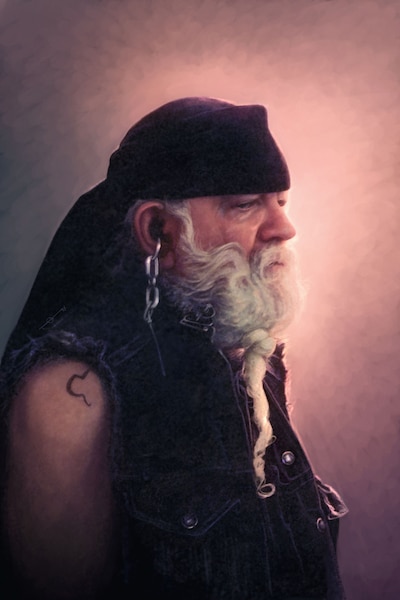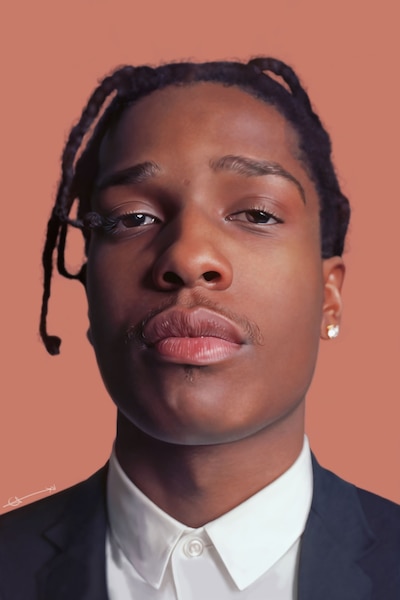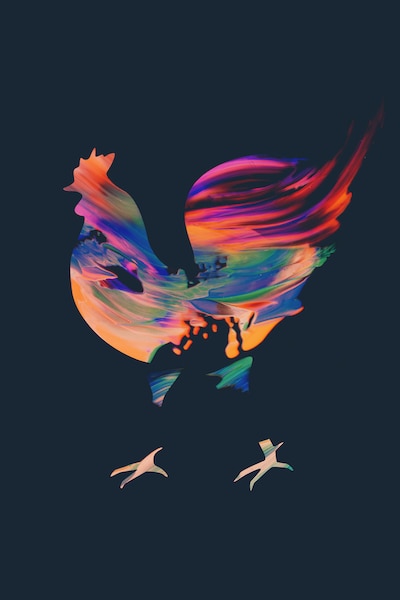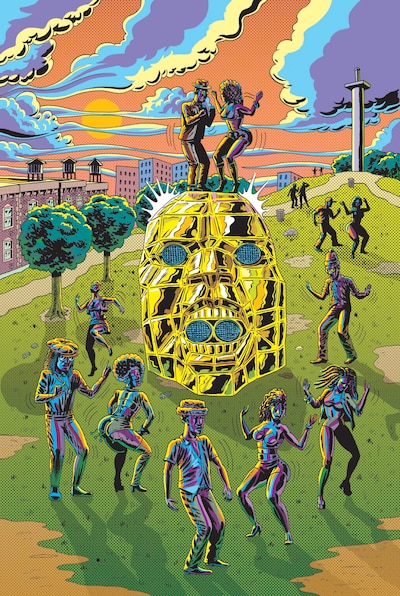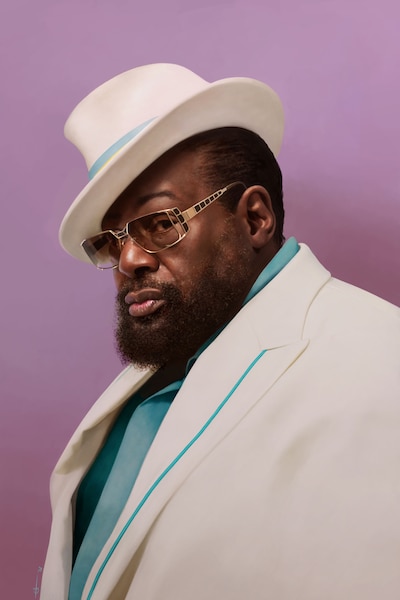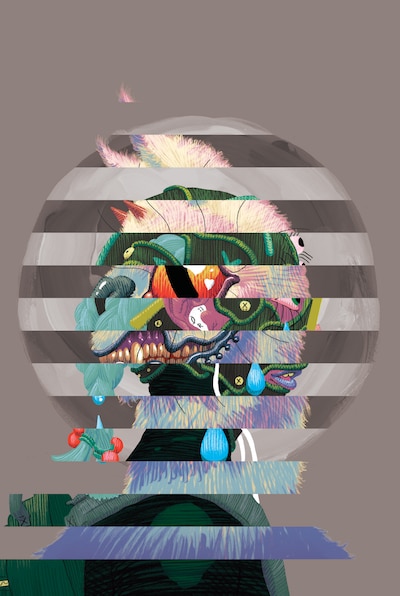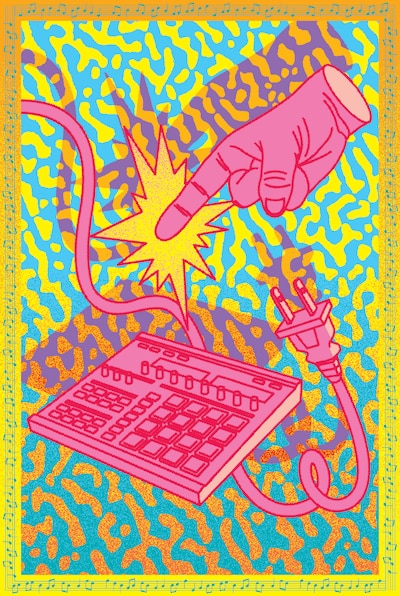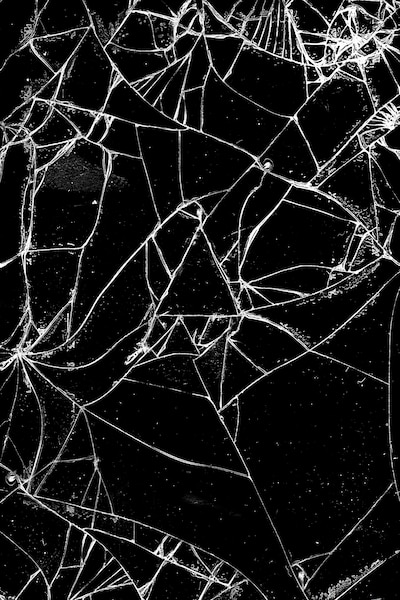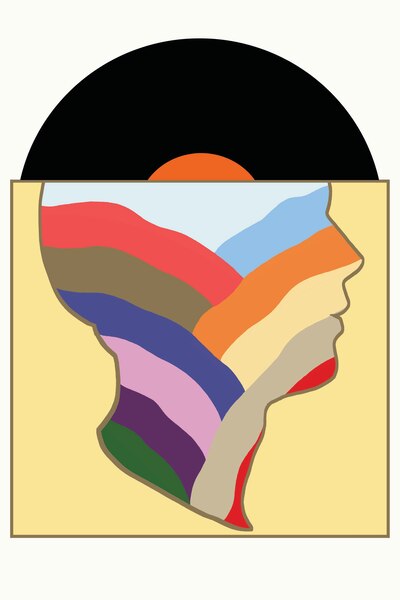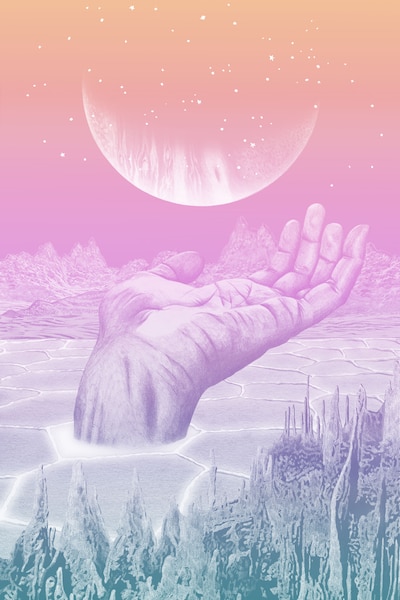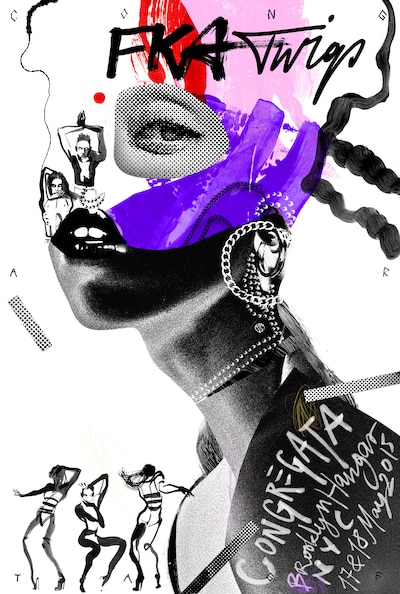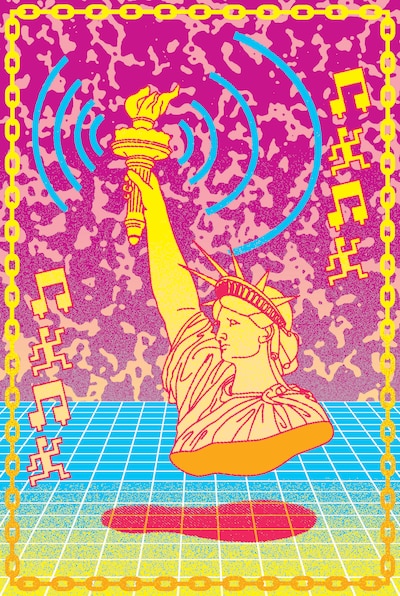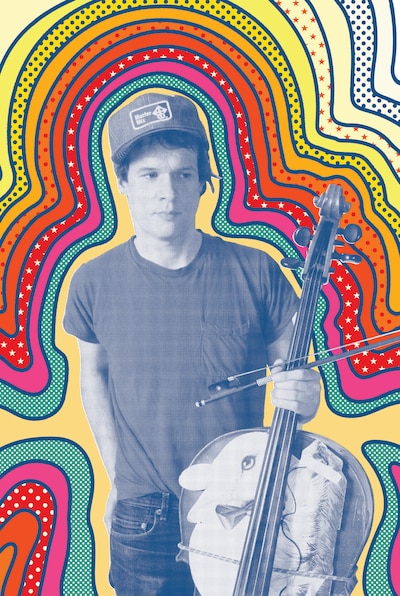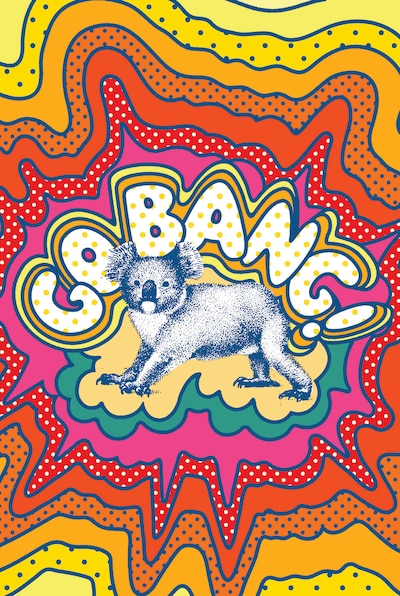 And we worked together to bring this art to life throughout the city.