Red Bull Music Academy Festival Paris 2016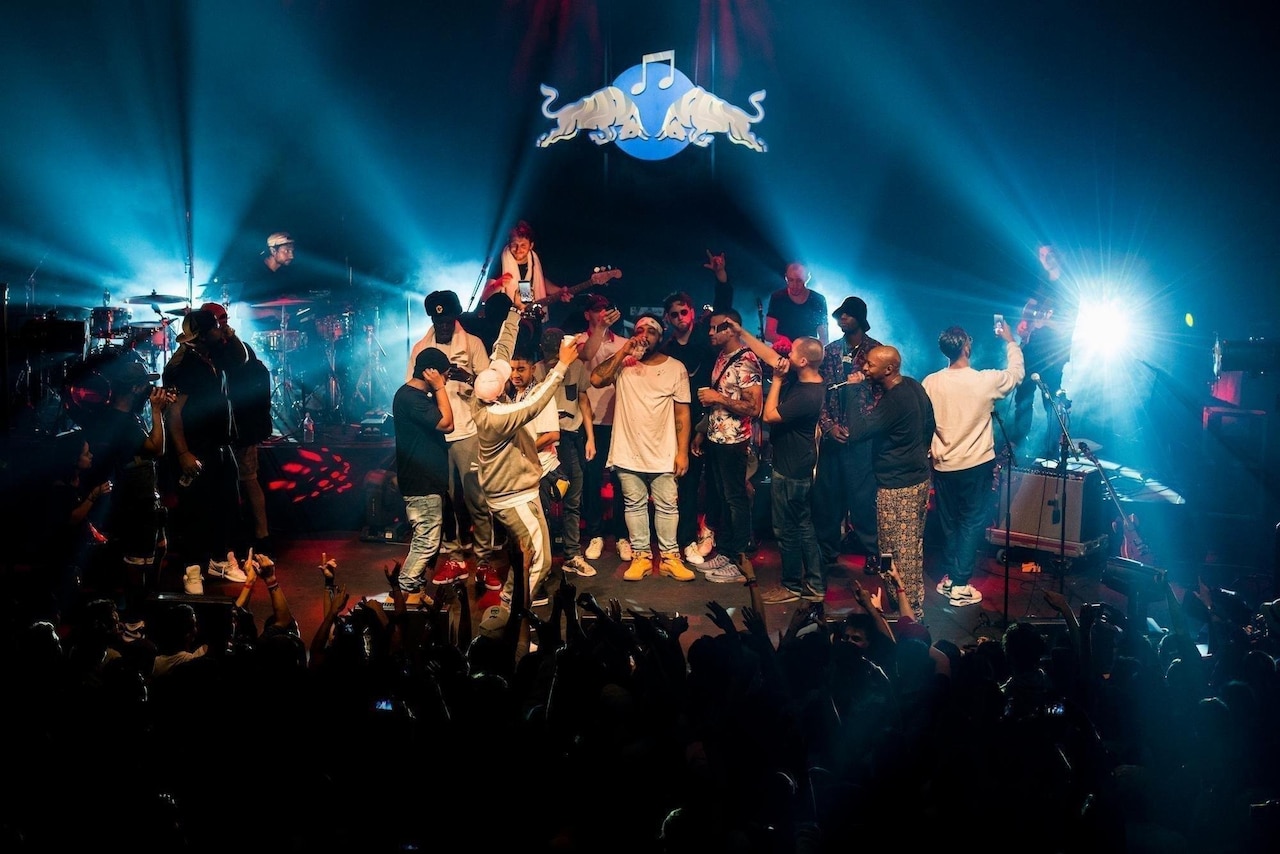 Following the 2015 Academy in Paris, we continued our presence in the city through the creation of an annual festival. Running from September 19 – 24, 2016, the events included concerts, DJ sets, exhibitions and more in venues all over the French capital. Read more below for comprehensive highlights from our first festival in Paris.
Thurston Moore presents "Rebellion of Joy"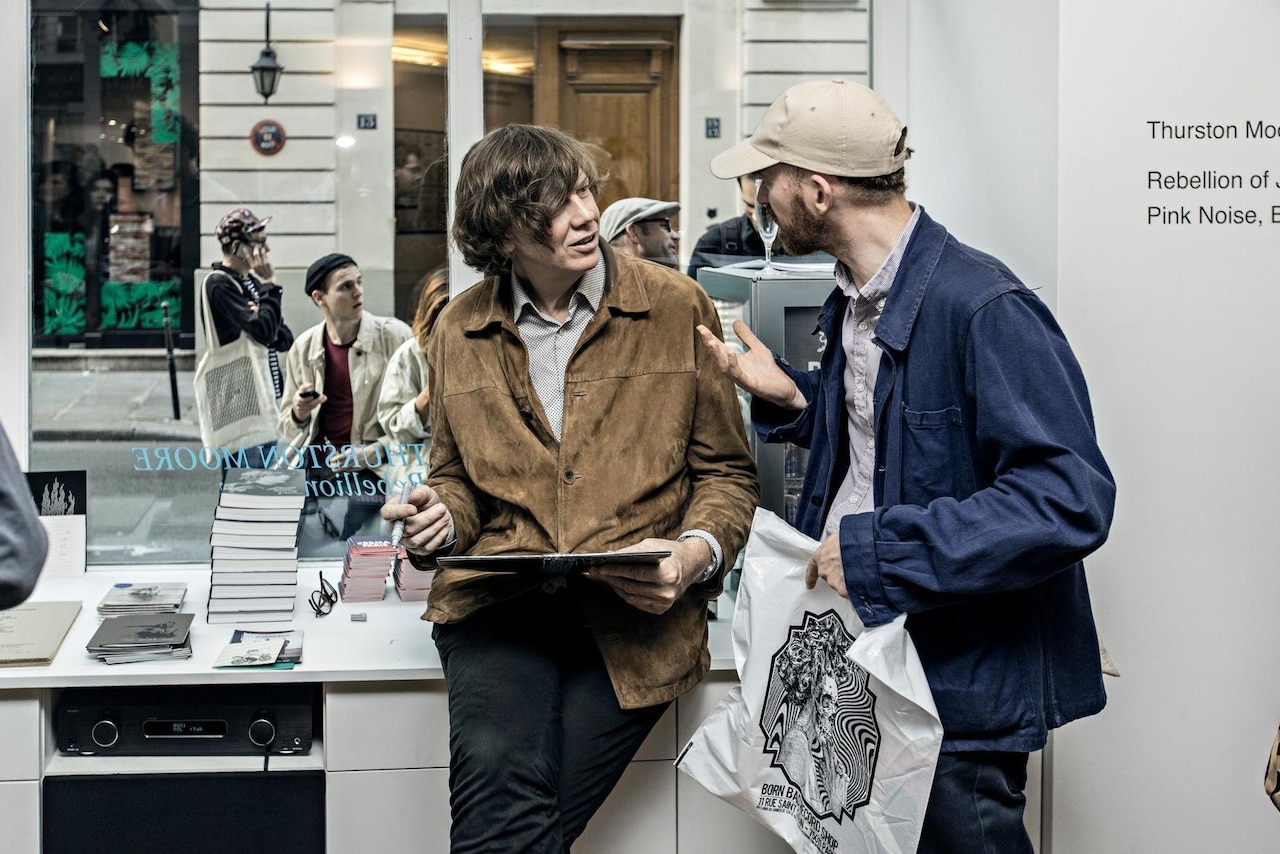 We gave carte blanche to the American musician, publisher and writer Thurston Moore for an exhibition combining personal drawings, collages and archival material. Inspired by the underground figures who have crossed his path over the past forty years — among them Mayhem, Yoko Ono, Raymond Pettibon, Henri Chopin, Cameron Jamie, Savage Pencil and many others — Moore's exhibition was accompanied by a soundtrack recorded specially for the occasion during a week-long residency at Red Bull Studios Paris, with limited edition signed copies handed out to the musician's fans during the opening.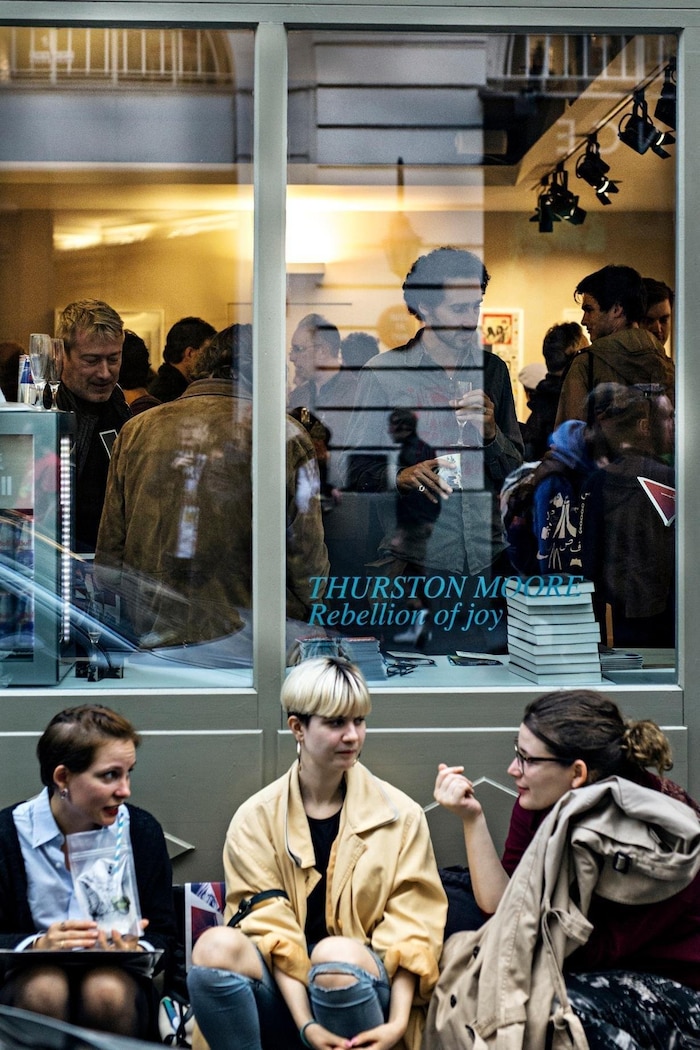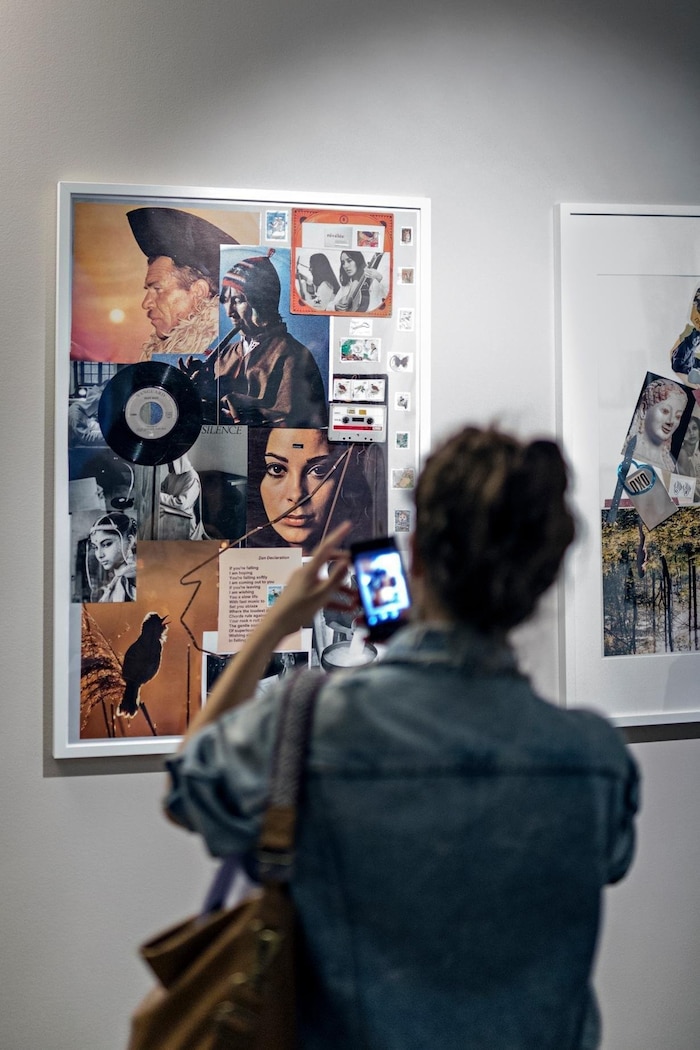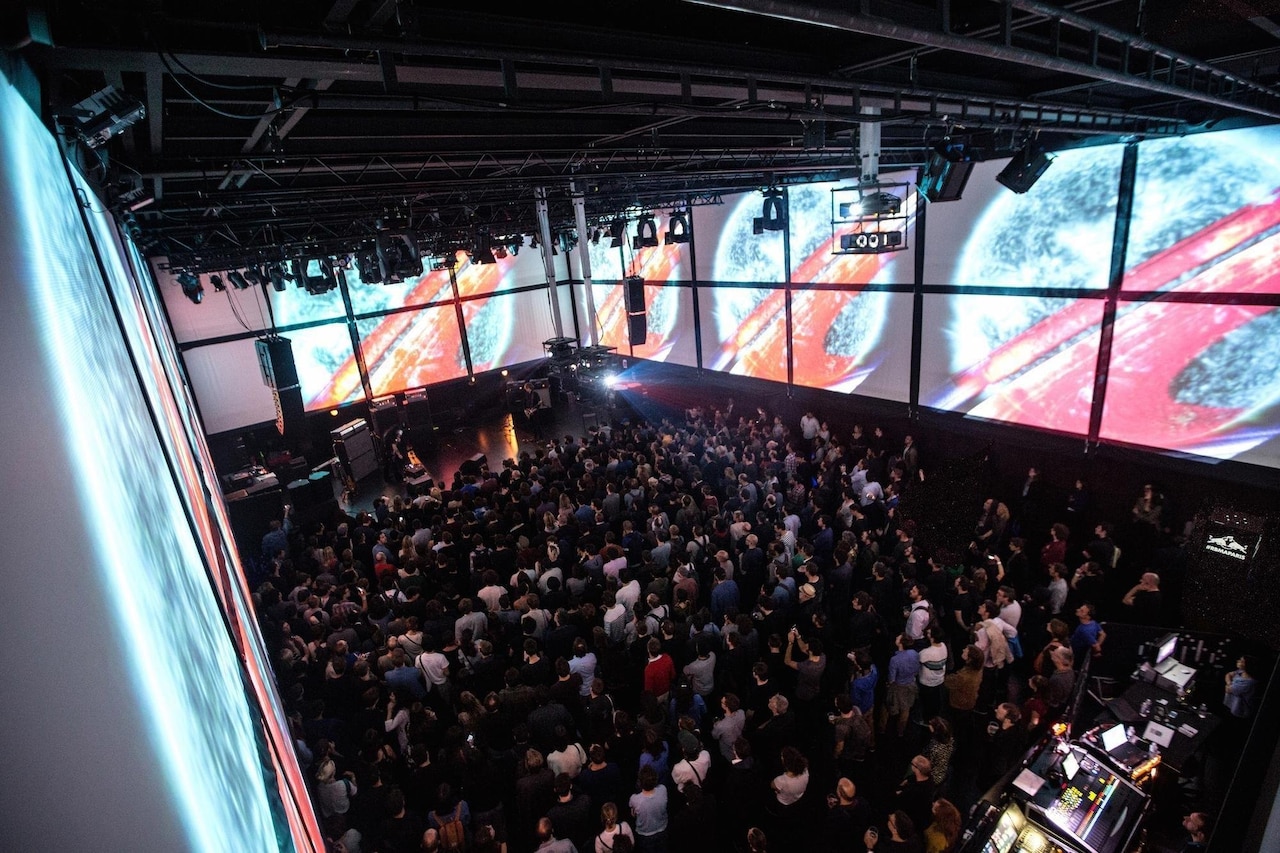 We returned to Gaîté Lyrique, our 2015 Academy HQ, for an event combining live performances and 360-degree projections on screens in the main room. Pioneers of noise and experimental rock, the French band Sister Iodine kicked things off. The limits of their instruments were tested in the light of visual design produced by the artists Zofie Taueber and Machine Molle. After, English electronic firebrand Powell took over before Thurston Moore and Stephen O'Malley made a rare joint appearance. For more than an hour, the former Sonic Youth frontman and one half of Sunn O))) riffed ferociously, accompanied by images from the film Comet Review by Radieux Radio.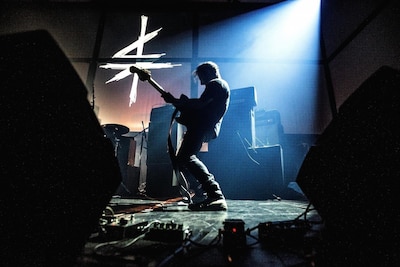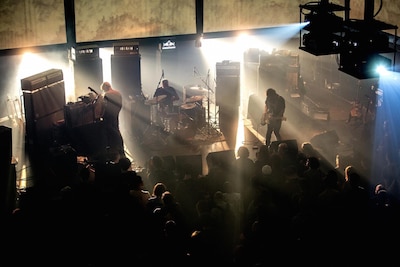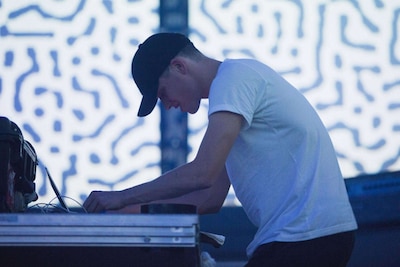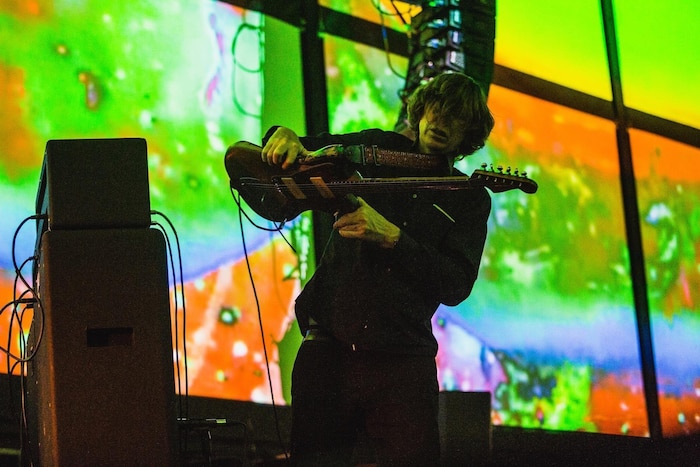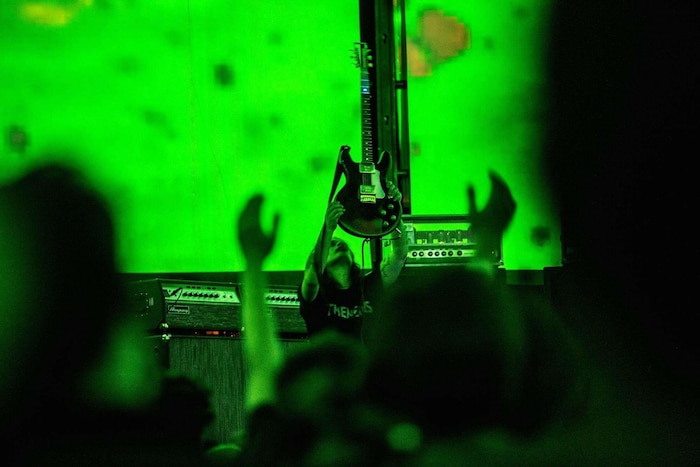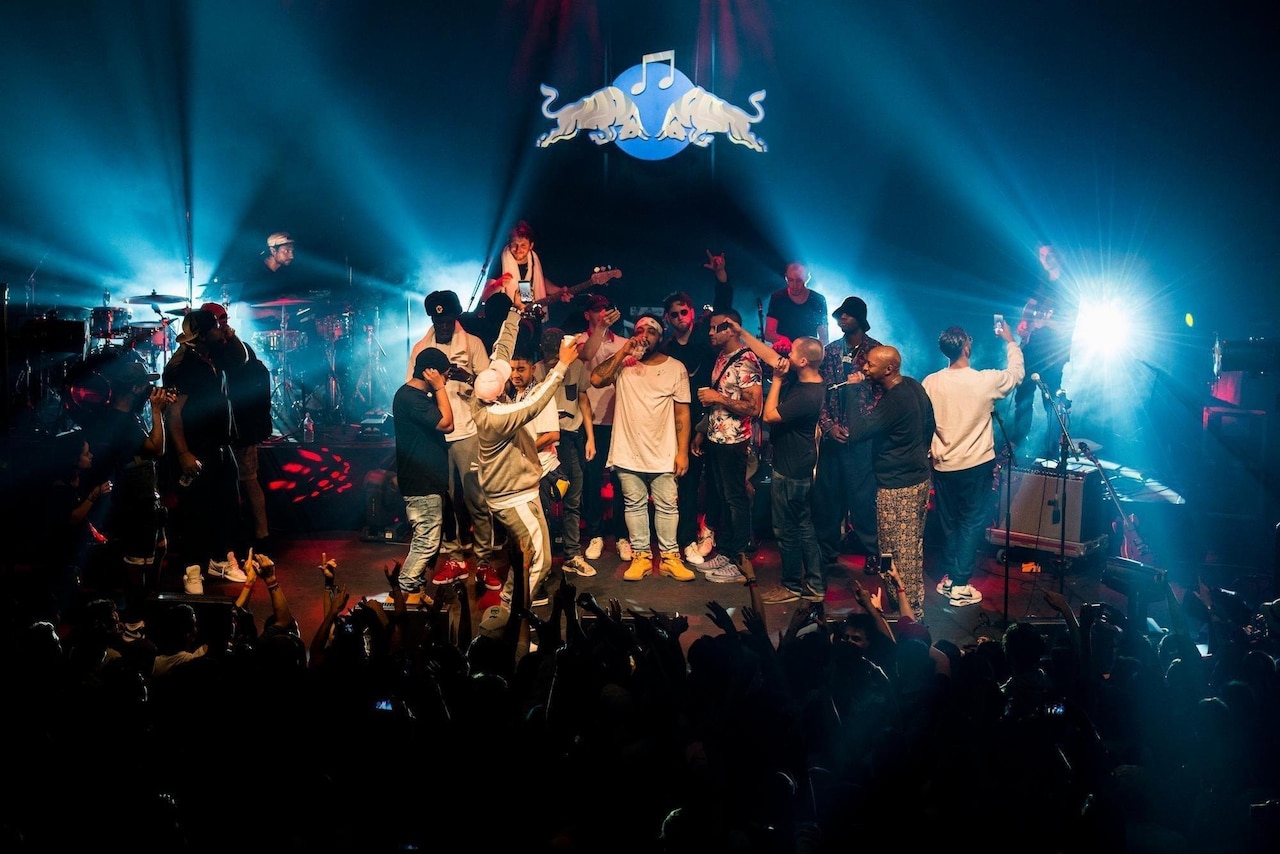 With Oxmo Puccino as honorary MC, this hip-hop get-together featured twelve artists performing for over two hours on the stage at La Cigale: Ärsenik, Jazzy Bazz, Deen Burbigo, S Pri Noir, Espiiem, A2H, Dinos Punchlinovic, Bon Gamin, Panama Bende and Take A Mic, as well as producer Nodey creating beats on the fly and Supa! leading the proceedings on the decks.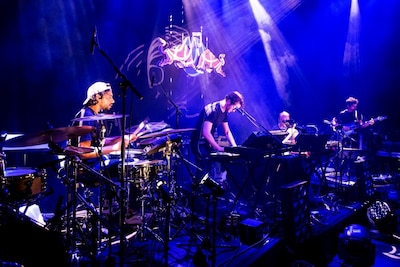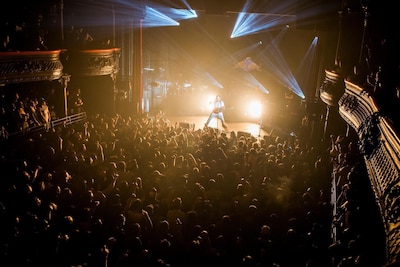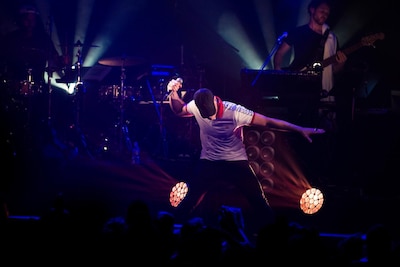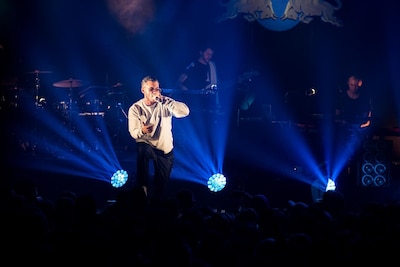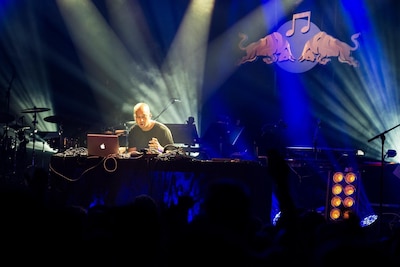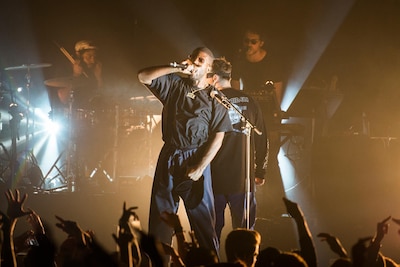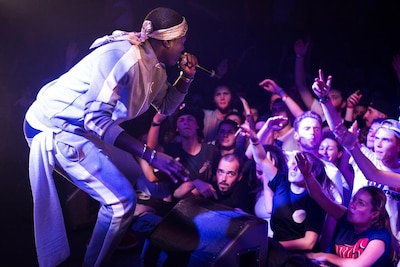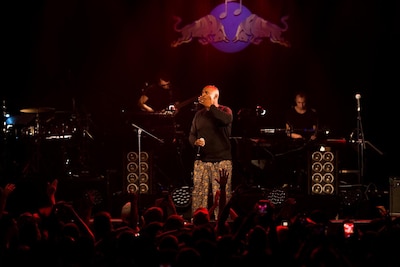 Une Ballade Nocturne à Pigalle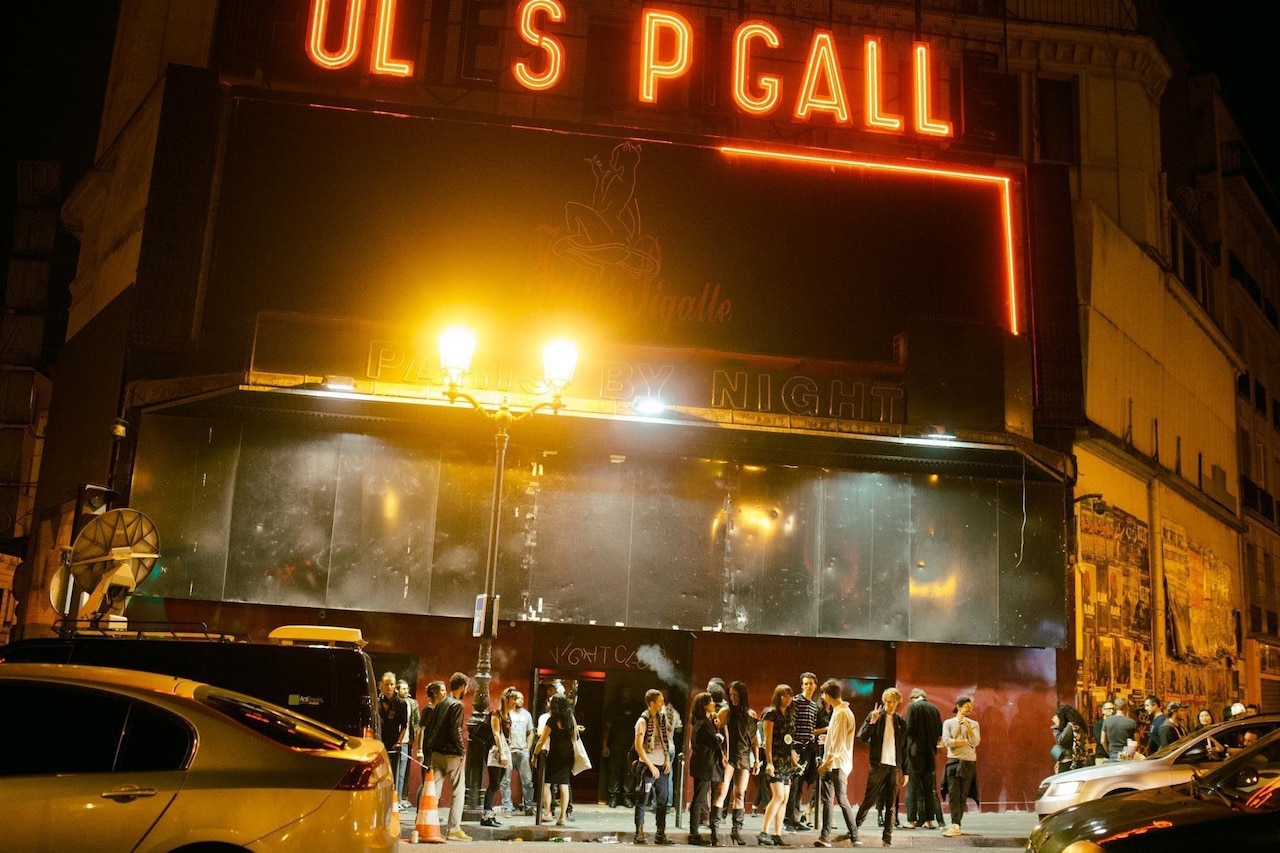 This roving night took over Pigalle for a grand nocturnal tour of the neighbourhood's concert venues, bars, clubs, museums and private homes.
At Phono Museum — Pigalle's well-kept secret dedicated to the history of sound recording — English musician Jarvis Cocker arrived with a selection of records from his personal collection, testing their sonic characteristics before a live audience on the many machines (phonographs, gramophones, electrophones and more) that constitute the museum's collection. At La Boule Noire, saxophonist Thomas de Pourquery blasted a tribute to Sun Ra, following performances by RBMA alumni Larry Gus and Matias Aguayo accompanied by his new band, the Desdemonas.
Dodi El Sherbini, Nxxxxxs, Sky H1, Uli K, OK Lou and Malibu, the two French participants selected for RBMA Montreal 2016, shared the stage at Carmen, while authors Simon Liberati, Jean-Noel Orengo and Eva Ionesco read some of their texts set to a Pilooski soundtrack at Villa Clara.
As a last minute surprise, Hot Chip's Alexis Taylor and Parisian pianist Chassol played all night on the Cotton Club piano, one of Pigalle's oldest hostess bars. A stone's throw away at Chez Moune, Europe's first female cabaret, Jarvis Cocker and Sonic Boom of Spacemen 3 were on the bill alongside Juniore and Mécanique Ondulatoire programmer, Topper Harley.
Over at the Titan, VR The Legend, Yannick Do, Bamao Yende, Manaré, Marvy and Siriac Coly took turns behind the decks of the Place de Clichy club. Elsewhere, incendiary rappers Mykki Blanco and Christeene bombarded the Folie's Pigalle with outrageous rhymes and sexual shenanigans alongside Lotic, Toxe and Parisian ballroom activist Kiddy Smile.
Watch performances by Mykki Blanco, Christeene, Larry Gus, Thomas de Pourquery, Kiddy Smile and SKY H1 filmed by ARTE Concert: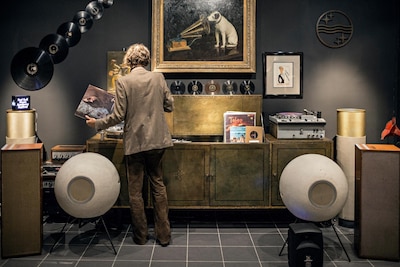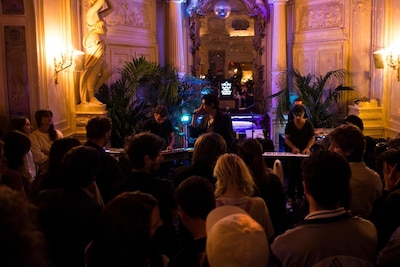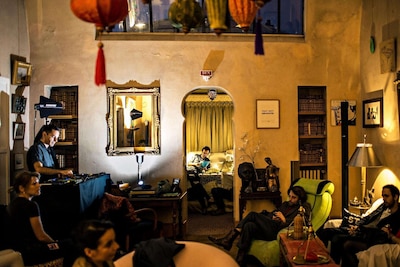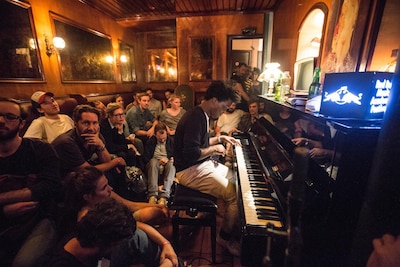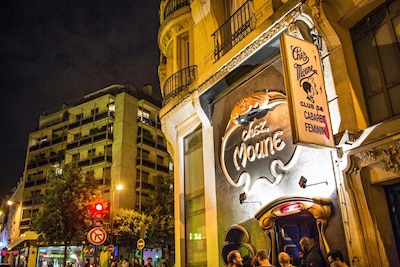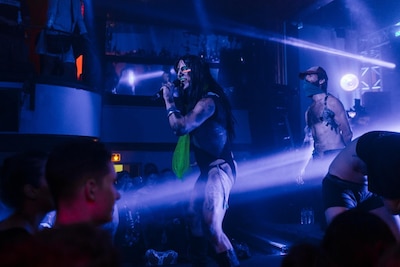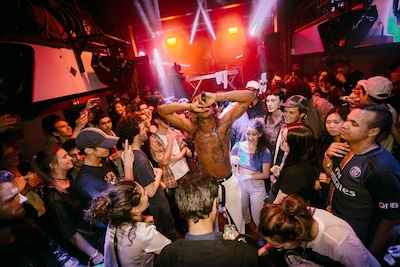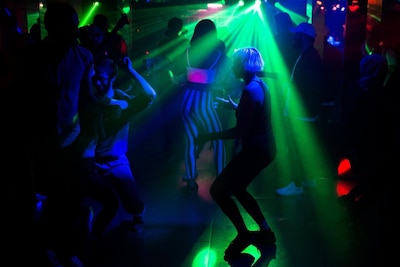 A Conversation with Xavier Veilhan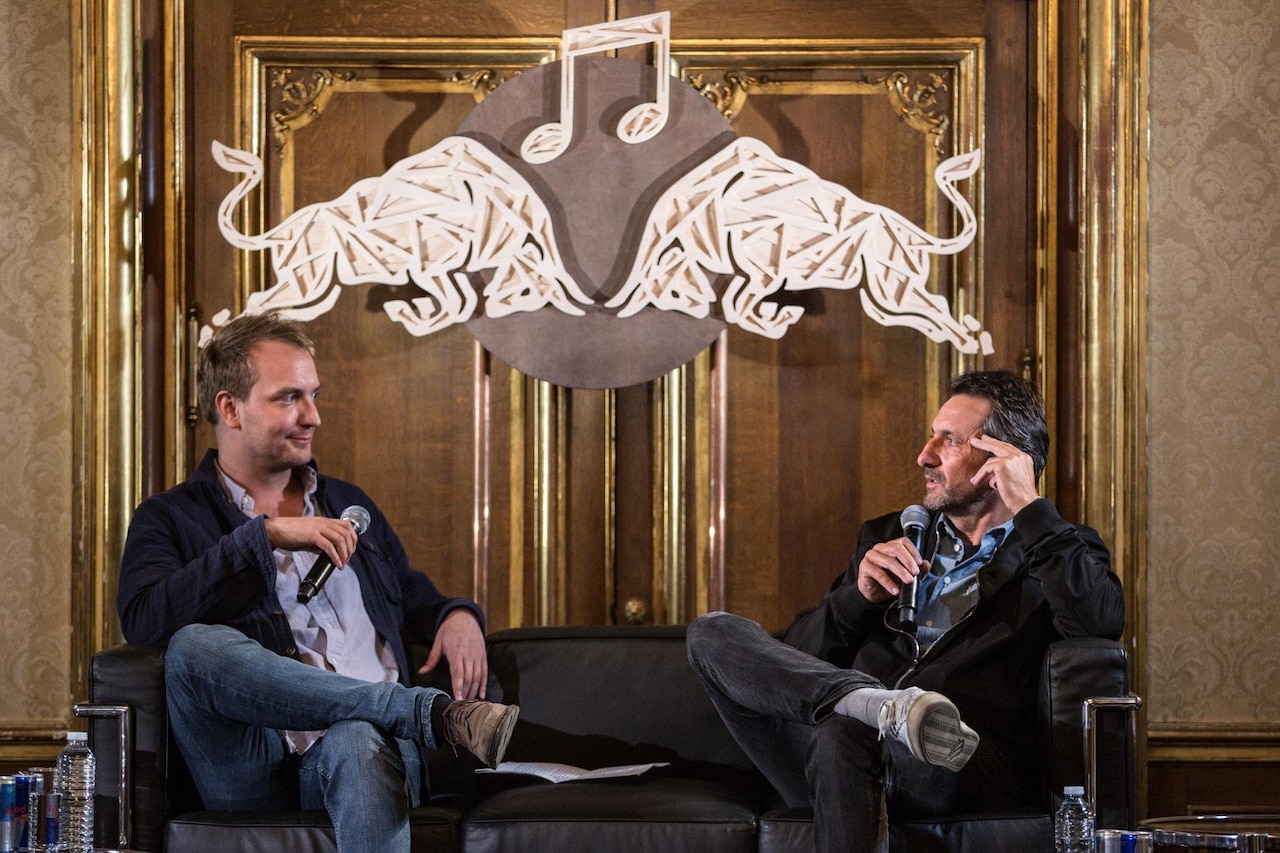 A major figure on the French art scene and France's representative at the 2017 Venice Biennale, Xavier Veilhan discussed his career during a public lecture at Jardins d'Artois. It was an opportunity for the French artist to talk about his recent series of sculptures paying tribute to several major artists including Lee 'Scratch' Perry, Rick Rubin, Giorgio Moroder and Daft Punk, while also reflecting on his collaborations with musicians like Air, Sébastien Tellier, Chassol or Éliane Radigue, a pioneer of electroacoustic music.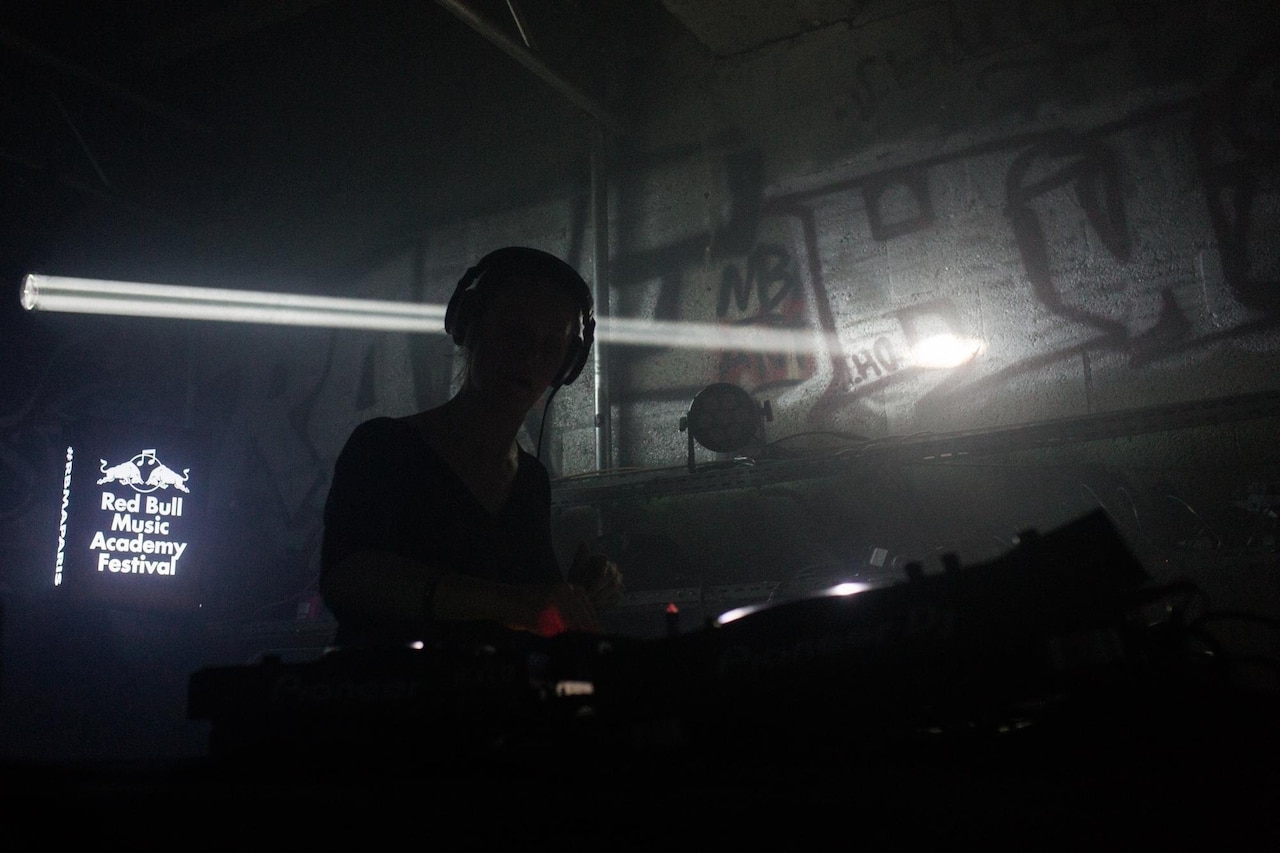 For this all-nighter on the banks of the Seine, Paranoid London's acid transmissions, Dasha Rush's classy techno, the elegant selection's of Palms Trax and a nerdy live show from Parisian producer NSDOS shook the soundsystem at the Nuits Fauves event, before Peverelist and Kowton of Livity Sound and Tessela took over for a back-to-back-back set.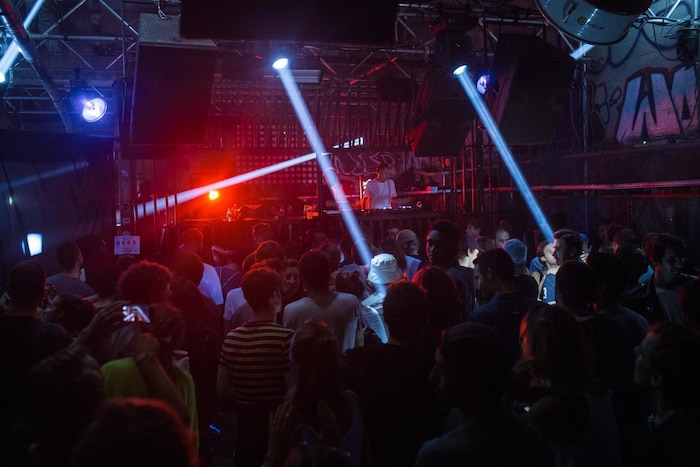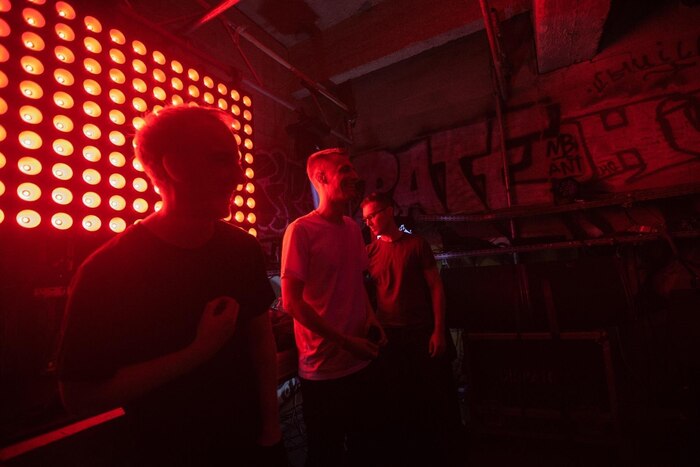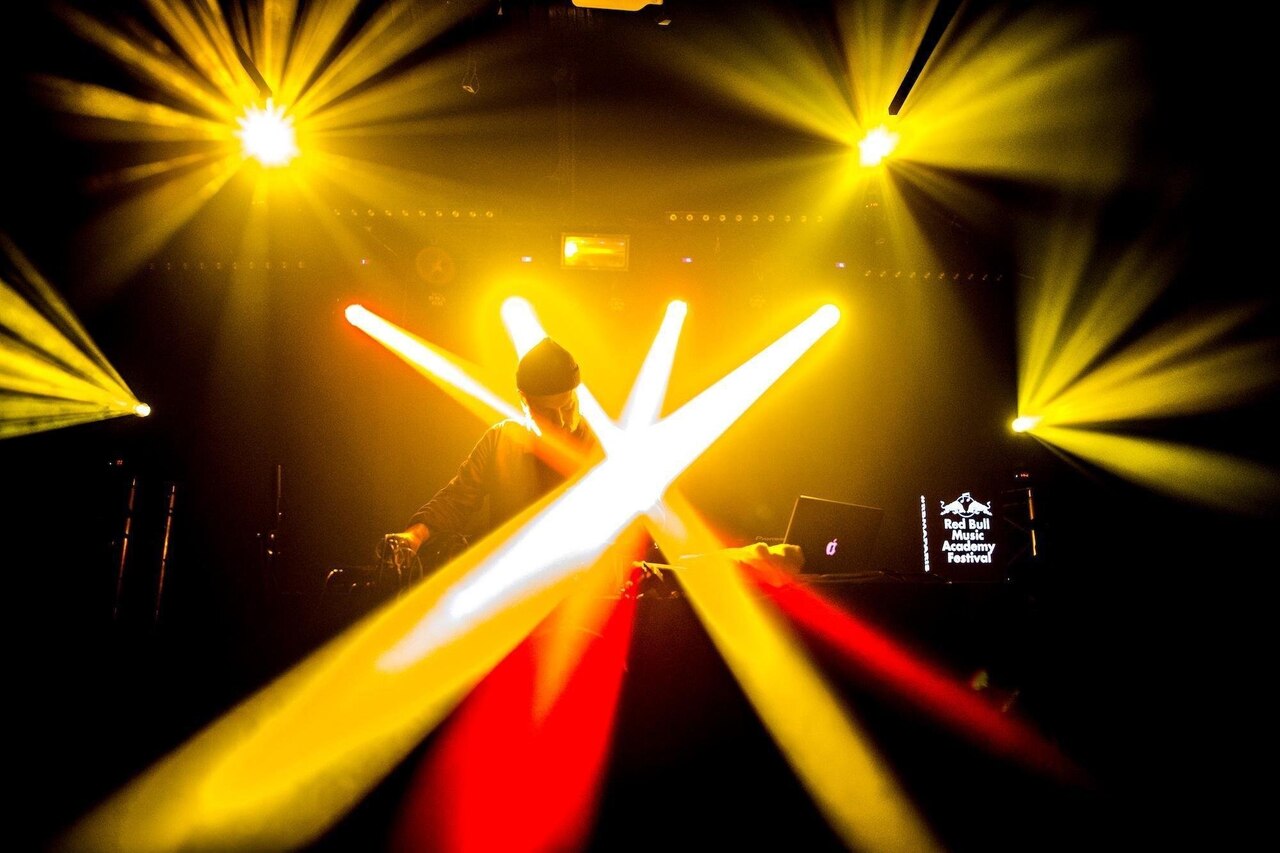 For our closing party, we wrapped things up at the Badaboum in the company of artists untethered from genre, making musical traditions from around the world party together. While electro-funk producer Gary Gritness met Zimbabwean mbira virtuoso Jacob Mafuleni on stage for the first time, Turkish trio Insanlar also made their Parisian debut, with Optimo, Deena Abdelawahed, Débruit, Blackjoy, Isadora Dartial and Parisian collective Mawimbi keeping the party going until dawn.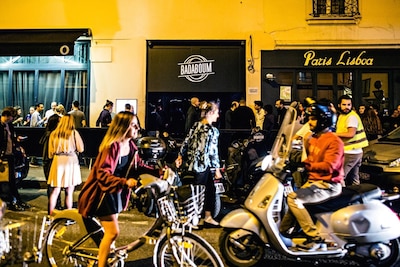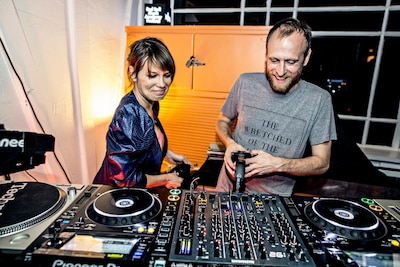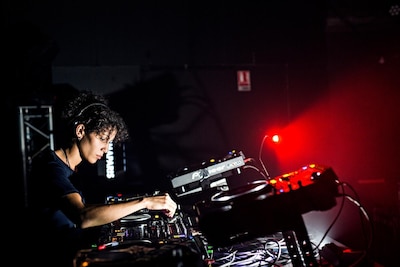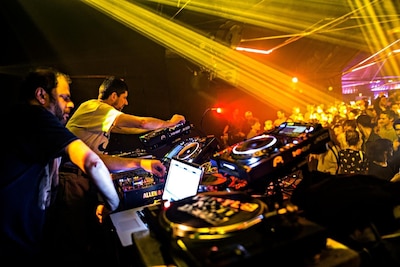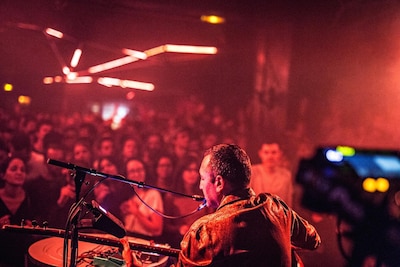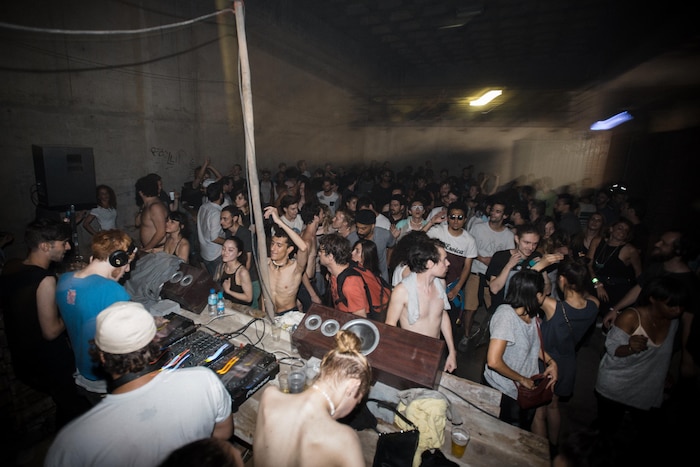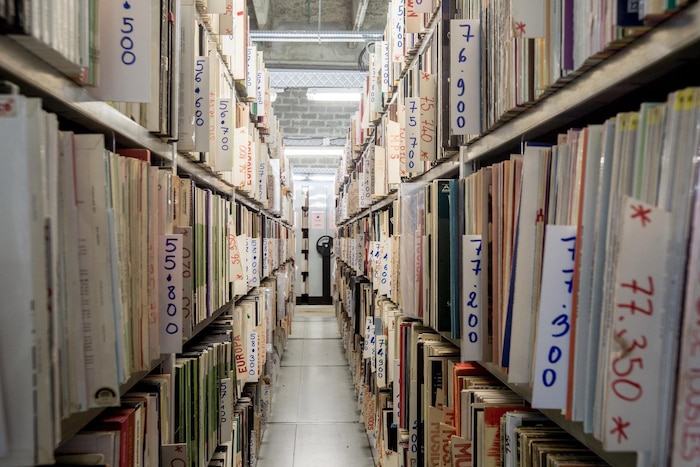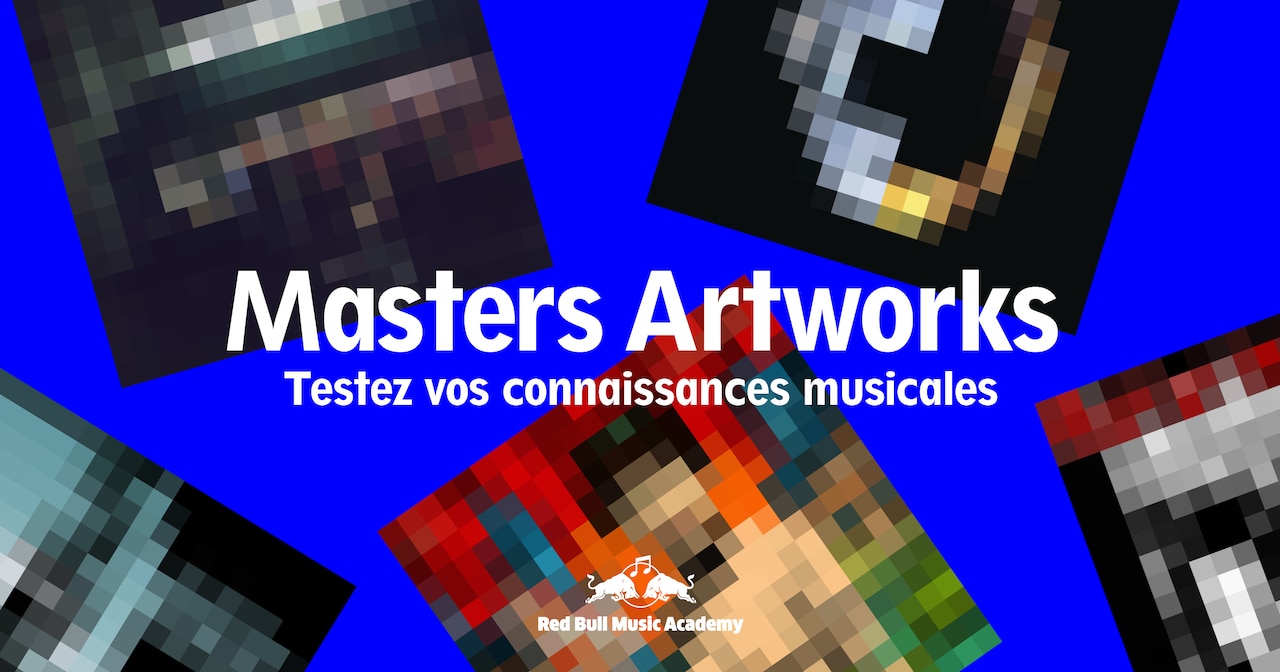 How well do you know your album covers? Masters Artworks is an online game testing players' musical knowledge of graphic design across hundreds of iconic French albums. Encompassing rap, rock, variety and electronic music, find the right record sleeves to reveal the story behind each of them and reach the top of the ranking: win.gs/MastersArtworks
As a continuation of the 2015 Paris Academy, the festival's visual identity was entrusted to Trafik, a graphic design studio based in Lyon.