Red Bull Music Academy Festival Paris 2017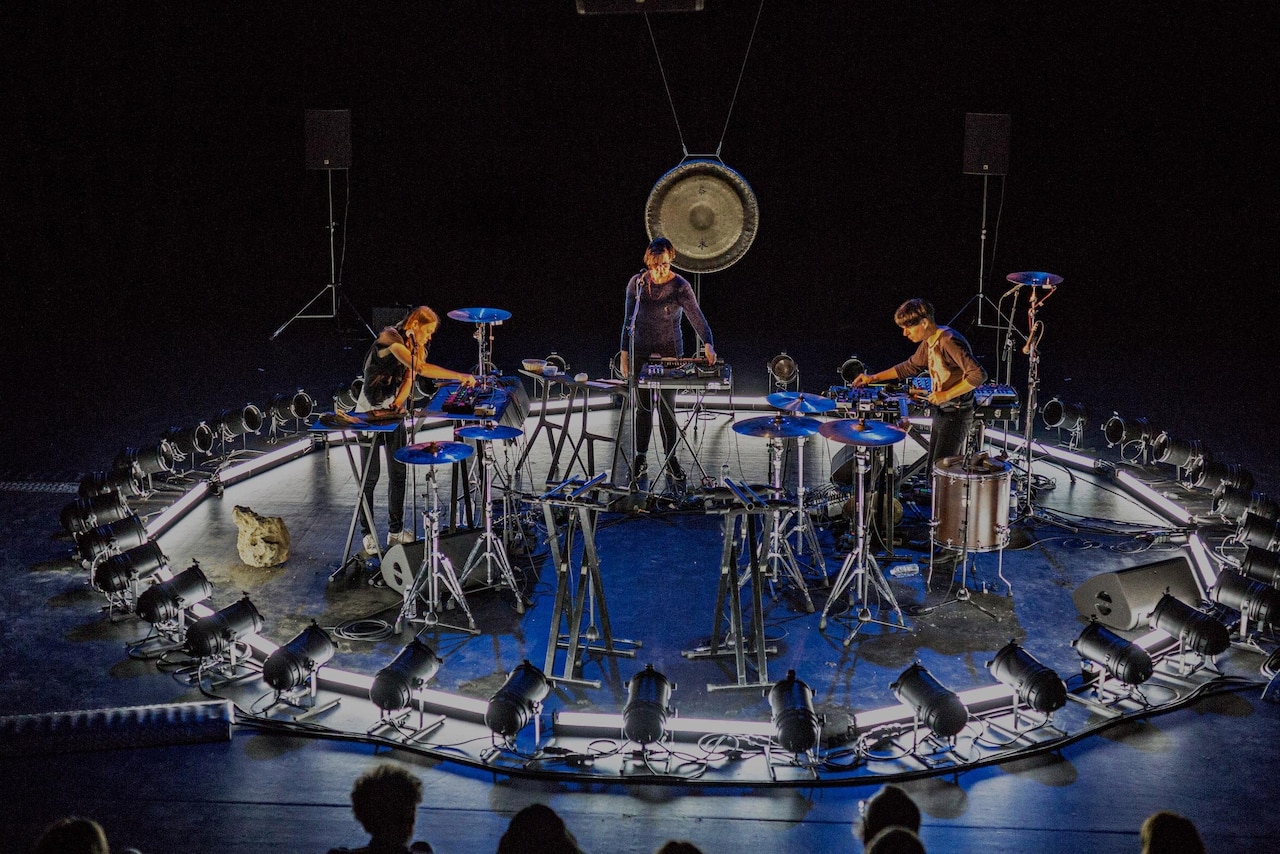 The Red Bull Music Academy Festival Paris returned to the French capital for the third straight year, following 2016's inaugural edition of the festival and RBMA Paris 2015 before that. From September 25 – 30, we put on live performances, club nights, lectures and exhibitions throughout the City of Light at some of its most unique venues. The festival set out once again to explore and celebrate Paris's cultural heritage and rich local scenes.
This year's program included a meeting of esteemed American beatmaker the Alchemist with Franco-Belgian up-and-coming rap talents for a mixtape and an unprecedented concert; a celebration of experimental music in the basement of Palais de Tokyo with GAS, Midori Takada, Tim Hecker, Prurient and Pan Daijing; a public conversation with Charlotte Gainsbourg; an immersive exhibition by Michèle Lamy; a big boogie funk party with Micky Milan and Horse Meat Disco; and a night in the heart of Montreuil with Marie Davidson, Not Waving, Zombie Zombie and Laetitia Sadier amongst many others.
Michèle Lamy – Montage of a Dream Deferred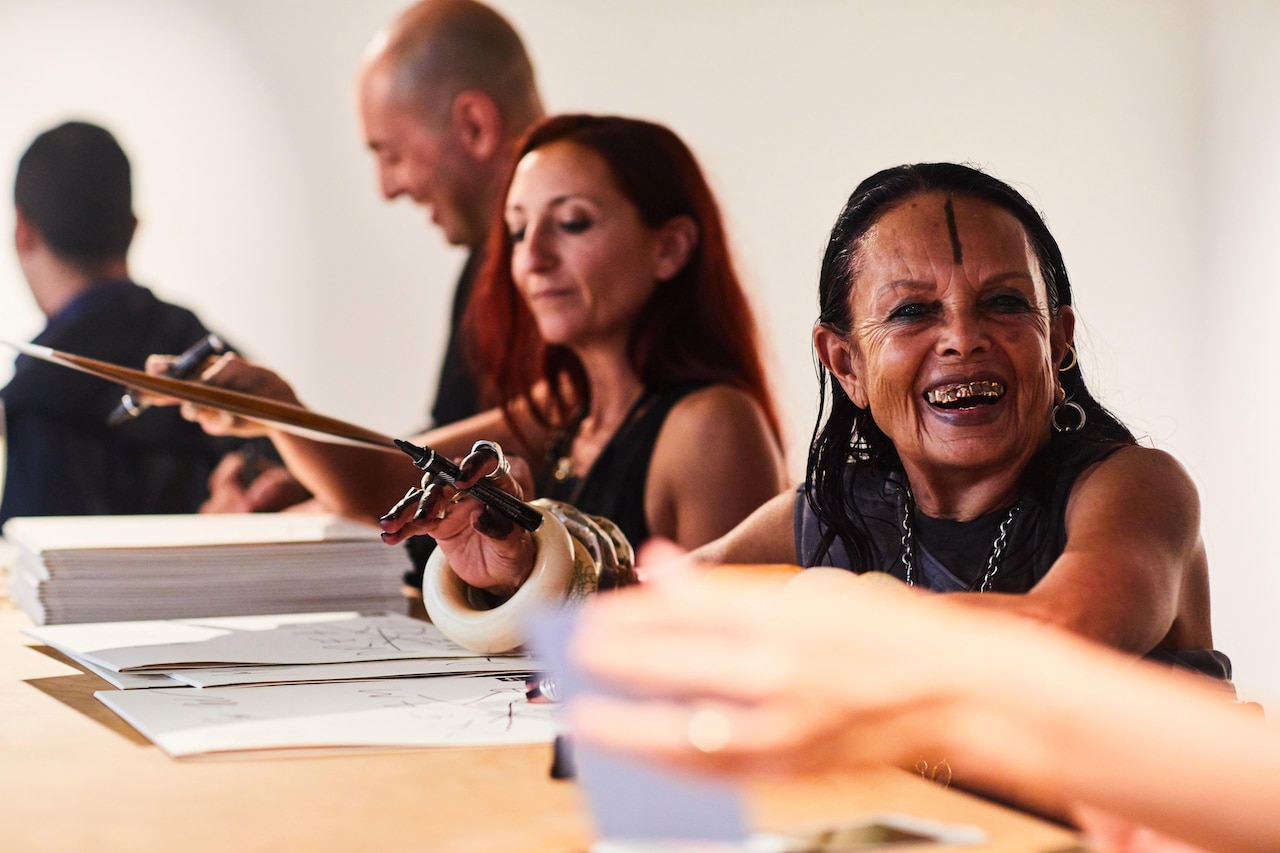 Following Thurston Moore's residency last year, Red Bull Music Academy Festival invited Michèle Lamy to take over Red Bull Space for an exhibition about the work of African-American poet Langston Hughes. For this collaborative and multifaceted project, she invited Nico Vascellari, Matthew Stone, Matt Lambert and Scarlett Rouge to join her in composing a soundtrack, which they recorded together at a week-long residency at Red Bull Studios Paris. With a limited vinyl run of 500 copies, this work was dedicated to all the people present at the opening of the exhibition, who were also able to take a copy home with them.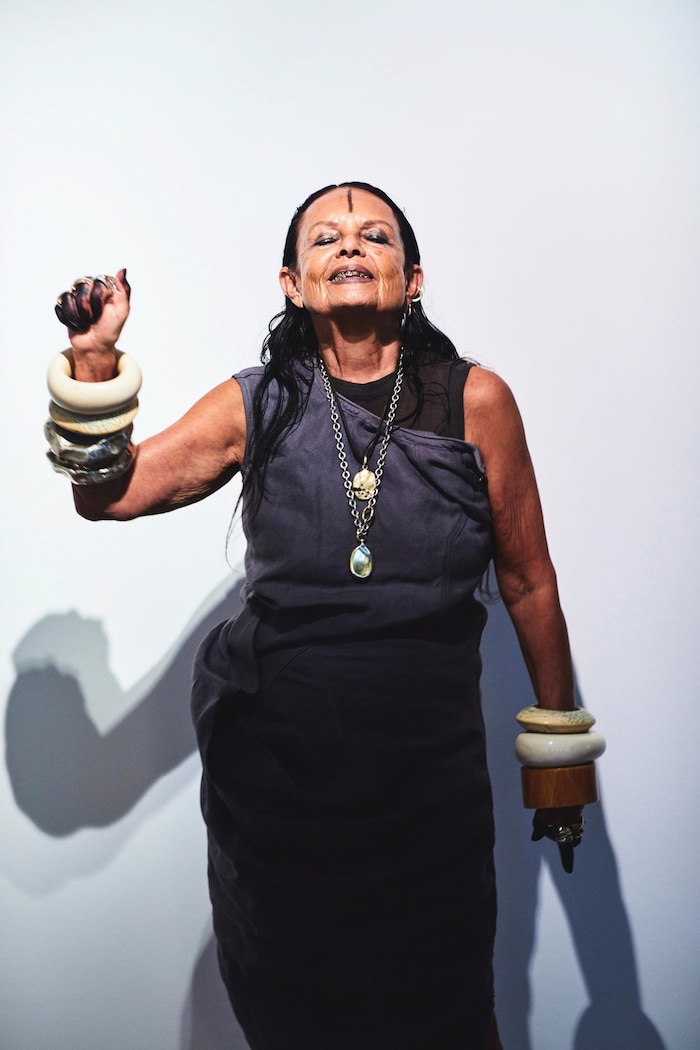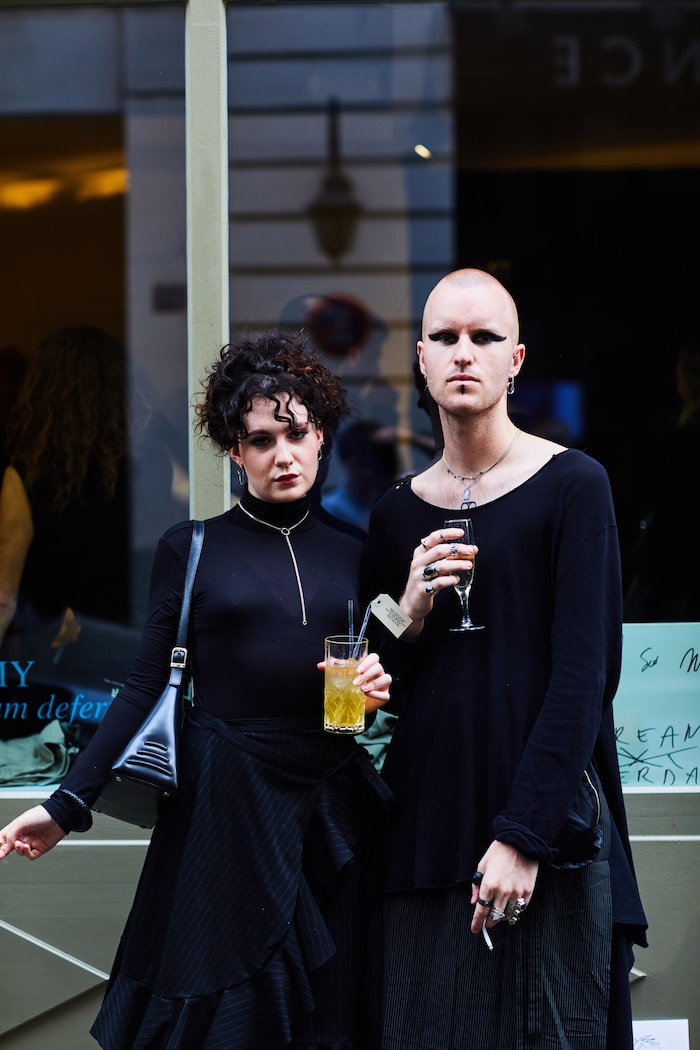 A Conversation With Charlotte Gainsbourg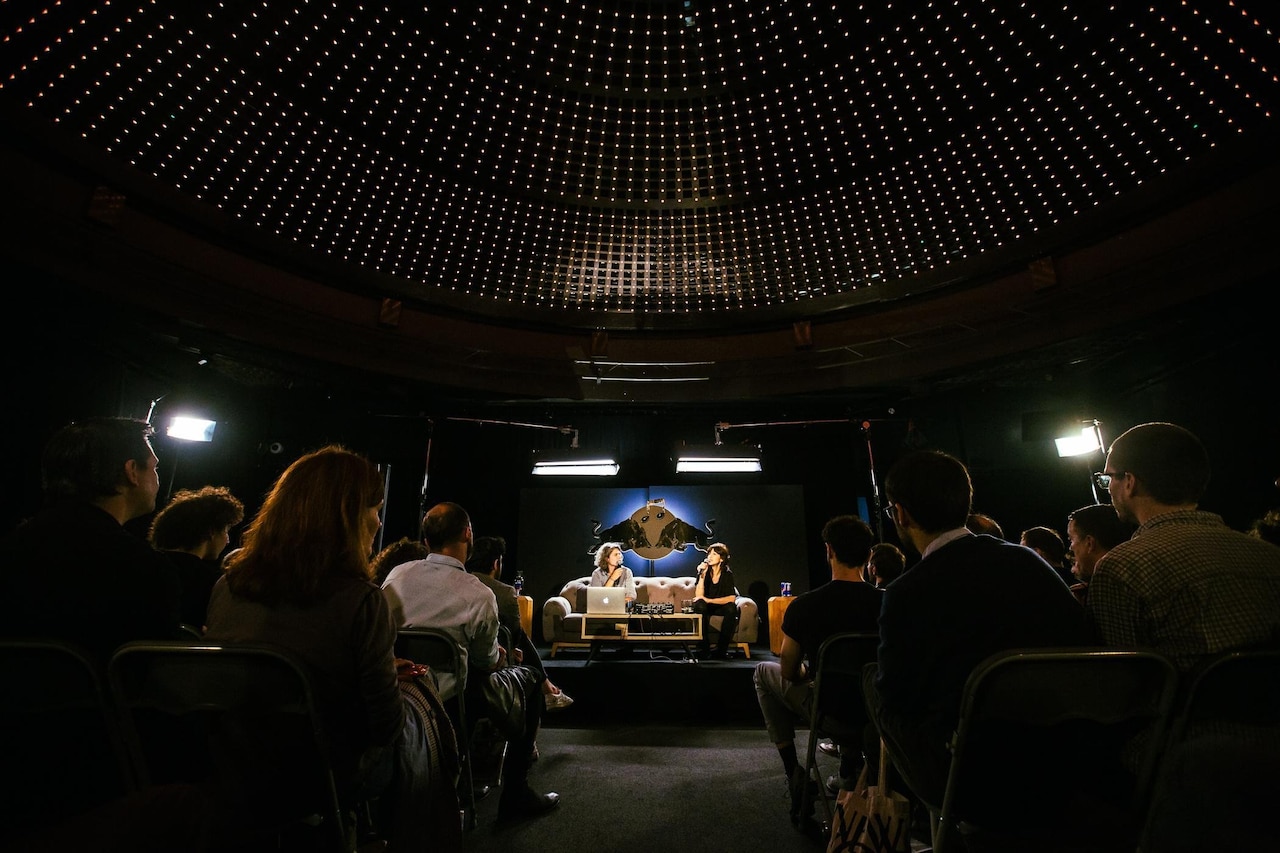 Charlotte Gainsbourg was already a well-known singer at the age of 13, with a famous singer-songwriter and composer for a father, who borrowed her voice on the sulphurous "Lemon Incest" and the album Charlotte for Ever. Gainsbourg went on to pursue a career on the silver screen that has been marked by many awards and distinctions, but she made a firm return to music in 2006 with the release of her second acclaimed album 5:55. For her public lecture at the Red Bull Music Academy Festival, the French artist explored the sounds of her illustrious career, ranging from the musical education that accompanied her work with the elder Gainsbourg to her collaborative work with musicians like Air, Beck, Guy-Manuel de Homem-Christo and SebastiAn, and the realization of her most recent album Rest.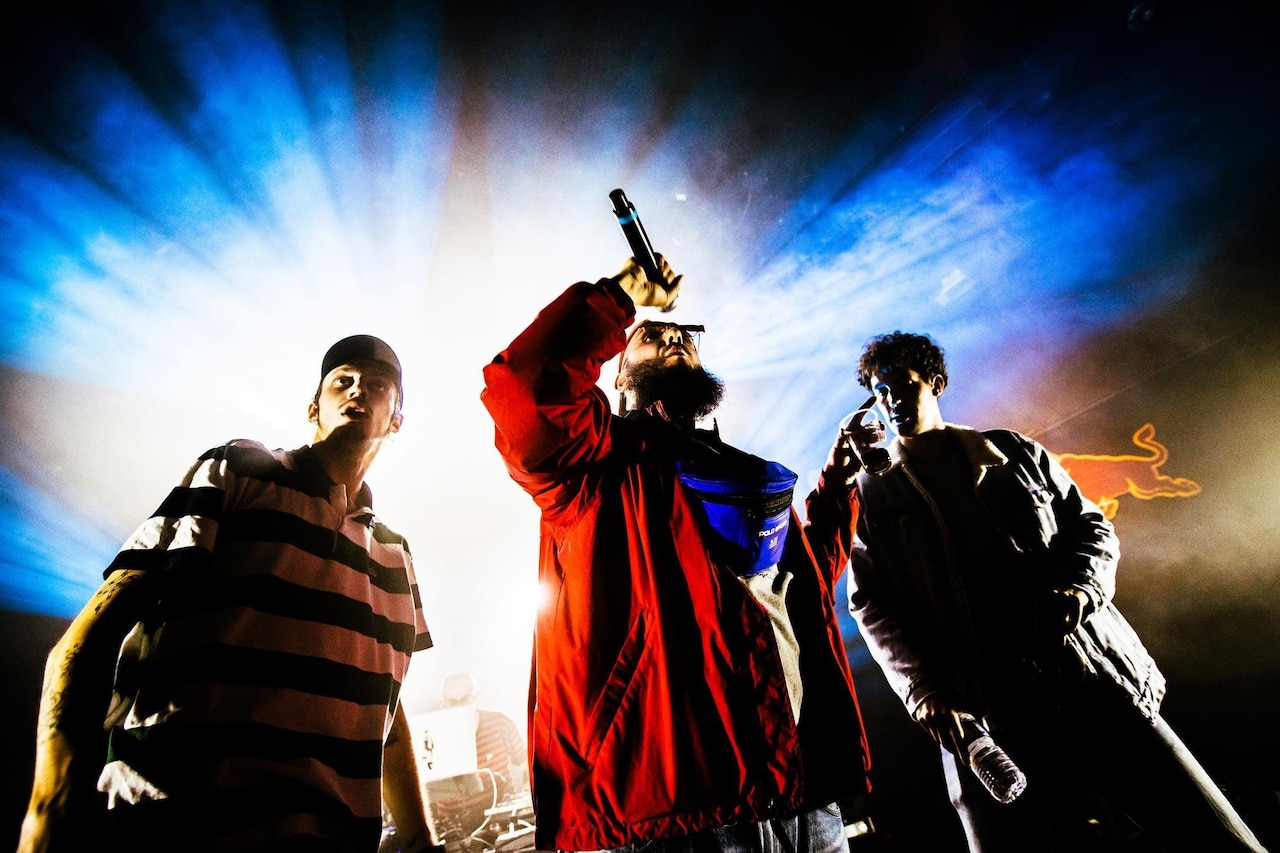 Produced especially for the second edition of the Red Bull Music Academy Festival Paris, the mixtape Paris L.A. Bruxelles brings together 13 MCs from Paris and Brussels over the beats of one of contemporary hip-hop's leading producers: the Alchemist. Throughout the summer of 2017, artists including the Belgian MCs Roméo Elvis, Caballero and JeanJass, Cool Connexion (a Parisian rap duo formed by Jazzy Bazz and Esso), Deen Burbigo from Entourage, Heskis from the collective 5 Major, Lomepal (another Parisian rapper often seen in Brussels), Montreuil rapper Prince Waly, English-speaking French artist Gracy Hopkins, the rapper-producer 3010 and his collective Eddie Hyde came together at the Red Bull Studios Paris to rap on instrumentals produced by the Alchemist, built from samples discovered by the Californian beatmaker in the French capital's record stores.
Gathered on stage, they interpreted the content of this mixtape live during a unique concert at Trabendo.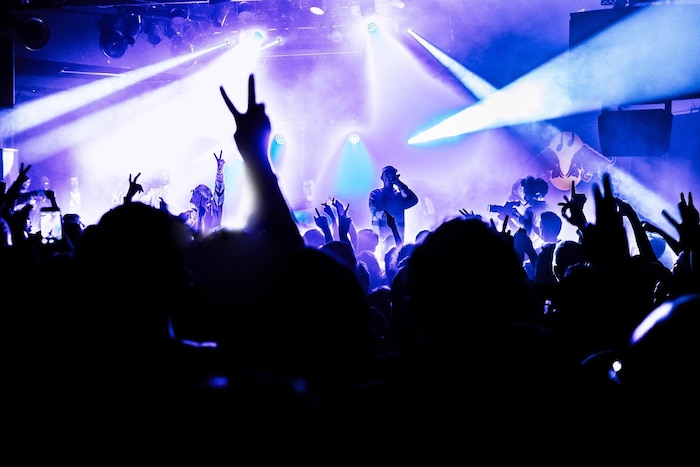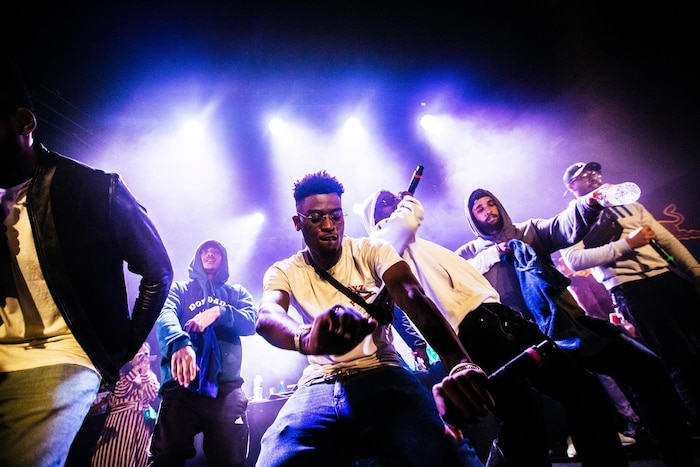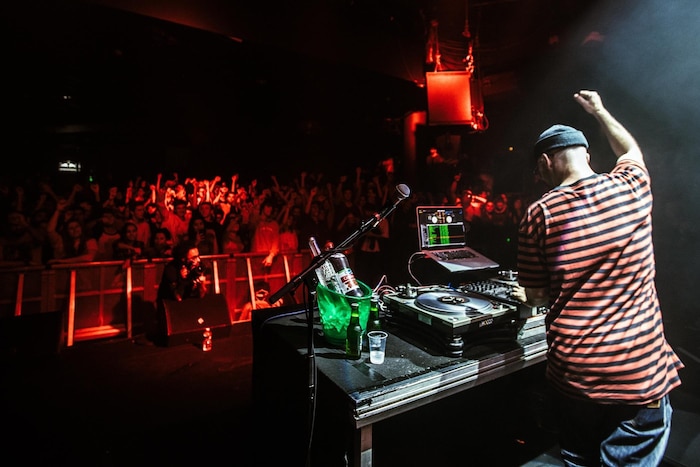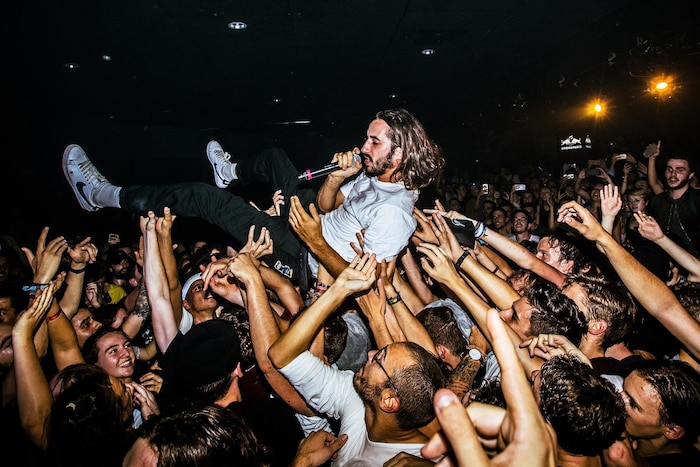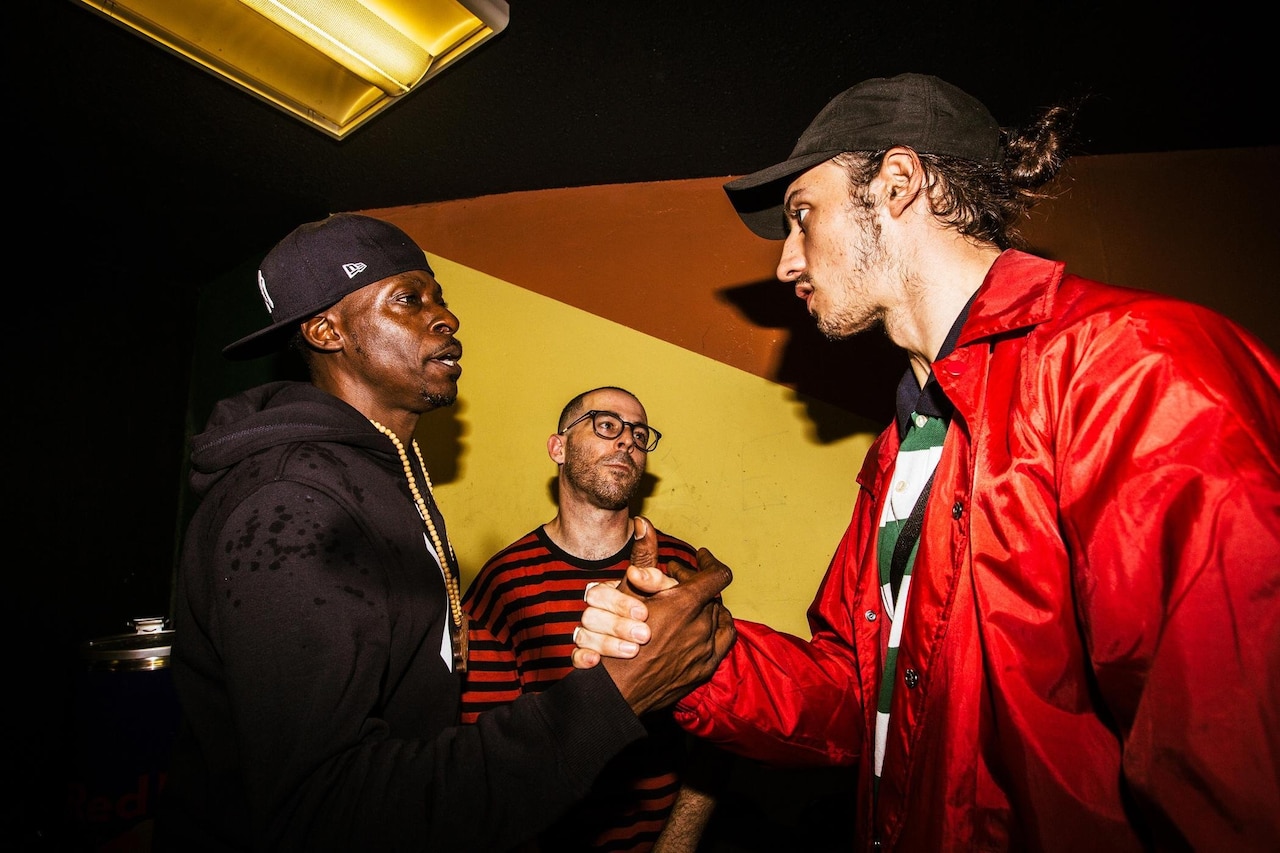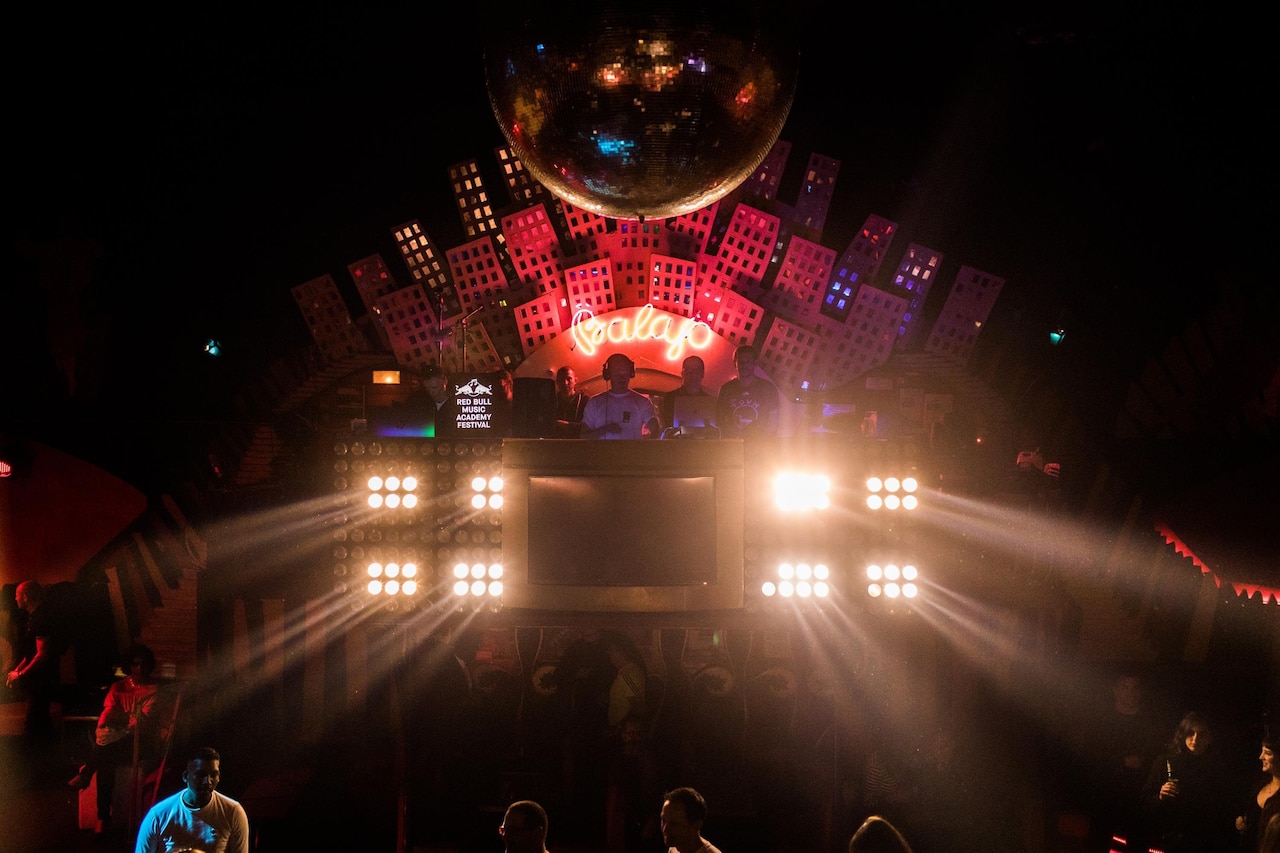 For our big boogie funk party at the Balajo, one of the oldest dance halls in Paris, we invited Micky Milan to return to service. Milan was the legendary resident DJ at the Échappatoire, a club in Clichy-sous-Bois that reached mythical status in the '70s and '80s, and he was also the first Frenchman to sign to New York record label Salsoul. Other performers included English collective Horse Meat Disco, the DJ team at the forefront of a worldwide disco and boogie revival; Arthur King, the man behind the compilation Le Fric and Sex, which has spearheaded a new wave of French boogie productions; and DJ duo France80, renowned connoisseurs of French synthetic funk, pop and synth-wave.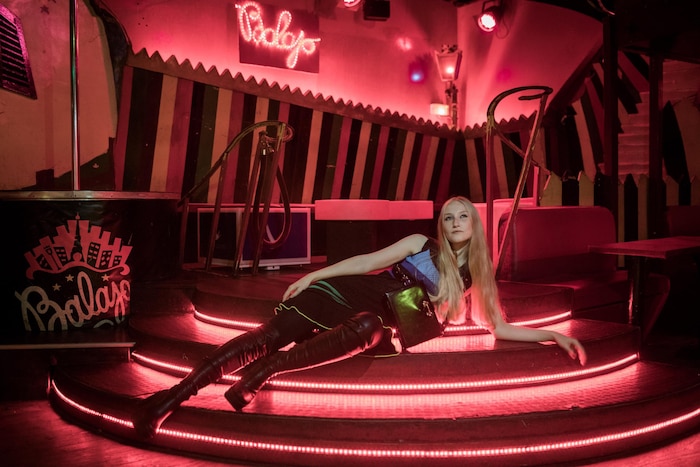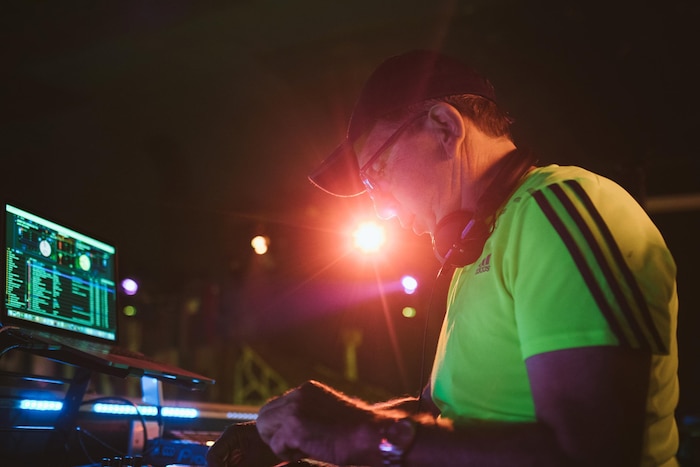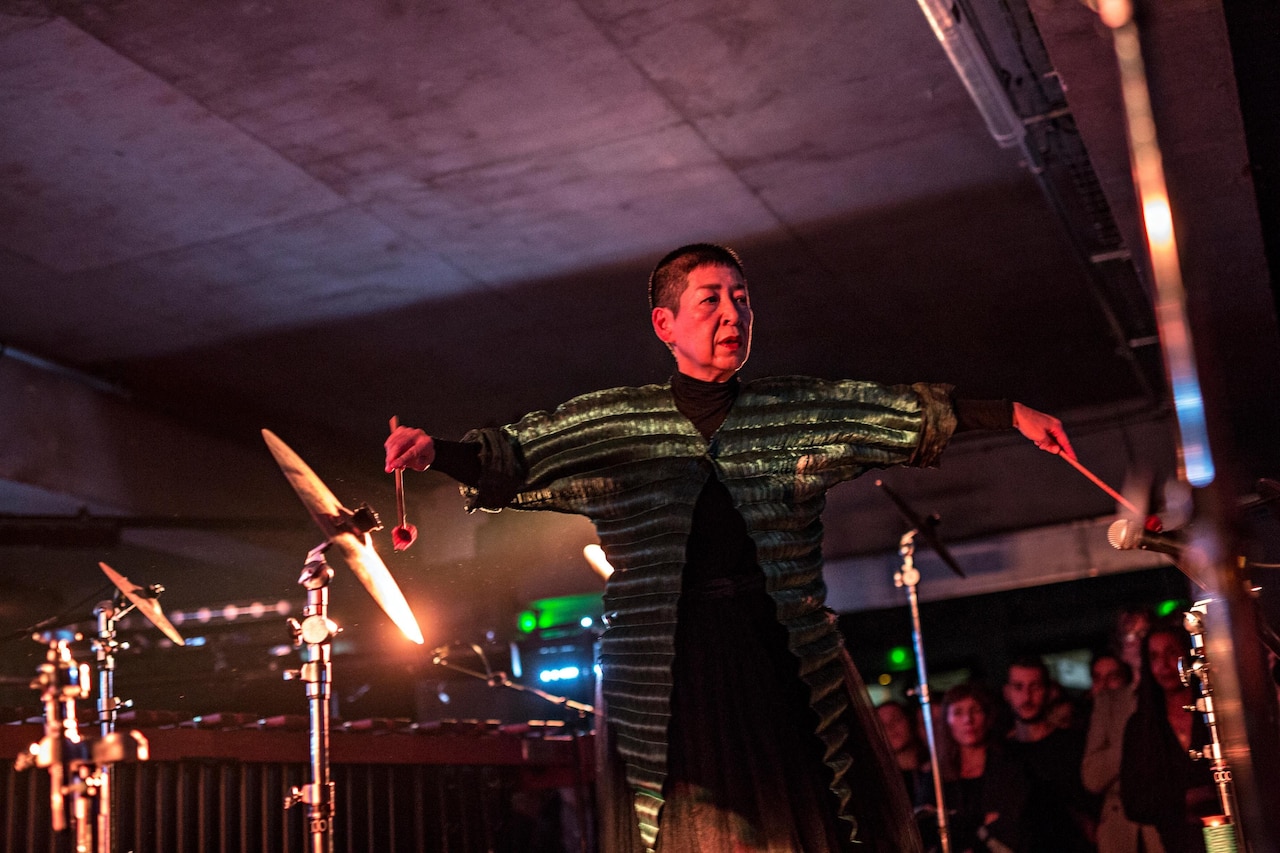 The basement of the Palais de Tokyo, which is usually closed to the public, was the setting for a kaleidoscopic celebration of experimental music, featuring many of its most significant figures and some of its most singular new representatives. Performers included Japanese percussionist Midori Takada, Canadian experimentalist Tim Hecker and Wolfgang Voigt, co-founder of the German label Kompakt, who brought his ambient techno project GAS back to the stage. American producer and musician Dominick Fernow presented his conceptual noise project Prurient and RBMA alum Pan Daijing unspooled a series of evocative noise-scapes.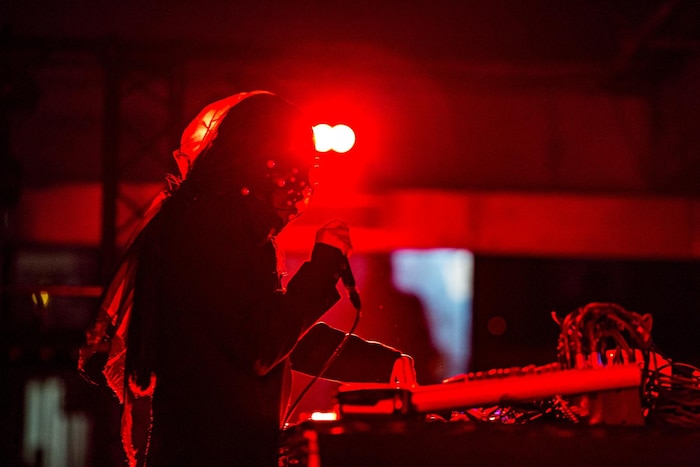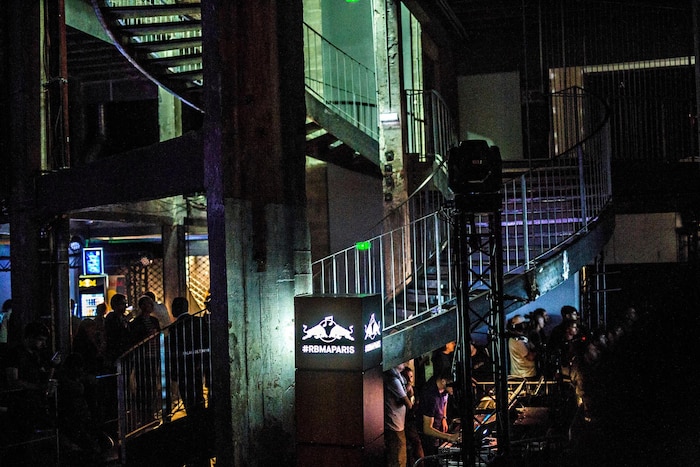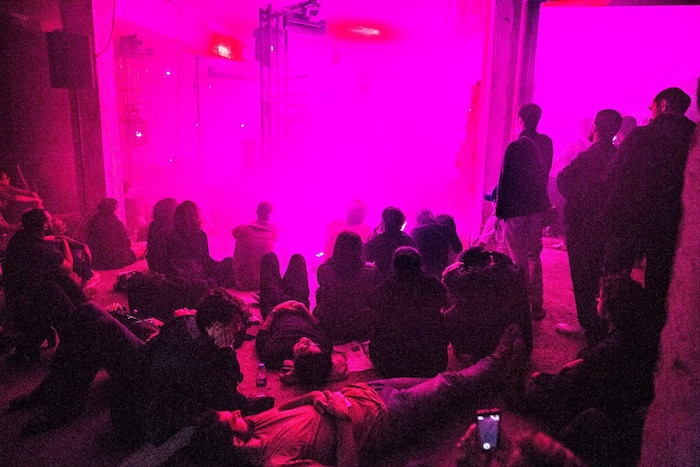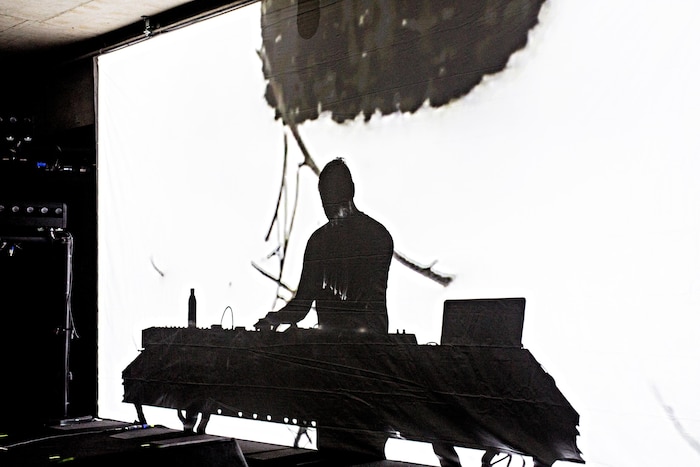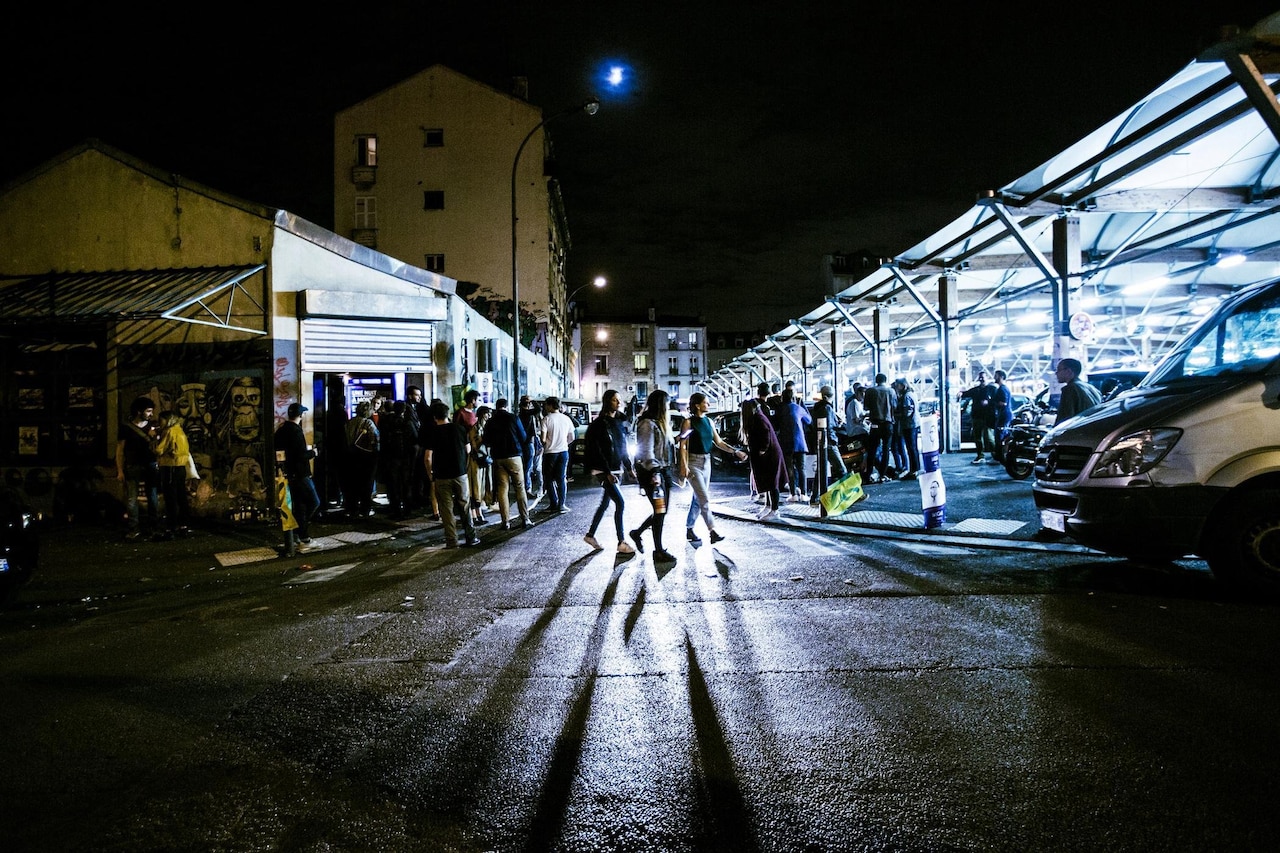 We took over Montreuil for a night of musical exploration in its bars, halls and alternative venues.
At cultural hub La Parole Errante, we celebrated the sound of the French Caribbean with a concert by musician, singer and poet Martinique Edmond Mondésir, a pioneering figure of traditional bélè music, and the percussionist and "ka" master Gérard Pomer, one of the most important figures of Guadeloupean gwo ka. Additional performers included Hugo Mendez, DJ Nomad, Emile Omar and Nicolas Skliris, sharing musical treasures from their respective collections.
At the Nouveau Théâtre de Montreuil, Nova Materia and Lætitia Sadier presented a work drawing on the content of the novel Du point de vue des pierres by writer and philosopher Tristan Garcia. Their sound installation consisted of stones, iron plates, percussion and effected guitars illuminated by Simon Siegmann.
At Studio Lavoir, Parisian photographer Jacob Khrist invited a select group of artist friends to collaborate in a visual installation, immersing visitors in his creative universe.
At Chinois, French rock was represented by two of its best ambassadors: The Villejuif Underground and Bryan's Magic Tears. Also performing were New York band Endless Boogie, NTS Radio host and DJ Pandora's Jukebox and the team behind French label Le Turc Mecanique.
Finally, at La Marbrerie, a whole series of artists took residence at Red Bull Studios Paris. Not Waving, Marie Davidson, Zombie Zombie, Azf, December, Simo Cell and The Pillotwings performed in the cavernous industrial space, while visual artist and techno producer Voiski presented Disconnections, Music For Clouds in the basement: An unprecedented sound installation designed for 24 loudspeakers.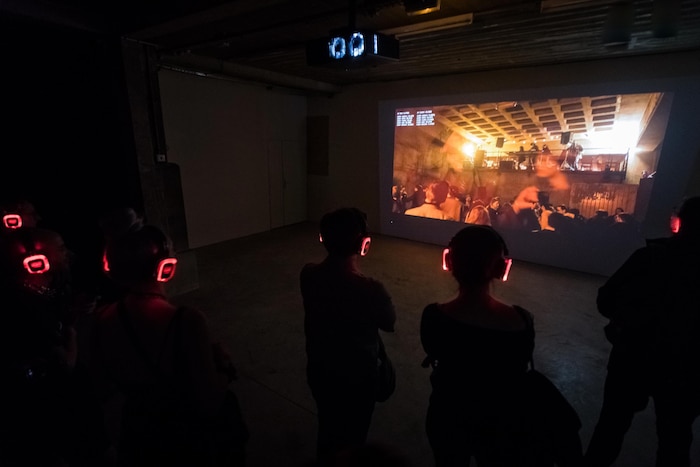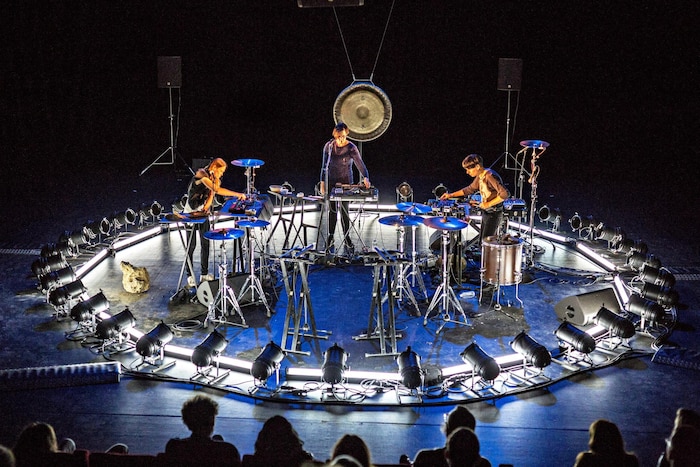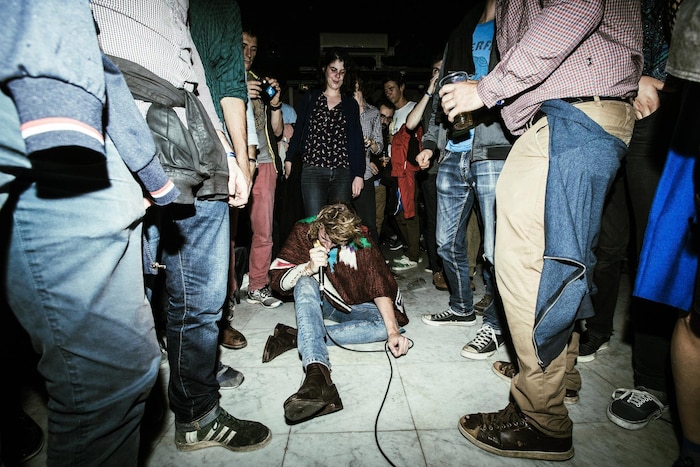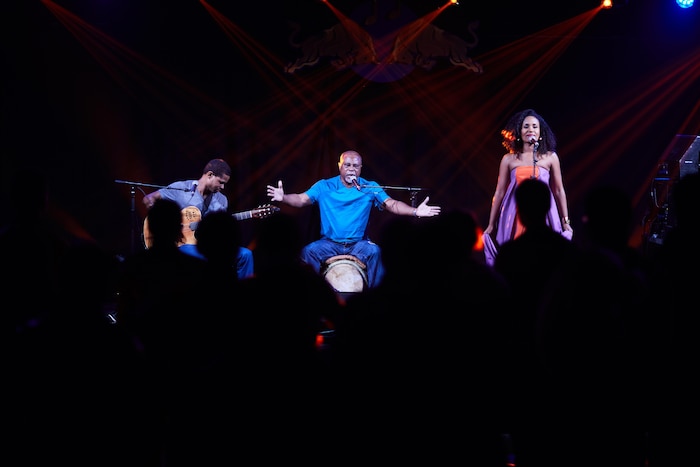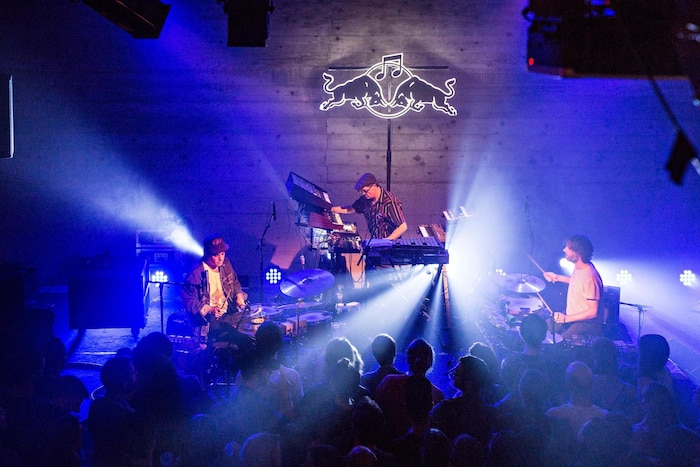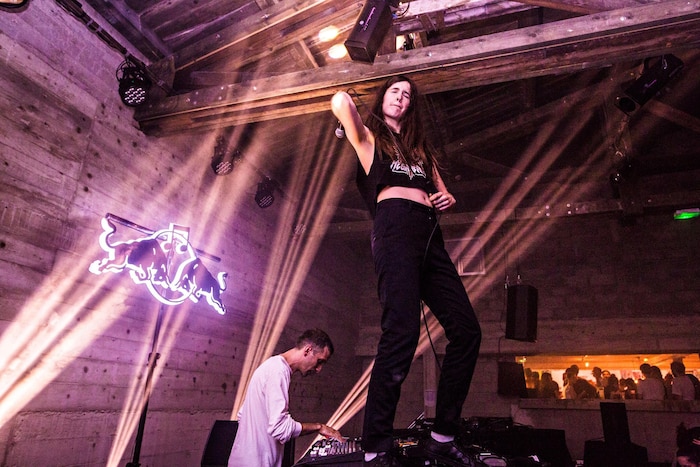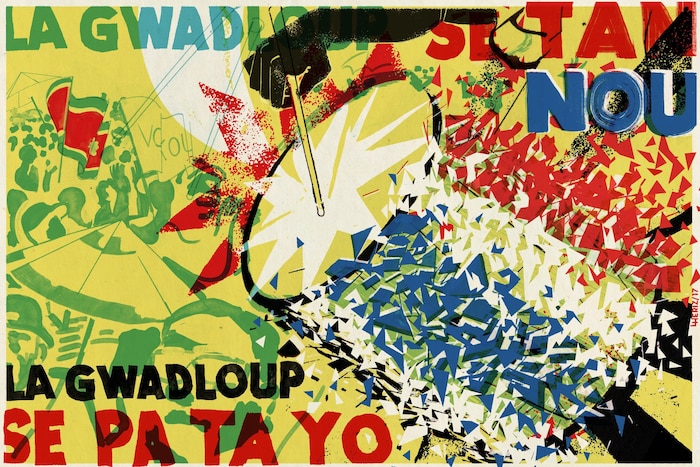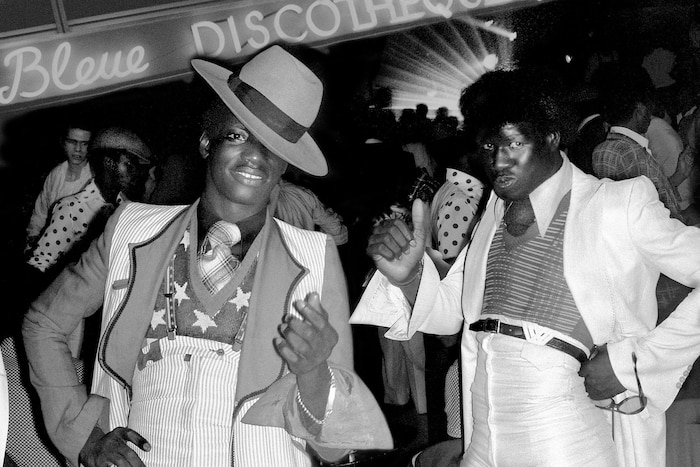 Throughout September, we published a series of articles on the Daily, the Academy's home for longform music journalism. We explored the role played by gwo ka drums as a tool of resistance and protest in Guadeloupe in 2009, and highlighted the story of one of the most sampled tracks ever.
Raphael Malkin told the tale of Lord Funk, a French record collector who supplied samples to every hip-hop legend you can think of. Rod Glacial and Freak City created a set of French Boogie trading cards.
Several artists and friends of Michèle Lamy, including A$AP Rocky, Rick Owens and Yasiin Bey, reflected on their relationship with one of fashion's last true eccentrics.
Alice Augustin explored the history of La Main Bleue, a discotheque for African dandies, which hosted spectacular festivities in the late 1970s.
Among our French language features were the story behind a timeless tune by Bibi Flash, and an oral history of how Micky Milan, the resident DJ at the Échappatoire, made his disco the French stronghold of funk. Lelo Jimmy Batista wrote about that one time that 200 punks attacked the police in Montreuil, after the rapid closure of a squat; and Jean-Yves Leloup penned a portrait of Mozinor, a huge abandoned industrial area that hosted the first Parisian raves. Find all of the French-language articles we published during the RBMA Festival Paris collected here.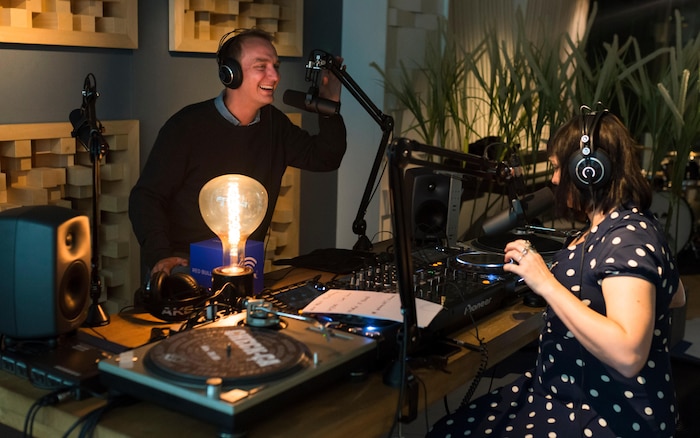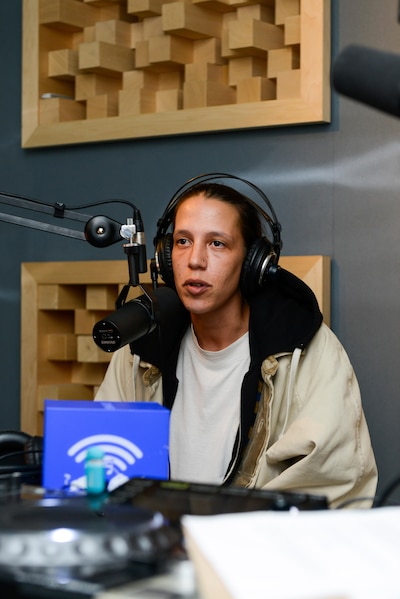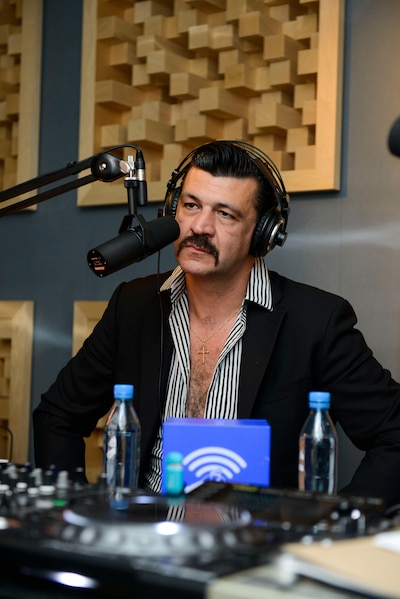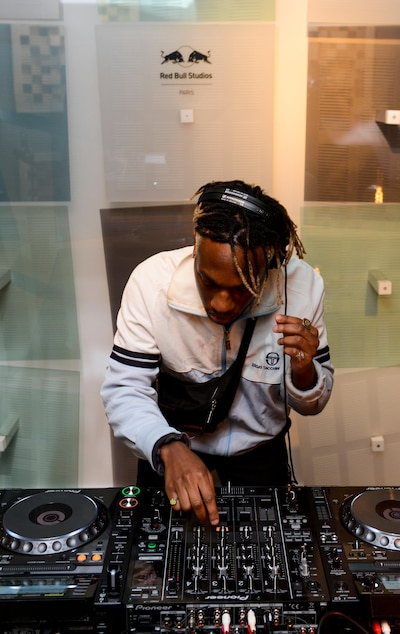 Throughout the festival, Red Bull Radio broadcasted live each night from our studio in Paris. All week, legends of the French scene, emerging artists and Parisian collectives came by to share their stories and their musical visions. Guests included Arnaud Rebotini, AZF, Bamao Yendé, Micky Milan, Hugo Mendez, Miley Serious and the Yard team.
Once again, the visual identity for the festival was entrusted to the Lyon graphic design studio Trafik. Check out a selection of event artworks below.