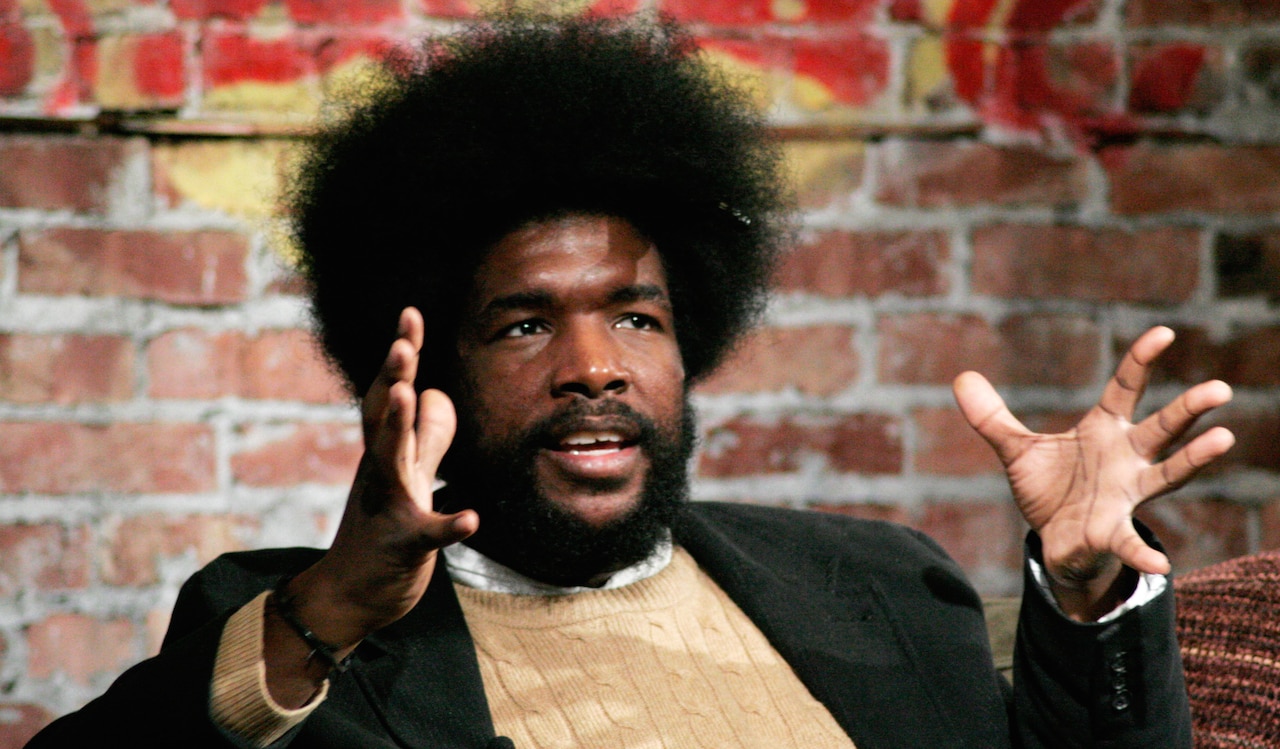 In 2005, from November 6 to December 9, the Academy planted its stakes in the "Emerald City" of America's Pacific Northwest: Seattle, Washington. For our HQ, Nin Truong and his Luxe Riot studio revamped several floors of a building at the border between downtown and Belltown, with the book-filled front windows, still bearing the name of Beatty's Book Store, providing a secretive, wardrobe-to-Narnia style entrance to RBMA. There wasn't much time to gaze around though, as guests like Larry Heard, Questlove, Arabian Prince, DBridge, Theo Parrish, Hank Shocklee, DJ Harvey and Steely & Clevie all visited as lecturers to let us in on their methods and inspirations. When the cameras were turned off, influential Detroit techno producer Mike Banks gave a rare private lecture to participants, facilitated by Marco Passarani.
When we weren't in the studios, we were out on the town, presenting our five-week program of club nights and workshops. ArRange at McCaw Hall, one of RBMA's most ambitious concerts, saw four legendary jazz-funk and soundtrack composers join forces with six innovative techno, funk and hip-hop producers and the Northwest Sinfonia orchestra, performing new arrangements and interpretations of their works. Amidst bowling, fall colors and Goodwill-store digging, the Space Needle cut its own groove.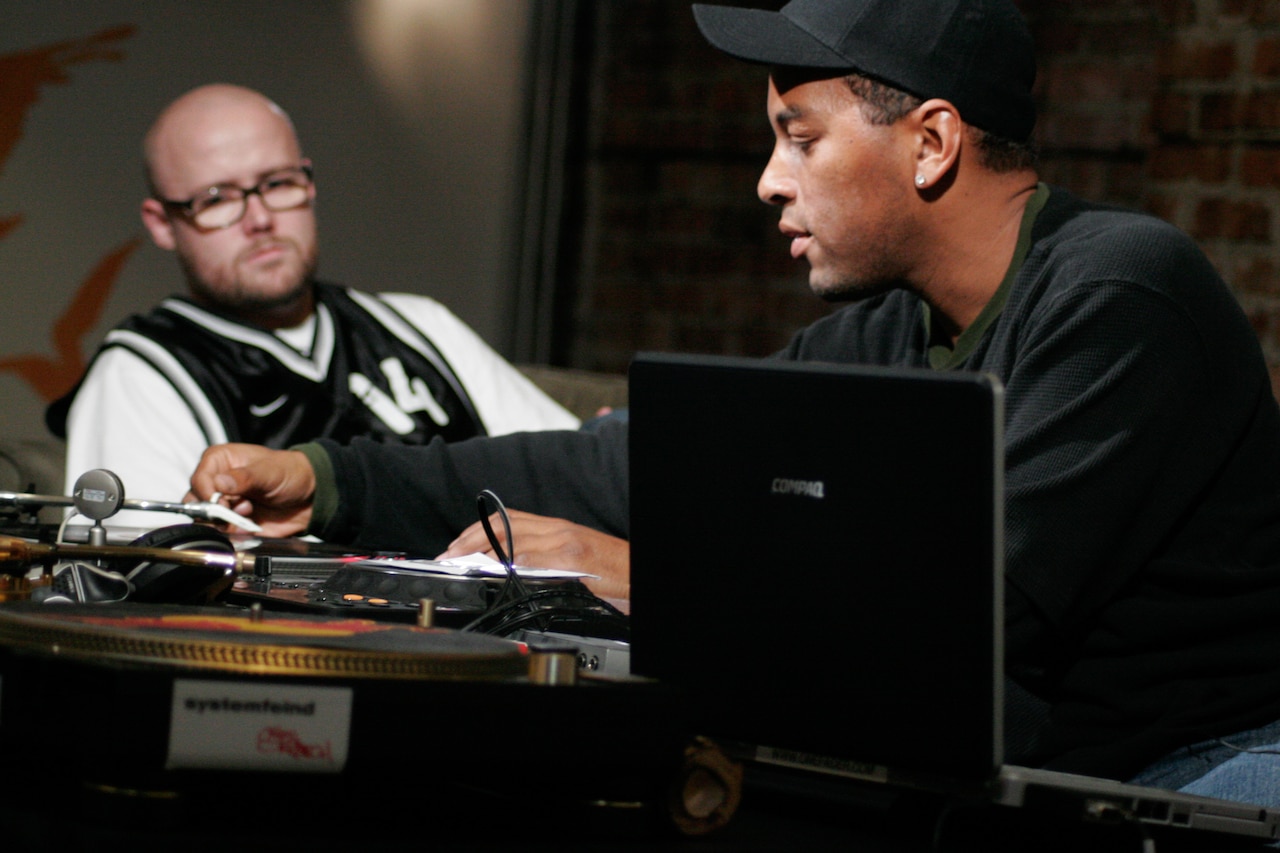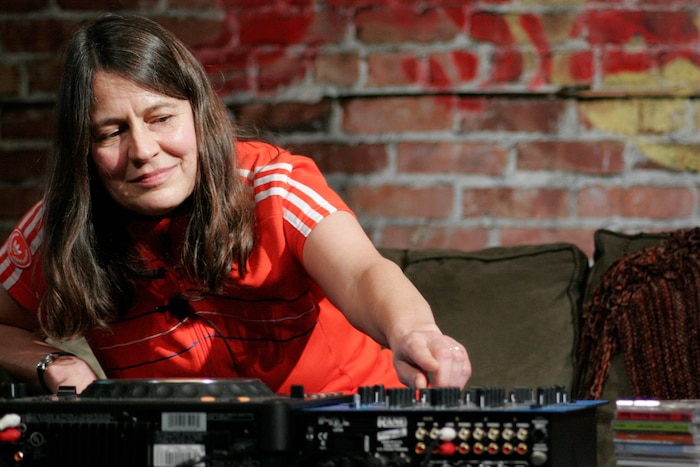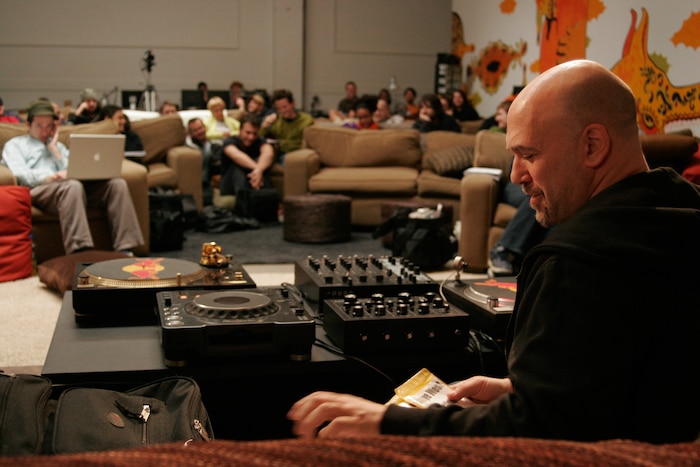 As bright fall skies stretched out over Puget Sound, musical innovators of past and present lined up to share their wisdom and musical know-how on the RBMA lecture couch. Jamaica's Jeremy Harding, a leading exponent of dancefloor riddims, spoke about working with artists like Sean Paul and Sly & Robbie, while engineer Jimmy Douglass discussed his long career in the studio with greats like Aretha Franklin, Roberta Flack, Jay-Z and Timbaland. The packed program also included techno-pop professor Ewan Pearson, Canadian techno maestro Mathew Jonson, acclaimed Motown songwriter and arranger Leon Ware and UK drum & bass innovator DBridge. We also witnessed a lecture by Hank Shocklee, founding member of Public Enemy, who talked about the night he discovered Chuck D and broke down the dramatic sound design behind P.E. Sub Pop's Carly Starr, Mark Arm and Megan Jasper told us about their label's growth and the city's transition: Of the storm that was whipping up around them and how they survived once the public eye turned elsewhere. Explore the full archive of Seattle lectures here.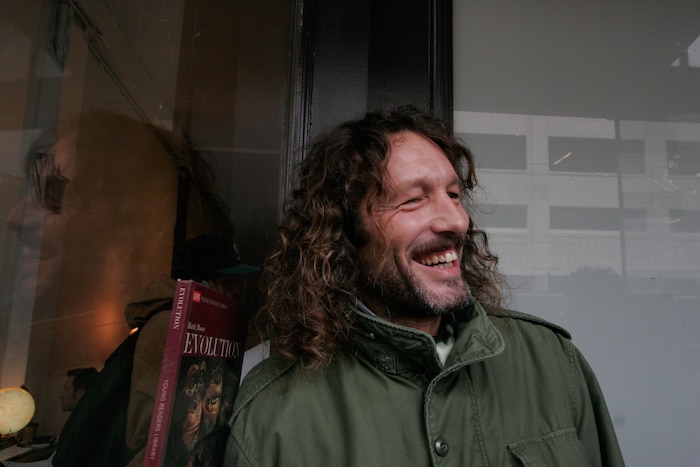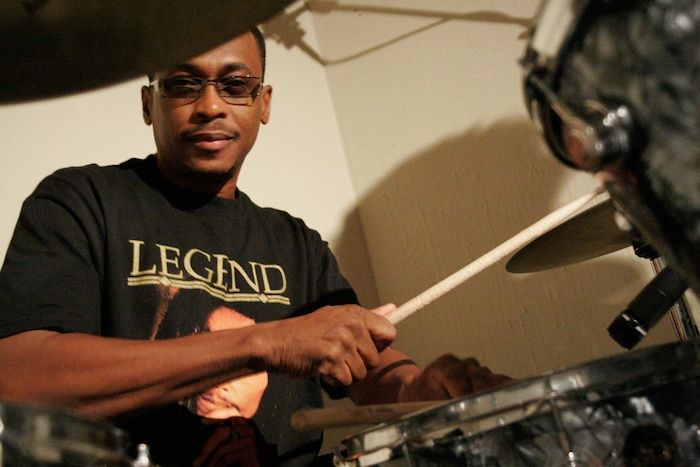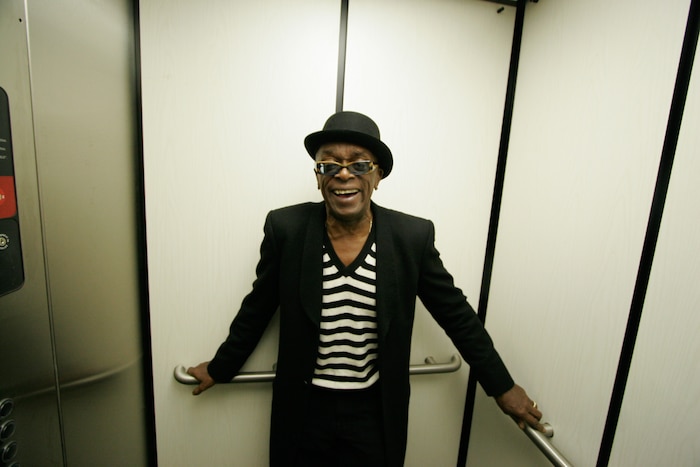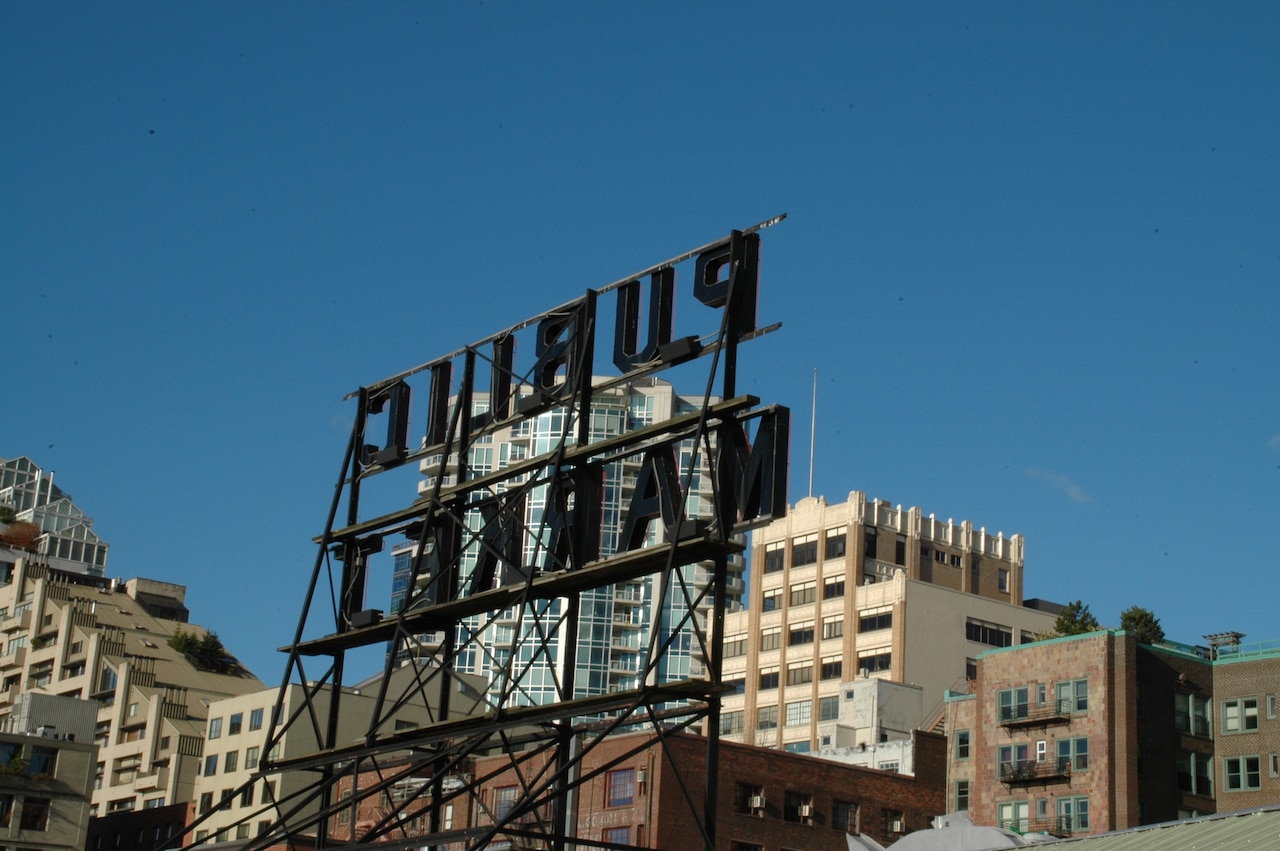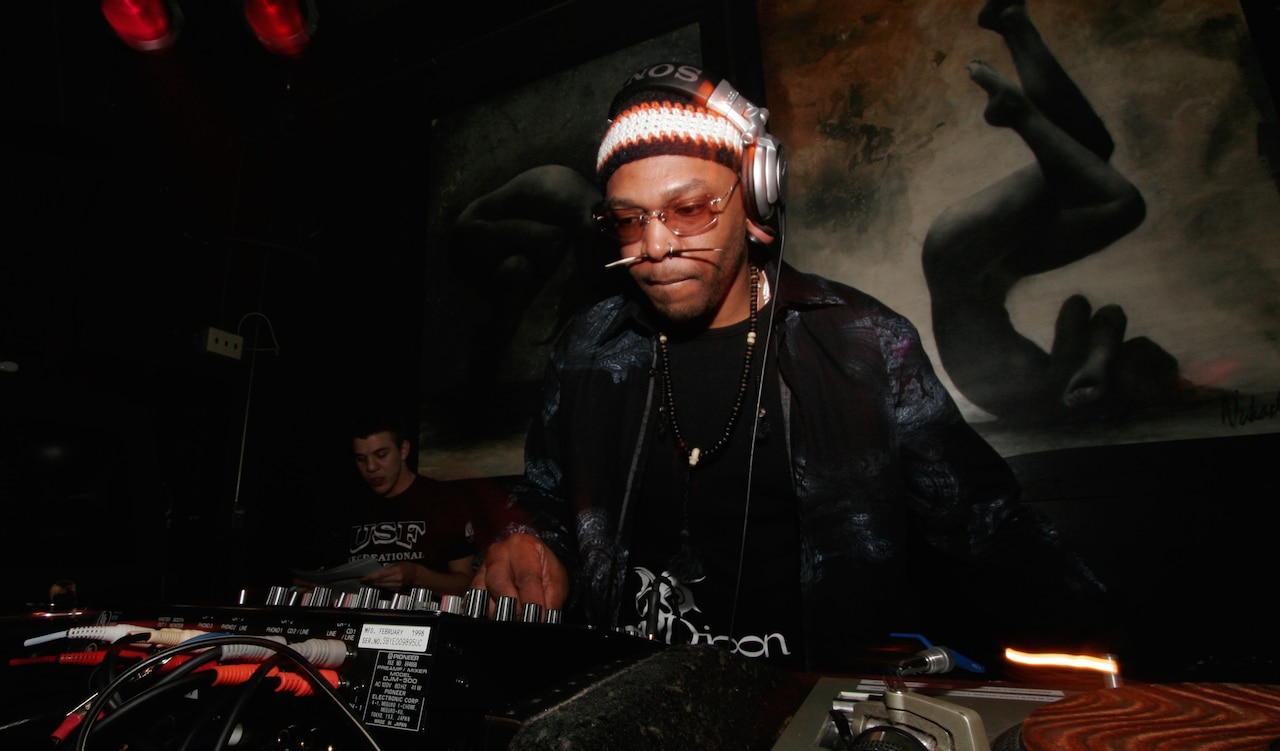 The five-week public portion of RBMA in Seattle saw lecturers and participants performing across the city, at venues ranging from clubbing institutions to a world class concert hall. Morgan Geist, Ewan Pearson and Theo Parrish headed up RBMA soirées at the long-running Baltic Room, while iconic house artist Larry Heard and Teutonic house proponent Dixon were among those who played RBMA nights at Trinity in downtown Seattle. Kerri Chandler surprised a few at the back of the dancefloor at Trinity, as he walked around with his custom-built wireless laptop set-up in the middle of his set. Kool DJ Red Alert gave us a master class in rainbow breaks, and Steve Spacek got everyone involved. Benji B, Questlove and Bad Company were among the artists we brought to the War Room, a breakdancing haven that featured large-scale artworks by Shepard Fairey.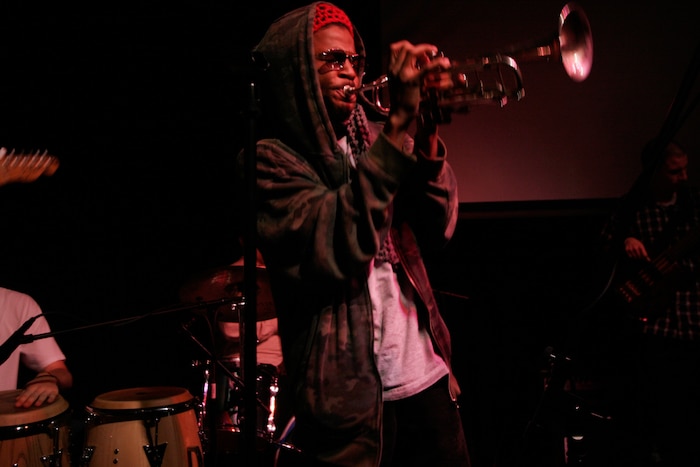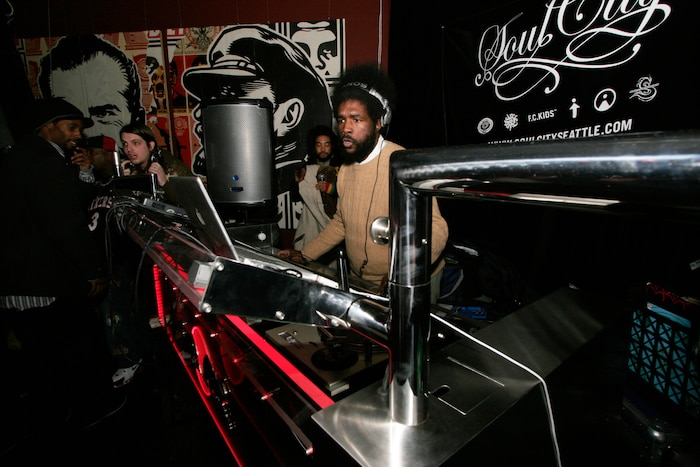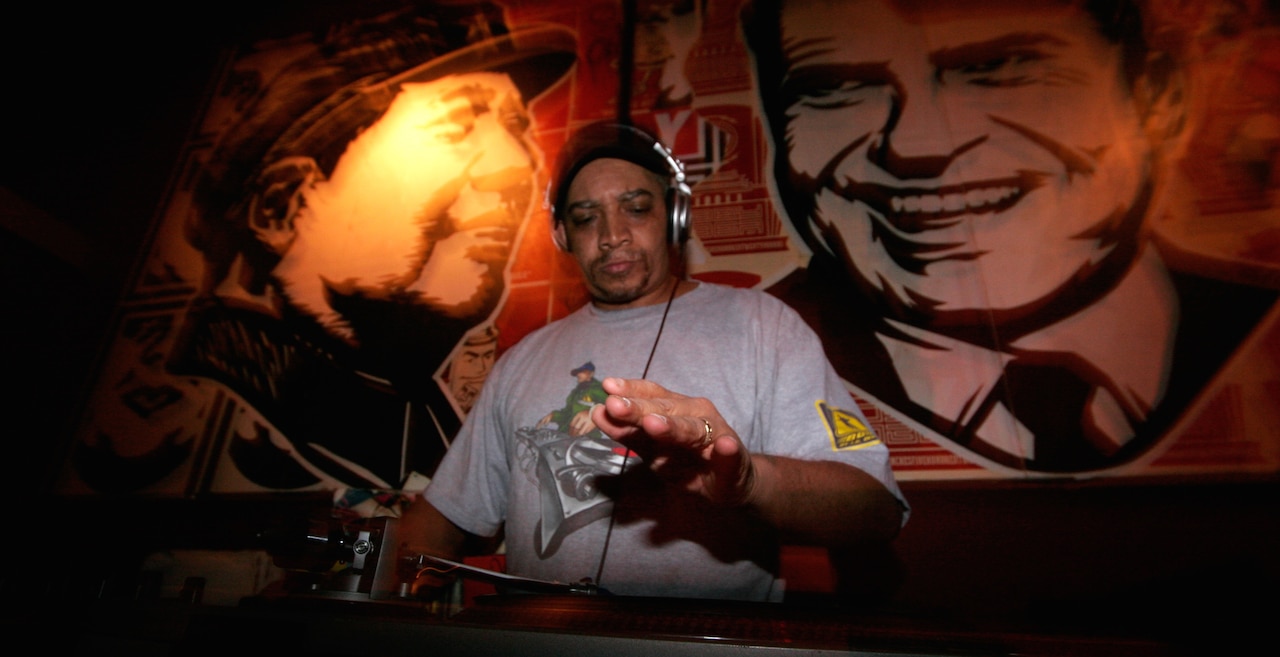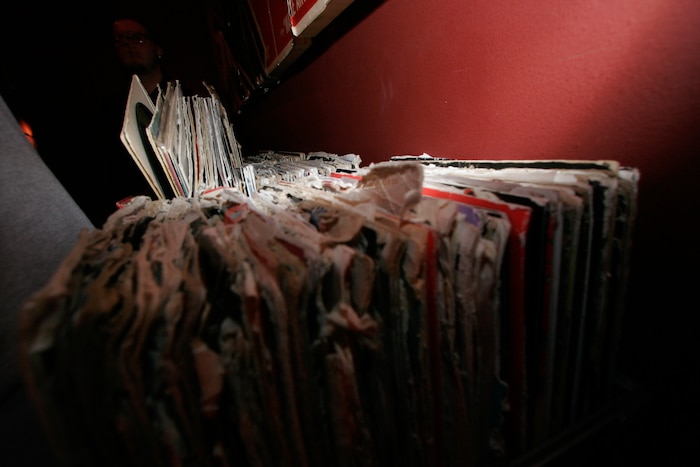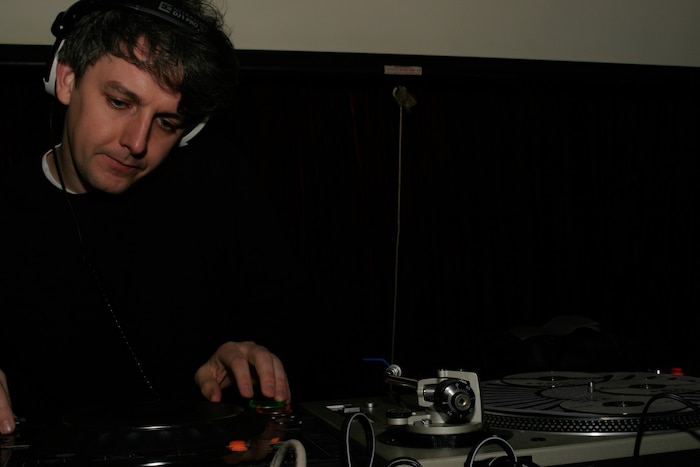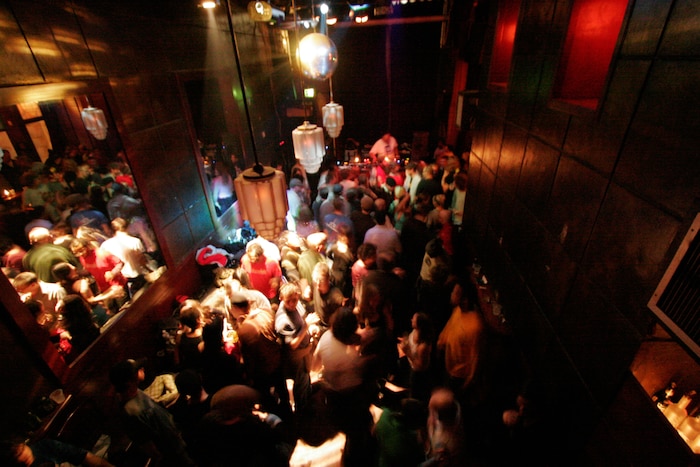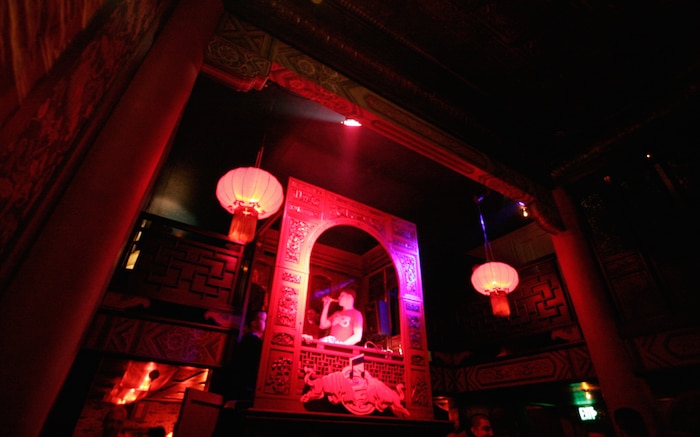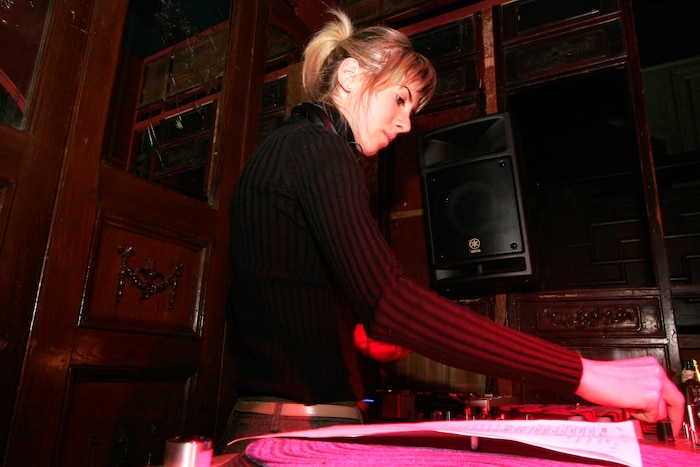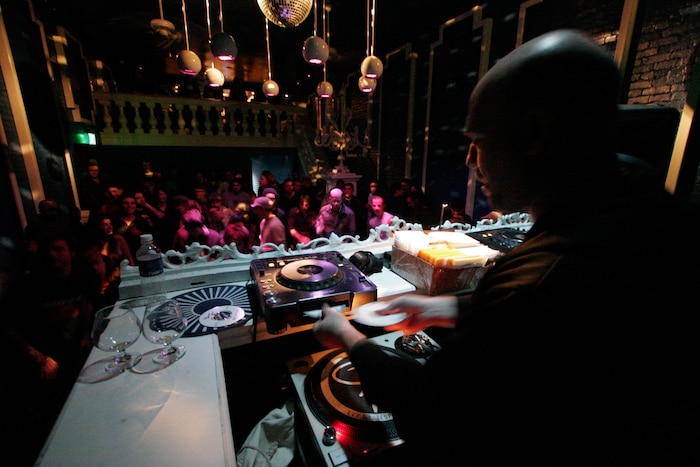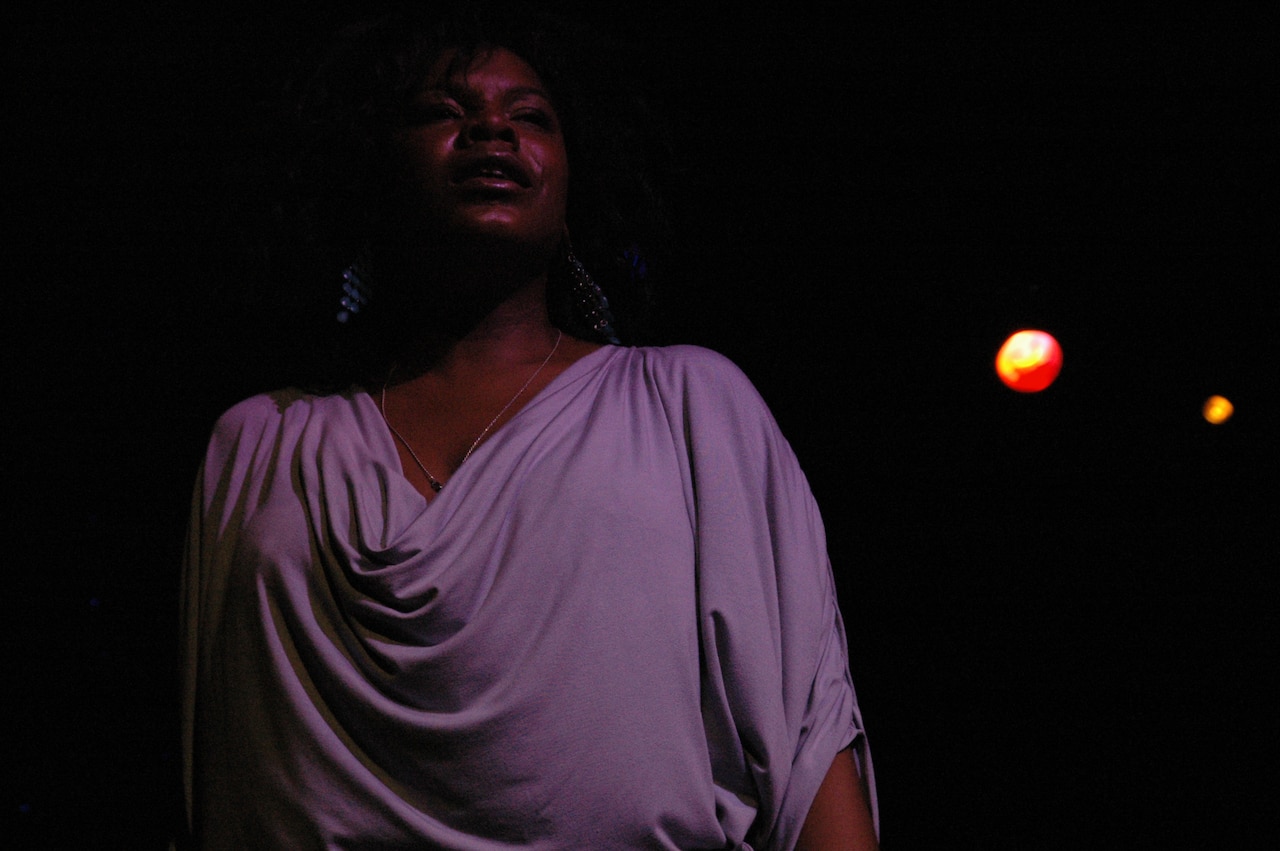 Teaming up with Light In The Attic Records, RBMA presented Wheedle's Groove, a very special evening showcasing Seattle funk and soul from the mid-'60s to mid-'70s at the Triple Door. Artists who performed their classic cuts included Pastor Patrinell, Bernadette Bascom, Ron Buford, Broham, Tony Gable of Cold, Bold, & Together and Calvin Law of Black On White Affair.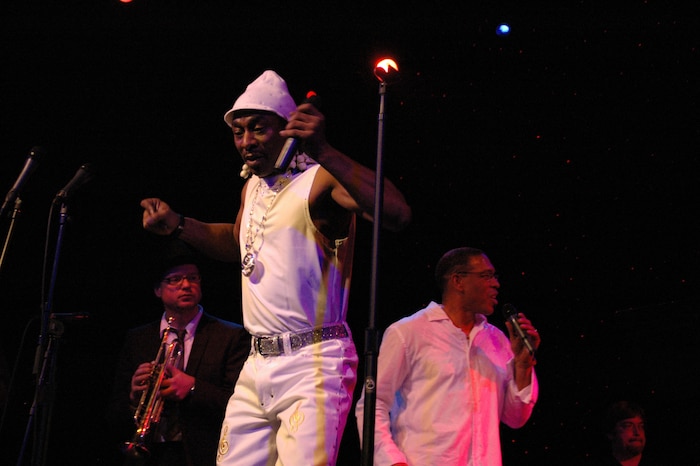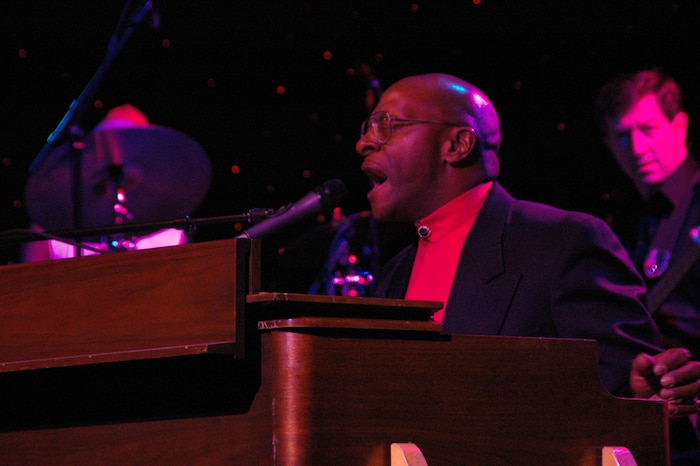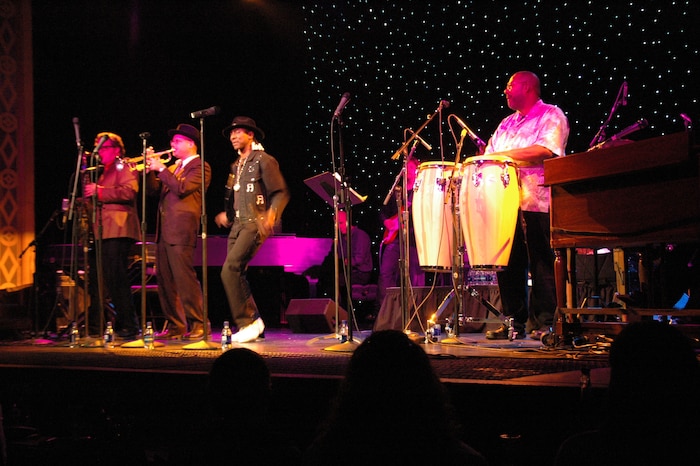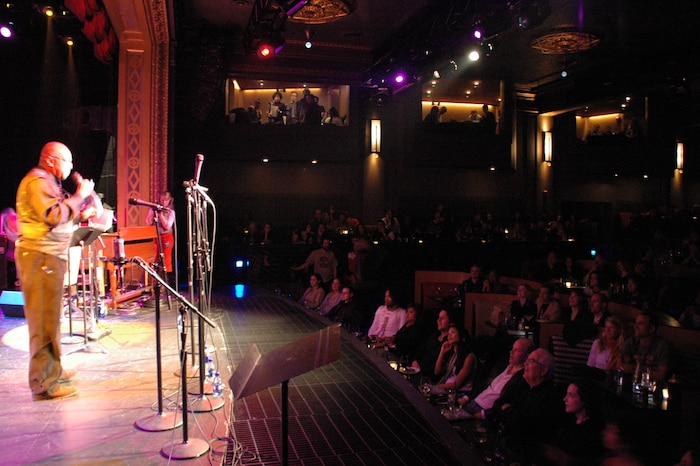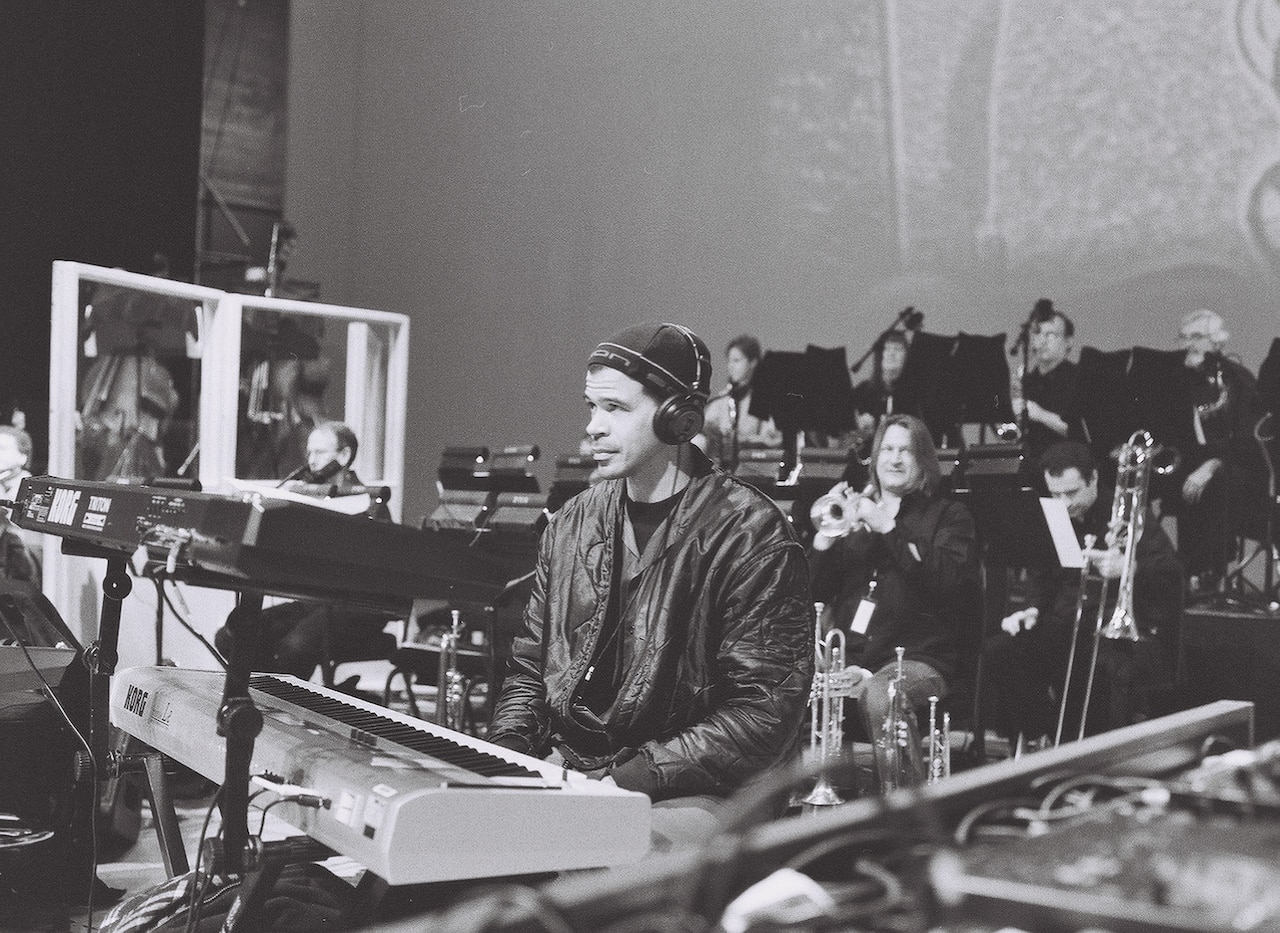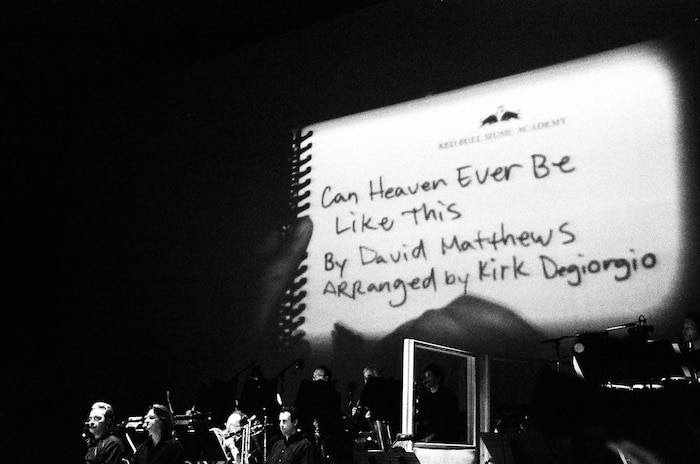 Red Bull Music Academy went all out for ArRange, a one-off concert at McCaw Hall that united four renowned arrangers and composers with six electronic, funk and hip-hop artists who have been inspired by them. The latter artists included Stones Throw's prodigious beatmaker Oh No, pioneering UK electronic producer Kirk Degiorgio (assisted by London keyboardist and arranger Tom O'Grady), Detroit techno ensemble Galaxy 2 Galaxy (U.R.) and LA-based trumpeter and arranger Todd Simon (Antibalas, Breakestra). They drew inspiration from and had their own compositions reworked by Dave Matthews, known for his work with James Brown, among others; Brazilian icon Eumir Deodato; Clare Fischer, known for his work with artists like Dizzy Gillespie and Prince; and his son Brent Fischer, also an accomplished composer and arranger. The new arrangements were performed together with the 36-member Northwest Sinfonia orchestra. Bob Power, NYC's influential recording engineer and producer, mixed the sound live. The result was a previously-unheard brew of orchestral instruments, jazz-funk rhythm section, synths and drum machines.
Live illustrations and paintings by Tra Selhtrow, Iosefatu Sua, Jilf, Mark Atlas, Robert Hardgrave, Angry Woebots and Darvin Vida were projected onto the wall behind the stage throughout the performances.
RBMA donated five dollars for every member of the audience to the Vera Project, a non-profit, all-ages music and arts center in Seattle.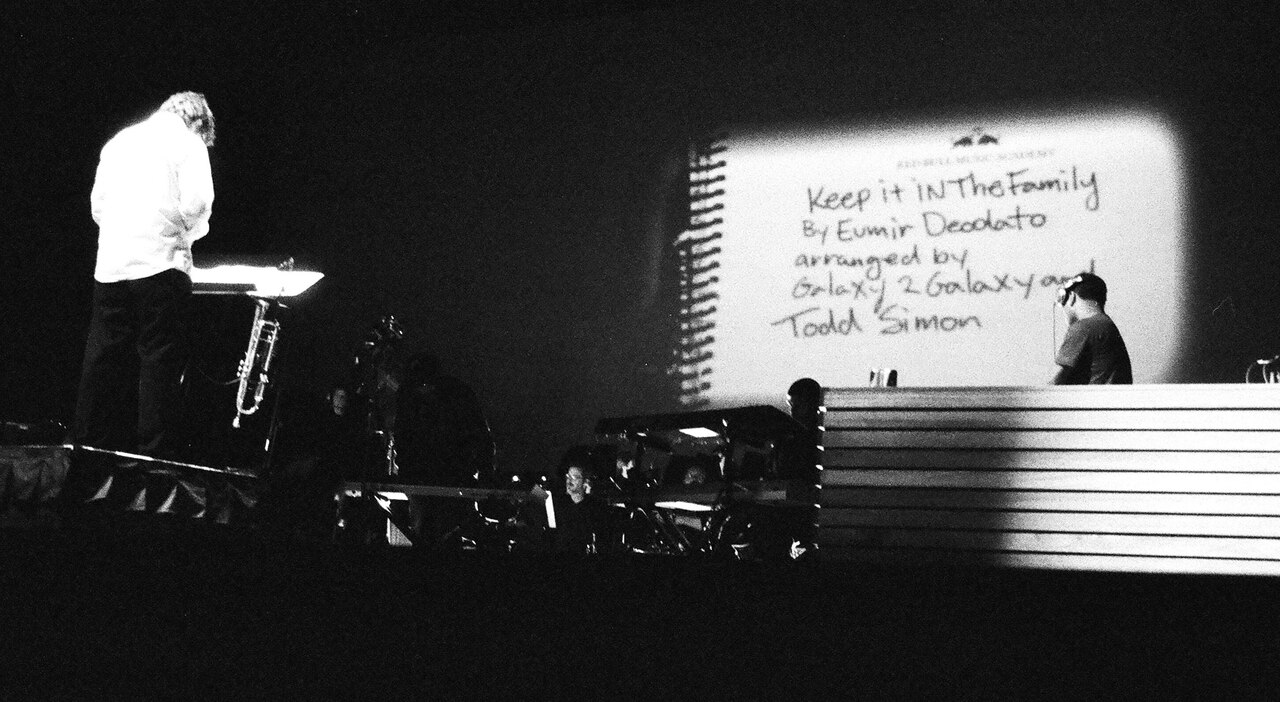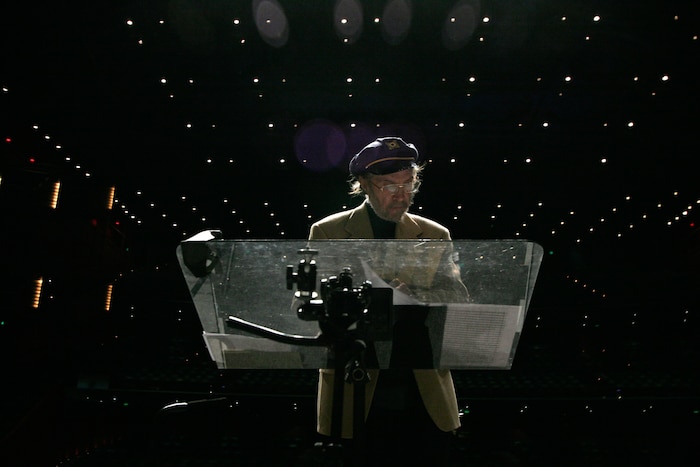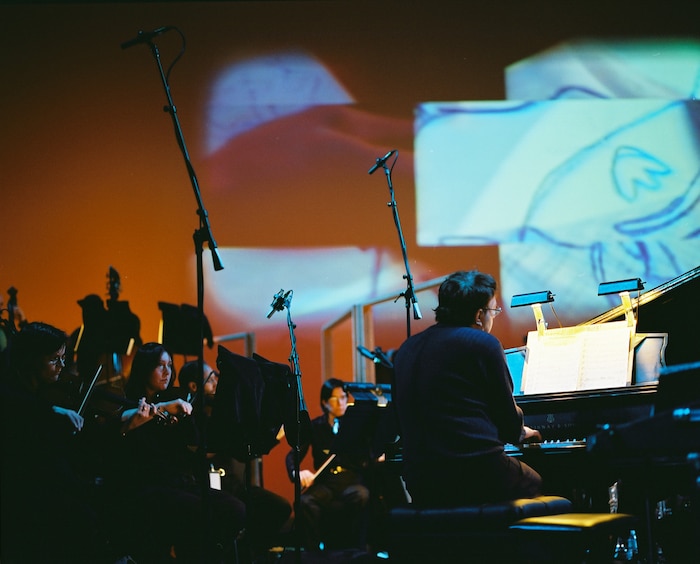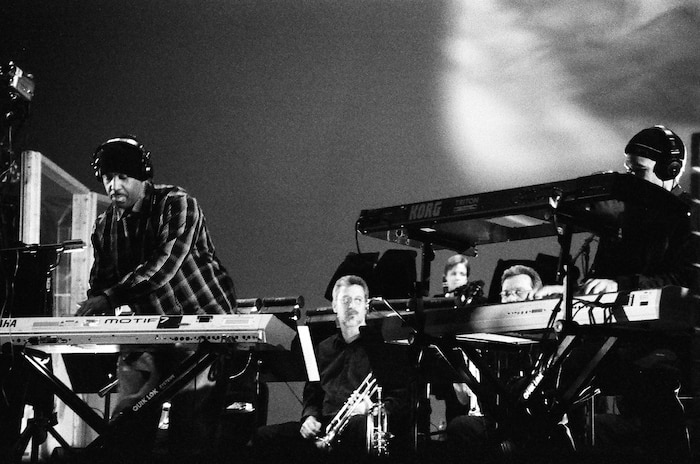 ArRange Program

AGUILA
Original score by Galaxy 2 Galaxy
As heard and arranged by David Matthews
Illustrated by Angry Woebots and Darvin Vida

HOLDING ON
Original score by Kirk Degiorgio for The Beauty Room
As heard and arranged by Eumir Deodato
Illustrated by Mark Atlas and Jilf

PAVANE FOR A DEAD PRINCESS
Original score by Maurice Ravel
As arranged by Eumir Deodato
Illustrated by Jilf

HI-TECH JAZZ
Original score by Galaxy 2 Galaxy
As heard and arranged by Eumir Deodato
Illustrated by Angry Woebots and Jilf

KEEP IT IN THE FAMILY
Original score by Eumir Deodato
As heard and arranged by Galaxy 2 Galaxy / Los Hermanos and Todd Simon
Illustrated by Angry Woebots and Robert Hardgrave

CAN HEAVEN EVER BE LIKE THIS
Original score by David Matthews for Idris Muhammad
As heard and arranged by Kirk Degiorgio and Tom O'Grady
Illustrated by Darvin Vida and Mark Atlas

BEAT NO. 29
Original score by Oh No
As heard and arranged by David Matthews
Illustrated by Tra Selhtrow and Darvin Vida

AMALIA
Original score by Kirk Degiorgio
As heard and arranged by Clare and Brent Fischer
Illustrated by Mark Atlas and Iosefatu Sua

OF FRIENDLY BEARS AND TACO CRUMBS
Piano Solo by Clare Fischer
Illustrated by Iosefatu Sua

BEAT NO. 48
Original score by Oh No
As heard and arranged by Brent and Clare Fischer
Illustrated by Tra Selhtrow and Iosefatu Sua

CLARE FISCHER MEETS DEODATO IN A BOX
As heard and arranged by Oh No and Todd Simon
Illustrated by Tra Selhtrow and Robert Hardgrave

SANDWORMS
Original score by David Matthews
As heard and arranged by Todd Simon
Vocals by Oh No
Illustrated by Tra Selhtrow and Robert Hardgrave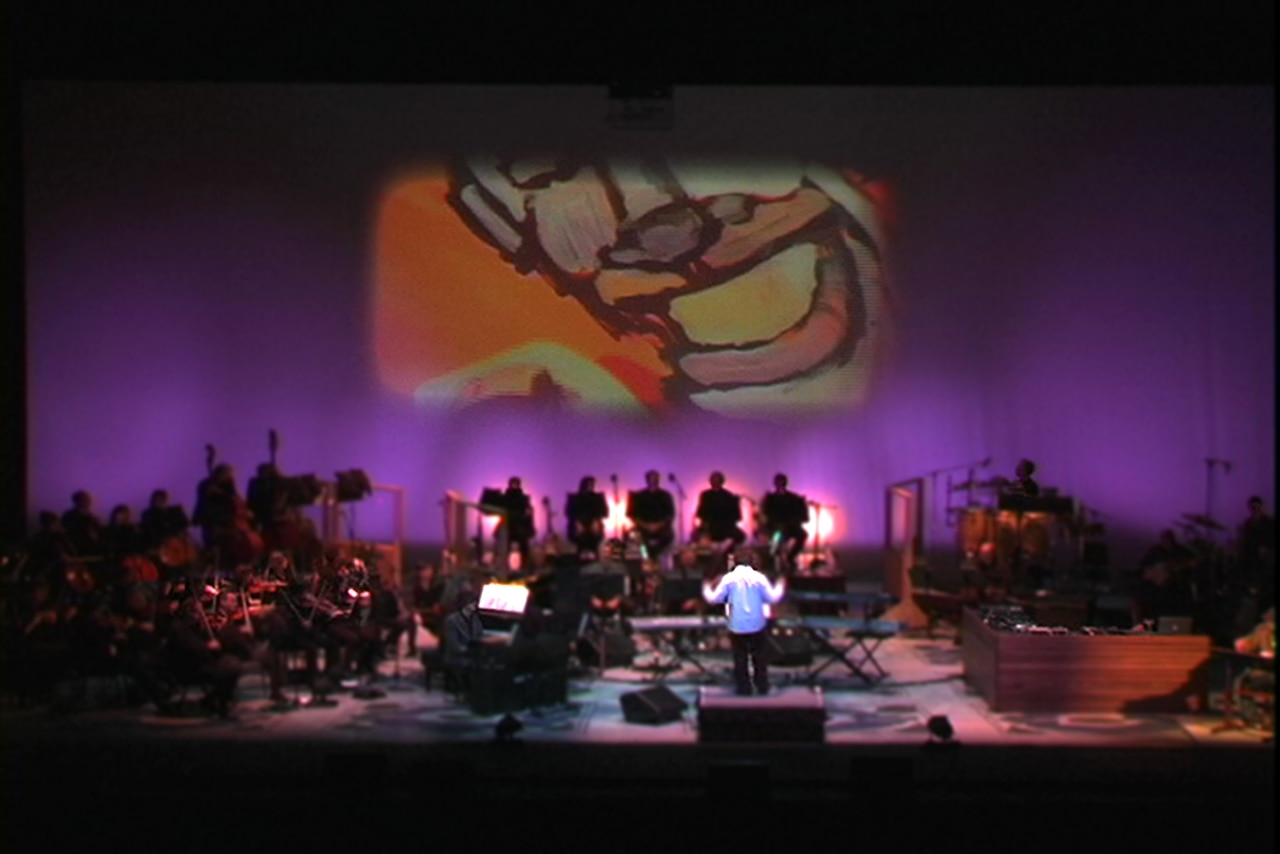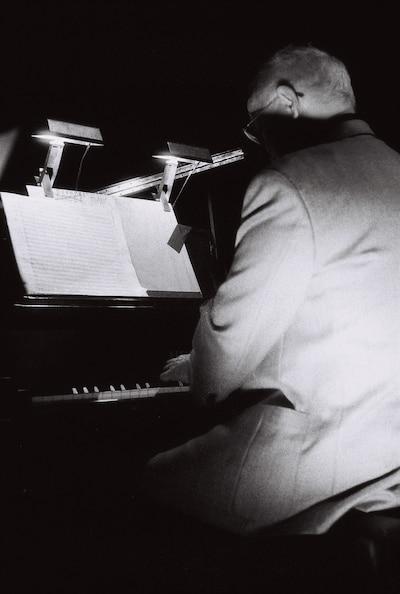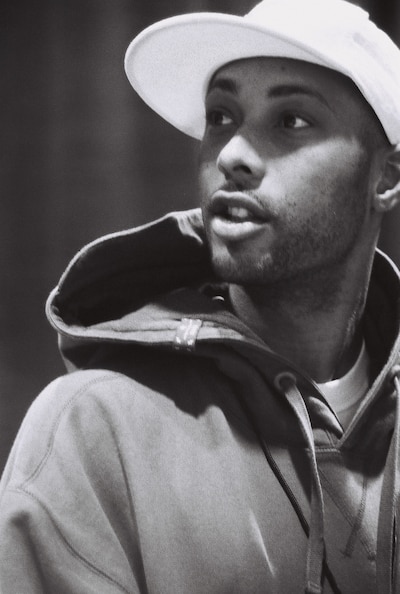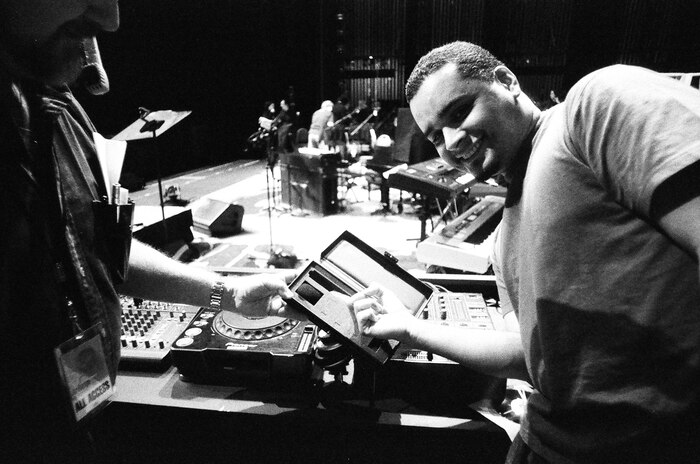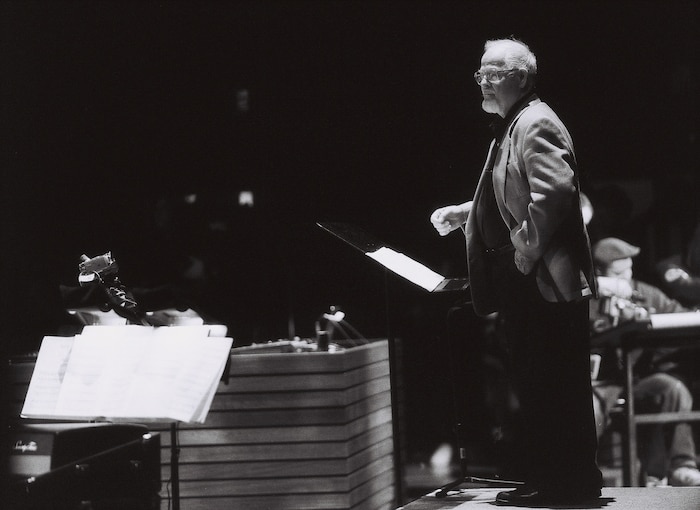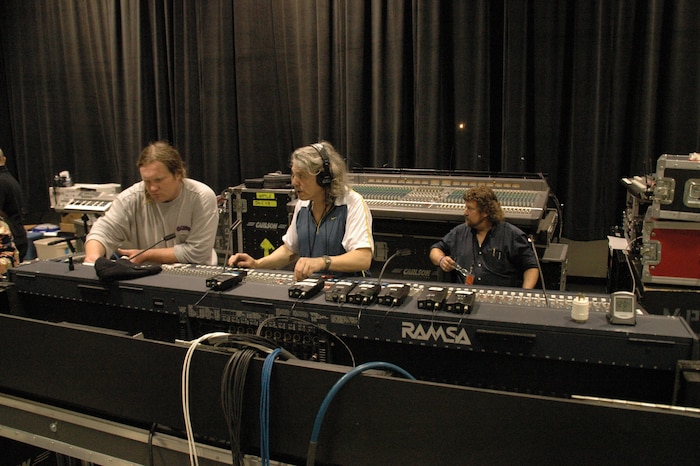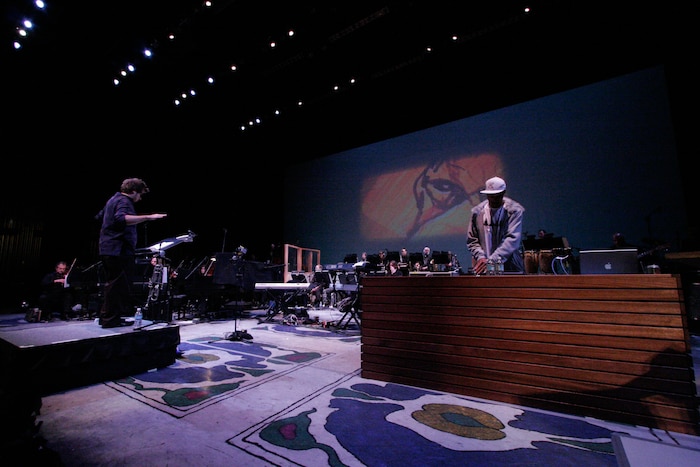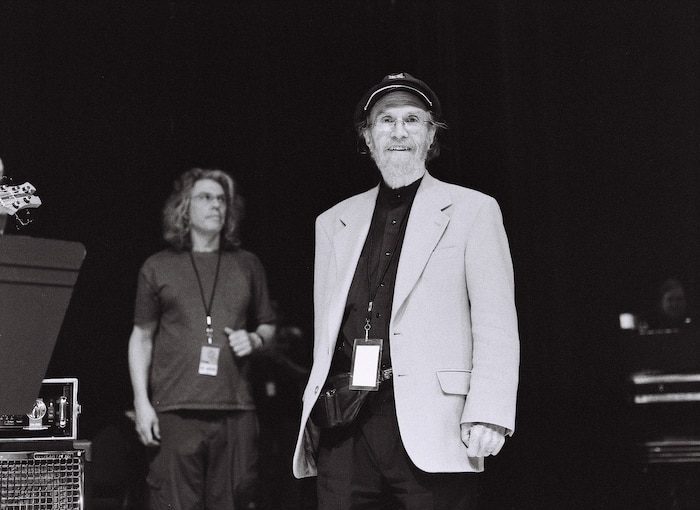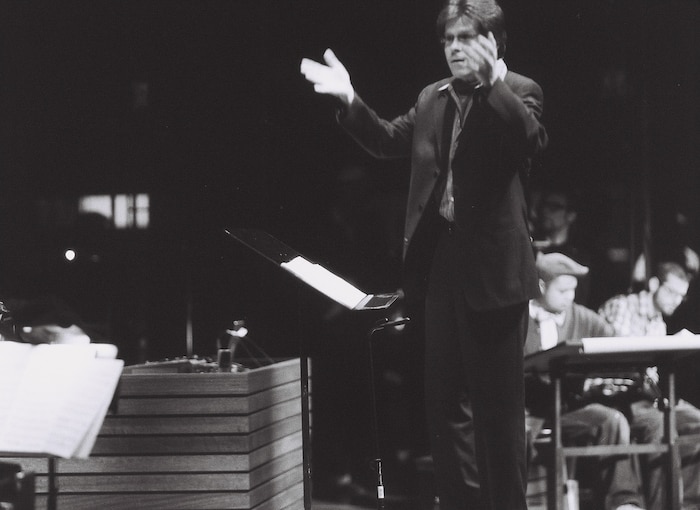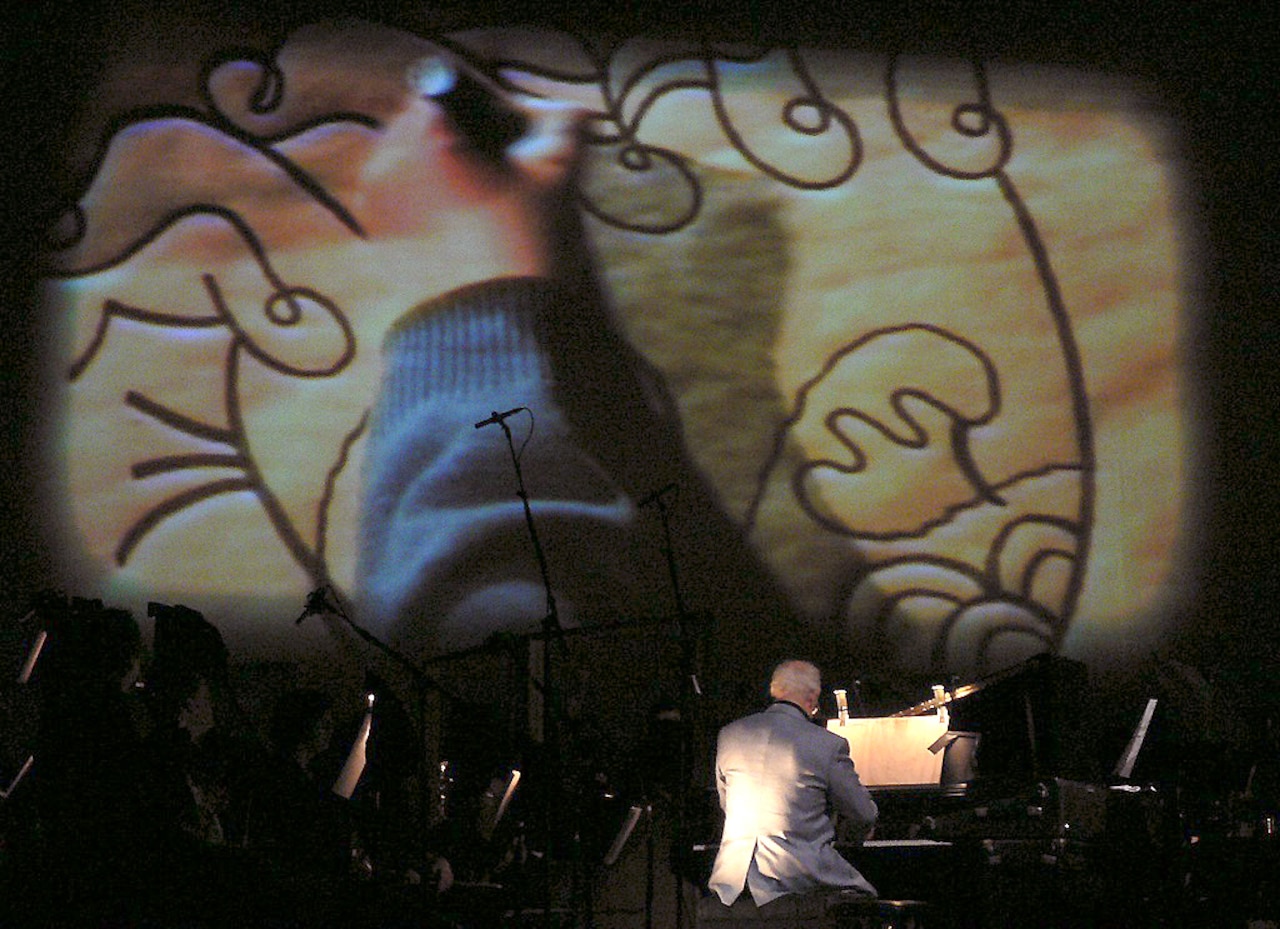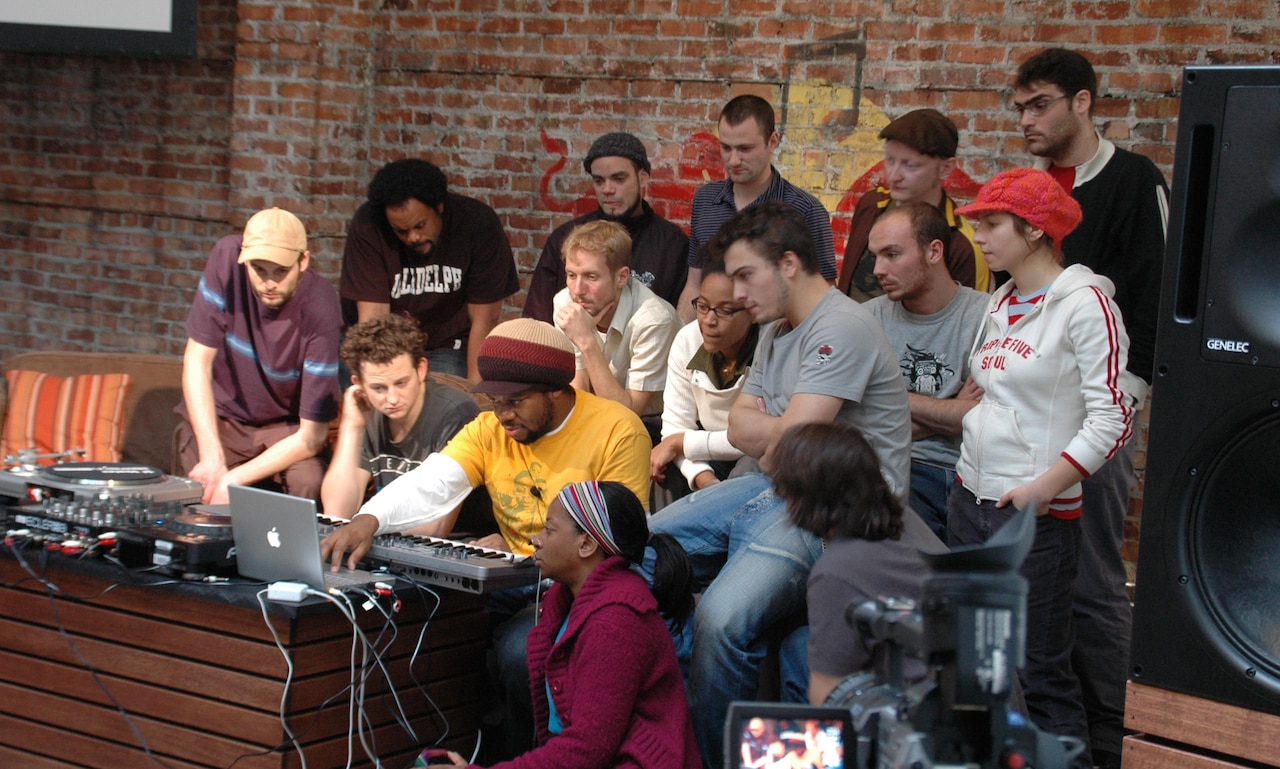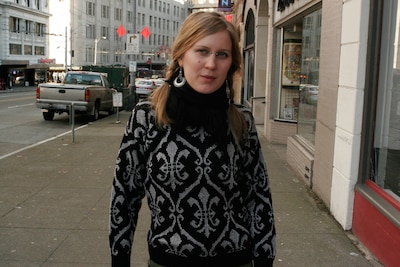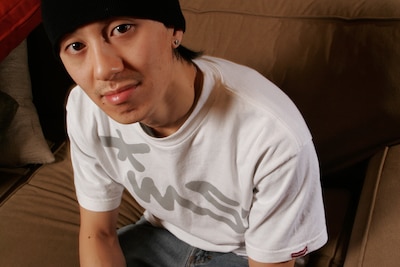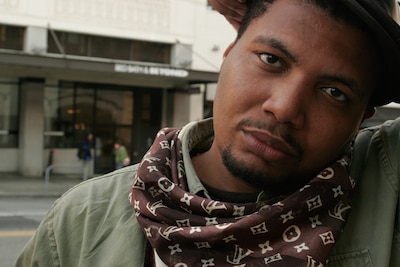 In 2005, we welcomed 59 up-and-coming musicians, producers, vocalists and DJs as participants at the Academy in Seattle. They heard lectures by musical greats, collaborated in the studios and performed at Academy club nights and concerts around the city. Hailing from places like Belgrade, Pretoria, Singapore, Tijuana, Caracas, Cork and Tallinn, they represented a varied range of skill sets, levels of experience and cultural backgrounds.

Stranjah / Andrea A. Stuart / Gwaan Gal / Ondrej Hlavacek / Matt Howatt / Ognjan Milosevic / Kaspar / Glen Naedts / Vaghe Stelle / Olivier Boogie / Maliq / Bruno Morais / Cedric Woo / Lourenco Magalhaes / Carlos Hurtado / Innaseen / Mr Hudson / Adam Wright / Gabriel Bercovich / Mwëslee / Niita Emvula / Soundspecies / Spyro / Wojtek Wcislik / Augusto Merli / Jason Martin / Eavesdrop / Alvin Van Veen / Sergio Gobbi / Monica Electronica / Steezie Wonder / Adi Dick / Dainjah / New Dimension AKA Adam Pavao / Ian Martin / César García Valderrama / James What / Kalbata / Vilja Larjosto / Dondi / Breakplus / Morajazz / Judith Theiss / Ahu / Debbie Chia / Christian Dittman /XXXchange / DJ Quest / Mikki Boyd / Black Spade / Hysteria / King Nosmo / Colin Gerard Hanley / Jolita Pabludo / K-Murdoch / Max Sugar / Fredo De Smet / Ishfaq / Isaac Aesili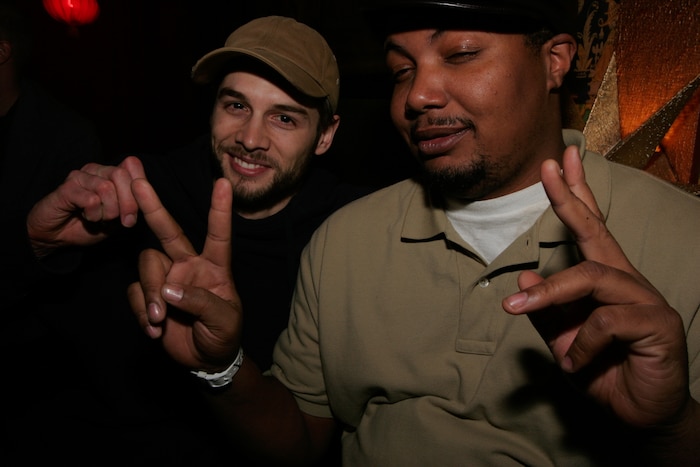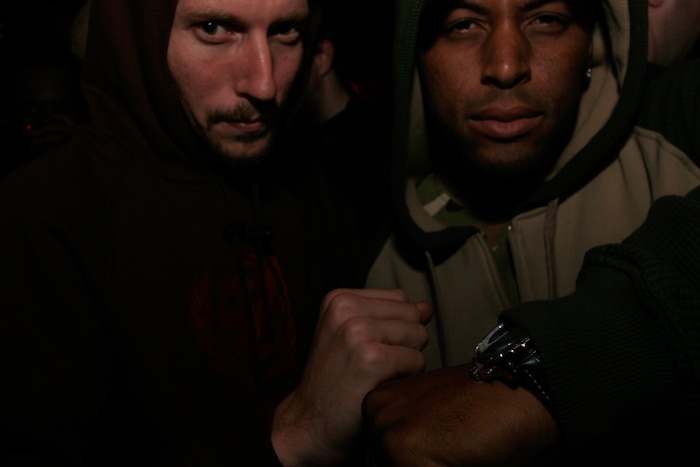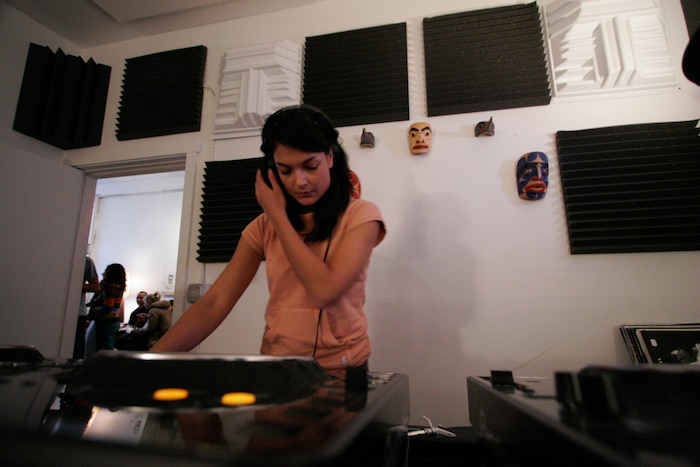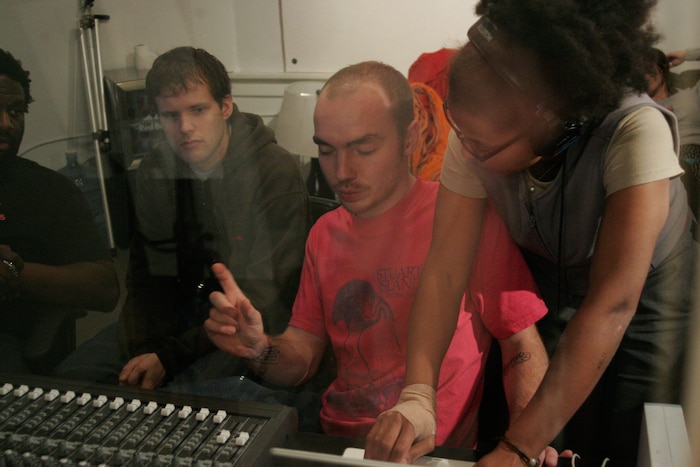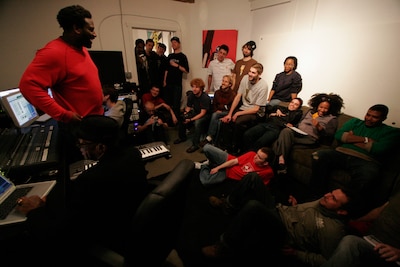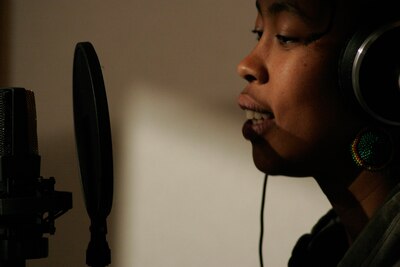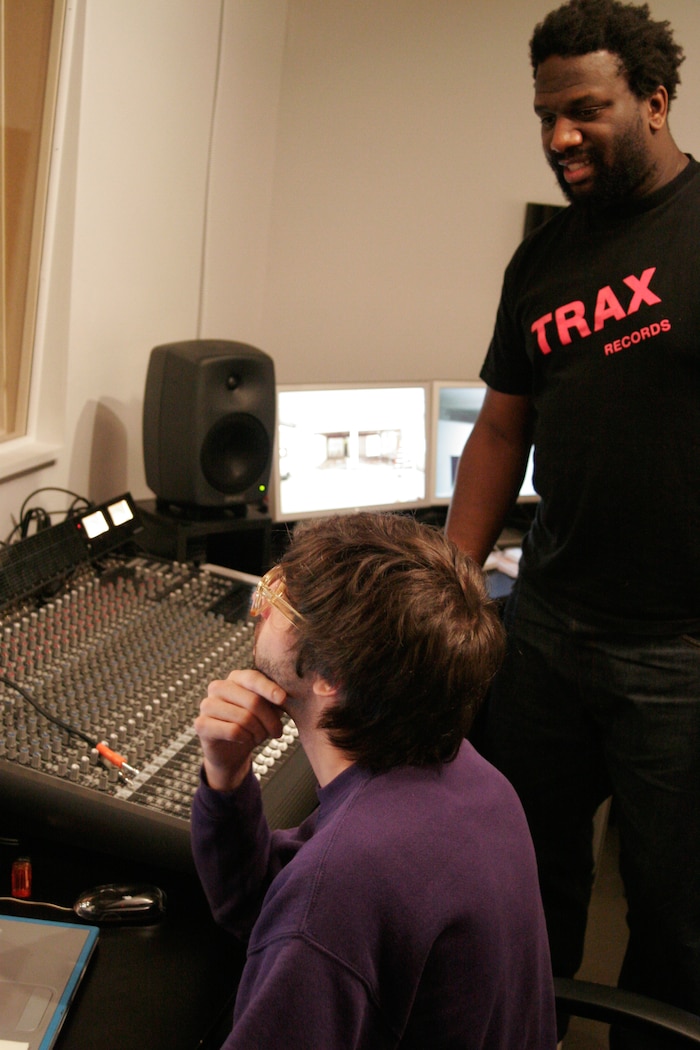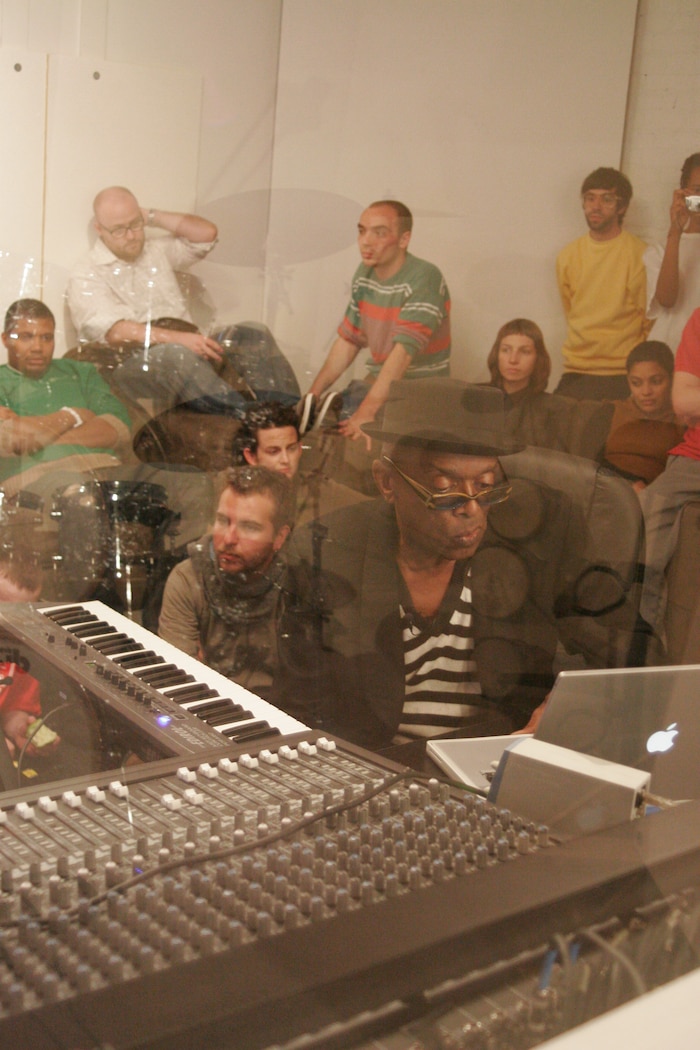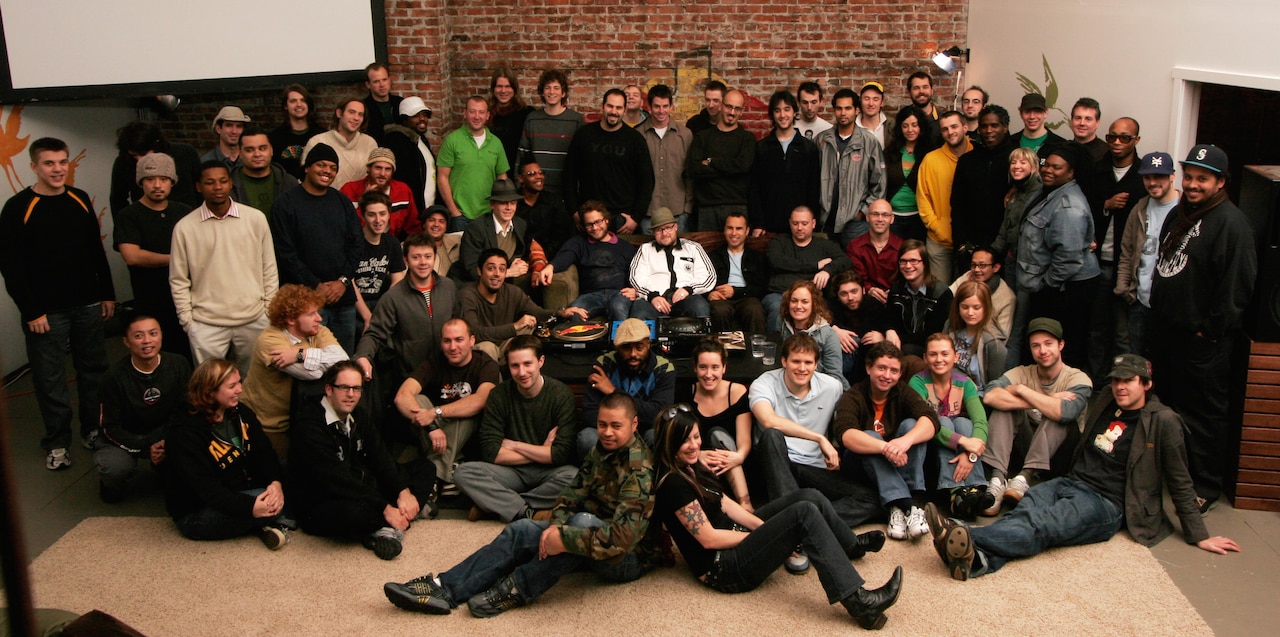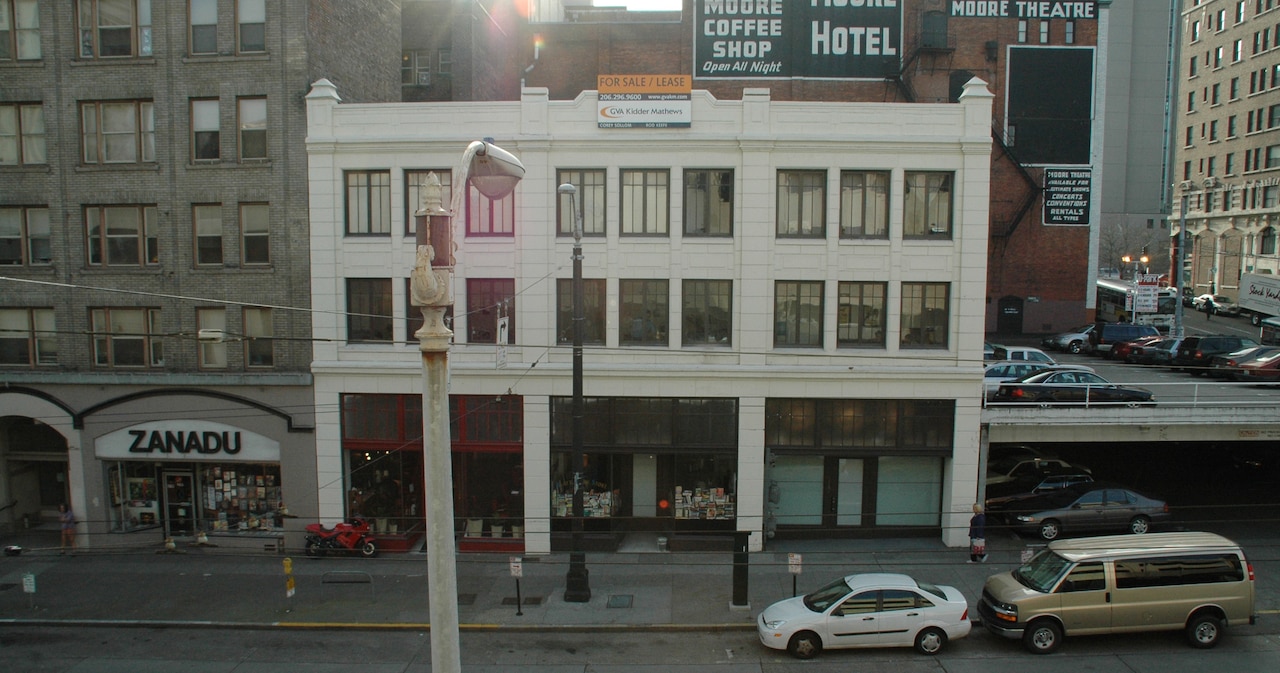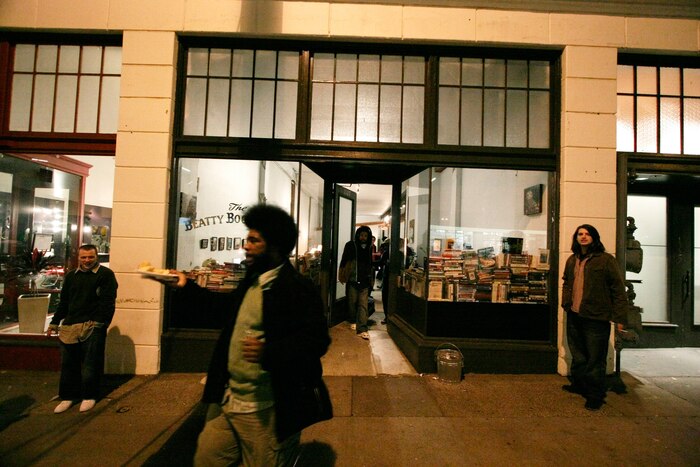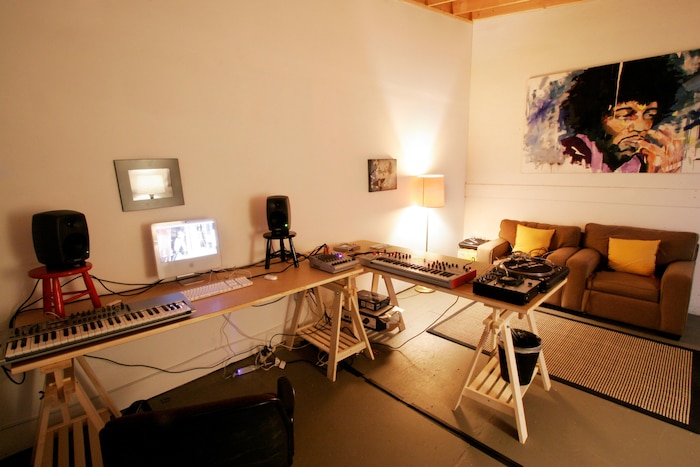 For RBMA's HQ, we enlisted Nin Truong of design studio Luxe Riot, who was also owner and lead designer for Manik Skateboards and a University of Washington professor, to transform several floors of a historic building at 1925 3rd Avenue into a complex of studio suites, lecture hall, lounge and offices. Truong is now design director for Stussy and co-runs a design studio and gallery.
Located at a median point between the glass towers of downtown Seattle and the slightly more lo-fi, arts-oriented neighborhood of Belltown, the ground floor premises had been occupied by two venerable bookstores: Beatty Book Store, est. 1968, and before that, Shorey's, Seattle's oldest antiquarian bookseller. The Beatty's facade was left in place, with vintage books piled high in the windows: No one who walked past would have guessed what fantastic musical activities were going on in the building.
Artists and curators Iosefatu Sua and Damion Hayes installed an exhibition of work by Seattle artists from diverse yet interrelated fields, ranging from street art to album cover artwork and skateboard designs. The artists shown included leading local illustrators Robert Hardgrave and Aaron Martin (Angry Woebots), graffiti legend Sam Sneke and a local carver of Northwest Coast art, Aleph Geddis.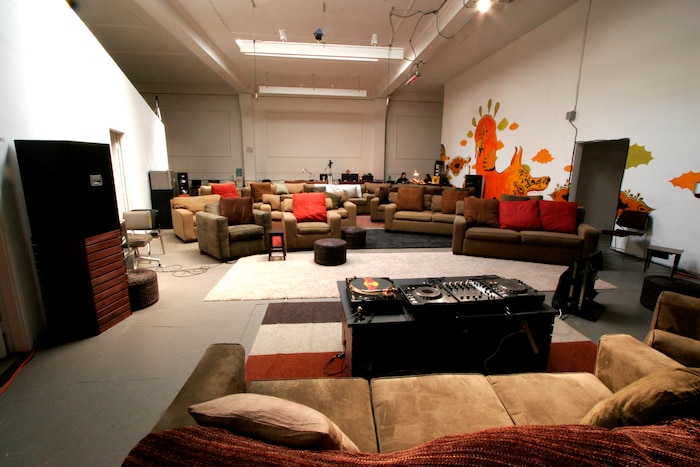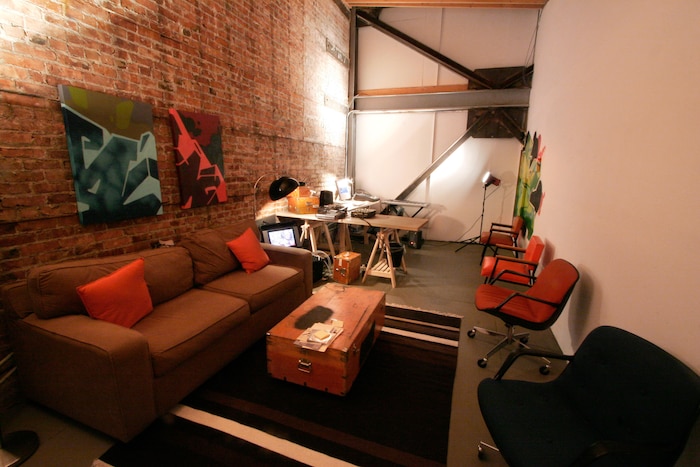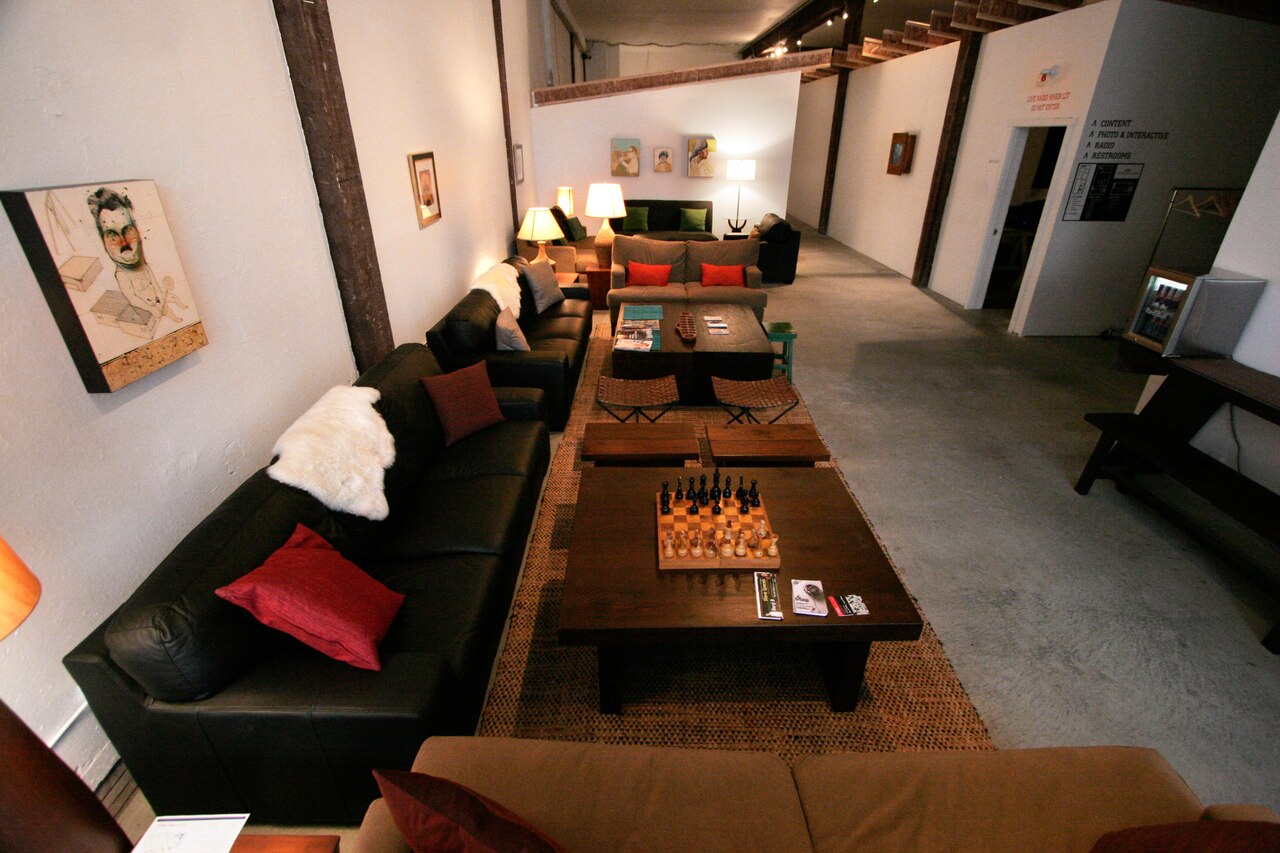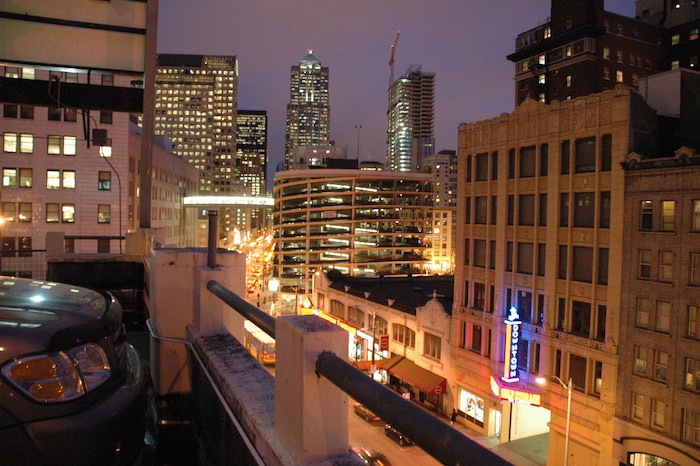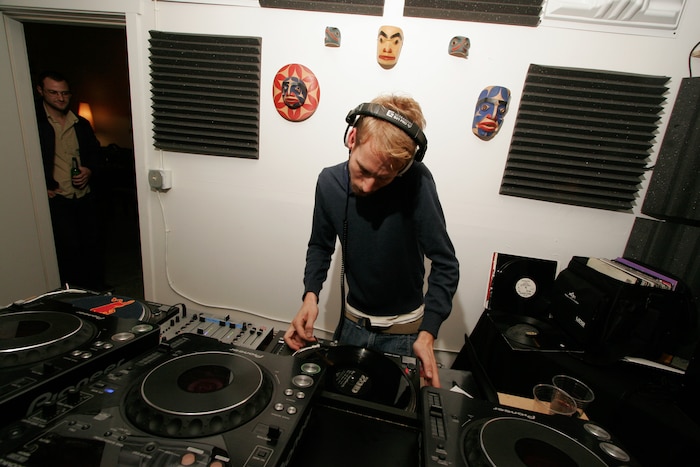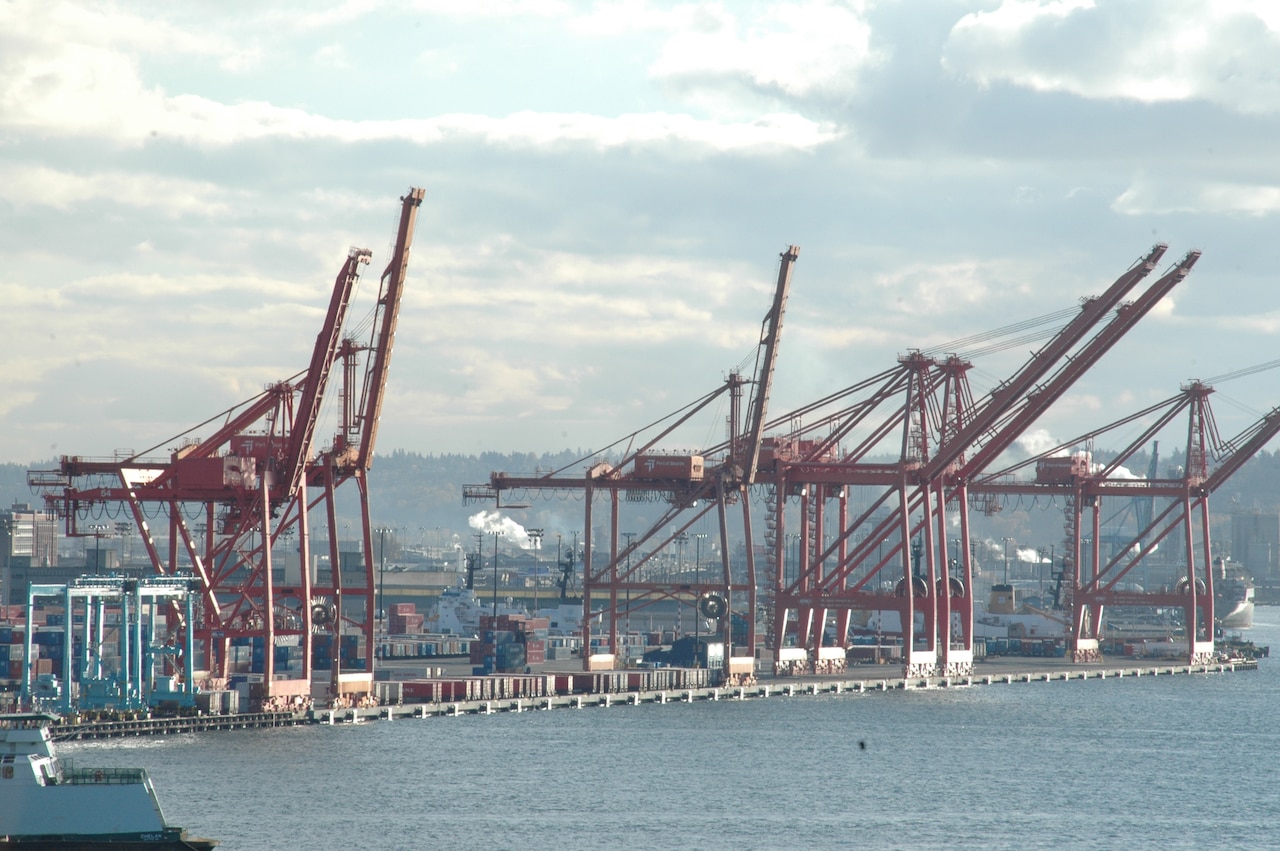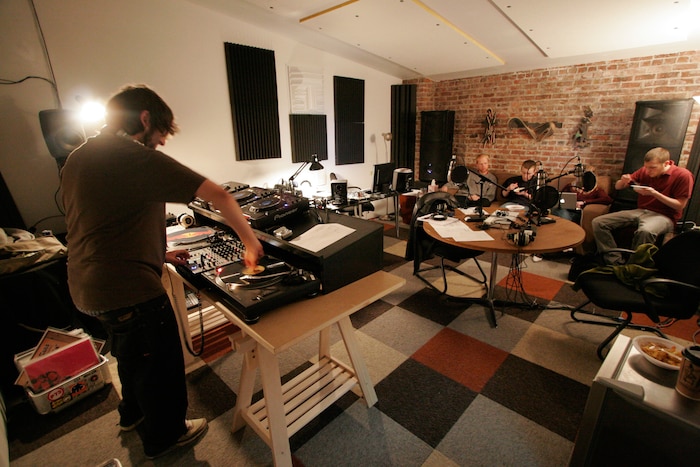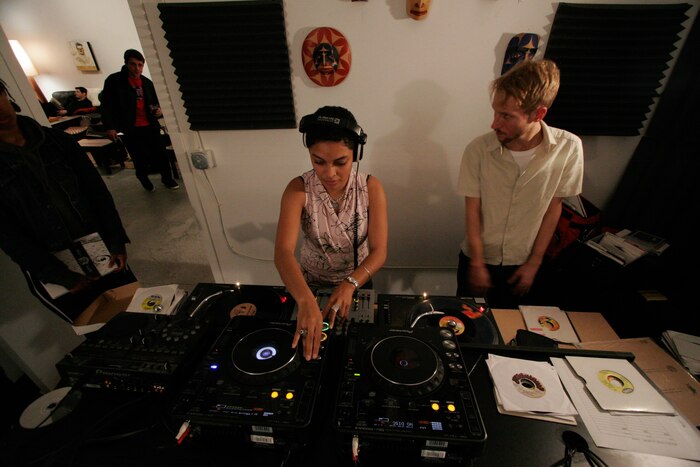 2005 was the year that Red Bull Radio, then known as RBMA Radio, came to life. We broadcasted around the clock, featuring mixes and interviews with artists such as Oh No, James Poyser and Kirk Degiorgio (As One), as well as, of course, all our wonderful participants.